What could one say about Dorothy Parker that hasn't already been said, especially here at Literary Hub dot com? She was a revered critic and essayist, known for her witty one-liners. She inspired Nora Ephron. She worked on the script for It's a Wonderful Life. She famously hated Winnie-the-Pooh. (And in one particularly juicy episode of Gilmore Girls, it's the collected writings of Dorothy Parker that Rory brings to her first big school dance.) Anyway, she lived a well-documented life—of interest to many, including the FBI.
In the 1950s, the Federal Bureau of Investigation kept tabs on the writer because they suspected she might be involved in the Communist Party. (McCarthyism, Hollywood, etc.)
Because it's her birthday, I thought it might be interesting to do a deep dive on her official 188-page FBI file, which is available to the public. Honestly, it's a shame the FBI can't write as winningly as our girl Dorothy, because a lot of it is pretty dry, but here are a few things they have gleaned:
She was anti-Nazi.

She… operated a boarding house for communists in Mexico(???)

She used Chase Bank.

She was the guest of honor at some pretty fun-sounding parties.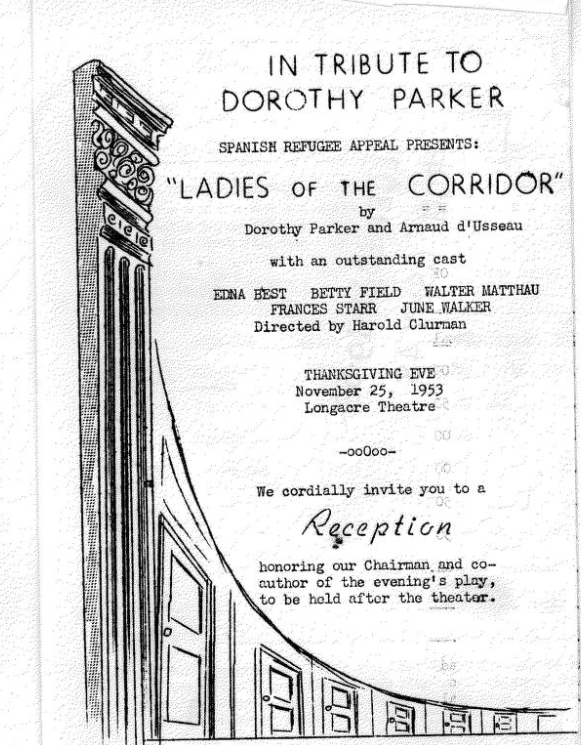 And this is how they would describe her party vibe:

She believed in free speech and discussed it often at parties.
Even her letters to friends soliciting donations were delightfully written:

Overall, she had a "neat appearance," despite seeming like a "very nervous type of person."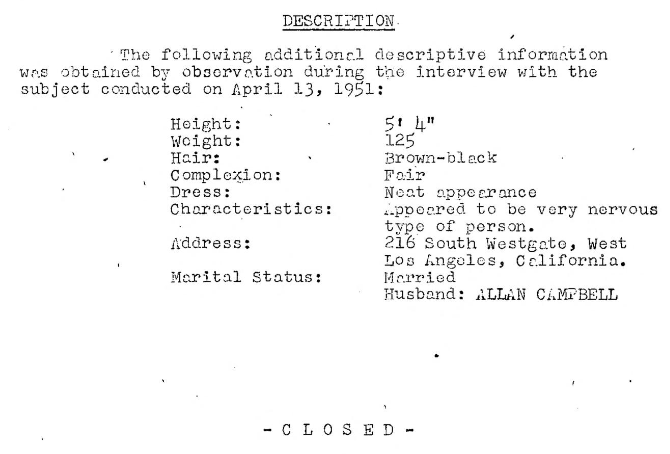 She, like many writers, was sometimes unemployed.

Writers—they're just like you!
[h/t MuchRock]