Shelf Talkers: What the Booksellers Are Reading at Gramercy Books
Recommendations from Booksellers in Bexley, Ohio
Shelf Talkers is a series at Lit Hub where booksellers from independent bookstores around the country share their favorite reads of the moment. Here are recommendations from the staff at Gramercy Books, a bookstore in Bexley, Ohio.
*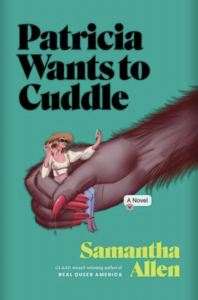 Samantha Allen, Patricia Wants to Cuddle
(Zando)
Patricia Wants to Cuddle by Samantha Allen is a wacky, wonderful, lesbian satire novel that centers itself around a dating reality TV show. It's like the bachelor meets lesbian sasquatch horror! Oddly beautiful and gripping, its nothing like what you'd expect.  –Katie Cerqua, Gramercy Books Assistant Store Manager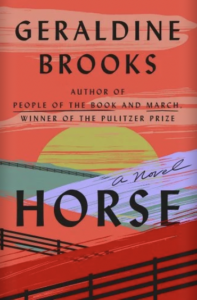 Geraldine Brooks, Horse
(Viking)
Horse by Geraldine Brooks is filled with authentic characters readers care about and is an epic story masterfully told. The title refers to Lexington, the real and extraordinary late 19th-century Kentucky thoroughbred racing horse. Brooks' focus is on two young Black men and the 19th-century world of horse racing, but the subtext is race. Not for the contests Lexington won, though those are recreated in vivid detail suitable for both the sports enthusiast and history buffs, but for the book's confrontation of relations between Blacks and whites over the course of two centuries, as Brooks seamlessly shuttles between the past and present. This is truly an extraordinary novel and a thrilling and illuminating read.  –Linda Kass, Gramercy Books Founding Owner and Author Programming Curator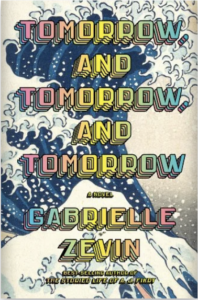 Gabrielle Zevin, Tomorrow, Tomorrow and Tomorrow
(Knopf)
Tomorrow, Tomorrow and Tomorrow by Gabrielle Zevin is a well written, complex, and thought-provoking novel about friendship, love, and video games. This is the story of Sam and Sadie who meet at a children's hospital. Sam is recovering from a bad car accident and Sadie is there with her sister, who is getting cancer treatments. They form a friendship playing video games with each other.
You are then taken through three decades of their lives as they go on to create and develop their own games with and without each other. Zevin has also filled the story with a fully developed cast of characters who complicate and enrich their lives. This novel speaks to themes of friendship, love, creativity, miscommunication, betrayal, grief, and second chances. This is a novel that will appeal to readers of all ages and you do not need to be a gamer to feel fully immersed in this world of video games.  –Marcy Ford, Gramercy Books Store Manager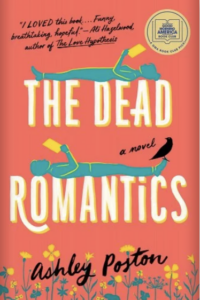 Ashley Posten, The Dead Romantics
(Berkley Books) 
The Dead Romantics by Ashley Posten may be categorized as a romantic comedy, but it's so much more than that! It's a celebration of a life well-lived, surrounded by the people you love most in this world. Florence is a ghostwriter for an extremely well known romance author, but her faith in love (and herself) has left her feeling uninspired—not the best when you're up against a deadline.
Her new editor, Charlie, is as no-nonsense as he is broody-attractive (my favorite combination) and refuses to give her another extension. When Flo's father passes, she has to return to the small town that made her feel like outcast her entire childhood, and we find out that both Flo and her father shared a little secret…they can see ghosts! Cue the attractive editor turning up on the step of the family run funeral home! DEAD!  –Nikki Snyder, Gramercy Books Digital Media Manager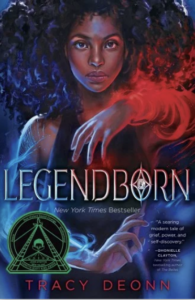 Tracy Deonn, Legendborn
(Margaret K. McElderry Books)
Legendborn by Tracy Deonn is the best retelling of a classic tale I've ever read. It honors the source material while addressing generational trauma and grief. The care Deonn takes while creating and revealing these characters to the reader is commendable. The character of Bree felt so real and familiar that being privy to her emotions as she pieced together her family's most intimate secrets felt like trespassing. With this single installment, Tracy Deonn has joined my personal pantheon of favorite writers.  –Daniel Wells, Gramercy Books Bookseller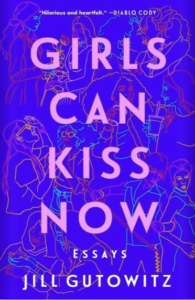 Jill Gutowitz, Girls Can Kiss Now
(Atria Books)
In her debut essay collection, Girls Can Kiss Now, Jill Gutowitz offers a hilarious retrospective on the millennial experience. Written in Gutowitz's own unpretentious, conversational voice, each essay reflects upon important moments in pop culture and what impacts they had on Gutowitz growing up in the 2000s and 2010s, whether it's coming to terms with her queerness via Orange is the New Black or being visited by the FBI after posting a Game of Thrones meme on Twitter.  –Jordan Valentine, Gramercy Books Bookseller
---