Seressia Glass on Her Favorite Fictional Nerds
From Belle and Doctor Who, to a Traumatizing Twilight Zone Episode
I'm a nerd. I love to watch anime and documentaries about ancient Egypt, to cosplay, and to collect books, jewelry, and tarot card decks. Nerdhood is varied, and nerds comes in all different shapes and sizes; being a nerd is about loving a hobby, a fandom, or even a career so much that you want to collect and know everything you possibly can about it. We're not necessarily what they paint us to be on TV (ahem, Big Bang Theory)—but TV and film have provided us with some of the best fictional nerds out there. Here are some of my favorites.

Best Librarian Nerds
I propose the entire cast of the Japanese book series, anime, and live-action movie called Library War. Paramilitary librarians who defend the freedom of information and rush out to rescue books from being captured by censorship-loving forces? I'm all in for that!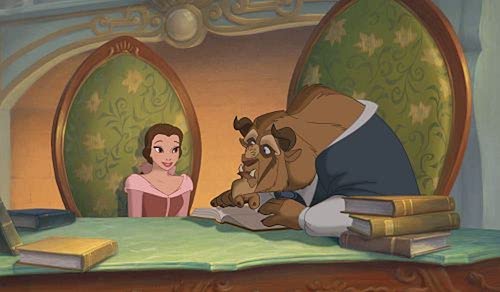 Best Disney Nerd
Who deserves this mantle more than Belle from Beauty and the Beast? She lived every female reader's fantasy: getting swept away to a magical place with a grumpy hero she tamed with her caring nature… and with whom she fell in love the moment she laid eyes on his library. Sometimes the way to a woman's heart is through books.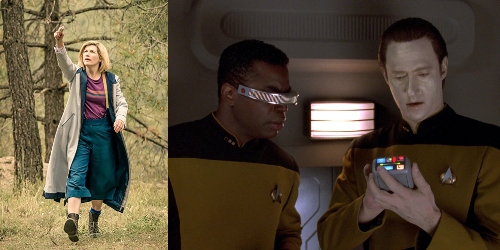 Best Futuristic Nerd
This one is a three-way tie between Doctor Who and Data and La Forge from Star Trek: The Next Generation. All of the Doctors (except maybe the War Doctor) display a manic passion for the things they know and love, and their whole raison d'être is to visit new places (and England, a lot) through time and space, just to satisfy their curiosity.
As for Data and La Forge: Geordi La Forge is an engineering nerd with an uncanny ability to fix any technological problem. Data, his best friend, is an android with an awesome positronic brain that allows him to make billions of calculations and call up all sorts of information (an excellent addition to any trivia team). Still, I like to think of Data as a human nerd, due to his intense desire to understand what it means to be human.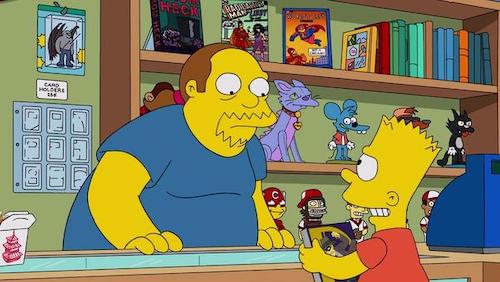 Best Cartoon Nerd
There are many contenders for this one: the friends in Big Hero Six who attend a school for the technologically gifted, boy genius Dexter of Dexter's Laboratory, Phineas and Ferb with their rampant imaginations and apparently endless garage of supplies, Craig of Craig of the Creek, who plays video games with his computer-programmer dad and maps out a hidden utopia with his friends. But let's give it up for Comic Book Guy on The Simpsons, who runs a comic bookstore named The Android's Dungeon & Baseball Card Shop. He's an amalgamation of every comic book shop owner ever—that is, totally obnoxious with his knowledge… and totally unlike any comic shop owners I personally know.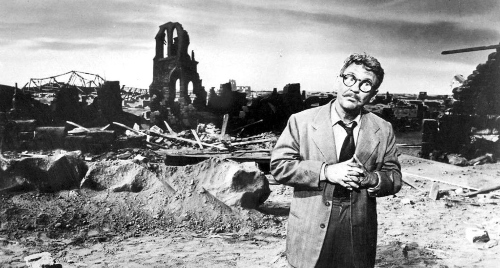 Best Cruel-Fate Book Nerd
I created this category just so I could mention the Twilight Zone episode called "Time Enough at Last." Based on a short story by Lynn Venable, the tale follows book-lover Henry Bemis, who survives a nuclear apocalypse that kills everyone but him—he was reading in a bank vault at the time of impact. Henry despairs, until he finds the ruins of a public library with its books intact. Despair quickly turns to joy, but Fate is cruel to Henry: his glasses shatter just as he picks up the first book, rendering him unable to read a word. I watched this as a child and it traumatized me.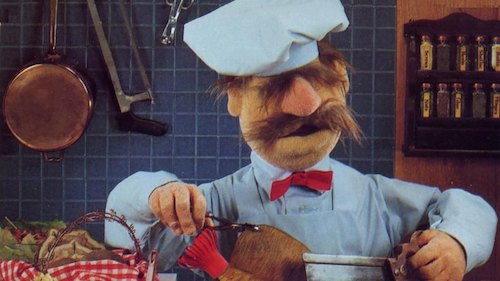 Best Muppet Nerd
Let's end on a brighter note, by voting for nerdiest muppet. It's a vast playing field: there's Animal, Zoot, and theater geek Scooter. And we can't even discuss nerdy muppets without mentioning Dr. Bunsen Honeydew and his assistant, Beaker. But my muppet nerd champion may surprise you: it's the Swedish Chef. I posit that he is neither Swedish nor a chef, but a 40-something dude named Jeff who loves to cosplay a chef because he had fun helping his dad, who was sure a blowtorch would cook burgers faster than the grill. Even though neither of them was any good at cooking, they had a good laugh over the food experiments, and if Jeff—ahem, the Swedish Chef—can make someone laugh with his kitchen antics, it's a tribute to his father.
_____________________________________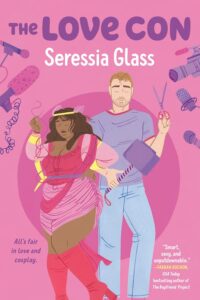 The Love Con by Seressia Glass is available now from Berkley.
---