Rural Queer Fiction: A Reading List
Carter Sickels' Favorites, from Ocean Vuong to Dorothy Allison
My novel The Prettiest Star, set in 1986, asks what happens when a gay, HIV+ man goes back to the small town where he grew up. I wanted to write a story that shines a light on an overlooked part of the AIDS epidemic, those gay men who returned to the families and communities that had rejected them, and on an intersection we don't see enough in literature: the queer and the rural.
I grew up in a rural small town in Ohio in the years before the internet, before cell phones, before I came out as trans and queer or even conceived of such a life. Like many queer kids, I learned about the world, and about myself, through books, gleaning unspoken possibilities about sexuality, gender, and masculinity, from characters like tomboy Scout and her "curious" friend Dill to the homoerotic greasers in The Outsiders.
Later, I escaped small-town life for the freedom and queerness of city life, yet a deep part of me missed the place I came from, a place that did not want me. I returned to rural America through books. Most of the novels with rural settings were about straight people, and the novels I read about queer people took place in cities. Then I read "Brokeback Mountain" by Annie Proulx. It was the first piece of literary fiction I ever read that depicted queer characters (gay cowboys!) and queer sex in a rural space. Unfortunately, the violence and tragedy is a familiar storyline for queer characters—and yet, still, it's a gorgeous, daring piece of fiction that I read several times, my heart racing. I wished I'd written it.
The list I've compiled includes books that were important to me as I was figuring out how to survive, and books I wish I'd had available to me earlier in my life. Every list reveals what is missing; I want to build on this one to include more work by authors of color, and trans and nonbinary authors. There are many brilliant books with queer subtexts, but for this list, I chose  fiction that features queer central characters or an overt queer storyline.
*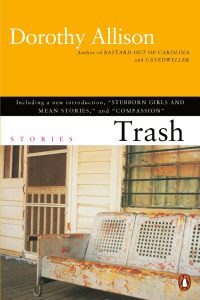 Dorothy Allison, Trash
Not every story in this masterful collection takes place in rural Georgia, but the author's homeplace informs all of them. Allison is our queer truthteller, writing about trauma, shame, and desire with unmatched fierceness and sense of humor. The stories bear witness to the women who survived generations of male violence, and to young twenty-something lesbians figuring out how to build community. Nobody else writes quite like Allision about queer desire and hunger—as evidenced by the unforgettable eggplant scene in "A Lesbian Appetite."
Article continues after advertisement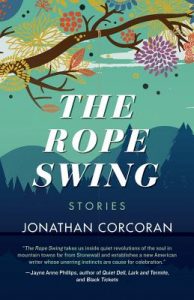 Jon Corcoran, The Rope Swing
Both love song to and critique of Appalachia, the majority of the stories in this debut collection take place in the mountains of West Virginia, where it's not easy to be gay. Men find each other in parking lots or cruise in Wal-Mart bathrooms. But it's not entirely bleak—this is a complicated, uneasy space that Corcoran describes in lyrical, precise prose. The gorgeous, poignant title story explores coming of age as a young gay boy in the mountains, a queer love story that ends not in tragedy but with a gasp of hope. All the stories in this collection are exquisite.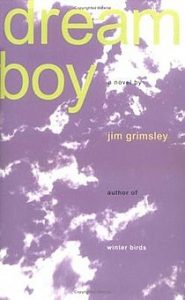 Jim Grimsley, Dream Boy
A stunning, haunting, underappreciated jewel of a novel about young queer love. The novel, also a coming of age story, transported me from New York City to the rural South, where Nathan, a quiet, lonely boy who lives with an abusive father, falls in love with the neighbor boy. Grimsley writes about the reality of homophobia and violence, but also about the beauty and tenderness and holiness of a place, of young love: "They step to rest a little way inside the forest under a ginkgo tree, its golden leaves showering round them as they get their breath."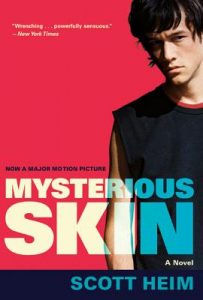 Scott Heim, Mysterious Skin
"The summer I was eight years old, five hours disappeared from my life. I can't explain," begins this debut novel, one of my favorites. I first read it not long after I moved to New York, many years ago, and fan-boying out at a reading, asked for Heim's signature. This ambitious novel, set in the 1980s, explores the trauma of sexual abuse, queer desire, and the mass hysteria and anxiety around alien abductions, AIDS, and pedophilia, which Heim skillfully and brilliantly layers in without slipping into sensationalism. At the heart of the novel is the friendship between Brian Lackey and Neil McCormick, young queer men coming of age in small-town Kansas. The novel was adapted into a beautiful, heartbreaking film with the same title, by director Greg Araki.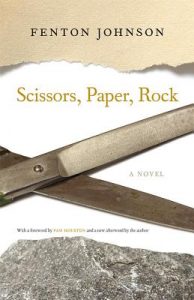 Fenton Johnson, Scissors, Paper, Rock
Set in Kentucky and spanning 1942-1992, this is the first novel I know of that explores the AIDS epidemic in a rural landscape, which Johnson depicts as an almost sacred space. Rafael, a young gay, HIV+ man, returns from San Francisco, where he's lost so many friends, to take care of his father. This lush, poetic, generous, philosophical novel, told from multiple characters' points of view, both gay and straight, examines the love and flaws and forgiveness of family—whether biological or chosen: "family has no fixed boundaries but is eternally changing, a river whose banks are formed by all those to whom she chooses to bind herself with the joys and burdens of love."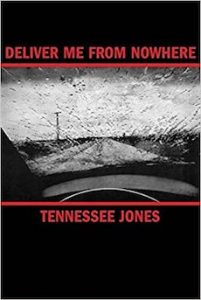 Tennessee Jones, Deliver Me From Nowhere
A re-imagining, retelling of Bruce Springsteen's dark, character-rich album Nebraska, these brave, edgy stories, each one titled after a song on the album, carry you into small, forgotten towns and desolate landscapes populated by aching, angry, troubled characters. When I read "My Father's House" about a trans man who lives in the country with his lover, a man, and about his relationship with his violent father – "Masculinity was written in their history together"—I felt shook and seen: I'd never read anything like it before.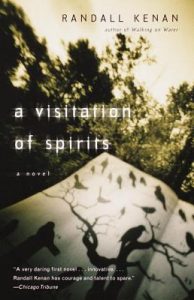 Randall Kenan, A Visitation of Spirits
A young, gay, black man in a small, rural town in the South feels trapped by community, by the oppressive religion of his family, and by his own sexual repression. This evocative, innovative novel examines the binds of inheritance and pain, and includes prophetic visions and demons. Though Horace's story ends in tragedy, the novel also includes another gay character, Gideon, who's sassy and brave, a survivor.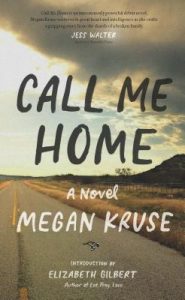 Megan Kruse, Call Me Home
This debut novel spans the rural landscape of the Pacific Northwest, the rugged mountains of Idaho, and small-town Texas, following a woman who escapes her abusive husband with her daughter, and her gay eighteen-year-old son who finds love with the foreman on a construction crew. Kruse writes beautifully about the ache of her characters, the grit of survival, and the balm of the natural world.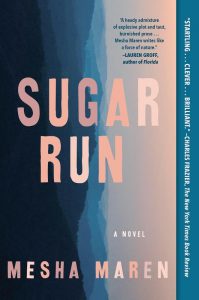 Mesha Maren, Sugar Run
A welcome break from male-dominated Appalachian grit-lit, this novel, another debut, stars Jodi, a queer woman who is released from prison after 18 years, and returns to the mountains of West Virginia—the rugged, natural landscape where she grew up now destroyed by fracking and opioids, a violent and damaged place—determined to make a life. Maren rejects the overused tropes of noir and coming-out narratives to write a bold, queer novel about what it means to try to create a home and family in a place that doesn't want you.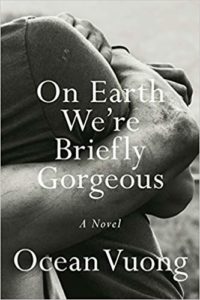 Ocean Vuong, On Earth We're Briefly Gorgeous
This beautiful poem of a novel, written as a letter to the protagonist's mother, follows Little Dog, the son of a Vietnamese immigrant. It's a novel about family and love, and growing up as an outsider. It's also a love story—between Little Dog and Trevor, a white farm boy. Much of the novel takes place in the tobacco fields outside Hartford, where Little Dog and Trevor, despite the brutality of drug addiction and poverty, discover desire and sex, and bursts of love.
__________________________________
The Prettiest Star by Carter Sickels is available now from Hub City Press. 
---