Read These If You Aren't A Poseur: Books That Embody The Punk Ethos
Tea Hacic-Vlahovic Recommends Simon Hanselmann, Pamela Des Barres, Barbara Payton, and More
When kids tag "PUNKS DEAD" on a wall they're contradicting themselves because defacing public property is punk. Punk rock, on the other hand, is deceased. It was a cultural movement in a specific moment which has been through so many nostalgia-ridden revivals and facelifts we can't even recognize that bitch anymore. Sick new bands (Amyl and the Sniffers, Destroy Boys, NIIS) are killing it, and they make punk music, but they deserve their own legacy. Does that make sense? It doesn't have to, I know I'm right.
So, though punk rock is six feet under, punk is forever. Punk existed before the term was around to describe it. (T-Rex was punk). Punk spirit survives long after you turn to dust. (Dying is punk). Punk is freedom, rebellion, the ultimate FUCK YOU. Some books have that punk vibe (reading can be punk, depending on the book). Please Kill Me was a great read about punk, but not punk in itself. (History isn't punk).
Here are my favorite punk books that aren't about punk music. (Writing lists isn't punk, but sometimes we do it to promote our own punk novels). Keep reading unless you're a poseur…
*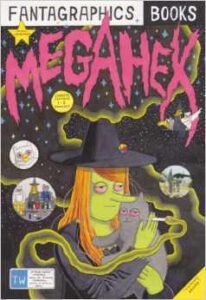 Megahex by Simon Hanselmann
This comic has it all: a witch in love with a cat, a perverted werewolf, an owl in an existential crisis and every drug conceivable. Your life is over? May as well shit the bed and figure it out tomorrow. The most beautiful, tragic and hilarious graphic novel in existence. While reading it I laughed, I cried, I sharted.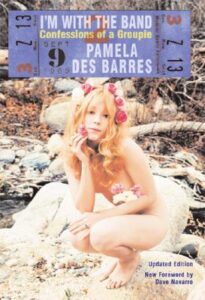 I'm With the Band by Pamela Des Barres
Who's tougher than a tough guy? The girl laying under him. Groupies are a criminally misunderstood and undeniably vital part of every music scene. Pamela dishes all the juciest gossip while teaching a lesson or two. This book feels like that photograph of Kate Moss hanging upside-down out of a window with Pete Doherty.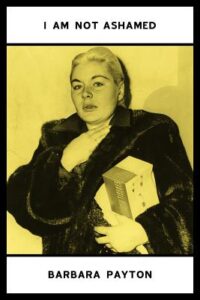 I Am Not Ashamed by Barbara Payton
I found this book by a trash can on the Bowery in New York. What's more punk than that? The crude story of a fallen woman with no regrets reads like a squalid fairytale. In short: men are the enemy and cockroaches are your friend. It's not a lifestyle unless it's killing you, honey.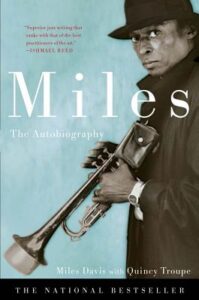 Miles: The Autobiography by Miles Davis
My piano teacher gave me this book when I was fifteen because I guess he could tell it would save my life. This memoir wrecked me. I'd skip school to read it in cafes around town and feel like the baddest bitch. Punk rock wouldn't exist without rock n' roll and that wouldn't exist without jazz. Miles was the original bad boy. A womanizing, heroin-guzzling heartbreaker. His stories make Richard Hell look like a Boy Scout.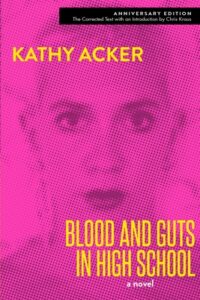 Blood and Guts in High School by Kathy Acker
This should be required reading for high school kids. Acker serves psychotic, dangerous, devastating writing. Her style is experimental and hypnotic. Every sentence oozes destruction and debauchery. Reading it will make you want to burn the world down or at least shoplift a thong from Victoria's Secret.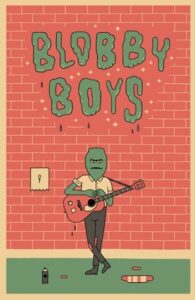 Blobby Boys by Alex Schubert
Alex illustrates in a way I've never seen. He's completely original and avant-garde. His storytelling is Oscar-worthy and his characters are iconic. The Blobby Boys are roommates, they're best friends, they're drug dealers, they're criminals, they're in a band, they might be aliens, they're the ideal boyfriends.
_____________________________________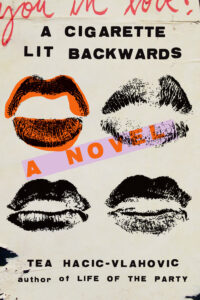 A Cigarette Lit Backwards by Tea Hacic-Vlahovic is available from The Overlook Press, an imprint of Penguin Random House, LLC.
---