Rabih Alameddine Recommends Some Gay Books You Might Not Have Known Were Gay
Happy Pride, Everyone
It's that time of the year. Happy pride, everyone… yadda, yadda, yadda. Now, let's bring out the books. Allow me to recommend ten novels that aren't the first thing that pop up when people think gay. Most of us tend to come up with the same books when we think of queer literature even though queerdom is vast and diverse and so are the novels. Here's a list, not in any particular order: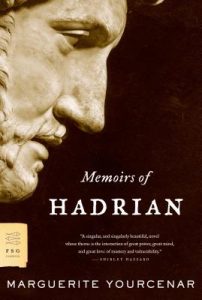 Marguerite Yourcenar trans. by Grace Frick and Marguerite Yourcenar, Memoirs of Hadrian
(Farrar, Straus and Giroux)
Arguably the greatest queer novel of all time. Might be my favorite novel ever, queer or not. The love affair between Hadrian and Antinous is both wonderful and disturbing. The book is pitch perfect, not for a moment does one think it is not written by Hadrian himself. I reread it during the AIDS years and soaked the book with my tears. Hadrian's grief for his dead lover was everyone's.
Yourcenar was a lesbian, partnered with Grace Flick, yet she had a habit of falling in love with gay men. All her novels (that I know of) have a gay man as the main protagonist.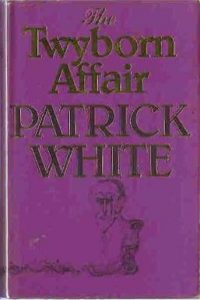 Patrick White, The Twyborn Affair
(Penguin Classics)
One of the greatest mysteries is how Patrick White is relatively unknown in this country, particularly among queers. This was an openly gay man who won the Nobel Prize for literature, for crying out loud. Twyborn is a masterpiece. White is an incomparable stylist, his language is beautiful. I can recommend many of his novels, but in this one, his queerest, he deals with issues of gender, some 40 years before it has become popular to do so.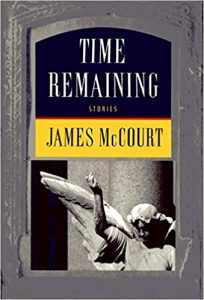 James McCourt, Time Remaining
(Knopf)
A glorious mess of a book. I truly believed at one point that McCourt wrote it while on crystal meth, but I was recently assured that it wasn't the case at all. The writing is frenetic, orgiastic, and shiver-inducing. Like Yourcenar's, this book is pitch perfect. I consider it the best AIDS novel ever, both uplifting and heartbreaking. The story is in two parts, the second of which is told by an older, erudite, drag queen with a keen intelligence, Odette O'Doyle (yes, he's referencing Proust), as she travels on a train in the middle of the night. A whole world comes to life, shining light on everything we lost.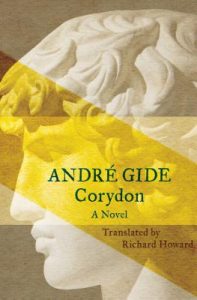 André Gide trans. by Richard Howard, Corydon
(Open Road Media)
This book meant the world to me when I was growing up. It consists of Socratic arguments about homosexuality, originally published almost 100 years ago. I believe Gide was the first openly gay man to win a Nobel (Patrick White the second).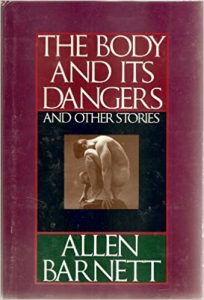 Allen Barnett, The Body and Its Dangers and Other Stories
(St. Martin's Press)
This book came out at the height of the AIDS epidemic, and the author died not too long after publishing. It's a stunning book, both artistically and as a record of the times. Barnett was able to write a book about AIDS that looked so clearly at the subject while he was suffering the disease; that's an astounding feat.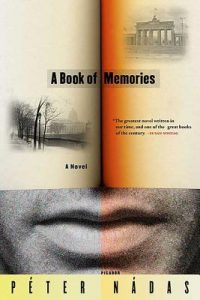 Péter Nádas trans. by by Ivan Sanders and Imre Goldstein, A Book of Memories
(Picador)
This is a big, dense novel, Proustian in scope and style. Susan Sontag called it "the greatest novel written in our time, and one of the great books of the century." I won't argue with Susan. It's a heavy tome filled with some of the best writing I've ever encountered. And yes, it's a book of memories.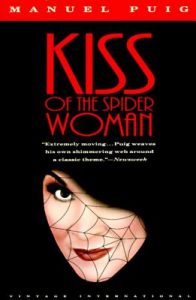 Manuel Puig trans. by Thomas Colchie, Kiss of the Spider Woman
(Vintage)
Forget the play, the movie, the musical. Yes, they might all be good enough (maybe), but the novel, the original novel, is mind-boggling. It consists primarily of a conversation between two prison inmates, a revolutionary and a feminine homosexual. Puig was able to spin the greatest tales using only dialogue. Scheherazade had nothing on him.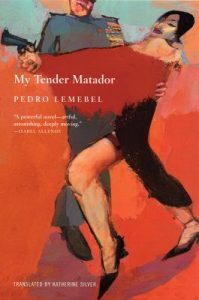 Pedro Lemebel trans. by Katherine Silver, My Tender Matador
(Grove Press)
Like the Argentinean Kiss of the Spider Woman, this is a novel that deals with an older drag queen and a young revolutionary in Santiago during the Pinochet era. It is tender, and it is violent. Love, loss, and humanity in all its excesses, it's all in this short novel.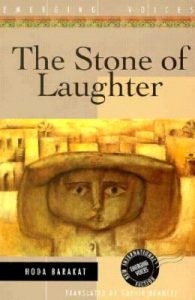 Hoda Barakat trans. by Sophie Bennet, The Stone of Laughter
(Interlink Publishing Group)
This novel is always described as the first book by an Arab author to have a main character who is homosexual, which isn't exactly true. Nonetheless, it was eye-opening when it came out. It details the day-to-day life of a Lebanese gay man living during the civil war in Beirut. Smart, poignant, and erudite. For comparing a man's beauty to Joseph's in the Qur'an and following it up with referencing Zuleika's women friends accidentally cutting their fingers while peeling oranges because of Joseph's beauty, I bestow upon Hoda Barakat the title of honorary homosexual.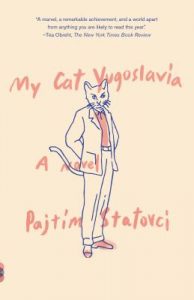 Pajtim Statovci trans. by David Hackston, My Cat Yugoslavia
(Vintage)
One of the weirdest novels I've ever read, and that's saying something. An amazing novel that refuses to be put into any box. Is it a coming out story, a fable, a family novel, an immigrant tale, science fiction, romance? It's all of them. It's queer in every sense of the word. Picking up a cat at a gay bar, taking him home, and then said cat refuses to leave, even while insisting that he hates homos. Yep, my kind of book.
Honorable Mention: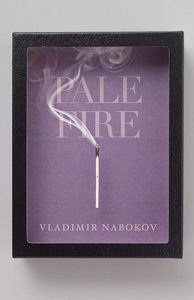 Vladimir Nabokov, Pale Fire
(Vintage)
I have a friend who insists that Nabokov was homophobic and offers this novel as proof. I don't know whether Nabokov was or wasn't and I don't care. Yes, Charles Kinbote isn't nice, sane, or reliable—okay, he's completely cuckoo—but he is gay, or he says he is, which is enough for me to include it in this list, since the novel is one of the great ones.
---