There is a literary phenomenon that afflicts married people, in which a writer they have embraced as speaking their very thoughts puts out a new book, and it is a divorce book. This triggers a certain paranoid crisis: do you read the book, or will the divorcing catch? Are you in fact divorced already but haven't realized?! Aaaahh!!
It would be nice to face a text with the belief that you are the rasp and it the soapstone; that you have the power to analyze and critique a novel while allowing its ideas and portents to bead off your sternum, but if you're here on Literary Hub, that's probably not you. Your emotions are your superpower and your weakness! I am sorry.
As author Amanda Montei has noted, "married people are always interviewing divorced people, trying to measure themselves against them, wondering if it's better if they quit, whether their marriage is sick and doomed, whether all marriages are, or whether they are the exception." We don't worry that we'll get the guillotine while reading Dickens, but we do sometimes worry that our lives will evaporate if we crack the wrong spine. (Who else was scared to read Love and Trouble, then scared to read Monsters?)
That is why if I ever write a divorce novel I'll call it something like These Things Are The Stuff of Our Days, But Your Marriage Is Probably Totally Fine Don't Worry. 
But, let's return to the problem of this moment, which brings in new divorce novels from your favorite writers on the evenin' tide. Should you read them? Or, more pointedly, which ones should you read?! For this, I offer a simple temperature-taking quiz…
*
 1. What's the last disagreement you had?
a) It was about salad dressing.
b) We both had literary events abroad in Europe that would be attended by separate but equally sexy professors of the opposite sex, and disagreed about who would watch the children.
2. Do you like to poke around your partners' laptop or briefcase?
a) Yes, of course.
b) No. Should I?
3. Do you sleep in the same bed?
a) We sleep in the same bed but separate worlds.
b) He has sleep apnea.
4. How, uh, solid does your reality seem?
a) Pretty solid. I run a bookshop and I'm very into birds.
b) I can feel the hairline fractures that creep through every surface, and the angry volcano that lies dormant beneath society.
5. If you were to blow up your life, where would you move?
a) Montclair, New Jersey.
b) Vermont.
6. When you're washing up, where are your rings?
a) On the windowsill.
b) In the garbage disposal.
7. What is your brand of empowerment?
a) Speaking and feeling heard.
b) Burning it all down and/or moving countries.
8. Do you have children?
a) No, most Sundays our routine is just to brew slow coffee, read the Review of Books, and compare intellects.
b) Yes I follow a lot of meme accounts called @terriblemomthoughts, more or less.
9. From which source did you choose the reading in your wedding ceremony?
a) Pablo Neruda.
b) So I Married An Axe Murderer.
10. Keith Urban or Tom Cruise?
a) Keith Urban.
b) Tom Cruise.
*
TALLY YOUR ANSWERS, PLEASE, M'DEAR.
*
Mostly As: 
Congratulations! You're the one person in North America who isn't on Lexapro and/or working through some kind of attachment issue. This is great news, because it means you can tear your clothes off and hop into these divorce novels without worrying to yourself, Is this book about me? Enjoy!
*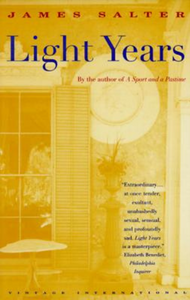 James Salter, Light Years
This novel, which presents the happy marriage of Nedra and Viri then sours on it, might be a worry for the paranoid among us, but then again Salter wrote a book with his wife, so marriage—good! Also by now surely the division of labor in houses has improved.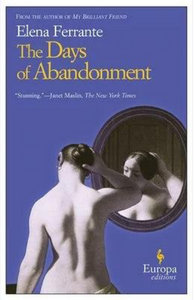 Elena Ferrante, The Days of Abandonment
[Language warning!] If you can handle the rest of Ferrante, you can handle this, for it's no more gloomy on the outlook for male-female pairings than anything else she's written about the generally apocalyptic state of patriarchy.
Maggie Smith, You Could Make This Place Beautiful
This one falls on the blindsided end of divorces, but is written so beautifully that you can probably handle it. Very much a faith-restoring look at how we growwww as people through all our experiences.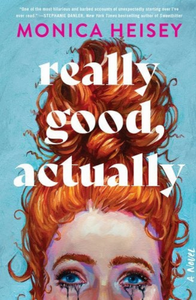 Monica Heisey, Really Good, Actually
You know that life is not a Nancy Meyers movie and you're ready to laugh along with comedian and author Monica Heisey.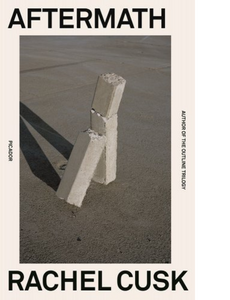 Rachel Cusk, Aftermath 
I love Cusk, and simply tell myself that it's so Cusk to have to divorce. I'm not her! You're not her! She's just very good at knowing what's in our heads.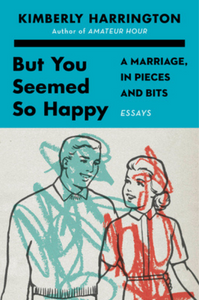 Kimberly Harrington, But You Seemed So Happy
True story, I emailed Kimberly Harrington after reading Amateur Hour to talk about how much I loved the chapter where the men take the chidrren off to an island each summer. How healthy and novel, I thought! PSYCH, her next book was about divorce. Still, Harrington is very good at making things seem livable.
*
Mostly Bs: 
My deary, you're feeling delicate, and we have just the divorce books for you! Before you launch in though, have a click over to this for a second to restore your vapors.
Good? Here are some good divorce novels you can enjoy without having an existential crisis.
*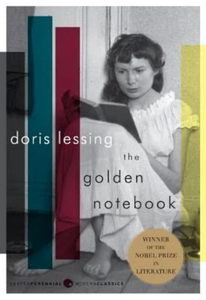 Doris Lessing, The Golden Notebook
What if divorce is just a seven letter word, and a gateway to freeeedom! This beloved novel about a woman coming into her own after men is just the ticket for you. (Ignore the very sad cover.)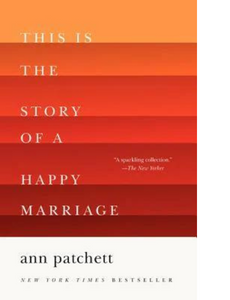 Ann Patchett, This is the Story of a Happy Marriage 
File under: happy second marriages! Also, if anyone can spin divorce as a human experience no more alienating than your standard bee-sting, it is Patchett.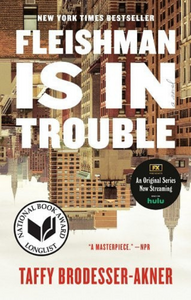 Taffy Brodesser-Akner, Fleishman Is in Trouble
The trick with Fleischman, which is the opposite trick of Fates and Furies, is to make sure you finish the book. Don't stop at the first part! There's something late in the day to redeem you from your suburban midlife malaise.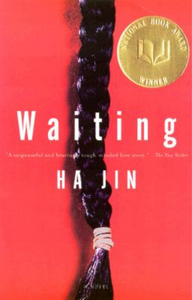 Ha Jin, Waiting
What if you could tease apart the perfunctory parts of your marriage and the exciting, heart-leaping aspects into two separate characters? That's what you get in Ha Jin's novel about Lin Kong and his wife and mistress, in which divorce is dangled like a sweet.
Nora Ephron, Heartburn
Things might be dire, but think how funny they will be when you publish them and all your friends and society bigwigs read them! Also comes with a great vinaigrette recipe.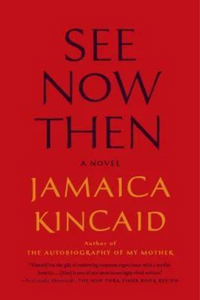 Jamaica Kincaid, See Now Then 
A metaphysical book that finally dares to ask, Who said you have to get married before you get divorced? All love stories really need both!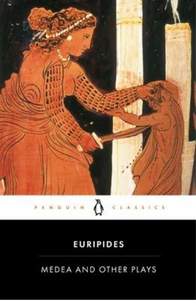 Euripedes, Medea
This tragic romp is just the thing if you're feeling stultified or insecure in your relationships! A fresh new play from Ancient Greece in which the wife kills the ex, for a change, and starts a new life in Athens.
*
Failing all that? It's never too late to rent this one from the library: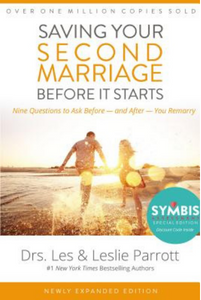 Les And Leslie Parrott, Saving Your Second Marriage Before It Starts: Nine Questions to Ask Before—And After—You Remarry (Expanded)
How'd you do?