Other Worlds, Other Voices: Reading Translated Science Fiction by Women
Sharmila Cohen on Books By and About Women
As a translator, I'm always glad that part of my job is to help increase the (unfortunately) low numbers of international books that are read in English-speaking countries. Of course, that feeling is compounded when those books are written by women or fill other major gaps in our reading.
One of my recent projects, The High-Rise Diver, was one such novel. Set in a futuristic dystopia, it tells the story of a star athlete who one day decides she doesn't want to perform anymore and the psychologist tasked with getting her back in line. Relishing the opportunity to present a story about two strong women, written by a woman, I asked the author Julia von Lucadou how she writes her protagonists. She pointed out how important it was to her to consider gender roles; given that we are still so far from gender equality today, it would make sense that gender inequality would still exist in a novel set in the not-so-distant future.
This made me think about science fiction as a space for imagining different versions of the universe, new technologies, potential futures; it seems like a genre perfectly suited to a diversity of voices. How better to reimagine our very existence than through a variety of vantage points? And yet, the genre is famously dominated by men, and sci-fi works in translation are only just beginning to gain ground in the US. The remedy? To read and translate more science fiction stories by women about women. With that in mind, here is a—non-exhaustive—list of science fiction works in translation by women with woman protagonists.
*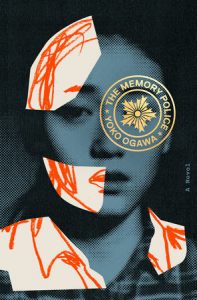 Yōko Ogawa, trans. from Japanese by Stephen Snyder, The Memory Police
(Pantheon Books)
The story centers on an unnamed novelist who lives on an unnamed island where the residents' memories are routinely removed, along with any ideas or objects that could be associated with them. While most people participate willingly, the memory police also go after anyone who can remember, or tries to hold on to, any of the banned objects. The narrator finds out her editor, R, is one such person and decides to help him hide. As her memories disappear, continuing to work on her latest novel with R is a means of holding onto the past and trying to reconcile the situation. The Memory Police explores themes surrounding identity, conformity, creativity, definitions of history, and the role of government in society.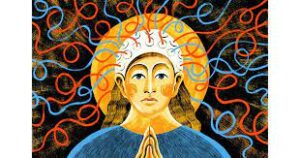 Olga Tokarczuk, trans. from Polish by Jennifer Croft, All Saints' Mountain
(Hazlitt)
In this novella, the narrator is sent to study and profile a group of children at a convent school in Switzerland. Confidentiality is paramount—so much so that the narrator herself seems a bit unsure of what's going on when she gets there. Unusual details are gradually revealed until we find out who these children really are and why they're being studied.
Petra Hůlová, trans. from Czech by Alex Zucker, The Movement
(World Editions)
In a dystopian future where women rule, society is re-educated to teach men—and women—that women should be valued for traits other than their appearance or age. The story mainly takes place in one of these re-education institutes and is narrated by a guard who talks about how the Movement began, as well as her own journey and experiences. The novel is dark and satirical; while feminism is in the foreground, the author somehow manages a balancing act between manifesto and critique.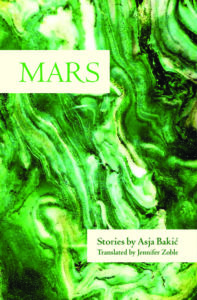 Asja Bakic, trans. from Bosnian by Jennifer Zoble, Mars
(The Feminist Press)
With this collection we have another example of dark humor, a feminist slant, and mainly woman protagonists. Set in worlds that somehow manage to feel both bizarre and familiar at the same time, these short stories reimagine different science fiction tropes to explore themes like sexual and political oppression. It would be easy to imagine an episode of Black Mirror based on one of these stories, which are propelled by a sense of dread and unease while also being readable and compelling.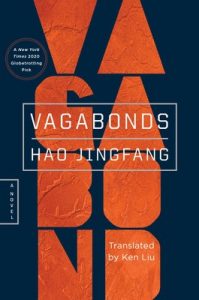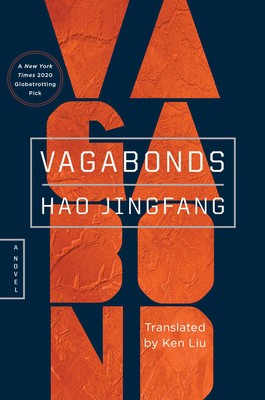 Hao Jingfang, trans. from Chinese by Ken Liu, Vagabonds
(Saga Press)
A group of students return to Mars after five years spent abroad studying Earth. After experiencing a more capitalist and individualist way of life, they find it hard to reintegrate back into their own more collectivist society. Among them is Louying, granddaughter of the Martian consul (who is considered a dictator on Earth). We follow her as she discovers details about her family's history and realizes that things might not quite be what they once seemed. The book is far more introspective and slow-paced than you'd expect from a narrative that, in part, deals with the aftermath of an interplanetary war. While it's easy to read the story as an allegory for Chinese-US relations, you'd be missing out on so much more if you stopped there.
__________________________________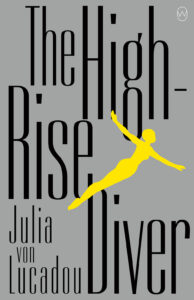 The High-Rise Diver by Julia von Lucadou and translated by Sharmila Cohen is available now from World Editions. 
---