Oscars Countdown: What to Read (and Watch) After Triangle of Sadness
Lit Hub's Literary Countdown to the 95th Academy Awards
Sure, we're a website about books, but that doesn't mean we can't get in on the Oscars fun, too. (Exhibit A: If they gave Oscars to books, our 2022 nominees.) And while there are few adaptations in this year's lineup, we'll still be tuning in on Sunday to celebrate storytelling, judge the Academy's taste, and perhaps witness some live drama. In the meantime, we're recommending the books and films you and should read and watch next for each Best Picture contender. And the nominee is: Triangle of Sadness. 
*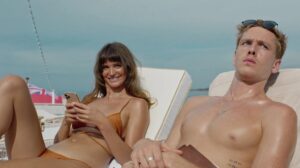 Those with weak constitutions might want to avoid Triangle of Sadness, Ruben Östlund's recent Palme d'Or-winning dark comedy. The film is an undeniable corker, an intrepid satire that twists its knives into its subjects so much that the whole enterprise might very well have gobsmacked Jonathan Swift. Triangle of Sadness's modest proposal is a luxury cruise voyage gone horribly wrong and a shipwreck that overturns various social hierarchies.
But the film isn't simply a parodic thought experiment in how the other halves live—it is a ferocious takedown of wealth, privilege, and high society, sending its numerous embodiers of these concepts through the mill and back again (and by "mill," I mean "torture chamber".) All I can say is, if representations of excessive privilege, entitlement, racism, or elitism make you feel queasy, just wait. Just wait. (Keep reading)
*
READ THIS, WATCH THAT: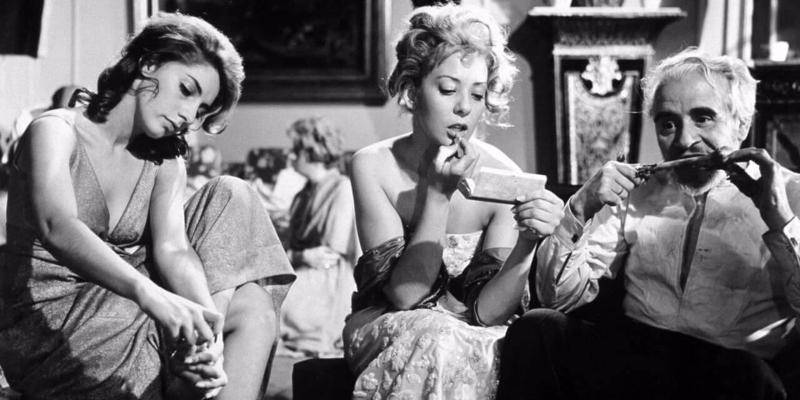 The Exterminating Angel (1962)
Ruben Östlund's entire career owes much to Luis Buñuel, the Spanish surrealist filmmaker responsible for many of the 20th century's best class satires. If you haven't (or even if you have) seen The Exterminating Angel, Buñuel's 1962 narrative-skewering of the elite, you should. It's about a group of 18 very rich people who gather for a dinner party, only to realize that they can't leave.  –Olivia Rutigliano, CrimeReads associate editor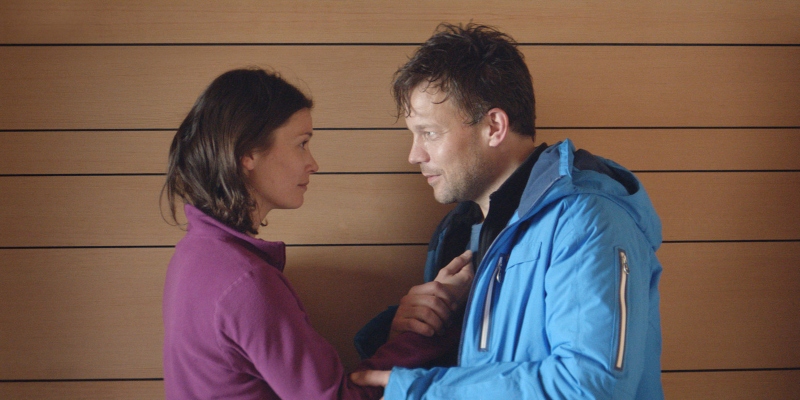 Force Majeure (2014)
Actually, while we're talking about "Ruben Östlund's entire career," allow me to pause and recommend Force Majeure, a movie that, compared to Triangle of Sadness, feels very understated—but is similarly about disastrous (environmental) circumstances revealing (wealthy) people's true colors.  –OR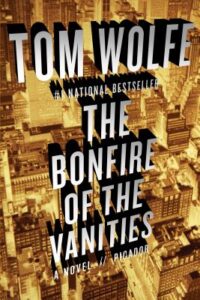 Tom Wolfe, The Bonfire of the Vanities
In the classic that gave us the verbiage to ridicule Wall Street's "masters of the universe," who were Ubering to work decades before you, Bonfire of the Vanities sends up the full web of power and influence in '80s New York, from politicians to its media owners to its standard-issue white guys in designer suits. One day, you're a well-to-do day-trader driving around your mistress and enjoying improbably nice digs, and the next you're guilty of a hit-and-run and being paraded past the press by the NYPD. The novel didn't kill off the elite class, but we were glad Tom Wolfe wrote it anyway.  –Janet Manley, staff writer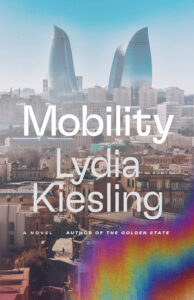 Lydia Kiesling, Mobility
When we meet her, Bunny is living as a diplomat brat on the shores of the Caspian Sea in Baku, Azerbaijan, surrounded by NGO types, foreign service people, journos, international prep schoolers, and—naturally—oil men. As a young adult, her parents' separation sees her fall out of the cushy upper echelon of society, and the only path back is an admin job for an energy company (it's not purely oil and gas, she tells herself). The lifestyle upkeep continues as this climate tale of the very rich spins faster and faster. If you've ever wondered: What are the rich even thinking? Mobility, out this summer, will answer your question.  –JM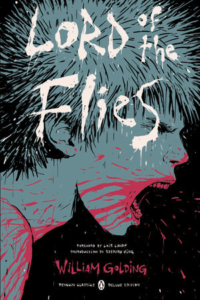 William Golding, Lord of the Flies
This is an obvious one. If you delight in a first-hand look at how any given group of people will devolve into brutal hierarchies based in strength and power (however you define it), Lord of the Flies is a true classic of the genre. Here's the thing though: the true life story that inspired Golding's novel didn't actually result in a dark Darwinian orgy of violence and cruelty—the real schoolboys actually worked out a fairly equitable system of survival. So while it makes sense to compare the spoiled rich to children, they probably wouldn't behave nearly so well under adversity. –Jonny Diamond, editor in chief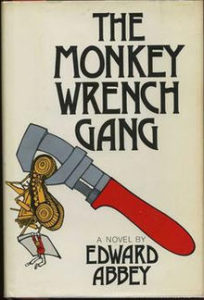 Edward Abbey, The Monkey Wrench Gang
Perhaps one of the most interesting characters in Triangle of Sadness is Woody Harrelson's Captain Thomas Smith, a shabby, reclusive, hard-drinking shirker who soon reveals himself to be something of a Marxist-Anarchist. Smith functions as a radical, hard left foil to the hyper-capitalist characters who otherwise mill about the yacht, cynically oblivious to their power and privilege.
At one point Smith quotes Edward Abbey, a deeply misanthropic writer of the American mid-century, whose affinity for the natural world revealed itself in some of the most beautiful writing about the mythic West ever committed to paper. Like Smith, though, Abbey was deeply pessimistic about humanity, and so advocated for sabotage of the capitalist project at every turn. The Monkey Wrench Gang is a fictionalized version of that call for chaos, and was deeply influential on the more radical side of 1960s counterculture.  –JD
---