Oscars Best Picture Spotlight: What to Read (and Watch) If You Liked Don't Look Up
Lit Hub's Literary Countdown to the 93rd Academy Awards
Adam McKay and Netflix's star-studded apocalyptic satire of two low-level astronomers trying to get the American government (and the rest of the world) to respond to an extinction-level comet that is absolutely, without a doubt, going to hit and incinerate the planet, and the total failure of anyone with power to productively respond to that warning but to instead let the tech billionaires take the lead, because money—an attempted and semi-successful mirroring of humanity's thus far inadequate response to the climate crisis—is up for four Academy Awards, but honestly, should we even care? Here they are anyway: Best Picture, Original Screenplay (McKay), Score, and Film Editing.
*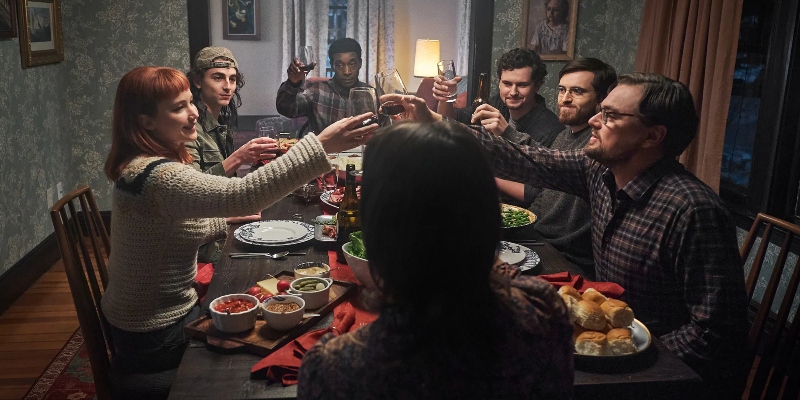 Since the release of Don't Look Up, Adam McKay's crushing satire about a planet-killing comet soaring towards Earth, the film has elicited applause, annoyance, and existential dread in a way that only something portraying the semi-real destruction of all we know and love could. McKay's project gets a lot about the climate crisis correct—except when it doesn't.
The film opens with PhD astronomy candidate Kate Dibiasky (Jennifer Lawrence) and her advisor, Dr. Randall Mindy (Leonardo DiCaprio), discovering an Earth-bound comet and woefully realizing it would cause a planetary extinction event. The duo, along with Dr. Teddy Oglethorpe (Rob Morgan) of the Planetary Defense Coordination Office, bring this finding to President Orlean (Meryl Streep) and her chief-of-staff son, Jason (Jonah Hill)—dead ringers for the Trumps—and are faced with skepticism and opposition. As the world grapples with the impending comet, there are discussions of how to destroy it, and even some familiar attempts to profit off it led by billionaire Peter Isherwell (Mark Rylance), whose tech-savvy, all-knowing mystique rivals that of Elon Musk.
The film gives us plenty of allegories for our real-life environmental issues. At times, Dr. Mindy parallels the unheard warnings of scientists; at other times he perpetuates the dilution and bastardization of science from a more popular, less scientific, and compromising viewpoint. The public falls into familiar groups: a few passionate advocates, some outright deniers, and most others somewhere in the middle. The comet, like climate change, leaves people in a state of dread-filled inaction. (Keep reading)
*
IF YOU LIKE DON'T LOOK UP, TRY…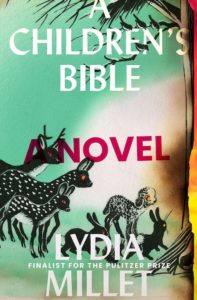 Lydia Millet, A Children's Bible
Climate change is real, and we're all doomed, and no one is listening!! If this message spoke to you, boy oh boy are you going to love Lydia Millet's A Children's Bible, a brilliant novel that follows a group of children who are pretty much on their own as they navigate the destruction that climate change hath wrought. The adults are all idiots here, throwing themselves into drugs and general debauchery as they ignore the mounting problems of the planet. But it's not all doom and gloom; there's an undercurrent of wit and wry humor that runs through the novel, too. –Katie Yee, Book Marks Associate Editor
How It Ends, dir. Zoe Lister-Jones and Daryl Wein (2021)
Stream it on: Hulu, Amazon Prime, Paramount+
There's also an extinction-event comet headed to Earth in How It Ends, but this sweet little indie film really only cares about how one person is experiencing their final day. Liza (Zoe Lister-Jones) has an fraught relationship with her parents, had a falling out with her best friend, and dumped the love of her life instead of learning how to communicate with him. But she's not entirely alone: she's accompanied by the wisecracking, vulnerable manifestation of her younger self (endearingly played by Cailee Spaeny). As Liza makes her way across LA to a party, she encounters several characters (and I do mean characters), each of them dealing, in various ways, with their rapidly impending demise. It's a comedy! –Eliza Smith, Special Topics Editor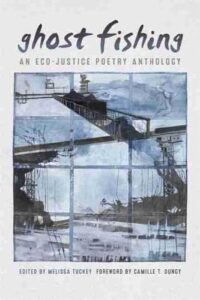 Melissa Tuckey (ed.), Ghost Fishing: An Eco-Justice Poetry Anthology
If the main takeaway of Don't Look Up—that the threats of climate change are real, happening now, and inescapable, but the powers that be want to look away—had you in a stifling moment of panic, then I suggest Ghostfishing: An Eco-Justice Poetry Anthology. If the film shows us what happens when the powerful don't care enough to do something, then the anthology, edited by Melissa Tuckey, is a flipside: a venture into what happens when a vast majority of people do care, and what it means to care. Writing at the intersections of ecology and war, food, migration, exile, and extraction, the anthology is a layered exploration and articulation of the various, webbed relations between the environment and justice. To quote Camille Dungy's forward to the book, "The house built in this anthology is one of many interconnecting rooms." And the rooms are equal parts galvanizing and hopeful. –Snigdha Koirala, Editorial Fellow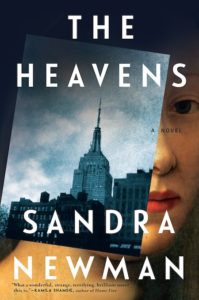 Sandra Newman, The Heavens
While The world is ending and no one cares! wouldn't be be an entirely accurate elevator pitch for Sandra Newman's dreamy novel, which includes time travel, Shakespeare (the actual guy), and a rapidly degrading present-day, it also wouldn't be entirely inaccurate. If, after watching Don't Look Up, you want a too-close-to-home dystopia with a bit more hope, I highly recommend picking up The Heavens. –Jessie Gaynor, Senior Editor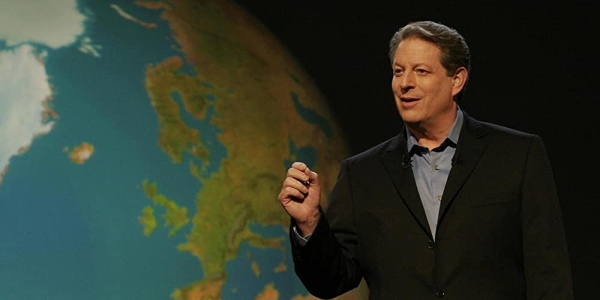 An Inconvenient Truth, dir. Davis Guggenheim (2006)
Stream it on: Amazon Prime
I know most of us want to scream about the greediness and environmental exploitation that caused global warming, but for me, Don't Look Up falters at knowing who to hold accountable, choosing instead a tired "humans are stupid" thesis. If you're interested in films that communicate the urgency of the climate crisis in a very smart way, may I recommend the granddaddy of them all: An Inconvenient Truth, or its sequel, An Inconvenient Sequel. –Olivia Rutigliano, CrimeReads Associate Editor
*
FURTHER READING
The 50 greatest apocalypse novels • On the resolute nihilism of a true end times classic • Lydia Millet wonders why we're not panicking more • How an asteroid could destroy the world before impact • How writing a children's book is an antidote to doomsday thinking • Does climate fiction make a difference? • Robin Wall Kimmerer: Greed does not have to define our relationship to land.
---