On the Very Human Importance of Walking: A Reading List
Katherine May Recommends Solnit, Strayed, Bunyan, and More
When I need to write, I always walk first. It seems to me that the two are inextricably linked: the pounding of feet on solid ground coaxes reluctant words out of me. It's not that my brain becomes more active; instead, it quietens, and I begin to uncover insightful thoughts beneath the busy, mundane chatter that usually fills my head.
Walking can lead to great personal revelations, too. As I document in The Electricity of Every Living Thing, walking England's South West Coast Path made space for me to unravel decades of tangled experience and to realize, finally, that I'm autistic. I'm not sure it could have come to me through any other route. I needed the physical exhaustion to crack me open, make me ready to let in new understanding and ways of seeing.
That is what walking does: it opens the channels between mind and body. It is no surprise, then, that so many of the books in this list talk about change, whether that's processing major life events, coming to terms with trauma and crisis, or accepting new states of being. But these books also show how we merge with the paths we choose. Walking is an act of defiance against a world that's forever in a forgetful hurry. These books invite us to take the slow way around.
*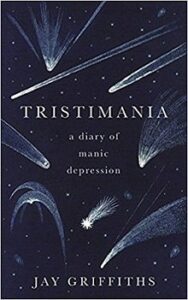 Jay Griffiths, Tristimania
(Counterpoint Press)
Jay Griffiths' beautiful prose casts a light on the experience of "tristimania"—a historic term, preferred by Griffiths, for a bipolar episode. Mania, here, is portrayed as a kind of spiralling creativity that is too big, too vigorous, to endure. But healing comes through a pilgrimage on the Camino de Santiago, where she finds a different kind of endurance and also the kindness of strangers. Reading it, I felt like I understood for the first time that we can learn to honor our difficult, uncompromising selves, and that the arduous work of getting there is vital to the process.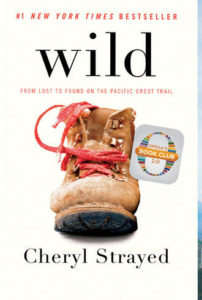 Cheryl Strayed, Wild
(Vintage)
This is probably the best-known walking memoir, and the one I turned to when I was wondering how to write The Electricity of Every Living Thing. I so envy Cheryl Strayed's spare, elegant style, which perfectly captures the grand, inhospitable landscape of the Pacific Crest Trail. That very directness allows us to walk through some uncompromising emotional landscapes, too, as she explores the aftermath of her mother's death.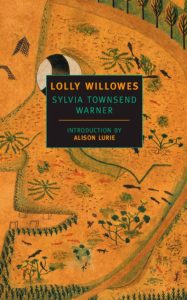 Sylvia Townsend Warner, Lolly Willowes
(Dover Publications)
I increasingly think that this novel should be issued on prescription to every woman approaching middle age. Through her protagonist Laura Willowes, Sylvia Townsend Warner seems to be answering the question of how to find a good life after youth has left us. Laura's answer is to cast off her familial responsibilities and to seek solitude—and witchcraft—in the Chiltern hills. To find her new place in the world, she walks, and asserts her right to be fearlessly alone and without men, who always need to be fussed-over and listened-to. "That sort of thing settles down on one like a fine dust," she says. Being fully alive within her landscape, knowing and naming the plants and animals that inhabit it, seems to shake off that dust.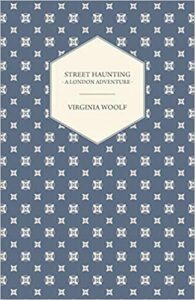 Virginia Woolf, "Street Haunting"
(Symonds Press)
"Street haunting in winter is the greatest of adventures." In this 1930 essay, Virginia Woolf embarks on a walk to buy a pencil, and along the way, meditates on "the greatest pleasure of town life in winter—rambling the streets of London." In the city, she finds endless fascination and detail, endless people to observe. As the cliche goes, all human life is here, but the true invitation of this piece is to inhabit the author's mind, the way she projects herself into all the people she passes, and the way she constructs her own, idiosyncratic meanings from everything she sees.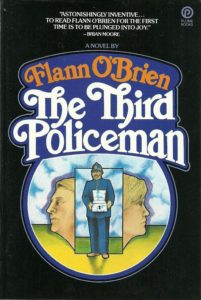 Flann O'Brien, The Third Policeman
(Dalkey)
I chose an excerpt from The Third Policeman as the epigraph for The Electricity of Every Living Thing: "walking too far too often too quickly is not safe at all. The continual cracking of your feet on the road makes a certain quantity of road come up into you." Although most of its characters are in thrall to bicycles, this is a novel of bewildered wandering and the glorious possibilities of eccentric thought, and it therefore captured a lot of my own book. In the surreal reality of the story, it is quite believable that a walker might absorb a little of the road—and that people might absorb their landscapes.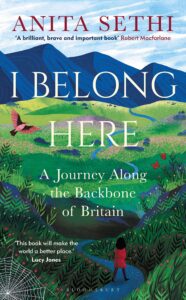 Anita Sethi, I Belong Here
(Bloomsbury Wildlife)
"What does it mean to belong?" asks Anita Sethi. Following a racist attack in which she's told to "go back to where you're from," Sethi asserts the right to be a brown-skinned woman in the northern English landscape, and to explore the deep sense of belonging that she feels there. As she walks the Pennines, she examines the trauma of being an unacknowledged, unwelcome inhabitant of a place you love, and the persistence it takes to put down roots.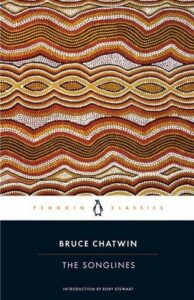 Bruce Chatwin, The Songlines
(Penguin Classics)
I questioned whether to put Bruce Chatwin into The Electricity of Every Living Thing, and indeed into this list. He always seems to be obsessed with the macho, and my book sought to undermine the dominant narrative of the heroic male adventurer. He is not even a faithful anthropologist of the Australian aboriginal culture he tries to capture in this book. Still, I keep getting drawn back to the poetry of the worlds he creates—their rugged, questing, conceptual beauty. The Songlines remains a book that makes me yearn to journey, and to find new ways to think about the places I visit.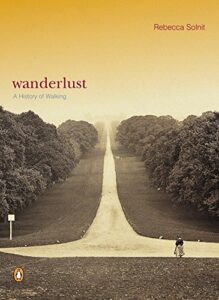 Rebecca Solnit, Wanderlust
(Penguin)
Rebecca Solnit's radical history of walking points us to the restive, disruptive energy that brings our feet to the ground. In an era in which walking has been pushed to the margins—rendered unnecessary by cars, tamed by social media, made the province of the disenfranchised—choosing to walk has a subversive power. But as Solnit shows, walking, thinking, and culture have always been linked, connecting us to our evolutionary origins and propelling us into hidden places and slower rhythms. It's hard to finish Wanderlust without becoming convinced that walking is a necessary act of rebellion.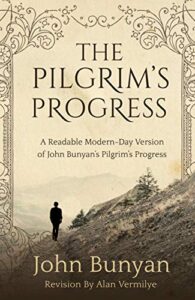 John Bunyan, The Pilgrim's Progress
(Brown Chair Books)
This allegorical work of 1678—partly written while Bunyan was in prison for his nonconformist Christian beliefs—is long, repetitive, excessively pious, and often blindingly obvious. Despite all that, I'm unaccountably fond of it. The protagonist, Christian, leaves his wife and children to seek deliverance from his sins, embarking on a pilgrimage that sees him meeting personifications of all his flaws and failings, and getting mired in the Slough of Despond. He must find a way to press on through all of it. For that reason, it remains one of the truest accounts ever written of the mindset of a long walk.
__________________________________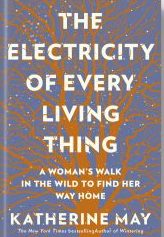 The Electricity of Every Living Thing is available now from Melville House. 
---