Every week, a new crop of great new books hit the shelves. If we could read them all, we would, but since time is finite and so is the human capacity for page-turning, here are a few of the ones we'll be starting with. What are you reading this week?
FICTION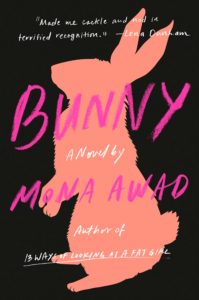 Mona Awad, Bunny (Viking)
A delicious, fabulist novel about a writer at an MFA program, whose cohort is . . . very twee, very strange, and definitely up to something. Reader, it is not what you expect. Soon to be a TV show!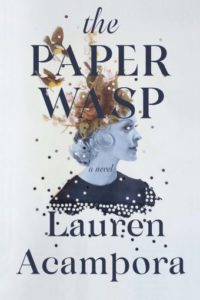 Lauren Acampora, The Paper Wasp (Grove)
In which Abby, a 28-year-old college dropout, moves to LA to become the personal assistant to her one-time best friend, Elise, who is now on the cusp of stardom. But dreams are not always what they seem, and as Abby becomes more and more intwined with and obsessed with Elise's life, her dreams threaten to get the best of her reality.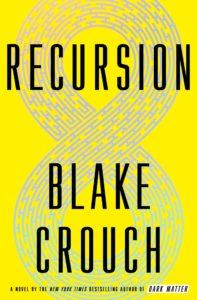 Blake Crouch, Recursion (Crown)
For you speculative thriller fans—a novel that imagines a machine which can implant a forgotten memory back into its owner's head. The scientist who created it envisioned a cure for Alzheimer's, but like so many well-intentioned technological advances, it wasn't long before the influence of the wrong person sent things awry.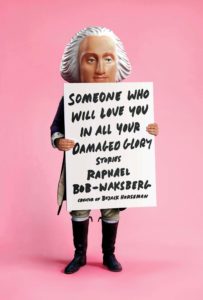 Raphael Bob-Waksberg, Someone Who Will Love You in All Your Damaged Glory (Knopf)
A book of short stories from the same dark, hilarious, genius brain who brought us BoJack Horseman. I don't know about you, but that's really all the information I need to pick this book up next.
Brian Evenson, Song for the Unraveling of the World (Coffee House)
A new collection of short stories from everyone's favorite author of literary horror.
NONFICTION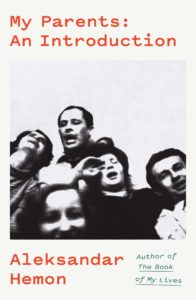 Aleksandar Hemon, My Parents: An Introduction/This Does Not Belong to You (MCD)
Hemon's latest is two books in one: the first, the story of his parents' immigration from Sarajevo to Canada, fleeing the violence of war and starting over again in their 50s, and on the other side, a more personal, impressionistic sparkling collection of vignettes about Hemon's childhood.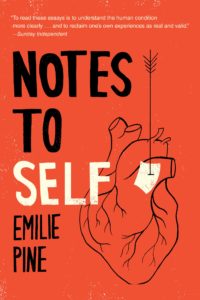 Emilie Pine, Notes to Self (Dial Press)
This is the American release of the essay collection that no one in Ireland could shut up about last year—"I've never read anything quite like these essays," Martina Evans wrote in The Irish Times. "Pine's fluent intelligence flows through each question, each dilemma, in its own inimitable way. It's the kind of book you want to give to everyone, especially young women and men, so that we can learn together to take ourselves and each other more seriously." Now you can finally get your hands on it.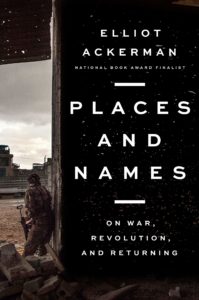 Elliot Ackerman, Places and Names (Penguin Press)
"If purpose is the drug that induces happiness," writes Ackerman, a former Marine who was awarded the Silver Star, the Bronze Star, and the Purple Heart, "there are few stronger doses than the wartime experience." This is his memoir of that experience, which includes happiness and friendship as well as combat and horror, and looks at war both up close and from a global standpoint.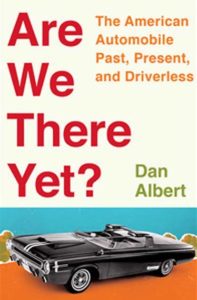 Dan Albert, Are We There Yet? (W. W. Norton)
A history of the automobile, American car culture, and American culture in general—but with one eye towards the future, and how driverless cars and Uber could change everything (or not).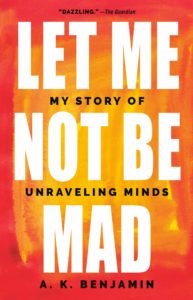 A. K. Benjamin, Let Me Not Be Mad (Dutton)
An original memoir by a clinical neuropsychologist who begins with case studies of his patients' brains—and then lets his own brain filter through, to remarkable effect.