Every week, a new crop of great new books hit the shelves. If we could read them all, we would, but since time is finite and so is the human capacity for page-turning, here are a few of the ones we'll be starting with. What are you reading this week?
FICTION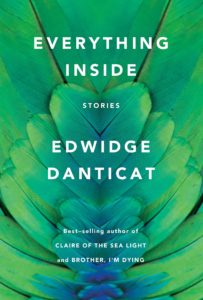 Edwidge Danticat, Everything Inside (Knopf)
From the critically acclaimed author of Krik? Krak! and Brother, I'm Dying comes this new collection of eight stories that explore, all at once, the full scope of human experience—birth and death, bonding and separation, change and stasis, and the tragedies of love. Vast, moving, and intimate, Everything Inside tackles head on the complexity and impossibility of feeling.
–Kevin Chau, Editorial Fellow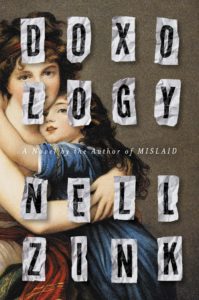 Nell Zink, Doxology (Ecco)
Nell Zink's Mislaid is one of the most delightful books of the past decade. Zink's humor is so deft that it almost sneaks up you, and then all of a sudden you're like Wait, is this a screwball novel? Can we do that? And if you're Nell Zink, the answer is absolutely yes. So I was already planning to pick up Doxology when I saw this Tweet from Rumaan Alam in which he says of the novel "it almost reads like she set out to write her version of Franzen's book Freedom." This might not be everyone's cup of tea, but it is precisely my cup of tea.
–Jessie Gaynor, Social Media Editor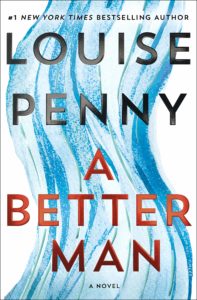 Louise Penny, A Better Man (Minotaur Books)
From the Canadian queen of crime fiction comes another impeccably plotted character-driven mystery, as Inspector Gamache gets to the physical and emotional truth behind the murder of a local woman, and must decide if he's willing to go to extra lengths to secure punishment for a heinous crime. Any Louise Penny is a treat, but as the fifteenth installment of the series, A Better Man is sure to be one of the best yet.
–Molly Odintz, CrimeReads Associate Editor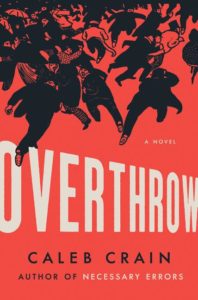 Caleb Crain, Overthrow (Viking)
The author of Necessary Errors is back with what may be the first Occupy Wall Street novel—if Wall Street was occupied by a group of young people hoping to use telepathy to bring down the 1%. If only!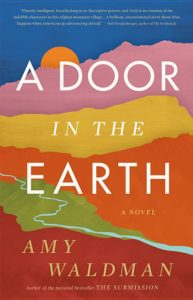 Amy Waldman, A Door in the Earth (Little, Brown)
Inspired by the best-selling, feel-good memoir by one Dr. Gideon Crane, who claims to have rescued a remote Afghan village by building a women's clinic there, Parveen Shamsa travels to Afghanistan, only to find that much of Crane's account has been exaggerated—and much has been left out. Kirkus calls it "A bone-chilling takedown of America's misguided use of soft power."
NONFICTION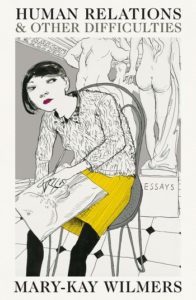 Mary-Kay Wilmers, Human Relations & Other Difficulties (FSG)
Mary-Kay Wilmers' book of essays—a compilation of reviews she wrote for the London Review of Books and other publications, with a spattering of more personal fare—came out in the UK last year from Profile Books. Wilmers is the mighty, quiet engine who has been editing the LRB for nearly three decades. In doing so, as Andrew O'Hagan argues, she's quite possibly "done more for the British essay than anyone in the last 150 years." I would believe it. Though the LRB has been criticized in the past for privileging male voices over those of women (statistically, at least), Human Relations & Other Difficulties is partly about the ways certain women writers have lived in relation to the often unbearable men around them. A book for the times indeed.
–Aaron Robertson, Assistant Editor
Duncan White, Cold Warriors: Writers Who Waged the Literary Cold War (Custom House)
As we all know, wars can be won or lost on the strength of appeals to hearts and minds—and fake news, counter-intelligence, and manipulation. This volume weighs the impact of literature during the Cold War, focusing on the work of George Orwell, Stephen Spender, Mary McCarthy, Graham Greene and Andrei Sinyavsky.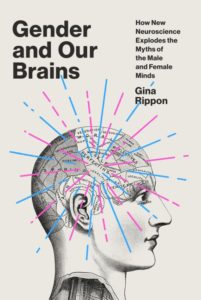 Gina Rippon, Gender and Our Brains: How New Neuroscience Explodes the Myths of the Male and Female Minds (Pantheon)
You knew it all along, and so did Judith Butler, but here it is from a professor of cognitive neuroimaging: the idea of the gendered brain is simply bad science.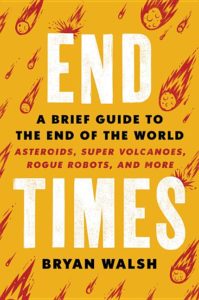 Bryan Walsh, End Times: A Brief Guide to the End of the World (Hachette)
As we pretty much know, "the very future is in danger, as it has never been before, both from an array of cosmic and earthbound threats and from the very technologies that have helped make us so prosperous." Asteroids, nuclear bombs, disease epidemics, bioengineered pathogens, and climate change are just a few of the scenarios Walsh works through in this book—which is, still, somehow, not completely dismal about our future. Turns out we have a chance.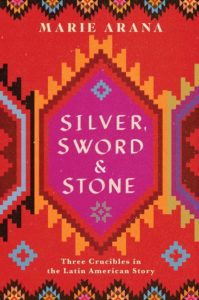 Marie Arana, Silver, Sword, and Stone: Three Crucibles in the Latin American Story (Simon & Schuster)
Otherwise known as mineral exploitation (silver), violence (sword), and the Church (stone): the three major forces that have, according to Arana, shaped the Latin American region, and continue to impact the lives of its citizens today.