Every week, a new crop of great new books hit the shelves. If we could read them all, we would, but since time is finite and so is the human capacity for page-turning, here are a few of the ones we'll be starting with. What are you reading this week?
FICTION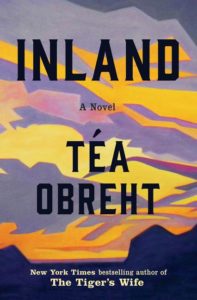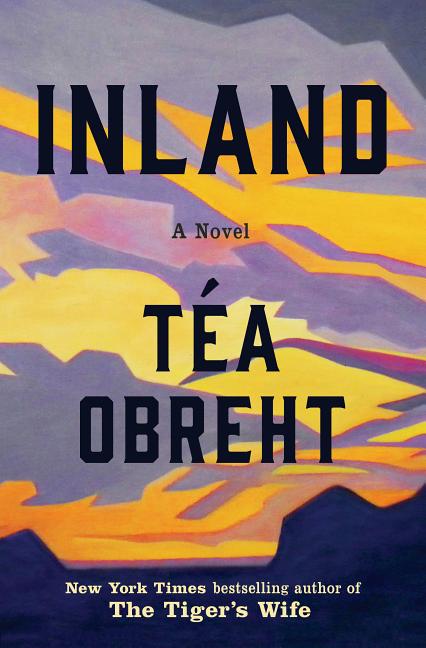 Téa Obreht, Inland
(Random House)
Téa Obreht's follow-up to 2011's The Tiger's Wife is just as rich and immersive and brilliantly observed as her debut, but in entirely different ways—less Balkan fairy tale, more American ghost story. In fact, in Inland, she tells two American stories: one of Nora, a tough frontierswoman in the Arizona Territory in 1893, whose husband has disappeared and who is running out of water, while her youngest son swears a beast stalks their property at night; and one of Lurie, on the run from his past with the help of some camels. There are several moments of cinematic intensity so good I had to put the book down and take a breath. Whether you're a fan of Westerns or not, if you love language and getting dunked into a world beyond your own, this is the book you should be reading this month.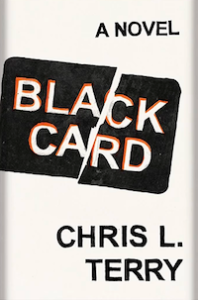 Chris Terry, Black Card
(Catapult)
I came of age in the 90s punk and hardcore scene; if I'm not mistaken, so did Chris Terry. It's entirely possible that my old zine got a review copy of a record from his old band, because the world is tiny — so I'm incredibly happy to see that this month brings with it a novel, Black Card, that deals with both punk rock and the complexities of race in America. This falls into the realm of books I've been thrilled about since they were first announced, and I'm glad to see it out in the world and sparking heated discussions and thoughtful consideration — just like the best punk rock.
–Tobias Carroll, Lit Hub contributor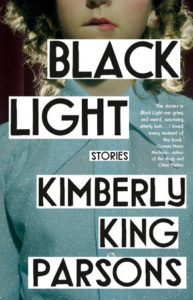 Kimberly King Parsons, Black Light
Vintage, August 13
I've been hearing a lot of good things about this debut short story collection—people just keep mentioning it, which means that it might secretly be the best thing coming out this season. But even if all I had heard was T Kira Madden describing it as being "as much a love letter to language as it is to the natural world, the darkened corners of desire, and the absurdities of girlhood. Gutsy, loud, and so very Texas," I think it still would have made my to-read-immediately pile.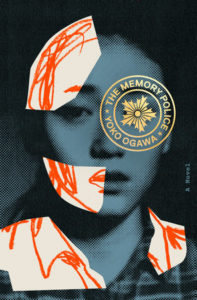 Yoko Ogawa, tr. Stephen Snyder, The Memory Police
Pantheon, August 13
I should admit that I've loved Yoko Ogawa since I first encountered her writing as an undergraduate at Middlebury College, in Stephen Snyder's Japanese literature class. (He also introduced me to "the other Murakami"—Ryu—whose work I seriously suggest you investigate.) In this fabulist novel, set on an unnamed island, small items begin disappearing—from the world and from the minds of the people, a process controlled by the eponymous Memory Police, who raid homes to round up anything that they feel should be forgotten.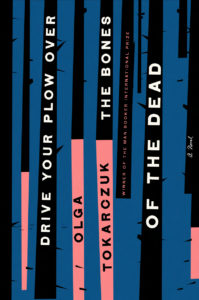 Olga Tokarczuk, tr. Antonia Lloyd-Jones, Drive Your Plow Over the Bones of the Dead
(Riverhead, August 13)
An elderly vegetarian seeks to discover who is murdering the windbags who run a small Polish town. While not as wide-sweeping a novel as Tokarczuk's remarkable Man Booker International winning Flights, it's a dark and fun mystery, a feminist comedy, a primer on existentialism, and a weirdly perfect summer read.
–Emily Firetog, Deputy Editor
NONFICTION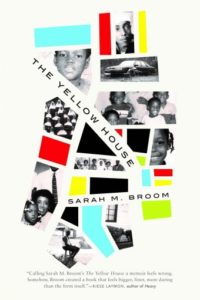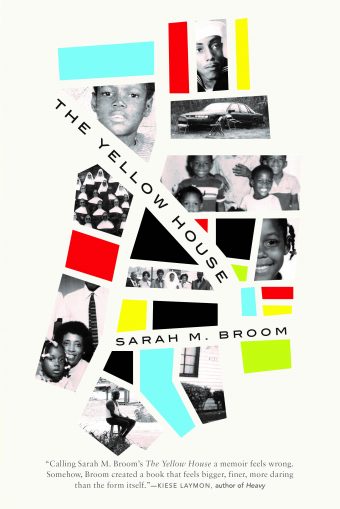 Sarah M. Broom, The Yellow House
(Grove Press)
The Yellow House is Sarah M. Broom's memoir of the home that was the center of gravity for her family from 1961, when her mother—then a widow with three children—purchased it, until Hurricane Katrina, when it was destroyed. Broom writes a moving intergenerational portrait of the house and its surrounding city, one that also chronicles the brutal carelessness with which Katrina survivors were treated after the storm.
–Corinne Segal, Lit Hub senior editor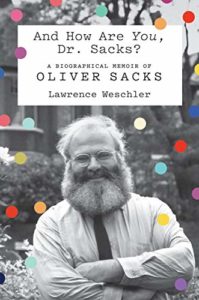 Lawrence Weschler, And How Are You, Dr. Sacks?: A Biographical Memoir of Oliver Sacks
(FSG)
A very personal and illuminating biography of celebrated neurologist Oliver Sacks, written by his friend Weschler, a former New Yorker staff writer and emeritus director of the New York Institute of the Humanities. Read an excerpt from the book here.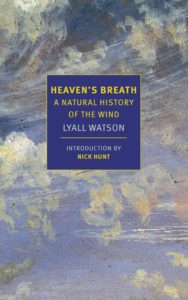 Lyall Watson, Heaven's Breath: A Natural History of the Wind
(NYRB)
An NYRB Classics reissue from the 1980s, Heaven's Breath is a study of the ways wind molded our planet and facilitates its continued survival. "With the wind," Watson writes," Earth comes truly alive. Winds provide the circulatory and nervous systems of the planet." Heaven's Breath has the wonder of an episode of Planet Earth and the scope of the Smithsonian National Museum of Natural History. This book will make you feel infinitesimal and awe-struck.
–Nate McNamara, Lit Hub contributor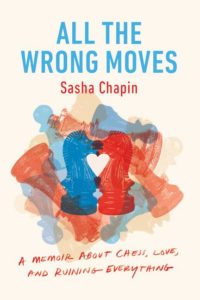 Sasha Chapin, All the Wrong Moves: A Memoir About Chess, Love, and Ruining Everything
(Doubleday)
A witty, entertaining memoir about competitive chess and the author's obsession with same, which takes him around the world, and brings him glory—along with no small number of humiliating defeats.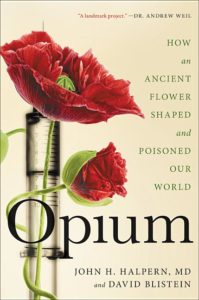 John H. Halpern and David Blistein, Opium: How an Ancient Flower Shaped and Poisoned Our World
(Hachette)
"In 2017," this history of opium (and its misuse) informs us, "47,600 people died of opioid-related overdoses—more than gunshots and car crashes combined . . . and almost as many as were killed in the entire Vietnam War. The disease is straining our prison system, dividing families, and defying virtually every legislative solution to treat it." A fascinating account from a psychiatrist who is also an expert in addiction medicine.