Every week, a new crop of great new books hit the shelves. If we could read them all, we would, but since time is finite and so is the human capacity for page-turning, here are a few of the ones we'll be starting with. What are you reading this week?
FICTION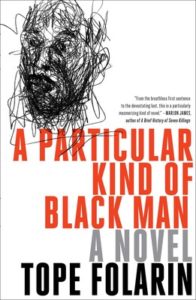 Tope Folarin, A Particular Kind of Black Man
(Simon & Schuster)
This debut from Folarin, a Rhodes Scholar and winner of the Caine Prize for African Writing, is both an effective coming-of-age story—a young man growing up as part of a strained working-­class Nigerian family living in the American west—and a meditation on the nature of memory.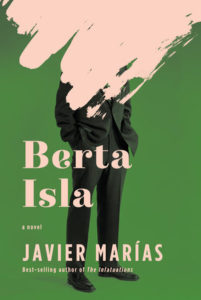 Javier Marías, Berta Isla
(Knopf)
Marías, who's long had a reputation as your favorite author's favorite author, has lately earned himself a growing readership in the States, and Berta Isla is certainly likely to help the cause. At first blush, Berta Isla appears to be a spy thriller in the style of John le Carré, as a young couple in Madrid is caught up in the world of espionage and divided loyalties. Soon, however, Marías' trademark webs begin to spread, and the novel becomes an interrogation of language, relationships, and the modern condition.
–Dwyer Murphy, CrimeReads Managing Editor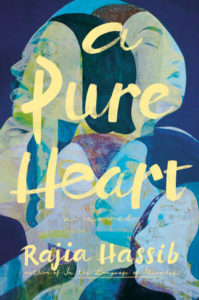 Rajia Hassib, A Pure Heart
(Viking)
The story of two sisters: one, Rose, who married an American and left their native Egypt, and one, Gameela, who winds up dead in an apparent suicide bombing. Wracked with guilt, Rose tries to piece together her sister's life, her involvement in the Arab Spring, and her many secrets.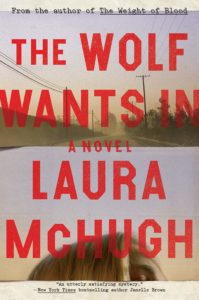 Laura McHugh, The Wolf Wants In
(Spiegel & Grau)
Laura McHugh's foray into the southern gothic is also a journey into the depths of rural Kansas, a hotbed of opioids and crime, in which a woman investigates the suspicious and untimely death of her brother. Meanwhile, an 18-year-old dreams of leaving Kansas and escaping the crimes of her family. This atmospheric thriller finds the two women grappling with the weight of family history, loyalty, and justice, and is sure to grip anyone looking for a finely drawn, character-driven mystery that delves into the realities of rural America.
–Dwyer Murphy, CrimeReads Managing Editor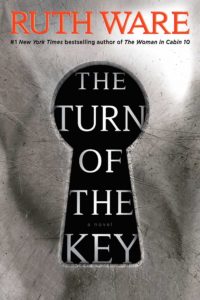 Ruth Ware, The Turn of the Key
(Gallery/Scout Press)
Another book about nannies? But wait, this one's from Ruth Ware, whose mastery of the traditional mystery merged with the twisty psychological thriller never fails to impress! While Ware is known for her sudden reversals, I promise you that you'll never see the end of this one coming. Which means everyone needs to read it so we can talk about that ending.
–Molly Odintz, CrimeReads Associate Editor
NONFICTION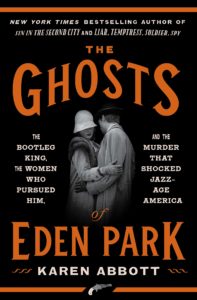 Karen Abbott, The Ghosts of Eden Park
(Crown)
This thrilling true crime narrative tells the story of a German immigrant named George Remus, who quit practicing law and starting slinging bootleg whiskey during Prohibition—and soon became a massive success. His income "averaged $50,000 a day, in an era when the average salary was $1,400 a year," Abbott writes. "The money came in so fast that Remus couldn't deposit it all, forcing him to carry as much as $100,000 in his pockets at any given time." That is, until prosecutor Mabel Walker Willebrandt picked up his trail.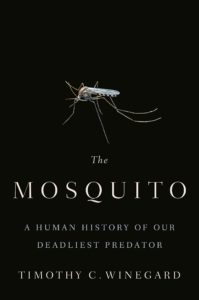 Timothy C. Winegard, The Mosquito
(Dutton)
In this fascinating history of everyone's least favorite insect, Winegard tells us, among other things, that mosquitoes have killed fifty-two billion humans—that is, about half of all humans who have ever lived on this planet. Over the course of history, Mosquitoes have killed more humans than any disease, animal, incident or weather event. They are, as Winegard puts it, "our apex predator." So stay inside and read this book!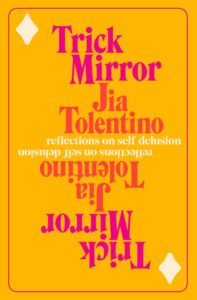 Jia Tolentino, Trick Mirror: Reflections on Self-Delusion
(Random House)
Whether she's penning incisive pieces about sexual assault and the #MeToo movement, critiquing contemporary fiction and film, or considering the authoritarian soul of Thomas the Tank Engine, New Yorker staff writer Jia Tolentino is physically incapable of writing an uninteresting essay. A razor-sharp literary critic, dazzling essayist, and shrewd observer of millennial cultural movements, Tolentino's nonfiction writing is truly mesmeric. Trick Mirror, her hotly-anticipated debut essay collection, demonstrates why she has been hailed by many as this generation's Joan Didion.
–Dan Sheehan, Book Marks Editor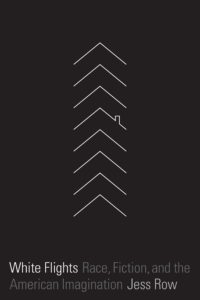 Jess Row, White Flights
(Graywolf)

Honestly, it's pretty rare that I can't wait to get my hands on a book of literary and cultural criticism, but White Flights is really calling out to me. It seems like it might come closer to answering the questions around race that were tip-toed around in college writing workshops. Good! An examination of gentrification in fiction, Jess Row's book promises to dive into the works of Don DeLillo, James Baldwin, and everyone in between to look at the way writers approach race and take up space on the page.
–Katie Yee, Book Marks Assistant Editor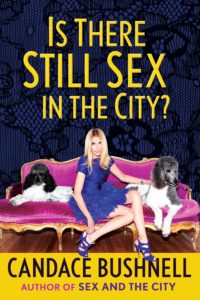 Candace Bushnell, Is There Still Sex in the City?
(Grove Press)
She's back at it! The iconic social commentator Candace Bushnell returns (twenty years after Sex and the City!) to answer all of your questions about dating after 50. (Like, what is it like to be on Tinder after divorce? And what exactly is the "Mona Lisa Treatment"?) If you loved the original cult classic, you won't want to miss this funny, sometimes sad, always honest exploration of dating in New York.
–Katie Yee, Book Marks Assistant Editor