Every week, a new crop of great new books hit the shelves. If we could read them all, we would, but since time is finite and so is the human capacity for page-turning, here are a few of the ones we'll be starting with. What are you reading this week?
FICTION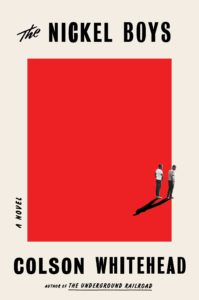 Colson Whitehead, The Nickel Boys
Doubleday, July 16
Colson Whitehead's The Underground Railroad is, to my mind, one of the finest novels of this still-young century, and wild horses couldn't keep me from his follow-up. The story of two boys sentenced to serve time in a hellish reform school in Jim Crow Florida, The Nickel Boys promises to be another haunting, insightful, and propulsive work of historical fiction from one of America's greatest living novelists.
–Dan Sheehan, Book Marks Editor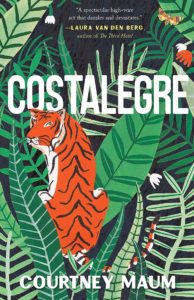 Courtney Maum, Costalegre
Tin House, July 16
Maum's latest novel is told through the perspective—in vignettes, unsent letters, sketches, and dashed-off thoughts—of a teenage girl toted off to Mexico in the late 1930s to live with her art-collector/socialite mother and her cadre of surrealists . . . so basically my dream. Can't wait to read this one.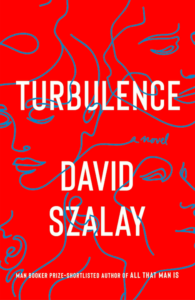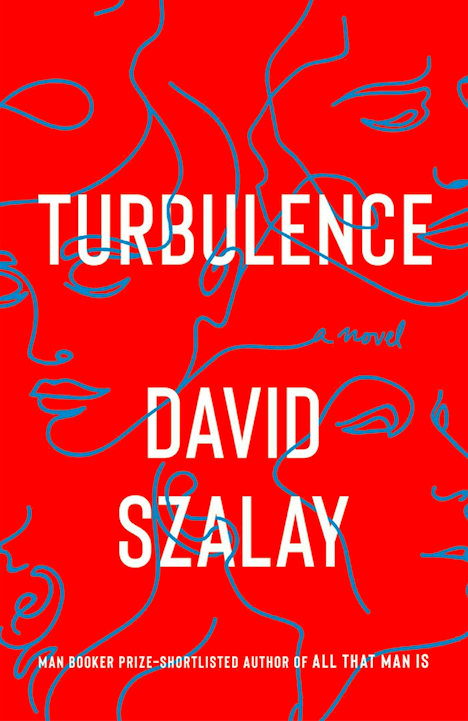 David Szalay, Turbulence
Scribner, July 16
Hopping from time zone to time zone, Booker finalist Szalay's latest is a Canterbury Talesfor our modern era. If the feel of Chaucer's great book was raucous, bardic, and earthy, Turbulence is an assembly of missed connections, loneliness and abrupt encounters. Each tale introduces us to one person and says goodbye to another, lending this brisk circuit of the globe—from a gardener in Doha to a woman who has taken a pilot to bed in Sao Paolo—the odd strobe-lit order of reality.
–John Freeman, Executive Editor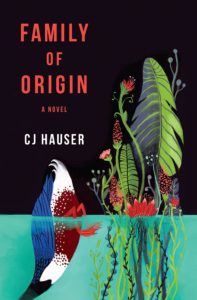 CJ Hauser, Family of Origin (Doubleday)
Two half siblings reunite on an island in the Gulf of Mexico when their estranged father—a fringe biologist part of a cultish group called the "Reversalists"—dies in the midst of an obsessive hunt for the Paradise Duck, "a freak among its peers." The novel is told from multiple points of view and is earning comparisons to Rick Moody, Jennifer Egan, and Lauren Groff, which is as good a reason as any to pick it up.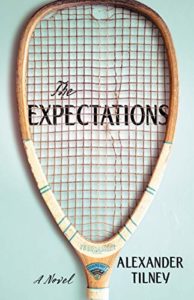 Alexander Tilney, The Expectations (Little, Brown)
A smart coming of age story set in the 90s at St. James School, an elite New Hampshire boarding school that, when 14-year-old Ben arrives, has educated his family for over a century. He arrives sure that his real life is about to begin—but things don't exactly go as planned. There's nothing like the summer for a campus novel (what, I miss school!), and this one looks very satisfying.
NONFICTION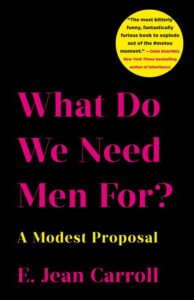 E. Jean Carroll, What Do We Need Men For? (St. Martins)
You may have first heard of this memoir from the former author of Elle's Ask E. Jean advice column from the excerpt published in The Cut, in which Carroll recounts being raped by Donald Trump in a dressing room—or you may not have heard of it at all.  Though some in the news media have admitted that they should have paid more attention to the story, it's far to say that Carroll's story about Trump didn't get its due—this should be an ongoing scandal, what is wrong with everyone?—so at the very least, we should make sure her book—which is organized around a road trip taken with her poodle, Lewis Carroll, in which they stopped in every town named after a woman between Eden, Vermont and Tallulah, Louisiana and asked women this book's titular question—does.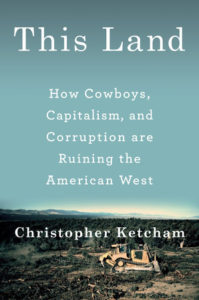 Christopher Ketcham, This Land: How Cowboys, Capitalism, and Corruption are Ruining the American West (Viking)
In this nonfiction debut, Harper's and National Geographic investigative reporter Ketcham explores the American West: 450 million acres of public lands that are being mightily misused, right under our noses. The result, as one reviewer put it, is "part reportage, part history, part backcountry travelogue . . . full of righteous anger and reverence for wild spaces. It is a polemic meant to incite."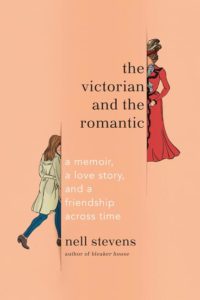 Nell Stevens, The Victorian and the Romantic: A Memoir, a Love Story, and a Friendship Across Time (Anchor)
This dual historical memoir from Nell Stevens, a scholar of Victorian literature, unspools the life and loves of Elizabeth Gaskell alongside those of Stevens's own, for an unusual book that spans 150 years—a far stretch of time, and yet not so far after all.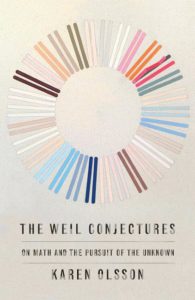 Karen Olsson, The Weil Conjectures: On Math and the Pursuit of the Unknown (FSG)
Another blended history and memoir—this one the story of Olsson's relationship with the mathematical underpinnings of creativity, coupled with a dive into the relationship between two famous French siblings: Simone Weil and her brilliant mathematician brother, André Weil.
Emily Guendelsberger, On the Clock: What Low-Wage Work Did to Me and How It Drives America Insane (Little, Brown)
An exposé of blue-collar work in contemporary America, written by a journalist who spent months working in one of Amazon's warehouses, a high volume call center, and a McDonald's franchise. Things there were . . . not great. Described as a "spiritual sequel" to Barbara Ehrenreich's Nickel and Dimed, this is surely required reading for anyone trying to live (and work) in this country.