Every week, a new crop of great new books hit the shelves. If we could read them all, we would, but since time is finite and so is the human capacity for page-turning, here are a few of the ones we'll be starting with. What are you reading this week?
FICTION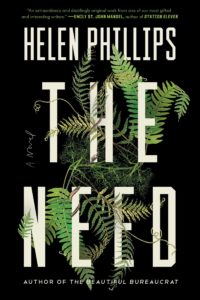 Helen Phillips, The Need (Simon & Schuster)
Helen Phillips is one of our most inventive and exciting contemporary writers; I will read pretty much anything she writes. In this case, it's a surrealist psychological thriller about a paleobotanist who, when a masked intruder enters her home while she's alone with her two young children, spirals into a strange existential journey. Horror stories about motherhood are so hot right now.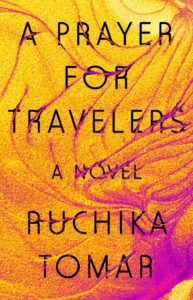 Ruchika Tomar, A Prayer for Travelers (Riverhead)
This hybrid missing-person-mystery/coming-of-age novel from California writer Tomar—a former McDowell Colony, Center for Fiction, and Stegner fellow—is sure to go down as one of the outstanding debuts of 2019. The story of an unmoored young woman who sets off on a dangerous quest across the California/Nevada desert in search of her missing friend, A Prayer for Travelers is a structurally audacious, suspenseful, and deeply-felt story of female trauma and friendship.
–Dan Sheehan, Book Marks Editor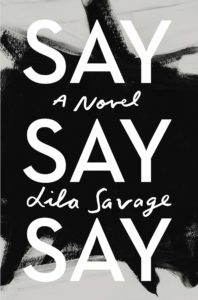 Lila Savage, Say Say Say (Knopf)
I may be an easy sell, but it doesn't take much more than Ottessa Moshfegh recommending a book (and calling it "subversive"—I mean, what a term, coming from her!) to make me want to read it. This debut is about a woman named Ella who works as a caregiver for a woman with a brain injury, and the way the year she spends with her and her husband challenges everything she thought she knew.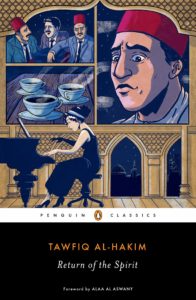 Tawfiq al-Hakim, tr. William Maynard Hutchins, Return of the Spirit (Penguin Classics)
When Naguib Mahfouz won the Nobel Prize, the great writer's reaction was: "If Tawfiq al-Hakim were alive, he would have won it." Although Mahfouz is read still the world over today, al-Hakim has been forgotten. Known primarily for his dramas, he was also a novelist, and it's exciting to see Return of the Spirit, his 1933 masterpiece, finally ennobled with a Penguin classic spine. This trailblazing Egyptian novel about the days leading up to the 1919 revolution has a vibrancy and immediacy which makes it feel like it was written in 2019, not about events of a century ago. Mahfouz once put his finger on why. "Return of the Spirit I believe marked the true birth of the Arabic novel," he said in an interview. "It was written using what were then cutting-edge narrative devices. Its predecessors, on the other hand, had turned toward the Western novels of the nineteenth century for inspiration. Return of the Spirit, in that context, was a bombshell." Using a free-indirect style and cinematic cross-cutting, Return of the Spirit tells the tale of a patriotic young Egyptian and the crisis of faith he undergoes as the state around him implodes. In a terrific introduction, Alaa Al Aswany describes the book's effect on Egyptian letters and politics, tracing its impact to the 1952 revolution which ended the British occupation of Egypt and led to the start of the Nasser Era. In a year when one of the most exciting publications is of a seventy-year-old 1000-page novel translated from the Russia (Vassily Grossman's Stalingrad), this is should be equally of note.
–John Freeman, Executive Editor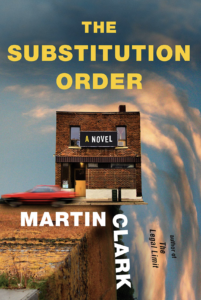 Martin Clark, The Substitution Order (Knopf)
Clark, a retired judge-turned-author, has been injecting new life into the legal drama in recent years. Now he's back with another engaging, subversive story, this time about a Virginia attorney who finds himself disbarred and down-on-his-luck. Clark spins an intricate crime story around his protagonist, one that will draw readers in deeper and deeper, but the atmospherics and surprising relationships are what really drive the story.
–Dwyer Murphy, CrimeReads Managing Editor
NONFICTION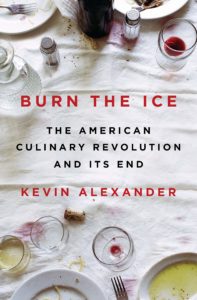 Kevin Alexander, Burn the Ice (Penguin Press)
If you were an early naughties reader of Chowhound and Serious Eats, can remember Williamsburg when it wasn't too young for you, and still recall when "vegetarian restaurant" meant "Angelica's Kitchen," then you'll share the same kind of thrill I had reading Kevin Alexander's exploration of the rise (and fall) of American food culture. Alexander posits that American cuisine has had its heyday, and his mini-biographies of dozens of chefs, mixologists, food-celebrities, and restaurant owners is one of the most informative, insider-y, fun reads I've had in a while. Even if you haven't been to a cool restaurant in ten years because, you know, kids and money and not standing on line for things, it's the kind of book where even inside-baseball feels accessible.
–Emily Firetog, Deputy Editor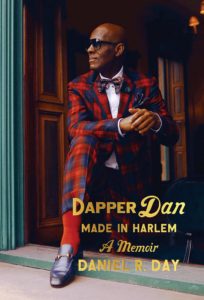 Daniel R. Day, Dapper Dan: Made in Harlem: A Memoir (Random House)
At last, a memoir from legendary street style pioneer and creative icon Dapper Dan, who built an empire—he has dressed everyone from Salt-N-Pepa to Mike Tyson to Naomi Campbell to Jay-Z—from scratch, changing the face of fashion forever. The life story of such a remarkable person is sure to be a trip.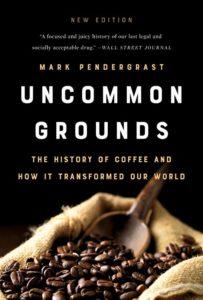 Mark Pendergrast, Uncommon Grounds: The History of Coffee and How it Transformed Our World (Basic Books)
A new edition of Pendergrast's classic history of your very favorite thing (other than sex) updated to reflect our ever-changing relationship to the aromatic bean.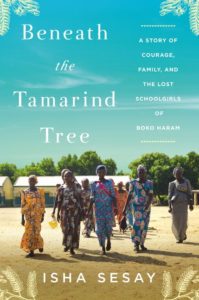 Isha Sesay, Beneath the Tamarind Tree: A Story of Courage, Family, and the Lost Schoolgirls of Boko Haram (Dey Street)
Established international journalist and CNN Africa reporter Sesay has produced "the first definitive account" of the 276 schoolgirls abducted from Chibok, Nigeria by extremist group Boko Haram—focusing on four girls (Priscilla, Dorcas, Mary, and Saa) and their families, but also drawing attention back to those who still have not been found.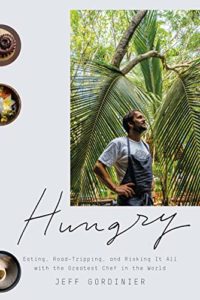 Jeff Gordinier, Hungry: Eating, Road-Tripping, and Risking It All with the Greatest Chef in the World (Tim Duggan Books)
In this volume, Gordinier, the food and drinks editor of Esquire, chronicles four years spent traveling with René Redzepi, a man who runs one of the best restaurants in the world—and it has already received effusive praise from foodies (Ruth Reichl, Bill Buford, Adam Platt) and literary voices (Kate Christensen, Dani Shapiro) alike.