Moving Through Books and Books That Move Us
Caryl Pagel on Essays That Invite Reader Participation
The essay is often a thrillingly interior vehicle, a version of the author's mulling, meandering mind, meant to accompany us through the muck of a conundrum as we traverse the maze of consciousness together. But what can an essay do? I think an essay is also capable of obliging a reader to make, to move, to change, or to participate.
Lately I've been reveling in the heat of nonfiction that provokes engagement, either via the physical experience of reading a piece or as the outcome of having read it. I'm interested in essays that motivate, transform, or rouse. The following books ask us to collaborate with them in more than ordinary ways. Some require a reader to shift the way they orient a text, others include interviews, images, or artwork that inspire further interactions with a place or community. Many of these collections incorporate ekphrastic, somatic, or documentary techniques. Some shift our experience of time by asking us to traffic in new orders, tempos, or formats.
The prose projects included on this list are reaching for something corporeal, some bit of bodily experience, asking an audience to lend a hand, talk back, act, or go look at something and return to it.
*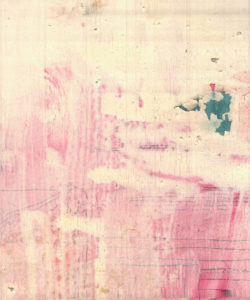 Katherine Agyemaa Agard, of colour
(Essay Press)
In this gorgeously designed book-length essay exploring color theory, family histories, and the ways in which surfaces reveal or obscure what they hold, Agard uses paintings, photographs, screen shots, archives, and process material to form a complex, collaged interrogation of darkness, blueness, Blackness, desire, and practice. Agard invites the reader to approach the book's many sections and segments in any order they please as they negotiate a plethora of references to outside texts, conversations, and performances. of colour's formal experimentation prioritizes disruption and multi-modal synthesis over singularity or stability; Agard's writing is concerned with telling and retelling the story of the "eye" by pointing outward and in many directions at once.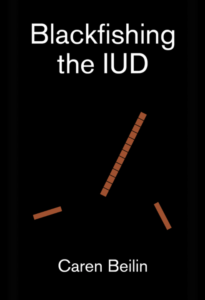 Caren Beilin, Blackfishing the IUD
(Wolfman Books)
Incorporating personal and public testimonies of the unexpected pain, medical gaslighting, and mental health issues that have resulted from getting a copper IUD, Beilin's blazing fourth book exposes the problematic, sickening symptoms of the device for many women. Blackfishing the IUD includes excerpts from conversations and listservs in which women share stories of chronic illness and the associated physical and psychological symptoms too often dismissed by medical professionals. The book is a profound beginning to a broader public conversation about reproductive health and female pain, and is accompanied by a podcast of the same name which further documents and accounts for women's experiences of their own bodies.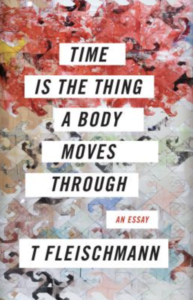 T Fleischmann, Time Is the Thing a Body Moves Through
(Coffee House Press)
Fleischmann elegantly destabilizes narrative linear time by treating the form of the essay like a stroll through a gallery with a friend: fluid, associative, and ekphrastic considerations punctuated by close attention to specific memories or artwork with particular, tender attention paid to the work of Felix Gonzalez-Torres. As in Gonzalez-Torres' most famous piece, "Untitled" Portrait of Ross in L.A., in which the museum-goer is invited to select a piece of candy from a pile of wrapped sweets (a tribute to the artist's partner, who died of an AIDS-related illness in the early '90s), Fleischmann also encourages multiple readings of the text—conceptual, collaborative, metaphorical—generously offering a range of styles, forms, and genres for the reader to relate to as they drift through the essay's rooms and passageways.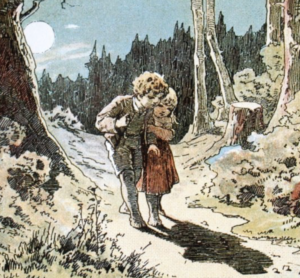 Sabrina Orah Mark, Happily
(The Paris Review/Random House)
How did we get by before Mark's Happily series? One shudders to recall. These twistingly lyric, exquisitely crafted prose pieces, which first appeared as a series for The Paris Review and will be released as a book-length collection, break one's heart and stitch it back together again in every single dispatch. Mark asks us to reconsider the foundational mythologies of our youth: fairy tales, religious texts, rumors, aphorisms, and the (seemingly) all-knowing wisdom of our parents. Her essays wonder how our most basic stories might save us in times of crisis, how they can or cannot shepherd us through the present moment of pandemic, racial violence, exploitative work, exhaustion, and illness. Mark somehow channels both Virgil as guide through the underworld and a fairy godmother, bopping us on the noggin with the sturdy, protective spell of her sentences. These essays will form a glorious collection, but it also feels crucial that they come to us now, in real time, as we need them.
Sarah Minor, Bright Archive
(Rescue Press)
The visual essays in Minor's debut collection require us to read them upside down, folded out, spun around, cut up, and as we would read a river, a nest, a soffit, or a knot. As Minor explores family histories, Midwestern towns, intimacy, shadow spaces, and the power of secrets, her structures and concerns are those of an engineer, detective, archivist, architect, concrete poet, painter, performer, and historian. Through its curiosity and ingenious variation, Bright Archive motivates the reader to believe in text as something active and alive, something ever-shifting and energized by the element of intellectual surprise.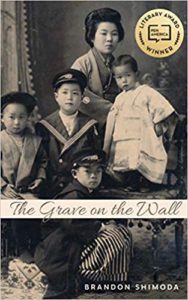 Brandon Shimoda, The Grave on the Wall
(City Lights Books)
The Grave on the Wall is a dream, a journey, a travelogue, a diary, and a vision, all directed toward the enigmatic, apparitional presence of Shimoda's grandfather, a Japanese American child migrant, photographer, and looming source of generative mystery in Shimoda's imagination. These essay-memoir-biography vignettes suggest that time is not a limitation or boundary to relationships; that one's ancestors are forever present. The Grave on the Wall reminds the reader that writing can be a means of discovery, that we are travelers, and that we might be challenged to search a long time before we understand what it is we're even looking for.
__________________________________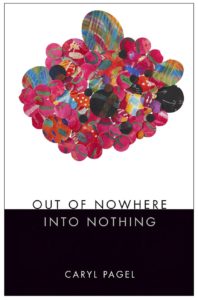 From Out of Nowhere Into Nothing by Caryl Pagel. Used with the permission of Fiction Collective Two. Copyright © 2020 by Caryl Pagel.
---