The most thankless characters in literary history are mothers. They're always birthing important characters and assuming the shape of overplayed metaphors and even, sometimes, marrying the fratricidal brother of their dead spouse, yet somehow they're secondary characters when it comes to to the billing. This Sunday is the time to remedy that with some hastily sourced gifts chosen for vague appeal and a conviction that "I don't think she has one of these."
On the off-chance you think one of these gifts might be perfect for your own mother, or you are a mother and think you'd like to treat yourself, we've included modern-day links you can click. (Failing that, pretty sure your mom would love a voucher to your nearest indie bookstore.)
To the pressies!
*
for Daisy Buchanan in F. Scott Fitzgerald's The Great Gatsby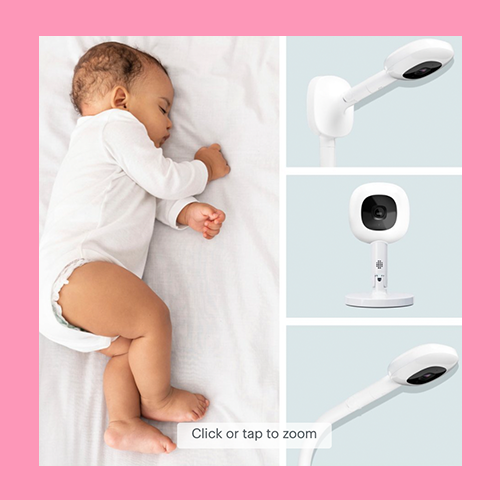 Nanit – Pro Smart Baby Monitor and Wall Mount – White, $239, Best Buy
Did you even pick up on the fact that Daisy and Tom have a kid in The Great Gatsby? Obviously the kid is the responsibility of both of them, but with the way Daisy is flitting about West Egg, a baby monitor with a good range might make a nice present. Just so she can check in while going to and fro, slowly, in her car.
for Grendel's mom in Beowulf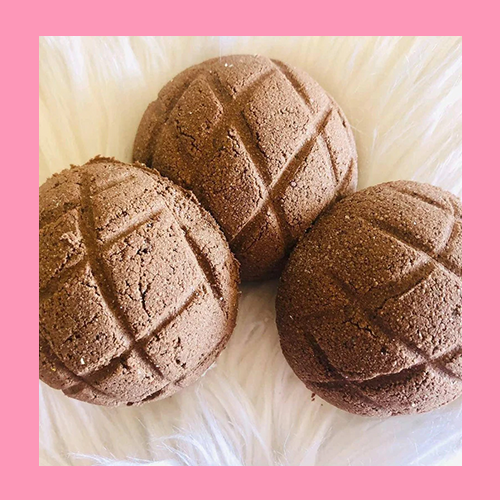 bath bombs that look like loaves of bread, $4.77, FelixModern
After Beowulf rips Grendel almost in two, Grendel's mother has to seek monsterish revenge, because a mother's work is simply never done. Even after she takes a sword to the guts, do you think she gets a thank-you? No, the author's vibe is "mooom, you're only making it worse," though Grendel can't utter those words because he has his head cut off by Beowulf, who is PO'd that his mom got involved. No good deeds …!
Grendel's poor mom deserves some "me time." Let her fizz these meady-seeming bath bombs in to the lake and take a load off.
for Addie Bundren in William Faulkner's As I Lay Dying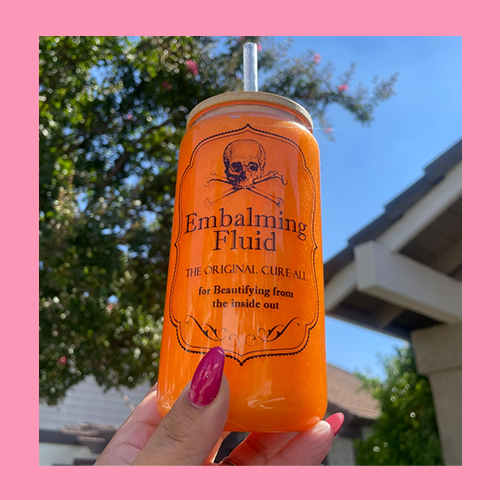 Embalming fluid tumbler, $15, Etsy
No mother is more tired than Addie, who spends most of As I Lay Dying dead, and has long looked forward to escaping her domestic duties and engaging in the ultimate eternal girls' weekend of cocktails, relaxation, and controlled decomposition. Give her what she really wants: some high quality formaldehyde.
for Lillian Hinchcliff, the matriach in Katherine Dunn's Geek Love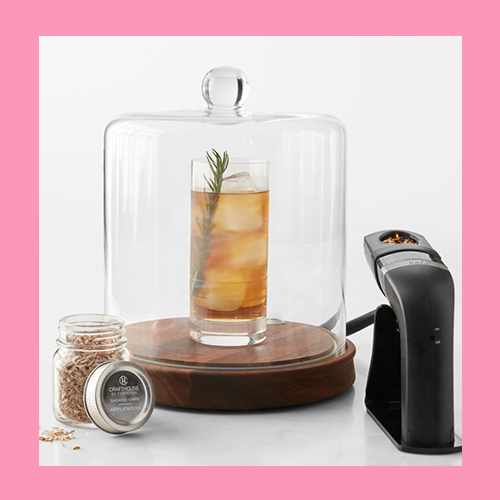 Crafthouse by Fortessa cocktail smoking cloche, $249.95, Williams Sonoma
Ah, the original Pinterest mom, always whipping up new recipes (of fetus). Give Lillian something durable and beautiful, like this stunning glass cloche, under which she can display the fruits of her family-building.
for Elena Richardson in Celeste Ng's Little Fires Everywhere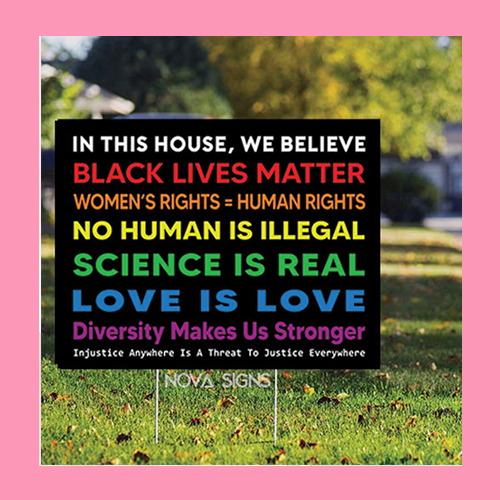 In This House, We Believe Black Lives Matter Love Is Love BLM yard sign doublesSided (weatherproof) + 2 BLM stickers, $8.88+, NovaSigns
Elena Richardson is trying to do right by everyone, she is trying to raise the standard in Shaker Heights!!!!! She is building a home for her kids, and she's signifying lots of things all the time to lots of people. Lighten the load by giving her this classic yard sign—tasteful, once you get past the kerning—to let her know that you know that she wants other people to know that she has good values. She's not a bad white lady!
for Mrs. Ramsey in Virginia Woolf's To The Lighthouse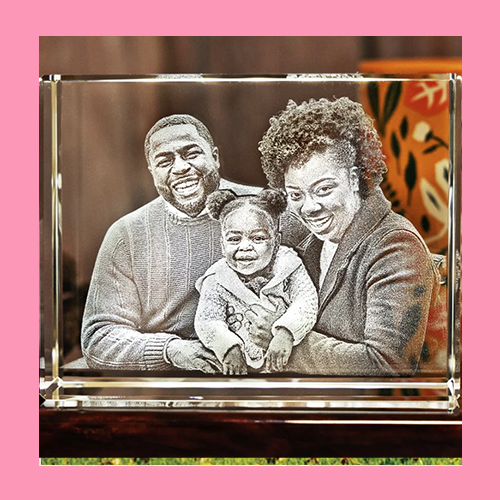 3D crystal rectangle for mom, $49.99, 3Dlasergifts
The shit that Mrs. Ramsey puts up with, from the men who blow through her house to the self-important boor she is married to—woof. As the hero and martyr of Virginia Woolf's masterpiece, she deserves something extra special, something that says "time will continue on, leaving but memories of us sitting with our child in the window like ghostly 3D laser cut glass ornaments."
Marmee in Louisa May Alcott's Little Women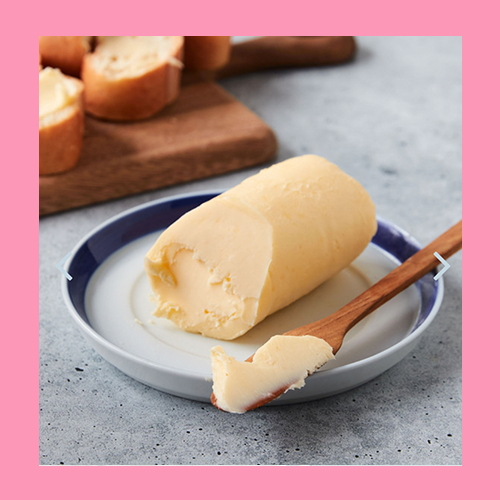 Vermont Creamery lightly salted butter chef roll 16 oz, $19.00, Murray's Cheese
Always going without, our Marmee. This Mother's Day, give her a log of churned butter and tell her she is not to share it with the poor or tuberculosis-infected—it is for her! To make it extra special, crowd onto a chair together and take turns eating pats of the good stuff.
for Bernadette Snow in Maria Semple's Where'd You Go, Bernadette?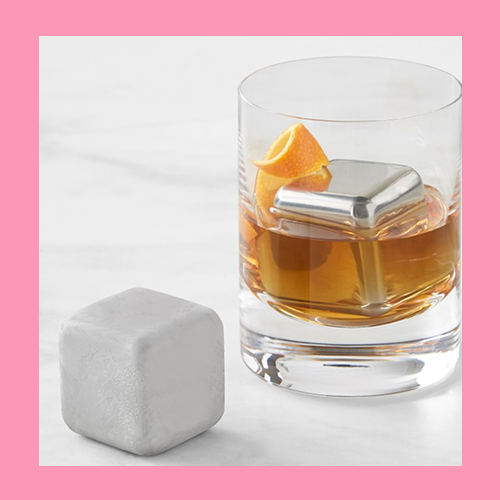 Williams Sonoma whiskey cube, Set of 2, $32.95, Williams Sonoma
This is a conceptual gift we think Bernadette would like as the reluctant suburban mom shoe-horned into the gendered nightmare of Seattle's suburbs. A perfectly pointless yet architectural gift. There is poop in the stew—why not a whisky cube, too.
for Nightbitch in Rachel Yoder's Nightbitch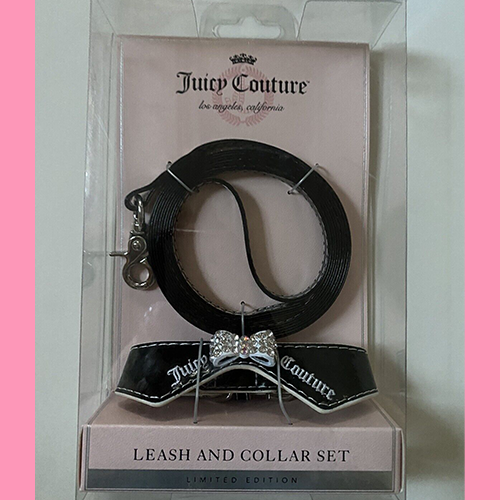 New Juicy Couture black leash and collar set limited edition, $40, eBay
It's time to celebrate who you really are, which in Nightbitch's case is a slightly basic b who turns extra carnivorous at night. Embrace it with this vintage Juicy Couture collar and leash set. 🖤
for Cersei Lannister in George R.R. Martin's A Song of Fire and Ice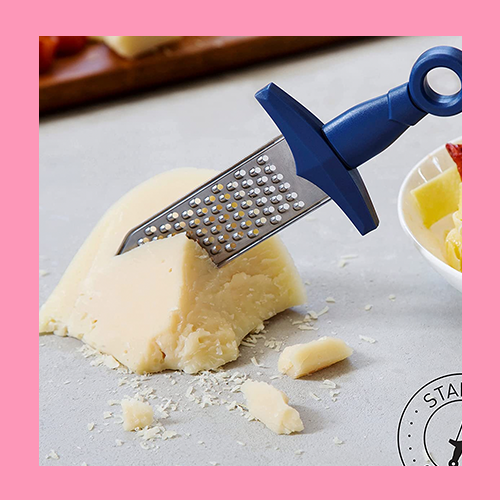 FELEG DESIGN – Gratiator small cheese grater stainless steel sword-shaped, $12.99, eBay
Extremely tickled about the marketing for this sword-shaped cheese grater, which proclaims, "Grating Cheese Does Not Have To Be A Battle." For the genocidal Lannister queen, everything does in fact have to be a battle. Thus, the perfect gift.
for Ma in Emma Donoghue's Room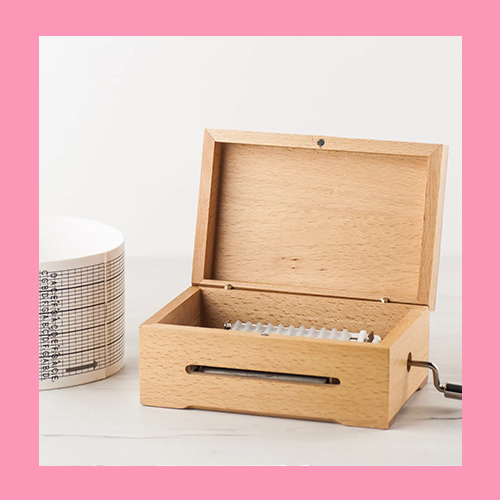 Natural beech wooden music box with custom song and personalized engraved design, $100, Etsy
Turn your domestic prison into a music box with this delightful custom creation! Tinkle away your favorite tune (you will need access to WiFi to order and select a tune off YouTube) in the tiny world you've created for your child and reminisce the outside. I had one made using The Cure's "Just Like A Dream," and it's great.
for Leda in Elena Ferrante's The Lost Daughter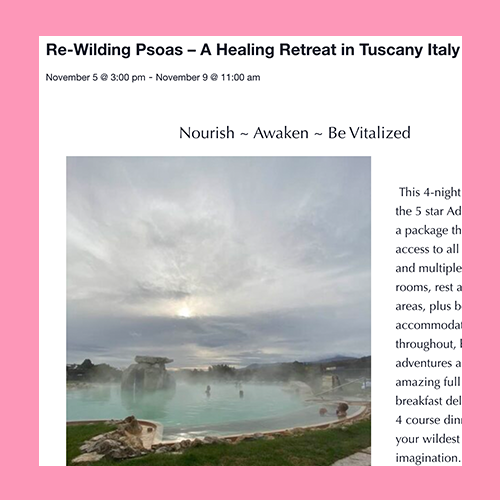 Re-Wilding Psoas: A healing retreat in Tuscany Italy 2023, €1,207, Core Awareness
Leda has been through the ringer, what with having two kids, raising two kids, abandoning those kids for a couple of years, and then parenting them a bit more. You could get Leda her very own doll for Mother's Day (I googled "dolls for adults" and the results were not pleasing), or you could get her what she really needs: a retreat that promises to "rewild" her "primordial Psoas."
Note: this is not for psoas beginners; attendees must have attended a prior psoas workshop.
More ideas? Leave them below for those of us who are cutting it fine.