More Than Just Power and Oppression: Six Books About Patriarchs
Taymour Soomro on Stories of Resistance, Loneliness, and Inheritance.
To blame the patriarchy for anything or everything is so common, it's become cavalier, off-hand, meme-worthy. But in this moment (has there ever been another?) with the patriarchy in seemingly unstoppable ascendance, flaunting its dominion over female bodies, queer bodies, colored bodies, threatening to police us ever more repressively, where should I direct my blame? Where are the patriarchs?
The trouble with the patriarchy is that, no matter how ubiquitous the force of its oppression, it remains nebulous. To say that it's everywhere, it's everyone seems both true and unuseful. It is the clever conceit of power to seem so natural that its sources become invisible and evade detection. I wonder whether the effect of this is a sort of displacement of blame upon all men, or perhaps all straight men, or perhaps all straight white men. I do this myself. I find myself raging indiscriminately at straight maleness, a rage that wells up from the rage and hurt of a childhood spent trying to conform and failing. Patriarchy was the world that called it failure and punished me for it.
My novel Other Names for Love is about these guises of maleness, where they come from and the narrow lives they constrict us within. It's a story about a patriarch and his queer son and a summer they spend on a feudal estate in rural Pakistan, a summer that changes everything for both of them. Their estate is not unlike the rice farm I managed with my grandfather in my twenties where I learnt lessons about male power, about male dominion and oppression, and tried (perversely?) to lay claim to that power, the bullied seeking to become bully.
Thankfully, I abandoned those efforts, but my novel allowed me to explore not only desires and imperatives analogous to mine but what the point of view of a patriarch might be. This is the great power of literature—to articulate and provide access to subjectivities so foreign to us, and perhaps in that trojan horse process to provide access to an empathy that may, if it cannot defeat the oppressor, defuse the conflict.
Stories about patriarchs are of course stories about power and oppression but they are more interestingly stories of resistance, of loss, of loneliness, of inheritance.
*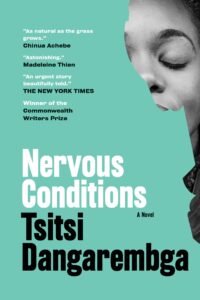 Tsitsi Dangarembga, Nervous Conditions
(Graywolf)
The extraordinary power of this novel set in Rhodesia (now Zimbabwe) in the late sixties and early seventies is to ground its events in a very vivid material world of sensation: bathing in the cool river, comforting sadza, the smell, the colour, the taste of meat that rots because it cannot be refrigerated. It is narrated by precocious teenage protagonist Tambu, who shows us through the way she experiences her rural homestead, the city of Umtali, the mission school she goes to and the home of her wealthy uncle Babamukuru, what poverty looks like and how it constrains. Her uncle is the patriarch of his family and their clan by virtue of his education and the wealth it has provided him. It is his benevolence that allow's Tambu's brother to go to school and when her brother dies unexpectedly, Babamukuru allows Tambu to take his place. Hers is a story of the extraordinary power of the patriarch, the power of maleness and the fierce resistance required from any women who wish for autonomy.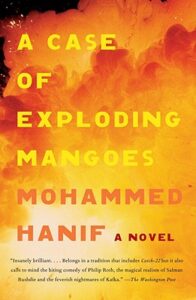 Mohammed Hanif, A Case of Exploding Mangoes
(Vintage)
When oppression is so vile, so cruel, humor sometimes seems the only way to engage with it. This novel satirizes the last months of the reign of President Zia of Pakistan, up to his assassination. It illustrates vividly the effects of his cruel and capricious patriarchy, from the misogynist laws he enacted to those imprisoned and killed by his suspicious, vindictive regime, but hollows him of his power by making him absurd, hysterical, paranoid, superstitious, bent over his desk in one scene while a Saudi doctor conducts a manual prostate examination. Fuck the patriarchy, literally.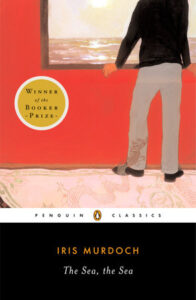 Iris Murdoch, The Sea, the Sea
(Penguin Classics)
Another tyrannical, power-crazed monster. In this novel, the patriarch is Charles Arrowby, a retired theatre actor in his sixties, and the novel takes the form of his memoirs. He reflects on the sea of course, sometimes placid, sometimes raging and his loves and lovers, and in some of my favorite scenes catalogues with great care the meals he has: hot buttered toast with anchovy paste, cut banana with white sugar and thin cream. The novel's great power is to show us the world and his history from the perspective of the patriarch, but also to show us the depths and shallows beyond: his deceit, his delusion.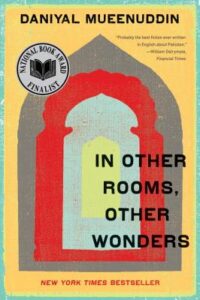 Daniyal Mueenuddin, In Other Rooms, Other Wonders
(W. W. Norton)
The link in this collection of short stories set in contemporary Pakistan is K.K. Harouni, landlord and former statesman. The stories shift from one of his houses to another, to his estate in rural Punjab and the point of view shifts around him, from the electrician who works on his farm to his estate manager to a young, lower-class girl he takes in the last year of his life as a lover. Its satellite structure is one of its extraordinary strengths, illustrating strikingly the effects of Harouni's dwindling power on those around him, how it is delimited by gender, class and frailty.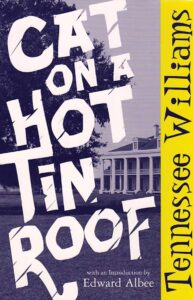 Tennessee Williams, Cat on a Hot Tin Roof
(New Directions)
Big Daddy is the patriarch in this play set on a plantation in the Mississippi Delta. He rose from being a farmhand on the plantation to the overseer for the owners, a pair of old bachelors. But when the play begins, Big Daddy, like the patriarchs in many of these stories, is ill, perhaps near death, his power becoming wilder, becoming more vivid now it is under threat. His concern is his legacy, that after him his power should go where he wants, so that it, so that he, sustains, but Brick, the son he wishes to inherit his power, is a failure of a man. Its themes are the themes that continue to obsess me—masculinity, queerness, inheritance and the farm as a metaphor for power, power to tame the land, to make money from it.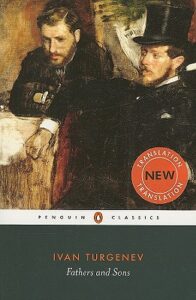 Ivan Turgenev, Fathers and Sons
(Penguin Classics)
In her very generous endorsement of my novel, Yiyun Li references Fathers and Sons. I only read the novel after I'd written mine, which seems to me foolish because it speaks to relationships that are central to Other Names for Love and its nineteenth century rural Russian setting isn't really all that different from contemporary rural Sindh. In this novel, the unlikely patriarch is Nikolai Kirsanov, whose farm is in disrepair, whose villagers disregard him, whose son thinks he knows better. The novel provides all the drama you would expect from a nineteenth century Russian novel: a duel, a spurned love, an illegitimate child—but what charms and interests me most is the tenderness of the relationship between Nikolai and his son.
___________________________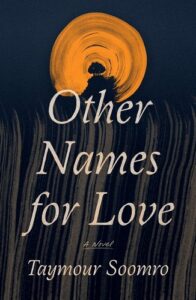 Taymour Soomro's Other Names for Love is available now from FSG.
---