Making a Way Out of No Way: Celebrating the Power of Black Female Relationships in Literature
Dawn Turner on Sisterhood and Empowerment Against Formidable Odds
My sister Kim and my best friend Debra were my first great loves.
My memoir, Three Girls from Bronzeville, tells our story—three Black girls who start out in virtually the same place and take spectacularly different paths.
Debra, Kim, and I came of age in the 1970s, in the afterglow of the civil rights movement. It was a moment when our parents believed our country would finally be amenable to affording us the opportunities it had denied generations of Blacks. Our parents would soon be disabused of this, but, in that moment, they set their sights on promising futures for their daughters. We would go to college. We would be rewarded with great-paying careers. We would become homeowners and partake of all the aspects of the American dream.
But for Kim and Debra, that dream would prove elusive. And I set out to examine why. What happened to us?
At its heart, Three Girls from Bronzeville is a celebration of the power of Black female relationships: how we take refuge in them and what happens when we are unable to do so. It's about the capacity of sisters and girlfriends, mothers and daughters to sustain one another and the price incurred when safety nets are worn threadbare. It's about how we keep marching forward and, even in the face of regret, pettiness, failures, frailties and tragedy, still figure out how to "make a way out of no way."
The seven books below share similar themes of women empowering one another against formidable odds. I begin with The Color Purple because it was my sister's favorite book. It was published in 1982, and the next year I would leave Kim to attend college, marking our first lengthy separation. After the movie adaptation premiered, she and I often sang the hand-clapping song from the film:
Me and you, us never part, Makidada
Me and you, us have one heart, Makidada
Ain't no ocean, ain't no sea, Makidada
Keep my sister away from me…
*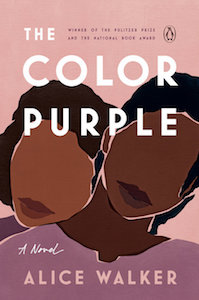 Alice Walker, The Color Purple
In this searing and seminal novel, set in early 1900s rural Georgia, sisters Celie and Nettie's lives are wrenched apart when they are separated. A cadre of women, including a bluesy lounge singer and a take-no-prisoners daughter-in-law, land like a storm in Celie's life. But they help her navigate an abusive marriage to a much older husband, and gain her footing as she develops into a strong, financially independent woman who eventually reunites with her sister.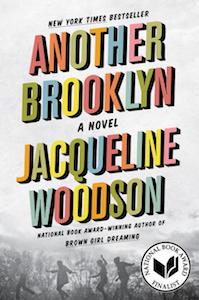 Jacqueline Woodson, Another Brooklyn
Protagonist August doesn't have a sister, but a brother who's with her on the day they bury their father. Afterward, August, an anthropologist whose expertise is in worldwide burial rituals, encounters her childhood friend, Sylvia, on a subway train. This transports August back to her childhood in 1970s Brooklyn, where she and Sylvia, along with friends Angela and Gigi, bonded fiercely. "Look at us hugging. Look at us laughing. Look how we begin and end each other," August longs to tell her dead mother, who said women can't be true friends. The girls believe they will be connected forever. But, fate intervenes in this gorgeous meditation on girlhood.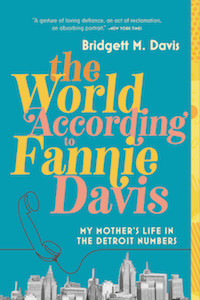 Bridgett M. Davis, The World According to Fannie Davis: My Mother's Life in the Detroit Numbers
In 1958, force-of-nature-extraordinaire Fannie Davis began a 34-year career as a Detroit numbers runner, taking not-so-legal bets in an enterprise that was a precursor to today's lottery. Bridgett Davis's memoir about her mother traces the lottery back to Colonial times while offering deft social commentary about Motown, and Detroit's downward spiraling economy. This beautiful ode details how Fannie Davis's intellect, elegance, and grit provided her family with a solidly middle-class life, and priceless life lessons.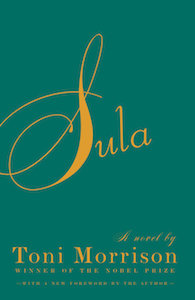 Toni Morrison, Sula
Powered by Morrison's luminous prose, this novel spans the end of World War I to 1965 and examines the divergent paths of Sula Peace and Nel Wright. The girls, who are growing up in a corner of a dusty Ohio town once nicknamed the Bottom, are surrounded by relatives who meet harrowing fates. Sula—headstrong and fearless—desires to break free of the community's confining gender expectations and goes to college. Nel stays put and marries, but has to contend with Sula, who returns home years later and betrays their friendship and her family.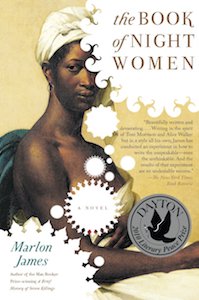 Marlon James, The Book of Night Women
Born into slavery on a Jamaican sugar plantation at the turn of the 19th century, Lilith is dark-skinned with emerald green eyes. And, that's just the beginning of what makes her unique on the brutal Montpelier Estate. Stubborn and resistant to bending, Lilith finds her place among the Night Women, a secret group of badass sistuhs working to stage uprisings across the island. The women provide a form of emotional scaffolding for one another in ways that are bold, unexpected, and unpredictable.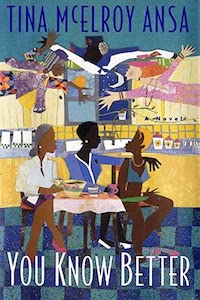 Tina McElroy Ansa, You Know Better
Three generations of Pines women go their own way during the weekend of the 1996 Spring Peach Blossom Festival in Mulberry, Georgia. LaShawndra Pines, 18, a self-described "hoochie mama," has messed up, again. Her relatives try to set her straight in this timeless and poignant tale of striving Black women working to usher a younger one into adulthood. "You know better" is a constant refrain from the Pines elders, but Ansa asks: how could young people "know better," if the older folks have floundered in their efforts to light the way?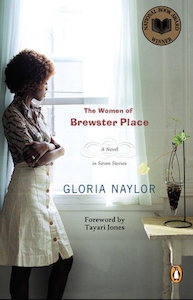 Gloria Naylor, The Women of Brewster Place
A doting single mother, her childhood friend, a lesbian couple, a young Black revolutionary, and a dour busybody are among the women who reside in a tenement on Brewster Place, a dead-end, walled-off street that's reflective of the women's lives. The street was "especially fond of its colored daughters as they milled like determined spirits among its decay, trying to make it a home." Naylor's spellbinding storytelling brings the women and the roads they traveled to this mean street, alive.
__________________________________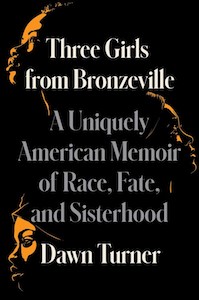 Three Girls from Bronzeville: A Uniquely American Memoir of Race, Fate, and Sisterhood is available from Simon & Schuster. Copyright © 2021 by Dawn Turner.
---