Loose Lips and Sunken Ships: How Family Secrets Can Protect or Destroy
Patricia Dunn on Books That Feature Dysfunctional Families
I grew up in a loud family.
When college friends came to visit, they'd ask, "Why is everyone shouting?"
"That's the way they talk," I would reply.
They, I'd say, as if leaving home for college had put me outside of the chaos and family drama. I'd take my seat at the dinner table and before the plates of antipasto were served, I was shouting like I had never left.
My family spilled everything onto the table. Nothing was too inappropriate, from discussing menstruation to a relative's tentative sobriety. We had our many secrets, hidden in the napkins we crumpled in our fists.
In my novel Last Stop on the 6, every family member keeps a secret. Angela runs away from her home, an Italian-American enclave of the Bronx. She guards a secret that would cause her parents to disown her.
When Angela returns home to make things right with her brother Jimmy—the only one who shares her secret—she learns he's disappeared. Angela's family conspires to hide the truth about Jimmy's disappearance, which includes her overbearing mother, her caretaking stepfather, her recovering alcoholic father, and her best friend, a former heroin addict. This leads to a comical yet at times heartbreaking story of a dysfunctional family.
In any narrative where there are family secrets, drama is sure to follow.
The following books kept me hooked because of the family secrets revealed, if not always resolved.
*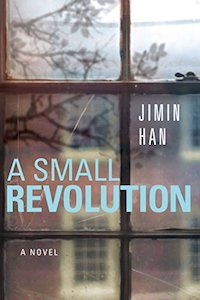 Jimin Han, A Small Revolution
This beautifully written novel centers on Yoona Lee, a young Korean American woman, who in the summer of 1985 goes on a student tour of South Korea, during the country's pro-democracy movement. It's on this pre-college tour that she meets Jaesung and Lloyd, two young men who will change the course of her life forever.
Yoona, who grew up in a family with an abusive father, makes a series of choices that lead to her and her college classmates being held hostage by Lloyd at gunpoint. Readers discover how Lloyd's personal history led to his decision to kill. Although we may not condone his actions, we understand the psychology behind his motives.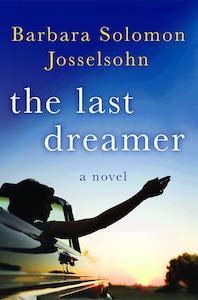 Barbara Solomon Josselsohn, The Last Dreamer
In this charming whirlwind novel, Iliana decides to return to her previous career as a journalist after years of being a stay-at-home mom. She isn't welcomed back with open arms, and she hits the proverbial rock bottom. After the kids and husband go to bed, she turns on the TV to a rerun of a show that kept her company and gave her joy during her rocky adolescence. Iliana tracks down the show's former star, her first crush. When he wrongly assumes she's a journalist for the New York Times, she doesn't correct him. The secrets that eventually jeopardize her marriage, and the fabric of her family, begin to unravel.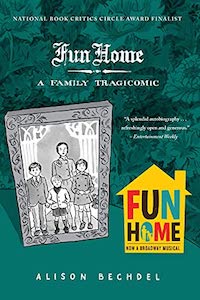 Alison Bechdel, Fun Home: A Family Tragicomic
This graphic memoir is set in a family-owned funeral home, which Bechdel and her brother named the "fun" home. At the heart of the narrative is her relationship with her father, a closeted gay man. Bechdel does not learn the truth about her father until she's in college. In this memoir, she grapples with the possibility that coming out to her father may have contributed to his death by suicide. Fun Home shows how family secrets, even when intended to protect, can destroy a family and the holder of the secrets.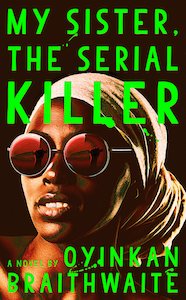 Oyinkan Braithwaite, My Sister, the Serial Killer
In this disturbingly funny thriller, Korede attempts to cover up her sister Ayoola's habit of killing her boyfriends. This goes awry when Korede falls in love with one of the boyfriends. Most compelling is the extent to which one sister will go to protect the other. Korede will keep Ayoola's secrets, clean up her messes, and justify her actions, right or wrong. You don't cry over spilled blood, you bleach it out.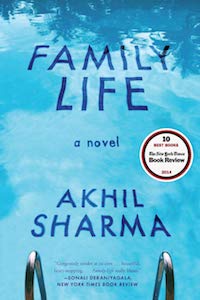 Akhil Sharma, Family Life
This novel centers on the heartbreaking struggles that a family experiences after Birju, the eldest son, is in an accident that leaves him brain-damaged and completely dependent on his family. This event emotionally paralyzes the entire family.
In order to cope with this new reality, the father turns to alcohol. The mother and Ajay, the younger son, try to hide this secret from the community. The stress of keeping up appearances almost breaks them. Unknown to the family, most of the members of the community are aware of the father's substance abuse. The father ultimately decides to go public with his addiction and get help, which allows the family to heal.
__________________________________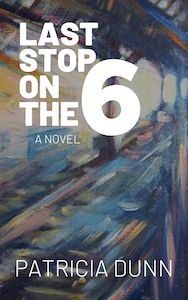 Last Stop on the 6 is available from Bordighera Press. Copyright © 2021 by Patricia Dunn.
---