Lit Hub's Most Anticipated Books of 2019, Part 2
What We're Looking Forward to, July through December
Well, we've done it. For better or worse, we've made it halfway through 2019. So now that you've read all of the books we anticipated in the first half of the year (right?), it's time for a new list to power us all through until December, a month in which full-on hibernation becomes an acceptable life choice. Until then, you can look forward to books from big names (Colson Whitehead, Téa Obreht, Margaret Atwood, Salman Rushdie, Stephen King, Lydia Davis, Ta-Nehisi Coates), buzzy debuts (Jia Tolentino, Kimberly King Parsons, Ruchika Tomar), and everything in between.
*
JULY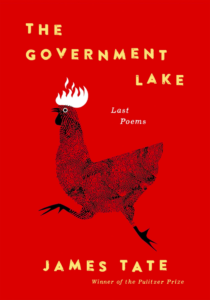 James Tate, The Government Lake
Ecco, July 2
I love James Tate's poetry, which has a way of distracting you with humor so you don't notice until too late that it has totally gutted you (read the poem "Distance From Loved Ones" if you don't know what I mean. Or if you do know what I mean—it's a perfect poem). Tate died in 2015, and this is his last collection. I expect to read it and proceed to press it on everyone I know.
–Jessie Gaynor, Social Media Editor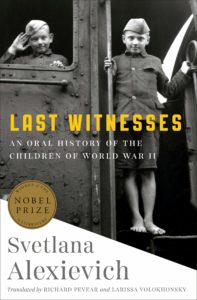 Svetlana Alexievich, Last Witnesses: An Oral History of the Children of World War II
Random House, July 2
If God existed, or had an ear, she might listen the way Svetlana Alexievich does to the stories of her fellow ex-Soviets. This latest book from the Belarusian Nobel Laureate builds a cathedral from the tales of children. During World War II they were orphaned, uprooted, sold into labor, forced to work, and yet still, amidst it all, remained children. Their stories have a hallucinatory clarity, like visions or nightmares—except they are made simply from the stuff of life. Would that we could live long enough to absorb what their stories tell us.
–John Freeman, Executive Editor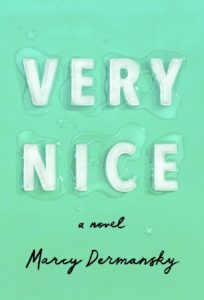 Marcy Dermansky, Very Nice
Knopf, July 2
Based on the descriptions I've read of this novel—a sexy summer read that's also very funny and which takes place in "the rarefied circles of Manhattan investment banking, the achingly self-serious MFA programs of the Midwest, and the private bedrooms of Connecticut" it may have been written specifically to appeal to me. Or maybe I just like things that a lot of other people also like? Either way, I will be reading Very Nice this summer, hopefully outside.
–Jessie Gaynor, Social Media Editor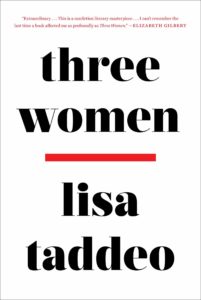 Lisa Taddeo, Three Women
Simon & Schuster, July 9
Over eight years, Lisa Taddeo interviewed three women from different parts of the country about desire, sex, marriage. As narrative nonfiction, it's a page-turner, but as a look at the state of erotic America, and American women, it also feels timely and new.
–Emily Firetog, Deputy Editor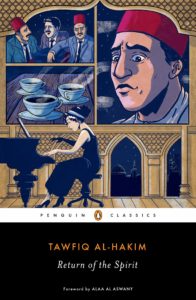 Tawfiq al-Hakim, tr. William Maynard Hutchins, Return of the Spirit
Penguin Classics, July 9
When Naguib Mahfouz won the Nobel Prize, the great writer's reaction was: "If Tawfiq al-Hakim were alive, he would have won it." Although Mahfouz is read still the world over today, al-Hakim has been forgotten. Known primarily for his dramas, he was also a novelist, and it's exciting to see Return of the Spirit, his 1933 masterpiece, finally ennobled with a Penguin classic spine. This trailblazing Egyptian novel about the days leading up to the 1919 revolution has a vibrancy and immediacy which makes it feel like it was written in 2019, not about events of a century ago. Mahfouz once put his finger on why. "Return of the Spirit I believe marked the true birth of the Arabic novel," he said in an interview. "It was written using what were then cutting-edge narrative devices. Its predecessors, on the other hand, had turned toward the Western novels of the nineteenth century for inspiration. Return of the Spirit, in that context, was a bombshell." Using a free-indirect style and cinematic cross-cutting, Return of the Spirit tells the tale of a patriotic young Egyptian and the crisis of faith he undergoes as the state around him implodes. In a terrific introduction, Alaa Al Aswany describes the book's effect on Egyptian letters and politics, tracing its impact to the 1952 revolution which ended the British occupation of Egypt and led to the start of the Nasser Era. In a year when one of the most exciting publications is of a seventy-year-old 1000-page novel translated from the Russia (Vassily Grossman's Stalingrad), this is should be equally of note.
–John Freeman, Executive Editor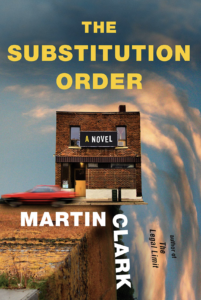 Martin Clark, The Substitution Order
Knopf, July 9
Clark, a retired judge-turned-author, has been injecting new life into the legal drama in recent years. Now he's back with another engaging, subversive story, this time about a Virginia attorney who finds himself disbarred and down-on-his-luck. Clark spins an intricate crime story around his protagonist, one that will draw readers in deeper and deeper, but the atmospherics and surprising relationships are what really drive the story.
–Dwyer Murphy, CrimeReads Managing Editor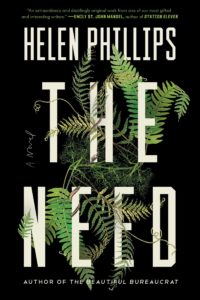 Helen Phillips, The Need
Simon & Schuster, July 9
Helen Phillips is one of our most inventive and exciting contemporary writers; I will read pretty much anything she writes. In this case, it's a surrealist psychological thriller about a paleobotanist who, when a masked intruder enters her home while she's alone with her two young children, spirals into a strange existential journey. Horror stories about motherhood are so hot right now.
–Emily Temple, Senior Editor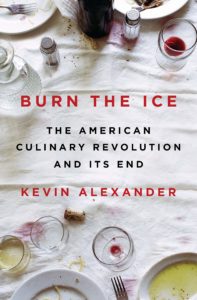 Kevin Alexander, Burn the Ice
Penguin Press, July 9
If you were an early naughties reader of Chowhound and Serious Eats, can remember Williamsburg when it wasn't too young for you, and still recall when "vegetarian restaurant" meant "Angelica's Kitchen," then you'll share the same kind of thrill I had reading Kevin Alexander's exploration of the rise (and fall) of American food culture. Alexander posits that American cuisine has had its heyday, and his mini-biographies of dozens of chefs, mixologists, food-celebrities, and restaurant owners is one of the most informative, insider-y, fun reads I've had in a while. Even if you haven't been to a cool restaurant in ten years because, you know, kids and money and not standing on line for things, it's the kind of book where even inside-baseball feels accessible.
–Emily Firetog, Deputy Editor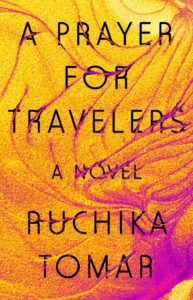 Ruchika Tomar, A Prayer for Travelers
Riverhead, July 9
This hybrid missing-person-mystery/coming-of-age novel from California writer Tomar—a former McDowell Colony, Center for Fiction, and Stegner fellow—is sure to go down as one of the outstanding debuts of 2019. The story of an unmoored young woman who sets off on a dangerous quest across the California/Nevada desert in search of her missing friend, A Prayer for Travelers is a structurally audacious, suspenseful, and deeply-felt story of female trauma and friendship.
–Dan Sheehan, Book Marks Editor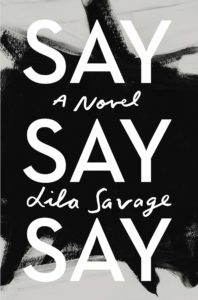 Lila Savage, Say Say Say
Knopf, July 9
I may be an easy sell, but it doesn't take much more than Ottessa Moshfegh recommending a book (and calling it "subversive"—I mean, what a term, coming from her!) to make me want to read it. This debut is about a woman named Ella who works as a caregiver for a woman with a brain injury, and the way the year she spends with her and her husband challenges everything she thought she knew.
–Emily Temple, Senior Editor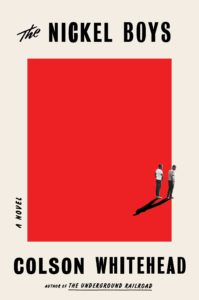 Colson Whitehead, The Nickel Boys
Doubleday, July 16
Colson Whitehead's The Underground Railroad is, to my mind, one of the finest novels of this still-young century, and wild horses couldn't keep me from his follow-up. The story of two boys sentenced to serve time in a hellish reform school in Jim Crow Florida, The Nickel Boys promises to be another haunting, insightful, and propulsive work of historical fiction from one of America's greatest living novelists.
–Dan Sheehan, Book Marks Editor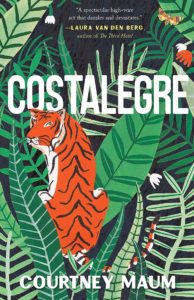 Courtney Maum, Costalegre
Tin House, July 16
Maum's latest novel is told through the perspective—in vignettes, unsent letters, sketches, and dashed-off thoughts—of a teenage girl toted off to Mexico in the late 1930s to live with her art-collector/socialite mother and her cadre of surrealists . . . so basically my dream. Can't wait to read this one.
–Emily Temple, Senior Editor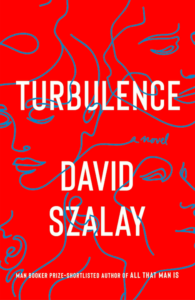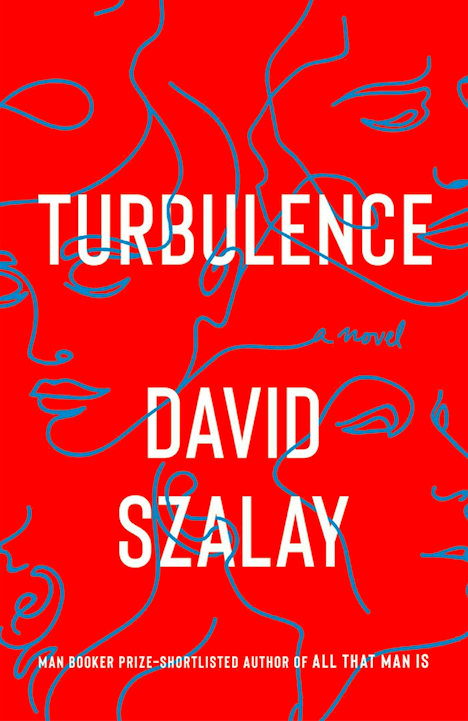 David Szalay, Turbulence
Scribner, July 16
Hopping from time zone to time zone, Booker finalist Szalay's latest is a Canterbury Tales for our modern era. If the feel of Chaucer's great book was raucous, bardic, and earthy, Turbulence is an assembly of missed connections, loneliness and abrupt encounters. Each tale introduces us to one person and says goodbye to another, lending this brisk circuit of the globe—from a gardener in Doha to a woman who has taken a pilot to bed in Sao Paolo—the odd strobe-lit order of reality.
–John Freeman, Executive Editor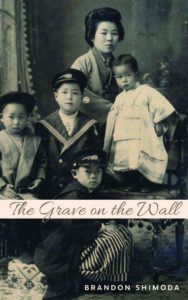 Brandon Shimoda, The Grave on the Wall
City Lights, July 23
In this memoir, Shimoda, an American poet of Japanese descent, tells the story of his family, starting with his grandfather, who was transformed into an "enemy alien" by World War II; and in doing so, tells a universal story of the horrors of war both physical and emotional, and the tensions that linger among people long after the wars are over. "Sometimes a work of art functions as a dream," wrote Myriam Gurba. "At other times, a work of art functions as a conscience. In the tradition of Juan Rulfo's Pedro Páramo, Brandon Shimoda's The Grave on the Wall is both. It is also the type of fragmented reckoning only America could instigate."
–Emily Temple, Senior Editor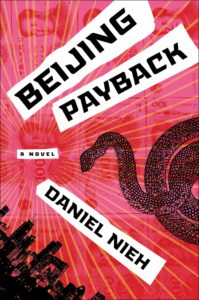 Daniel Nieh, Beijing Payback
Ecco, July 23
This self-assured debut is both a rollicking good adventure and a stirring meditation on the complexities of modern identity. When college basketball player Victor Li's father is found murdered, he teams up with his father's mysterious business associates to investigate (against the advice of his very practical and awesome sister who I wish was real just so we could be friends), and ends up on the trip of a lifetime.
–Molly Odintz, CrimeReads Associate Editor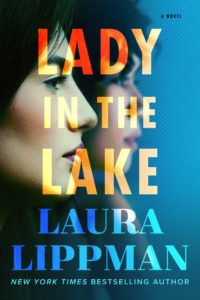 Laura Lippman, Lady in the Lake
William Morrow, July 23
Lippman's latest takes us back to Baltimore to explore the world of journalism in the 1960s, and the lives of two women—Maddie Schwartz, a 37-year-old Jewish woman who, after leaving her husband and son, doggedly pursues a career as a reporter; and Cleo Sherwood, a black waitress whose body was recently found in a city fountain, and about whom little is known. As the overconfident and naive Maddie obsessively investigates the murder, she encounters characters at the margins of society, from a bartender to the first black policewoman. Lippman tells a story both personal and political, painting a vivid picture of a city, its newsroom, and the privilege and tragedy that characterized the time.
–Camille LeBlanc, CrimeReads Editorial Fellow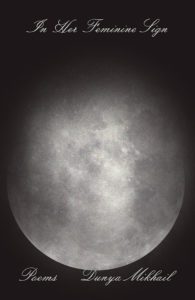 Dunya Mikhail, In Her Feminine Sign
New Directions, July 30
These new poems by Iraqi poet Dunya Mikhail are delicate, beautiful, day-stopping. Mikhail sings of the longing and undoing of exile, mourns the loss of her language, describes its gendering and the re-engineering on her tongue, a poet's most important muscle. The long sequence at the heart of this book is strong, but oddly not the work which haunts or moves the most. The poems "Eva Whose Shadow is a Swan"—a fitting portrait of a woman at 90, still chased by where she isn't, and "Rotation," a poem of exquisite balance—turn in the mind long after the book is closed.
–John Freeman, Executive Editor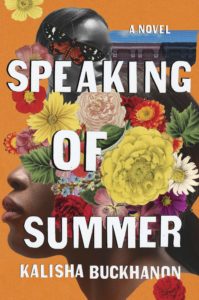 Kalisha Buckhanon, Speaking of Summer
Counterpoint, July 30
In this strong, atmospheric debut from Kalisha Bukhanon, protagonist Autumn is searching for her missing sister, Summer, while living in a guilt-ridden relationship with her sister's ex-boyfriend and contemplating the many missing and murdered women of Harlem. This is social justice noir meets psycho-noir, with an end twist you'll never see coming.
–Molly Odintz, CrimeReads Associate Editor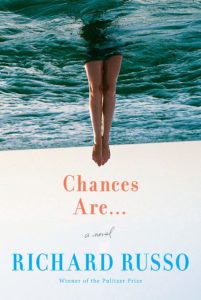 Richard Russo, Chances Are…
(Knopf, July 30)
Richard Russo is often compared to Dickens, to whom he clearly owes a debt, but the ghost hovering over his fabulous new novel, Chances Are . . . feels more like Sam Shepard. Three Vietnam War era classmates get together on Martha's Vineyard for a high school reunion at age 66 to relive the past. At first this feels like familiar territory. Indeed, Tim O'Brien wrote that novel (July, July). But here the expected layers peel away, and mingling among the regrets of that time, the war, the feelings that maybe they've all traveled too far from their working class roots, lies a cold case, and some questions about love that cut to the heart of how these men have spent their hours on earth. Next to Colson Whitehead's new book, there's not a better-paced summer read in 2019.
–John Freeman, Executive Editor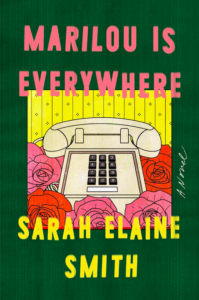 Sarah Elaine Smith, Marilou is Everywhere
Riverhead, July 30
Haven't we all, at some point, sort of wanted to slip into someone else's skin? The story starts with an overlooked 14-year-old girl, more or less abandoned by her mother and left to her own devices. Her deep desire to lead a different life causes her to take advantage of the disappearance of another girl, becoming a replacement of sorts. This eerie exploration of desperation and the complexities of maternal love is sure to be a page-turner.
–Katie Yee, Book Marks Assistant Editor
*
AUGUST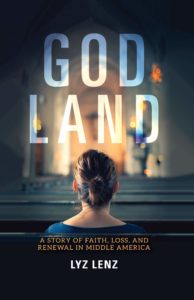 Lyz Lenz, God Land
Indiana University Press, August 1
After the 2016 election, journalist Lenz found herself uprooted—she could no longer tolerate being married to a Trump supporter, nor attending a church that ignored (and therefore tacitly accepted) the white supremacy he encouraged. In this slim but powerful book, she travels through the churches of the American midwest, looking for answers about the state of faith in this country, and about the state of her own faith, in such changed circumstances.
–Emily Temple, Senior Editor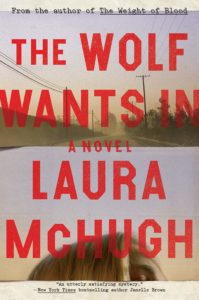 Laura McHugh, The Wolf Wants In
Spiegel & Grau, August 6
Laura McHugh's foray into the southern gothic is also a journey into the depths of rural Kansas, a hotbed of opioids and crime, in which a woman investigates the suspicious and untimely death of her brother. Meanwhile, an 18-year-old dreams of leaving Kansas and escaping the crimes of her family. This atmospheric thriller finds the two women grappling with the weight of family history, loyalty, and justice, and is sure to grip anyone looking for a finely drawn, character-driven mystery that delves into the realities of rural America.
–Dwyer Murphy, CrimeReads Managing Editor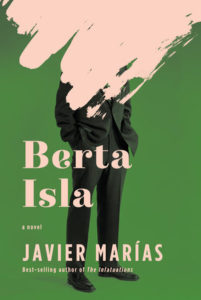 Javier Marías, Berta Isla
Knopf, August 6
Marías, who's long had a reputation as your favorite author's favorite author, has lately earned himself a growing readership in the States, and Berta Isla is certainly likely to help the cause. At first blush, Berta Isla appears to be a spy thriller in the style of John le Carré, as a young couple in Madrid is caught up in the world of espionage and divided loyalties. Soon, however, Marías' trademark webs begin to spread, and the novel becomes an interrogation of language, relationships, and the modern condition.
–Dwyer Murphy, CrimeReads Managing Editor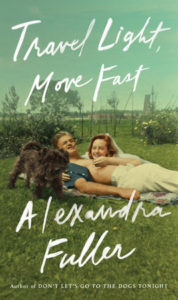 Alexandra Fuller, Travel Light, Move Fast
Penguin Press, August 6
At her father's bedside during his final days in Budapest, Alexandra Fuller unfolds the complex history that brought him from Britain to fight in the Rhodesian Bush War before setting in Zambia as a banana farmer. This family lore takes shape as a memoir that celebrates his life of spontaneity while coping with the grief of loss and the questions of what to do with her father's story in the wake of his death.
–Corinne Segal, Senior Editor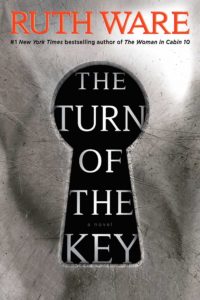 Ruth Ware, The Turn of the Key
Gallery/Scout Press, August 6
Another book about nannies? But wait, this one's from Ruth Ware, whose mastery of the traditional mystery merged with the twisty psychological thriller never fails to impress! While Ware is known for her sudden reversals, I promise you that you'll never see the end of this one coming. Which means everyone needs to read it so we can talk about that ending.
–Molly Odintz, CrimeReads Associate Editor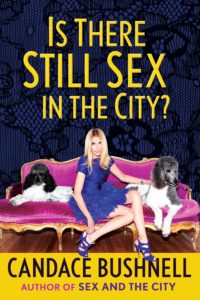 Candace Bushnell, Is There Still Sex in the City?
Grove Press, August 6
She's back at it! The iconic social commentator Candace Bushnell returns (twenty years after Sex and the City!) to answer all of your questions about dating after 50. (Like, what is it like to be on Tinder after divorce? And what exactly is the "Mona Lisa Treatment"?) If you loved the original cult classic, you won't want to miss this funny, sometimes sad, always honest exploration of dating in New York.
–Katie Yee, Book Marks Assistant Editor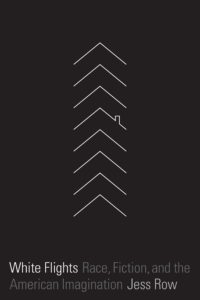 Jess Row, White Flights
(Graywolf Press, August 6)
Honestly, it's pretty rare that I can't wait to get my hands on a book of literary and cultural criticism, but White Flights is really calling out to me. It seems like it might come closer to answering the questions around race that were tip-toed around in college writing workshops. Good! An examination of gentrification in fiction, Jess Row's book promises to dive into the works of Don DeLillo, James Baldwin, and everyone in between to look at the way writers approach race and take up space on the page.
–Katie Yee, Book Marks Assistant Editor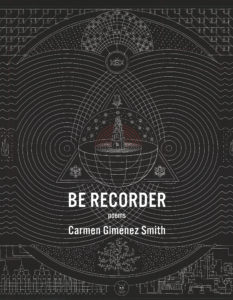 Carmen Giménez Smith, Be Recorder
Graywolf, August 6
In simultaneously dreamy and lucid poems about nationality, identity, and the self, Carmen Giménez Smith's new collection calls readers to arms against complacency. Be Recorder highlights the precariousness of identity and the structures that must be torn down to imagine the possibility of a new, better world.
–Kevin Chau, Editorial Fellow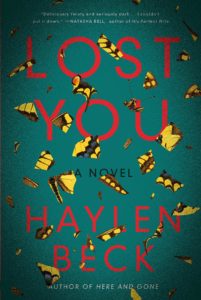 Haylen Beck, Lost You
Crown, August 6
In the second standalone from Haylen Beck, the pseudonym of Irish crime writer Stuart Neville, two women engage in a drawn-out and increasingly vicious battle over the child each claims to be her own. Lost You builds on the question "What would you do to have a child?" and asks, "What wouldn't you do to keep your child?"
–Molly Odintz, CrimeReads Associate Editor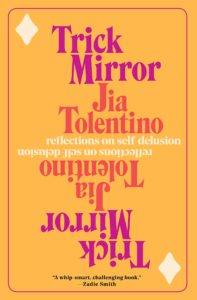 Jia Tolentino, Trick Mirror: Reflections on Self-Delusion
Random House, August 6
Whether she's penning incisive pieces about sexual assault and the #MeToo movement, critiquing contemporary fiction and film, or considering the authoritarian soul of Thomas the Tank Engine, New Yorker staff writer Jia Tolentino is physically incapable of writing an uninteresting essay. A razor-sharp literary critic, dazzling essayist, and shrewd observer of millennial cultural movements, Tolentino's nonfiction writing is truly mesmeric. Trick Mirror, her hotly-anticipated debut essay collection, demonstrates why she has been hailed by many as this generation's Joan Didion.
–Dan Sheehan, Book Marks Editor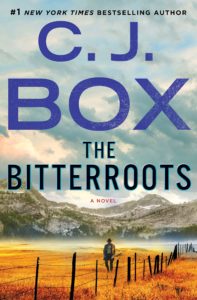 C. J. Box, The Bitterroots
Minotaur, August 13
C. J. Box is back with a Rocky Mountain mystery, this one starring former police chief Cassie Dewell, who was previously featured in a series known as The Highway Quartet. Cassie has recently opened a private investigation firm, and just when she thinks all is underway and she's freed herself from having to report to higher-ups, she gets a call from an old friend who wants her to investigate a wrongful accusation involving a powerful Montana family. Box's new heart-pounding thriller is sure to be as expansive as the Montana sky.
–Molly Odintz, CrimeReads Associate Editor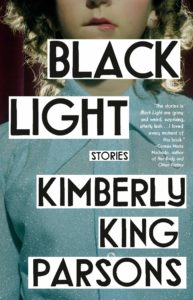 Kimberly King Parsons, Black Light
Vintage, August 13
I've been hearing a lot of good things about this debut short story collection—people just keep mentioning it, which means that it might secretly be the best thing coming out this season. But even if all I had heard was T Kira Madden describing it as being "as much a love letter to language as it is to the natural world, the darkened corners of desire, and the absurdities of girlhood. Gutsy, loud, and so very Texas," I think it still would have made my to-read-immediately pile.
–Emily Temple, Senior Editor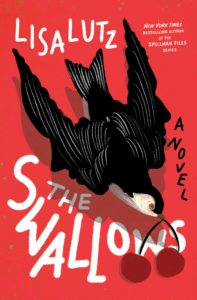 Lisa Lutz, The Swallows
Ballantine, August 13
From the impossible-to-predict Lisa Lutz, who, after years of writing her Spellman Files series, reinvented her crime fiction career with the 2016 standalone The Passenger, comes a new tale of creative writing and dark happenings. When a writing instructor takes up a new position at a seemingly perfect school, she quickly discovers both students and faculty have something to hide—and whatever that something is, it's happening in the darkroom.
–Molly Odintz, CrimeReads Associate Editor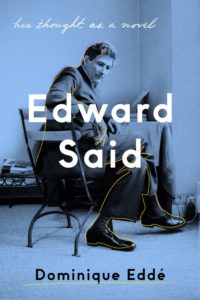 Dominique Eddé, tr. Trista Selous and Ros Schwartz, Edward Said: His Thoughts as a Novel
Verso, August 13
The Lebanese novelist Dominique Eddé was friends with the cultural critic Edward Said from the late 1970s until his death in 2003, and still yearns to talk, argue and debate with him. This unusual biography draws together a portrait of Said's intellectual development, the impetus for some of his greatest books, and threads it through with recollections from the author and people who knew Said. Of all that's been written on Said, this book will make you feel like you've sat down with him, heard his mind at work, and listened to him engage with the friends he cherished.
–John Freeman, Executive Editor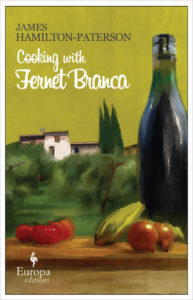 James Hamilton-Paterson, Cooking with Fernet Branca
Europa, August 13
This is a reissue of a book first published in 2004, but I have never read it and technically it's a New Book so it's not cheating. It's a will-they?-yes-they-will-but-when story of two foreigners in neighboring Tuscan homes, and Dwight Garner called it "a sex romp with recipes." I mean, come on. I'm not made of Tuscan stone.
–Jessie Gaynor, Social Media Editor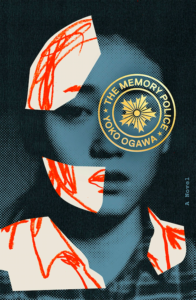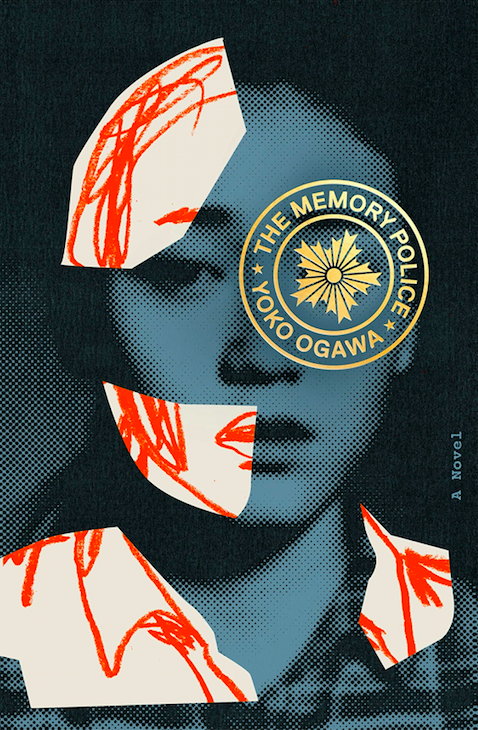 Yoko Ogawa, tr. Stephen Snyder, The Memory Police
Pantheon, August 13
I should admit that I've loved Yoko Ogawa since I first encountered her writing as an undergraduate at Middlebury College, in Stephen Snyder's Japanese literature class. (He also introduced me to "the other Murakami"—Ryu—whose work I seriously suggest you investigate.) In this fabulist novel, set on an unnamed island, small items begin disappearing—from the world and from the minds of the people, a process controlled by the eponymous Memory Police, who raid homes to round up anything that they feel should be forgotten.
–Emily Temple, Senior Editor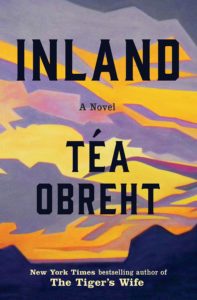 Téa Obreht, Inland
Random House, August 13
Praise whomever it is that you praise, because Téa Obreht is back in your life. Her follow-up to 2011's The Tiger's Wife is just as mythic and immersive and brilliant as her debut, but in entirely different ways. In Inland, she tells two stories: one of Nora, a tough frontierswoman in the Arizona Territory in 1893, whose husband has disappeared and who is running out of water; and one of Lurie, on the run from his past with the help of some camels (and some cameleers). A truly dazzling sophomore effort.
–Emily Temple, Senior Editor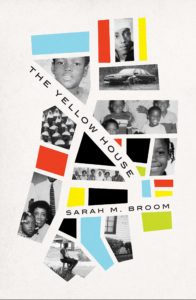 Sarah M. Broom, The Yellow House
Grove Press, August 13
The nonfiction book of 2019 is Sarah Broom's gorgeous memoir, which revolves around a family home lost in Katrina. Mapping what was lost, Broom traces several generations of her family line, drawing in closely on her mother, who struggled to keep the yellow house after Broom's father died, and she and her many siblings began to scatter. Other tributaries take us into fascinating parts New Orleans history, riffs on how a city mulches itself, the ways New Orleans changes you, and was changed. Ultimately this book is an attempt to reconstruct all the ways history lived in that yellow house. In that sense, Broom's love and sorrow and lightly-worn research have birthed the most beautiful monument of the 21st century south—a decent, living history all can enter.
–John Freeman, Executive Editor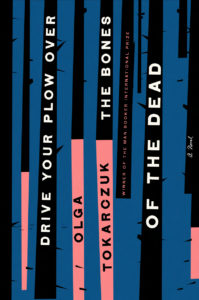 Olga Tokarczuk, tr. Antonia Lloyd-Jones, Drive Your Plow Over the Bones of the Dead
(Riverhead, August 13)
An elderly vegetarian seeks to discover who is murdering the windbags who run a small Polish town. While not as wide-sweeping a novel as Tokarczuk's remarkable Man Booker International winning Flights, it's a dark and fun mystery, a feminist comedy, a primer on existentialism, and a weirdly perfect summer read.
–Emily Firetog, Deputy Editor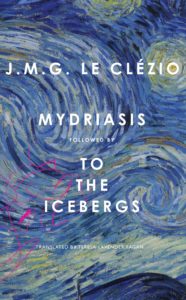 J. M. G. Le Clézio, tr. Teresa Lavender Fagan, Mydriasis: Followed by To the Icebergs
Seagull Books, August 15
The Belgian-born poet and artist Henri Michaux is best known for his wonderfully frank Miserable Miracle, in which he describes taking mescaline for the first time as a lifelong teetotaler. His wife had died in a fire after setting her nightgown alight, and Michaux didn't know what else to do to alleviate his grief. What emerged from this experiment was part comedy, part psychedelic masterpiece. Michaux was much more than a late-life convert to hallucinogens, though. He traveled vastly in the era before jets made a hop to China an easy thing. He wrote a book on Ecuador and worked for a time as a merchant seaman. His art criticism is voluminous and strange. The Guggenheim and the Museum of Modern Art in Paris both held major shows of his artwork. Mostly, though, it's the strange planetary white noise transmitted by his poetry which will last. In this book, written in the 1970s and finally translated into English, 2008 Nobel laureate J. M. G. Le Clézio—a traveler and seeker himself—takes his own journey into Michaux's stark, dream-like inner world, especially through the hypnotic poem "Iniji." The book is a personal voyage, a glimpse, and a testament to work which refuses to be reduced to capsule summary. "The poem came from afar," Le Clezio says, "calmly, with his gestures, with his life, to find you."
–John Freeman, Executive Editor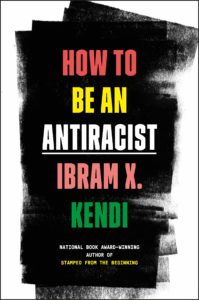 Ibram X. Kendi, How to Be an Antiracist
One World, August 20
Kendi's first book since the National Book Award-winning Stamped from the Beginning is a stirring memoir-turned-polemic about the ways we inherit and deploy diminishing ideas of race. Drawing from his childhood in Queens and early days in the academy, Kendi describes a journey that illuminates, implicates and ultimately provides a sturdy new framework for how to respect difference without enshrining dehumanizing notions about others in its scaffolding.
–John Freeman, Executive Editor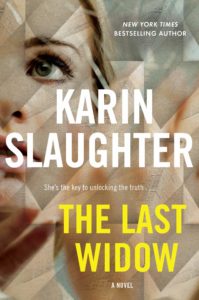 Karin Slaughter, The Last Widow
William Morrow, August 20
Karin Slaughter isn't just the best-named thriller writer around—she's one of the best writers, period. In Slaughter's latest, she brings back fan favorites Will Trent and Sara Linton as they come up against a mysterious organization with plans to cover the earth with a deadly pandemic.
–Molly Odintz, CrimeReads Associate Editor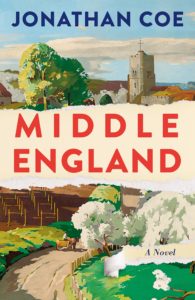 Jonathan Coe, Middle England
Knopf, August 20
The characters of The Rotter's Club and The Closed Circle are back in this Brexit-era novel by one of the England's finest social observers. From the 1970s and the rise of punk and the decimation of IRA bombs to the surge of neoliberal greed of the 1990s to the contemporary chaos and crisis in national identity, no one has strung a line through the past fifty years of British history like Coe.
–John Freeman, Executive Editor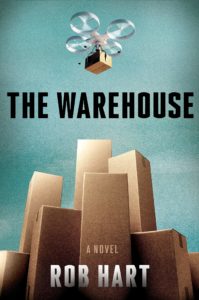 Rob Hart, The Warehouse
Crown, August 20
Fresh off the heels of his Ash McKenna series, Hart is expanding his oeuvre (and our minds) with his new standalone, a corporate espionage thriller set in the near-future, but with strong overtones of the present. When a regular schlub starts work at a giant corporation's live/work complex and encounters an undercover agent engaged in high-stakes corporate espionage, they begin to uncover the company's darkest secrets.
–Molly Odintz, CrimeReads Associate Editor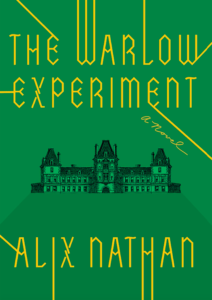 Alix Nathan, The Warlow Experiment
Doubleday, August 20
What's better fodder for a psychological mystery than an enlightenment experiment gone horribly awry? Inspired by an era that brought us horrific experimentation in the name of progress, Alix Nathan has written a delicious historical thriller set in the remote Welsh Marches and featuring a mad scientist determined to explore the effects of long-term isolation, and his half-literate, and semi-willing, subject of study, who has agreed to be imprisoned for seven years with no human contact. With the release of The Wolf and the Watchman back in March, we're happy to see that this is the year of enlightenment horrors, and nothing's more noir than examining the suffering caused by so-called "progress."
–Molly Odintz, CrimeReads Associate Editor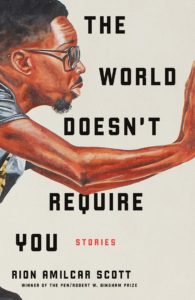 Rion Amilcar Scott, The World Doesn't Require You
Liveright, August 20
Welcome to Cross River. It's a town that doesn't really exist, but if you follow Rion Amilcar Scott into it, you will find God's last son, a suspiciously obedient robot, a mysterious game with disastrous results, and more. The World Doesn't Require You swallows our world and spits it back out in stories that are sometimes surreal, sometimes satirical, and sometimes science-fiction. There's a little something for everyone in this collection, the result of Rion Amilcar Scott's agile mind and hyper-observant eye.
–Katie Yee, Book Marks Assistant Editor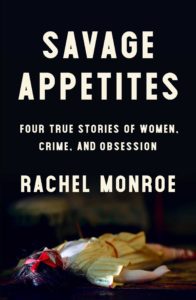 Rachel Monroe, Savage Appetites
Scribner, August 20
Rachel Monroe's searching essay collection asks all the right questions, and even better, doesn't attempt to answer them (or at least, not completely). Why do women love true crime, the introduction asks, and posits several likely theories; each following essay takes us into the idiosyncratic existence of a woman and her obsessions, from Francis Glessner's tiny crime scenes and love of forensic science, to Lorri Davis' decades-long quest to free a wrongfully convicted man who later became her husband. Unsettling, brilliant, and impossible to put down!
–Molly Odintz, CrimeReads Associate Editor
Rachel Cusk, Coventry: Essays
FSG, August 20
Rachel Cusk, the literary mastermind behind the Outline trilogy, offers her sharp observational skills and deep insight into some of the most urgent social, cultural, and artistic questions of today. Tackling issues from the politics of politeness and perception at the airport to the journey of self-discovery in Eat, Pray, Love, the essays in Coventry take difficult questions and complicate them even further.
–Kevin Chau, Editorial Fellow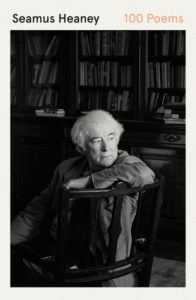 Seamus Heaney, 100 Poems
FSG, August 20
Most great poets leave behind a fistful of classic poems. Heaney's oeuvre is so vast and varied there's an even hundred, from the sad realism of "Wedding" to "Clearances," his poignant poem about potato peeling with his mother, to "Digging," the credo of any seeker with a pen and a history to uncover. They're all collected here in on handy handsome volume, the new best selection of his work yet.
–John Freeman, Executive Editor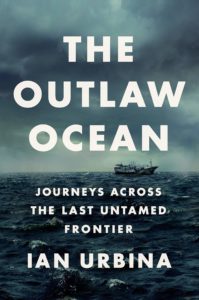 Ian Urbina, The Outlaw Ocean: Journeys Across the Last Untamed Frontier
Knopf, August 21
Pulitzer Prize-winning investigative reporter Ian Urbina spent five years roaming the high seas in an effort to document life on the last great lawless place on Earth. From poachers, pirates, and profiteers to hardcore environmentalists, Urbina encountered all manner of outlaw as he took stock of the ongoing exploitation of 70 percent of the planet, reminding us that some frontiers should never be tamed.
–Jonny Diamond, Editor in Chief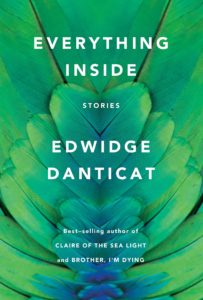 Edwidge Danticat, Everything Inside
(Knopf, August 27)
From the critically acclaimed author of Krik? Krak! and Brother, I'm Dying comes this new collection of eight stories that explore, all at once, the full scope of human experience—birth and death, bonding and separation, change and stasis, and the tragedies of love. Vast, moving, and intimate, Everything Inside tackles head on the complexity and impossibility of feeling.
–Kevin Chau, Editorial Fellow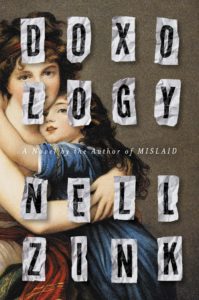 Nell Zink, Doxology
Ecco, August 27
I love the sneaky screwball aspect of Nell Zink's novels—Mislaid is one of my favorite books in recent years. Doxology, which followed a trio of friends/would-be punk-rock musicians beginning on the Lower East Side in the 90s, promises the same strange (but not "quirky") characters Zink excels at writing. It tells two coming-of-age stories, one pre-9/11 and one post. There's only one thing better than a coming-of-age story, and that's two in the same book. [Ed. note: this is false; obviously the only thing better than a coming-of-age story is bread.]
–Jessie Gaynor, Social Media Editor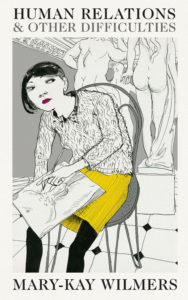 Mary-Kay Wilmers, Human Relations & Other Difficulties
FSG, August 27
Mary-Kay Wilmers' book of essays—a compilation of reviews she wrote for the London Review of Books and other publications, with a spattering of more personal fare—came out in the UK last year from Profile Books. Wilmers is the mighty, quiet engine who has been editing the LRB for nearly three decades. In doing so, as Andrew O'Hagan argues, she's quite possibly "done more for the British essay than anyone in the last 150 years." I would believe it. Though the LRB has been criticized in the past for privileging male voices over those of women (statistically, at least), Human Relations & Other Difficulties is partly about the ways certain women writers have lived in relation to the often unbearable men around them. A book for the times indeed.
–Aaron Robertson, Assistant Editor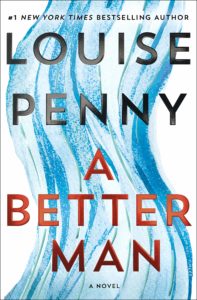 Louise Penny, A Better Man
Minotaur Books, August 27
From the Canadian queen of crime fiction comes another impeccably plotted character-driven mystery, as Inspector Gamache gets to the physical and emotional truth behind the murder of a local woman, and must decide if he's willing to go to extra lengths to secure punishment for a heinous crime. Any Louise Penny is a treat, but as the fifteenth installment of the series, A Better Man is sure to be one of the best yet.
–Molly Odintz, CrimeReads Associate Editor
*
SEPTEMBER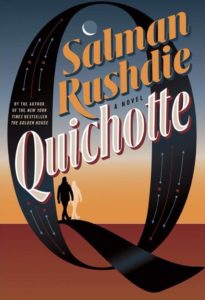 Salman Rushdie, Quichotte
Random House, September 3
Rushdie's latest novel is a literary satire—a picaresque inspired by (and working in homage to) Cervantes' Don Quixote—in which a mediocre thriller writer assumes a gallant identity and sets off across the country with his imaginary son Sancho to win the heart of a TV actress. Hilarious by all accounts.
–Emily Temple, Senior Editor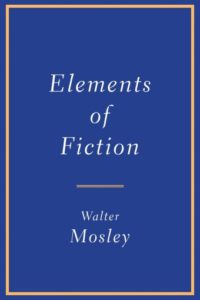 Walter Mosley, Elements of Fiction
Grove Press, September 3
Mosley, an icon of contemporary crime fiction, brings his many insights on craft and storytelling to bear in this instructive and illuminating new guide. Elements of Fiction is clearly the work of an artist who has spent a lifetime thinking about what makes a story powerful, how to tell it, and how to hone and improve your craft.
–Dwyer Murphy, CrimeReads Managing Editor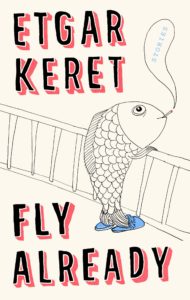 Etgar Keret, tr. Sondra Silverston, Nathan Englander, Jessica Cohen, Miriam Shlesinger, Yardenne Greenspan, Fly Already
Riverhead, September 3
Like Lydia Davis, Etgar Keret has written stories of such singular diminutive style it took the culture a few years to realize: this is not a novelty act. This is the work of a genius, and he can pack more comedy and heartache into a single tale than just about any writer alive. A new book is cause for celebration.
–John Freeman, Executive Editor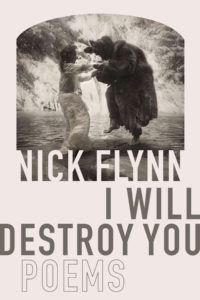 Nick Flynn, I Will Destroy You
Graywolf, September 3
Nick Flynn's poems are gritty and emotional, grim and loving, funny and also about death and addiction and grief. I can't wait to sleep with this volume under my pillow.
–Emily Temple, Senior Editor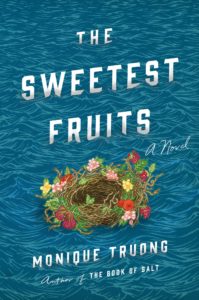 Monique Truong, The Sweetest Fruits
Viking, September 3
From the acclaimed author of The Book of Salt, the diaries of Gertrude Stein's fictional queer Vietnamese-French personal chef, comes another novelization of a famous writer's life. Three of Lafcadio Hearn's lovers narrate The Sweetest Fruits, each from a different country—Greece, the US, and Japan—and each wielding a distinctive voice and talent for storytelling. In The Sweetest Fruits, Monique Truong does what she does best, painting a vivid portrait of privilege, restlessness, and tenacity through the conflicting experiences of characters grappling with their senses of love, family, and home.
–Kevin Chau, Editorial Fellow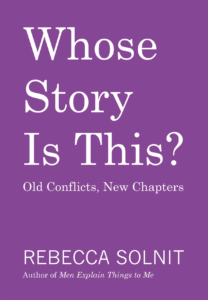 Rebecca Solnit, Whose Story Is This?: Old Conflicts, New Chapters
Haymarket, September 3
In her latest book of essays, some of which appeared in this space, Rebecca Solnit continues to question the terms of public debate, highlighting broken narratives and reinstating context in the culture of no context. As ever, the range of forms Solnit calls upon, let alone her varieties of tone and language, is simply awesome. Also, as in her books A Paradise Built in Hell and Hope in the Dark, she can be surprisingly, comfortingly sanguine in what can seem like times of flagrant corruption, revitalized hatreds, sexism, and climate suicide. There are no dirges here, no tone-poems to the apocalypse: here, she shows, in one essay after another, is how you unpick the tangle unreason has made for us. For a long time, some of us feared that the torch-light of Solnit's voluminous mind would only be recognized in the future. That gap no longer exists, and it has happily closed just when she's at the height of her powers and needed most.
–John Freeman, Executive Editor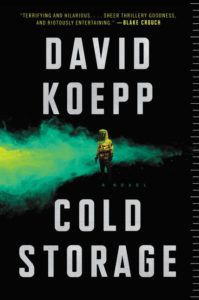 David Koepp, Cold Storage
Ecco, September 3
David Koepp, a screenwriter who wrote the original Mission: Impossible movie as well as, um, Jurassic Park and also Indiana Jones and the Crystal Skull (not his best), sold his debut novel to Ecco in 2018 for "a significant seven figures." Obviously, there's already a movie in the works, and why not? It's a climate-change-tinged disaster thriller in which rising temperatures activate a long-buried fungus poised to destroy humanity—unless our heroes can stop it. I'm already biting my nails.
–Emily Temple, Senior Editor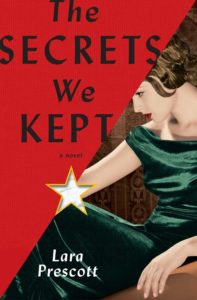 Lara Prescott, The Secrets We Kept
Knopf, September 3
Prescott's debut is an epic of passion, daring, and art. Part spy thriller, part intimate drama, The Secrets We Kept is the story of two women working for the government during tense days in the Cold War, enlisted for an audacious plot: smuggling Pasternak's Dr. Zhivago out of the Soviet Union and into worldwide publication.
–Dwyer Murphy, CrimeReads Managing Editor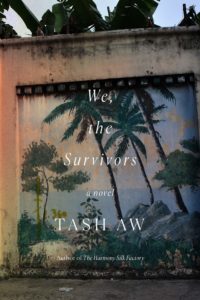 Tash Aw, We, the Survivors
FSG, September 3
In We, the Survivors, a man named Ah Hock recounts his life to a well-off American-educated journalist, from his childhood in a small Malaysian village, to his various jobs in restaurants and fish farms, to the murder of a Bangladeshi immigrant that landed him in prison. Navigating the tumultuous political landscape of Malaysia through the experiences of an impoverished laborer who nevertheless benefits from the combination of racial privilege and sheer luck, Tash Aw has crafted a complex, tense story of power, violence, loss, and hope.
–Kevin Chau, Editorial Fellow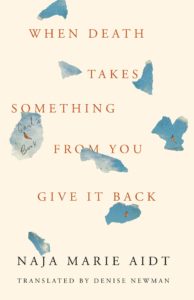 Naja Marie Aidt, tr. Denise Newman, When Death Takes Something from You Give it Back
Coffee House, September 3
This beautiful, exquisitely made memoir is Didion 4.0: a shattering recounting of how the death of Aidt's son in a freak accident knocked the author sideways, compelling a whole-scale reorganization of what she once knew. This is a book about more than shock, grief and mourning, though. Drawing on the work of poets Anne Carson, Inger Chirstensen and others, it's a meditation on time and the way our narration of what happens during life sieves through a slippery gear—our selves—how consciousness is the sound of trying to get it turning again.
–John Freeman, Executive Editor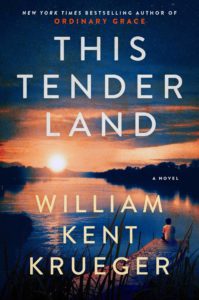 William Kent Kreuger, This Tender Land
Atria, September 3
Krueger's latest novel is more epic adventure than traditional thriller, but the author's many ardent fans will be no less anxious for its fall release, as Krueger takes on a grand and ambitious story about four orphans traveling during the Great Depression after breaking free from the Lincoln School for Native American children. This Tender Land is a moving portrait of a time and place receding from the collective memory, but leaving its mark on the heart of what the nation has become.
–Dwyer Murphy, CrimeReads Managing Editor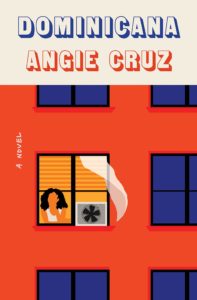 Angie Cruz, Dominicana
Flatiron, September 3
Ana Cancion comes to the US as the wife of Juan Ruiz—but theirs soon becomes an unhappy marriage that leaves her lonely in a city where she knows no one. After her husband leaves, his younger brother shows her a glimpse of what her life could be in New York.
–Corinne Segal, Senior Editor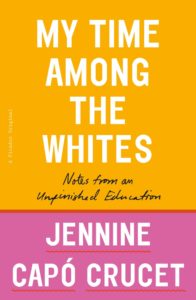 Jennine Capó Crucet, My Time Among the Whites
Picador, September 3
Aside from being smart and fearless when it comes to writing about her experience (or lack thereof) of the so-called American Dream, Jennine Capó Crucet is also… funny. Of course, a sense of humor is a necessary survival mechanism when navigating America's hypocritical self-mythologizing, as you quickly discover that laudatory boot-strap immigrant narratives are generally reserved for the lily white Irish ancestor. Capó Crucet's essays of her Cuban-American experience—as it occurs across the country, from Disney World to Nebraska—assert new narratives of what it means to come to this country, at once hopeful and dispiriting, infuriating and comic.
–Jonny Diamond, Editor in Chief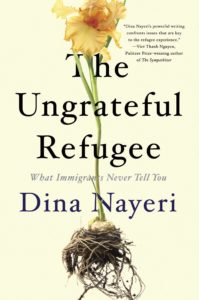 Dina Nayeri, The Ungrateful Refugee
Catapult, September 3
What is it like to be a refugee? Expanding on her fantastic Guardian article, Nayeri describes fleeing Iran as a child and living in an Italian hotel before being granted asylum in America. Weaved together with the stories of more recent asylum seekers Nayeri confronts notions like "the swarm," and, on the other hand, "good" immigrants. An incredibly timely book.
–Emily Firetog, Deputy Editor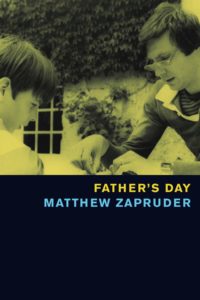 Matthew Zapruder, Father's Day
Copper Canyon, September 3
One of our funniest, most technically virtuous poets enters an intimate, new stage of work in his moving fifth collection. Full on un-celebratory anthems and disquieting odes, this is not just the testament of a man who has entered the permanent stage of life. These poems also read like the record of a poet wrestling with wreckages too big and too circumambient to laugh off.
–John Freeman, Executive Editor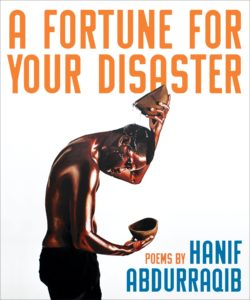 Hanif Abdurraqib, A Fortune for Your Disaster
Tin House, September 3
Poet, essayist, and critic Hanif Abdurraqib's new poetry collection A Fortune for Your Disaster invokes a host of pop cultural iconography, including the ghost of Marvin Gaye, Fall Out Boy, and Nikola Tesla as he appears in The Prestige, using them to understand and enact the tripartite magic trick of coming to terms with loss. Abdurraqib asks "how can Black people write about flowers at a time like this?" and shows us how and why he must, capturing all the beauty, vitality, and brevity of flowers and music and the lives of Black people.
–Kevin Chau, Editorial Fellow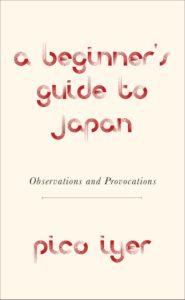 Pico Iyer, A Beginner's Guide to Japan
Knopf, September 5
Pico Iyer isn't one to rest on his laurels. With the release of Autumn Light: Season of Fire and Farewells earlier this year, his next book from Knopf will be his second this year. Iyer is a longtime writer for TIME and a man whose love for Japan is deeply affecting. A Beginner's Guide to Japan is just that: Iyer uses conversations he's had with friends to help him characterize the nation for those who don't know it well, beyond the superficial "kiss and fly" of what we see on the news, in movies and, well, less deftly-written books.
–Aaron Robertson, Assistant Editor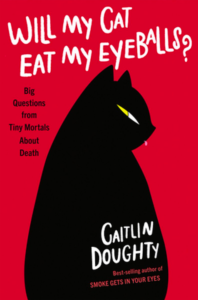 Caitlin Doughty, Will My Cat Eat My Eyeballs
W. W. Norton, September 10
Doughty's From Here to Eternity took her on a trip around the world to discover how other cultures care for the dead. Now, the mortician and funeral director answers real questions from kids about death, dead bodies, and decomposition. "What would happen to an astronaut's body if it were pushed out of a space shuttle?" Kid, I want to know too.
–Emily Firetog, Deputy Editor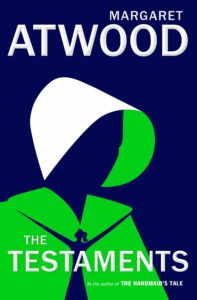 Margaret Atwood, The Testaments
Nan A. Talese, September 10
Does this pick even need an explanation? Margaret Atwood's brilliant dystopian novel, The Handmaid's Tale, has been enchanting readers since 1985. (And Hulu's adaptation has been engrossing audiences since 2017.) Partially inspired by questions posed to the author these past few decades, partially inspired by the current political climate, The Testaments welcomes us back into Atwood's Gilead.
–Katie Yee, Book Marks Assistant Editor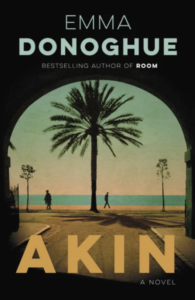 Emma Donoghue, Akin
Little, Brown, September 10
As we know from Room, Emma Donoghue is excellent at writing children (no easy feat). In Akin, the child is slightly older, an 11-year-old in need of a guardian, who he finds in a great uncle about to embark on a trip from New York to his birthplace in France. The two make the journey together, in what sounds like the perfect blend of historical mystery, family saga, and odd-couple travelogue.
–Jessie Gaynor, Social Media Editor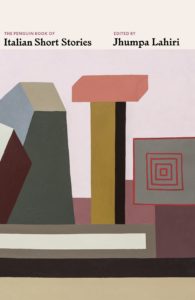 Jhumpa Lahiri, ed., The Penguin Book of Italian Short Stories
Penguin Classics, September 10
What a wonderful thing that 20 years after the publication of her Pulitzer Prize-winning story collection, Interpreter of Maladies, Jhumpa Lahiri crowns her public turn as an Italophile and translator with an edited collection of stories, more than half of them translated into English for the first time, by more than 40 Italian authors, from Elsa Morante to Italo Calvino. It could hardly come at a better time, when Elena Ferrante's novels and the American revival of Natalia Ginzburg are igniting new interest in the literary traditions of the Belpaese.
–Aaron Robertson, Assistant Editor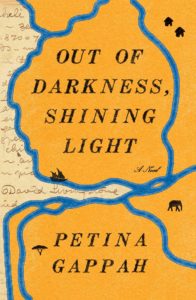 Petina Gappah, Out of Darkness, Shining Light
Scribner, September 10
"This story has been told many times before, but always as the story of the Doctor." In this new novel, from the Zimbabwean author of The Book of Memory, the story will be told as that of the men and women who carried the body of Doctor Livingstone from inner Zambia, where he died of malaria, to the coast, so that it could be returned to England. (As a person who wrote poems about Dr. Livingstone in the third grade, but was told nothing of this side of things, I am avid to read this one.)
–Emily Temple, Senior Editor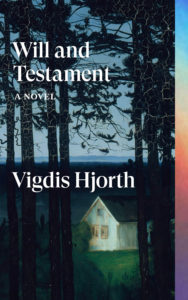 Vigdis Hjorth, tr. Charlotte Barslund, Will and Testament
Verso, September 10
Long described as the Dorothy Parker of Norway, so revered in that country young feminists wear t-shirts there that say, "What Would Vigdis Do?," Vigdis Hjorth has taken a perplexingly long time to be brought into English. The energy and fury of Will and Testament only increases that feeling. This devastating, short novel tells the story of what happens when the inheritance of a family summerhouse includes a terrible Trojan horse: the trauma which was wrought on children there. Houses have played a significant part of Hjorth's work, but here it is haunted, an echo-chamber for an unforgivable past.
–John Freeman, Executive Editor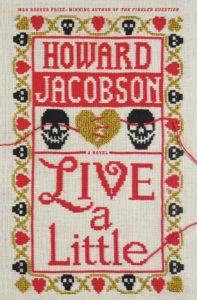 Howard Jacobson, Live a Little
Hogarth, September 10
Howard Jacobson stole my bitter, angry heart with his blackly comic novel J, and each of his works that I've read since has further affirmed that he is one of the great comic geniuses of our time. I can't wait to read his new tale of septuagenarian romance and chuckle, bleakly, at the absurdity of it all . . .
–Molly Odintz, CrimeReads Associate Editor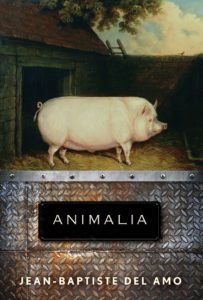 Jean-Baptiste Amo, tr. Frank Wynne, Animalia
Grove Press, September 10
Three generations of a pig farm in rural France come vividly to life in this powerful novel about the industrialization of food and the belief systems which bolster a way of life that depends on treating land and its animals like "resources" to plunder. This is not a novel that says just try to recycle a bit more: it is a book that confronts a reader with a stark moral reckoning of the costs of eating meat. There are characters too, but the main character, here, troubled and chased through these pages, is the farm. Fans of Édouard Louis will find a thrilling fellow-traveler here.
–John Freeman, Executive Editor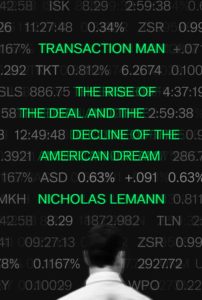 Nicholas Lemann, Transaction Man: The Rise of the Deal and the Decline of the American Dream
FSG, September 10
Because it is mysterious and has an impact on us all, we often think of the economy as if it's the weather: a roughly cyclical pattern of naturally occurring events whose extremes are most devastating to those on the margins. Yeah… but no. The economy is made of people, people who make decisions, sometimes bad ones. As we find ourselves in the middle of new and amped up Gilded Age, Nicholas Lehmann, a staff writer at The New Yorker, traces the decline of American institutions in the face of unchecked corporate growth, focusing on individual lives and how they've changed—and been changed—by an American economy that seems to pump prosperity ever upward.
–Jonny Diamond, Editor in Chief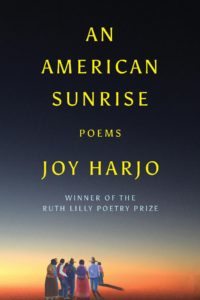 Joy Harjo, An American Sunrise
W. W. Norton, September 10
Joy Harjo, who in June became the first Native US poet laureate, told The New York Times recently that her work is "about confronting the kind of society that would diminish Native people, disappear us from the story of this country." Her new collection continues that work, weaving her life with the history of the Mvskoke Nation and their ancestral land with a stunning new series of poems.
–Corinne Segal, Senior Editor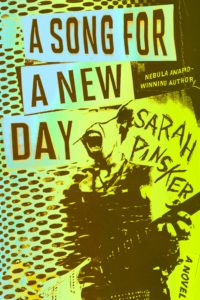 Sarah Pinsker, A Song for a New Day
Berkley, September 10
The beginning of Pinsker's near-future novel is all too possible: after endless shootings, bomb threats, terrorist attacks, and viral outbreaks, the government forbids large public gatherings. Before this, Lucy Cannon was about to become a rock star—now, with concerts illegal, she begins performing in small, clandestine shows. This is where Rosemary Laws, who, being born in the "after," lives almost entirely in virtual reality, must find her—in an attempt to turn what's left of the real into more of the virtual.
–Emily Temple, Senior Editor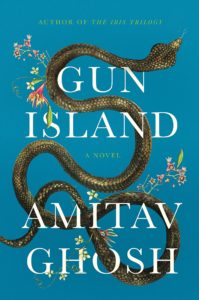 Amitav Ghosh, Gun Island
FSG, September 10
The scale of the climate crisis we are facing and the consequences it is producing is so undeniably huge as to seem, at times, surreal. Amitav Ghosh's Gun Island responds to it, and the waves of migration resulting from it, with a narrative that brings the supernatural and folkloric into everyday life as its protagonist Deen Datta—a rare book dealer—travels the world, confronting these consequences in the lives of a various cast of characters.
–Corinne Segal, Senior Editor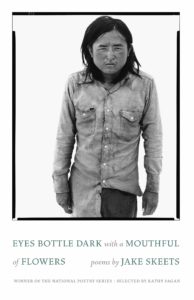 Jake Skeets, Eyes Bottle Dark with a Mouthful of Flowers
Milkweed, September 10
Jake Skeets' debut collection Eyes Bottle Dark with a Mouthful of Flowers examines homosexuality and homosociality among Diné men in Drunktown, New Mexico, a southwestern desert town where desire and violence go hand in hand. The poems' spare verse and direct language offer no shield from the brutality and beauty of the landscape, like flesh mauled by dogs and stuffed with a mouthful of flowers.
–Kevin Chau, Editorial Fellow
Stephen King, The Institute
Scribner, September 10
As we wait for the follow up film to It to come to theaters, King once again puts enormous powers in the hands of babes—but what will the gifted children starring in his latest do with their special abilities, and what do their strict taskmasters at their mysterious training facility plan to do with their vulnerable, yet dangerous, young charges?
–Molly Odintz, CrimeReads Associate Editor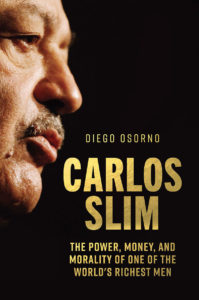 Diego Osorno, tr. Juana Adcock, Carlos Slim: The Power, Money, and Morality of One of the World's Richest Men
Verso, September 10
One of the world's best reporters tells the story—what can be told of it—of Carlos Slim, Mexico's richest person, and the first from a developing country to make it to the top of the Forbes list. Based on over 100 interviews, and three lengthy ones with his very private subject, Osorno tells a remarkable tell of how the child of Lebanese immigrants slowly put together an empire that stretches from airlines to telecoms and health care. First as a trader, then as investor, then as an owner. The breadth of Slim's interests are jaw-dropping, from soft drinks and construction to mineral extraction and hotels, tobacco and tile companies. He even allegedly bought the building in which the New York Times is housed. (He's also the single largest share-holder in the paper). Osorno's take on this tentacular growth is largely just making it legible, but he comes to a conclusion that aside from Slim's gift at mathematics, his ability to work within a political power structures is what's made him a behemoth.
–John Freeman, Executive Editor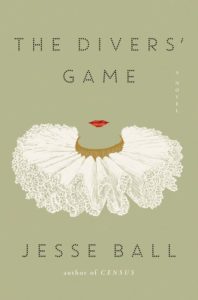 Jesse Ball, The Divers' Game
Ecco, September 10
A new novel by Jesse Ball is almost always worth reading—in large part because you don't know what you're going to get, though in general terms you can expect a sort of highbrow playfulness and oddball experimentation, and I'm always here for that. The Divers' Game is set in a society marked by extreme social inequality—one class (they began as refugees) is forced to amputate their thumbs and wear a brand on their faces, and can be killed by members of the higher class at any time, without consequence. The novel is a series of short views of life from different perspectives in such a world—a recipe for a chilling satire.
–Emily Temple, Senior Editor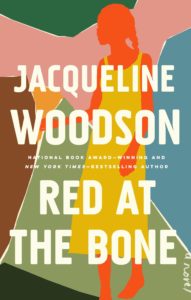 Jacqueline Woodson, Red at the Bone
Riverhead, September 17
The second novel for adults (after 2016's extraordinary Another Brooklyn) from National Book Award-winning YA writer Woodson, Red at the Bone is the story of two families from different social classes, brought together by a surprise pregnancy and the child that it produces. Woodson always writes with such insight and lyricism about race, class, and sexuality, I cannot wait to read this multi-generational family saga, which Publishers Weekly has already called "a wise, powerful, and compassionate novel."
–Dan Sheehan, Book Marks Editor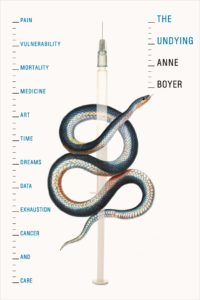 Anne Boyer, The Undying
FSG, September 17
A week after her 41st birthday, poet and Whiting Award winner Anne Boyer was diagnosed with a highly aggressive triple negative breast cancer. In her memoir which explores the "gendered politics of illness" and her treatment's aftermath, Boyer writes beautifully "meditation on pain, vulnerability, mortality, medicine, art, time, space, exhaustion, economics, care," exploring topics as diverse as the ecological costs of chemotherapy to the poet John Donne. I'd place her alongside other writers who have so expertly and candidly written about their own ongoing illnesses and deaths: Audre Lorde, Kathy Acker, Susan Sontag, and others. As a teaser, you can read the amazing excerpt which appeared in the New Yorker.
–Emily Firetog, Deputy Editor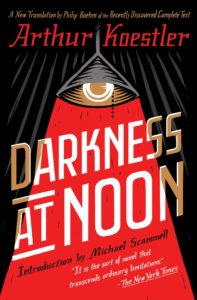 Arthur Koestler, Darkness at Noon (restored edition)
Scribner, September 17
How shall I describe the many reasons I love Arthur Koestler? First of all, the man was unkillable—he escaped certain death during the Spanish Civil War and barely escaped being subjected to a Stalinist purge, then became an assisted suicide advocate and, refusing to let anything else get to him, ended up killing himself. But that has little to do with his magnum opus, Darkness at Noon, a book which I was assigned to read in not one, not two, but three separate history seminars in college, which is both a sign of its brilliance and its didactic nature. The premise of Darkness at Noon is simple: an interrogator attempts to convince a stalwart Old Bolshevik to confess to betraying the revolution. While his path to the interrogator's conclusion is circuitous, the Old Bolshevik eventually finds his sense of guilt in his behavior during the purges, and they arrive at the same bleak, emotional truth. I can't wait to read the glorious new translation, complete with recovered lost material, to be released by Scribner this fall. If you like your books like your dinner parties (i.e. long conversations about politics), then this one's for you!
–Molly Odintz, CrimeReads Associate Editor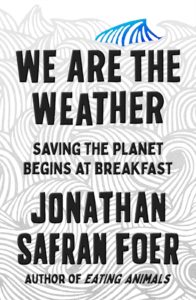 Jonathan Safran Foer, We Are the Weather
FSG, September 17
In which Jonathan Safran Foer makes the case that animal agriculture is the biggest cause of climate change—for one thing, "sixty percent of all mammals on Earth are animals raised for food"—and that the only way to slow it will be for us all to eat less meat. "We must either let some eating habits go or let the planet go," he writes. "It is as straightforward and as fraught as that."
–Emily Temple, Senior Editor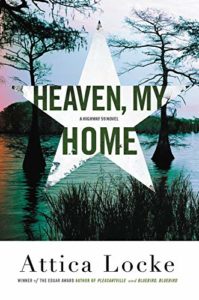 Attica Locke, Heaven My Home
Mulholland, September 17
Attica Locke's second book to feature Darren Matthews has the deeply ambivalent ranger tracking down a missing boy, stranded in the midst of Lake Caddo. First introduced in Locke's Edgar-winner Bluebird, Bluebird, Darren's on a quest to save the boy—and take down his white supremacist family at the same time. We're recommending this book because it, like all of Attica Locke's previous works, is bound to be amazing, but also because the Texan on staff is chuffed to have an opportunity to mention that Lake Caddo is the only natural lake in Texas.
–Molly Odintz, CrimeReads Associate Editor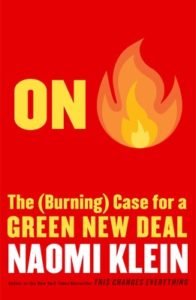 Naomi Klein, On Fire
Simon & Schuster, September 17
For a quarter century, now, Naomi Klein has been an outspoken and fearless voice on that which late-stage hyper-capitalism has wrought upon the world: income inequality, overreaching corporate power, for-profit empire building and, of course, the consequent climate crisis. Honestly, we don't deserve her, and looking back at her seven books one can't help but think of Cassandra, her warnings ever accurate yet unheeded… For all that, with her eighth book, On Fire, Klein collects her longform writing on the climate crisis—from the dying Great Barrier Reef to hurricane-ravaged Puerto Rico—and somehow manages to strike a hopeful not as she calls for a radical commitment to the Green New Deal, the kind of collective mobilization that saved us from the brink in WWII, and might be our only hope now.
–Jonny Diamond, Editor in Chief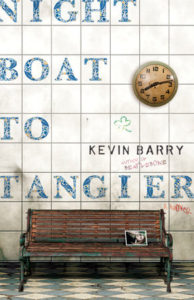 Kevin Barry, Night Boat to Tangier
Doubleday, September 17
I am an OG Kevin Barry fan, down since day one when he published his first collection with the small Irish press (and my old place of employment) The Stinging Fly. Barry's new book, the story of two Irish criminals biding their time in the Spanish port city of Algeciras, is full of foreboding and of ghosts, not least that of Samuel Beckett, and is continuing proof of this writer's ability to pack more personality and mordant wit into a single sentence than most writers can manage in a novel.
–Emily Firetog, Deputy Editor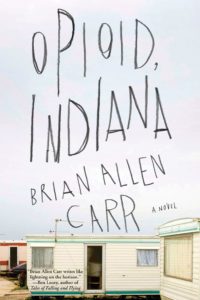 Brian Allen Carr, Opioid, Indiana
Soho Press, September 17
Brian Allen Carr isn't messing around. Opioid, Indiana drops you right in with seventeen-year-old Riggle and his dire situation: his parents are dead, his uncle is missing, and he needs rent money fast. His desperation leads him face-to-face with the opioid crisis. Sometimes gut-wrenching, sometimes heartwarming, Opioid, Indiana paints an empathetic portrait of a survivor.
–Katie Yee, Book Marks Assistant Editor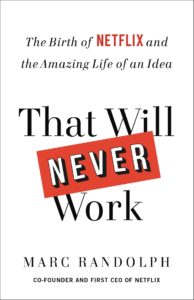 Marc Randolph, That Will Never Work: The Birth of Netflix and the Amazing Life of an Idea
Little, Brown, September 17
I can remember my shock when video rental stores were shuttered and the pastime of browsing aisles for movies and video games went out of vogue. Fast forward some years, and here I am with my friends and family streaming content on Smart TVs, or squirreling away in a restroom to watch Mad Men on my phone [Ed. note, Aaron what?]. Netflix has changed more than just our viewing habits. It feels like it has also relocated the family room and shifted the hearth. I'll admit that memoirs by business executives have never interested me, but I'm making an exception for Marc Randolph, co-founder and former CEO of Netflix. I'm hoping Randolph's story will give me something more than a basement start-up origin story. I suspect I'll need something to dab my eyes while reading the chapter on Blockbuster.
–Aaron Robertson, Assistant Editor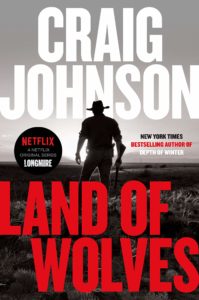 Craig Johnson, Land of Wolves
Viking, September 17
No "most anticipated" list for fall 2019 would be complete without including the latest Longmire novel from Craig Johnson, whose beloved Sheriff Walt is back in Wyoming after his most recent and tumultuous investigations in Mexico. No time for him to recuperate, though, as a would-be suicide in shepherd country draws his attentions and a new Basque crime family rears up.
–Dwyer Murphy, CrimeReads Managing Editor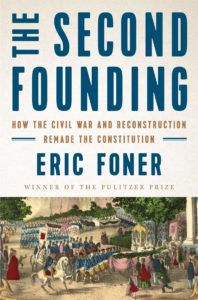 Eric Foner, The Second Founding
W. W. Norton, September 17
It feels especially important, right now, to be reading about both the Constitution and the Civil War. The Second Founding traces the history of the Reconstruction amendments, which abolished slavery, granted all people equal protection under the law (theoretically, anyway), and gave black men the right to vote. Sounds like a necessary read.
–Jessie Gaynor, Social Media Editor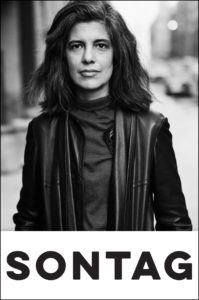 Benjamin Moser, Sontag
Ecco, September 17
One of the most important American intellectuals of the 20th century ever also happened to be one of the most interesting Americans ever (if any of that gives you pause, please A) reread her work B) check out her diaries C) why not both!). So it's fitting that she's getting a MASSIVE and IMPORTANT biography that manages to capture her life with the same balance of erudition and flare she brought to living it. If you're reading this, you're probably already aware of Benjamin Moser's intellectual sleuthing and if that even remotely piqued your interest, you'll find the whole book pretty damn compelling.
–Jonny Diamond, Editor in Chief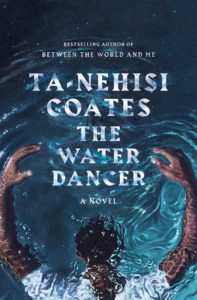 Ta-Nehisi Coates, The Water Dancer
One World, September 24
We know by now that everything Ta-Nehisi Coates writes is required reading, whether it's a case for reparations, a letter to his son about the realities of being black in the United States, a trenchant examination of the of Obama years, or an installment of the Black Panther comic series. September sees the publication of Coates' debut novel—the harrowing, fantastical story of a young man, born into bondage on a Virginia plantation, who develops a mysterious power that saves his life and sends him on a journey "from the coffin of the deep South to dangerously utopic movements in the North."
–Dan Sheehan, Book Marks Editor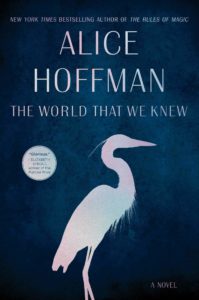 Alice Hoffman, The World That We Knew
Simon & Schuster, September 24
The latest novel of the beloved and prolific Hoffman (author of Practical Magic, among other things) is a historical novel set in Berlin in 1941 that tells the story of three women, one of them a golem, escaping from the Nazi regime. "Hoffman's exploration of the world of good and evil, and the constant contest between them, is unflinching; and the humanity she brings to us—it is a glorious experience," wrote Elizabeth Strout of this novel. "The book builds and builds, as she weaves together, seamlessly, the stories of people in the most desperate of circumstances—and then it delivers with a tremendous punch. It opens up the world, the universe, in a way that it absolutely unique. By the end you may be weeping."
–Emily Temple, Senior Editor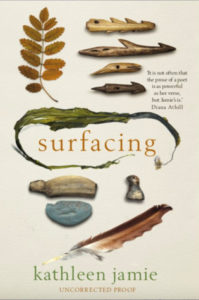 Kathleen Jamie, Surfacing
Penguin, September 24
One of the UK's finest poets, Jamie is also a sensitive and earthy essayist, a Scottish cousin to the Rebecca Solnit of The Field Guide to Getting Lost. These linked essays sound the echoes of a woman in her home landscape, watching and seeing its animal life, tending to the chaos of aging parents and friends. In each one, her consciousness surfaces like a diving bell, rising for air, hands on something still slick and wet from the deep.
–John Freeman, Executive Editor
Nicolás Giacobone, tr. Megan McDowell, The Crossed-Out Notebook
Scribner, September 24
You know how sometimes you lock yourself in a room and promise yourself you're going to write something and it never actually happens? Well, The Crossed-Out Notebook is sort of like that, plus kidnapping. A failed novelist is kept in a basement by a world-famous director and forced to write a masterpiece. He spends the day writing, gets threatened with a gun (you know what Chekhov said about that), toils all night, crosses out everything he's written (relatable), and begins again. This dark comedy/suspense novel is a page-turning take on the conditions in which we can create. Misery sure loves company.
–Katie Yee, Book Marks Assistant Editor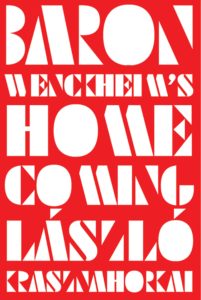 László Krasznahorkai, tr. Ottilie Mulzet, Baron Wenckheim's Homecoming
New Directions, September 24
If you're a fan of Krasznahorkai, you already know that you need to read this one: the final volume in his four-part series, in which the aging Baron Bela Wenckheim proceeds home to Hungary, to the highly absurd town of his birth.
–Emily Temple, Senior Editor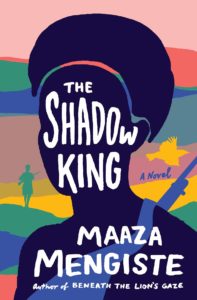 Maaze Mengiste, The Shadow King
W. W. Norton, September 24
It took Maaza Mengiste the better part of a decade to research and write her second novel, a war epic set during the Italian invasion and occupation of Ethiopia from 1935-41. The Shadow King is largely about the Ethiopian women who joined the anti-European resistance, picking up guns, hauling firewood, or steeling the male warriors who frankly could not have gone on without them. A confession: I have read the novel already and look forward to reading it again. Mengiste's prose is light and piercing, and she addresses a rarely discussed period in 20th century history that now finally has its place in the sun.
–Aaron Robertson, Assistant Editor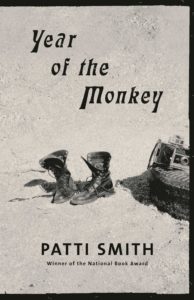 Patti Smith, Year of the Monkey
Knopf, September 24
The warmth and curiosity with which Patti Smith observes her own life makes her one of the finest living companions to living. In M Train and Just Kids, she rendered her own experience ours, then slipped out of the frame like a ghost—leaving behind the mist of memory's memory. In this elegant new book, though, she shifts into a slightly more present note, chronicling the year of 2016. Drawing on photographs and her experience traveling the country, she manages to make that fateful year both bigger and more mysterious than one would think possible. Traveling from California to Arizona, visiting friends, well and ill, facing loses of her own, this diary of change and destruction is at once a solace and a charge to double down on love.
–John Freeman, Executive Editor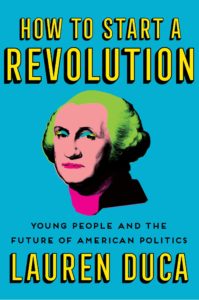 Lauren Duca, How to Start a Revolution
Simon & Schuster, September 24
There are going to be a lot of genuine exclamation points in this blurb because it is about how young people are changing the world, and I—office baby—enthusiastically agree! Alexandria Ocasio-Cortez is the youngest woman ever to sit in Congress! David and Lauren Hogg, Parkland survivors, have made themselves the face of gun control advocacy! This list could go on, but maybe you should just read Teen Vogue columnist Lauren Duca's new book, which celebrates these victories and lays the groundwork for what's next.
–Katie Yee, Book Marks Assistant Editor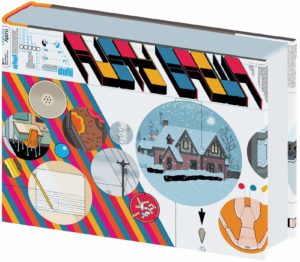 Chris Ware, Rusty Brown
Pantheon, September 24
A new graphic novel from Chris Ware, author of Jimmy Corrigan: The Smartest Kid on Earth and Building Stories, is always a major literary and artistic event. This one, described by the publisher as "a fully interactive, full-color articulation of the time-space interrelationships of three complete consciousnesses in the first half of a single midwestern American day and the tiny piece of human grit about which they involuntarily orbit," is 16 years in the making, and I expect it to be spectacular.
–Emily Temple, Senior Editor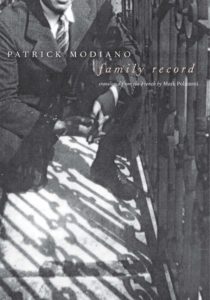 Patrick Modiano, Family Record
Yale University Press, September 24
If you've read one book by the French Nobel laureate, you'll recognize the set up here: the familiarity of Paris, the present's judder when a figment of the past reappears, the sudden vertigo as Modiano or a stand-in peers at the source of shame, wondering why he alone, in his shattered family, seems to care. It's all here and yet, as ever with Modiano, the tiny alterations to this script mean this is not just more of the same, but a new tack into his dreams of a gone world. Driven by sumptuously perfect vignettes—tales of collaboration nearly forgotten, run-ins with a deposed King, the chronicle of life as a father—this book deepens the sense of unease and candor from which Modiano's work so endlessly proceeds.
–John Freeman, Executive Editor
Sara Quin, Tegan Quin, High School
MCD, September 24
Tegan and Sara Quin helped me, and many others, survive adolescence with their particular combination of upbeat angst, effervescent queer pop, and they-just-don't-understand anthems, so I'm beyond excited that the legendary sisters are publishing a memoir about the earliest days of what would become one of the most popular bands in the US—the lifespan of which covers an entire era of new legal rights and recognition for queer people in this country.
–Corinne Segal, Senior Editor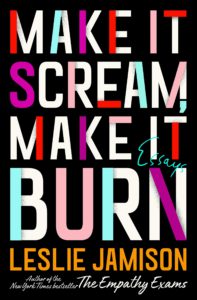 Leslie Jamison, Make It Scream, Make It Burn
Little, Brown, September 24
Leslie Jamison is a writer of supreme eloquence and intelligence who deftly combines journalistic, critical and memoristic approaches to produce essays that linger long in the memory. Her eclectic latest includes examinations of the museum of broken relationships, the community of Second Life players, and the loneliest whale in the world, as well as personal reckonings with marriage, maternity, and becoming a stepmother. The thought of that whale alone is enough to compel me to pick up this collection.
–Dan Sheehan, Book Marks Editor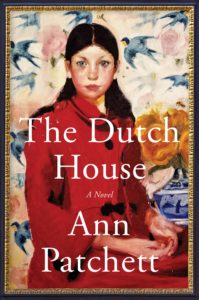 Ann Patchett, The Dutch House
Harper, September 24
I'm always here for another novel from Ann Patchett: she can be reliably counted on for rich, textured worlds and captivating characters. This latest is a big family novel set over five decades, and it revolves around the titular Dutch House—a mansion meant to signify success that leads to endless trouble.
–Emily Temple, Senior Editor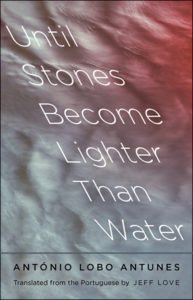 Antonio Lobo Antunes, tr. Jeff King, Until Stones Become Lighter Than Water
Yale University Press, September 24
Lobo Antunes' experience as a soldier stationed in colonially occupied Angola marked and altered him—perhaps made him the writer he is today. The brutality and mendacity of that time surges back to the fore in this new book, which unfolds in 23 chapters, each just one long sentence. The story revolves around a Portuguese soldier who adopts an Angolan child after the army destroys the boy's village. Weaving in and out of a symphony of voices, the novel feels more like music than prose, and its horrific climax a past that never accepts being past.
–John Freeman, Executive Editor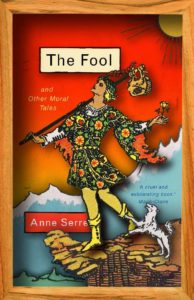 Anne Serre, tr. Mark Hutchinson, The Fool and Other Moral Tales
New Directions, September 24
From The Fool and Other Moral Tales, we've been promised a tricky tarot deck, a writer-hero, and a happy polyamorous family in three wild novellas. Tied together with dream logic, each of these stories plumbs the depths of desire, morality, and our willingness to go on an unpredictable ride.
–Katie Yee, Book Marks Assistant Editor

*
OCTOBER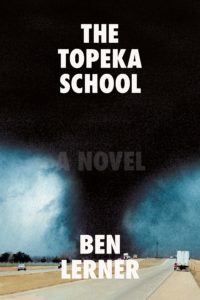 Ben Lerner, The Topeka School
FSG, October 1
Lerner's latest novel is as brilliant and heady as ever, and manages to stand inside the genre he helped popularize—autofiction—while also stretching and warping it outward. It concerns a young man named Adam growing up in Topeka with a family a lot like Lerner's; as the narrative jumps from character to character—including his parents and, notably, a social outcast in Adam's class—we follow his story from childhood to his (very) current adulthood. The result is a deep, idiosyncratic portrait of a family and a place in time, and a novel that asks difficult questions about how we got here—and how anyone gets anywhere.
–Emily Temple, Senior Editor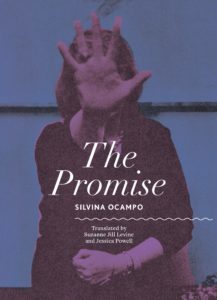 Silvina Ocampo, tr. Suzanne Jill Levine and Jessica Powell, The Promise, and Silvina Ocampo, tr. Suzanne Jill Levine and Katie Lateef-Jan, Forgotten Journey
City Lights, October 1
Year by year, more of the great Argentinian Silvina Ocampo is restored to us, like the lost work of a luminously dark seer. Borges and Calvino were in her thrall: the fantastic Mariana Enriquez has written an entire book on her. Yet Ocampo remains an obscure writer to most. Yet what work she wrote, what an incredible life she lived. These two newly translated books could make her a rediscovery on par with Clarice Lispector. In The Promise, a woman falls overboard a transatlantic ship and confronts her regrets and longings as she bobs in the freezing water. Forgotten Journey gives us 28 short stories, translated into English for the first time, providing a surprising glimpse of the birth of gothic fiction in Latin America which dates back to the 1930s. Lusciously strange, uncompromising, yet balanced and precise, there has never been another voice like hers.
–John Freeman, Executive Editor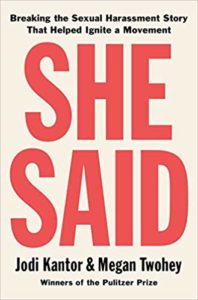 Jodi Kantor and Megan Twohey, She Said
Penguin Press, October 1
Jodi Kantor and Megan Twohey's reporting on Harvey Weinstein brought down an empire of abuse and brought forth a worldwide chorus of voices calling for those in power to believe women. With She Said, they tell the story of how that reporting reached the public and process what followed, as their initial reporting spurred dozens of other investigations of violence, sexual harassment, and abuses of power.
–Corinne Segal, Senior Editor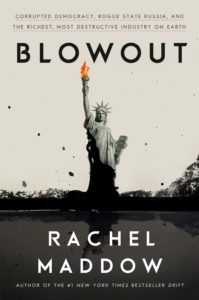 Rachel Maddow, Blowout: Corrupted Democracy, Rogue State Russia, and the Richest Most Destructive Industry on Earth
Crown, October 1
This is no brisk repurposing of a presenter's frequently told opinions. Blowout looks to be a huge, heavily researched history of corruption within the oil and gas industry, a practice strangling so many democracies today. (No galleys are available as of yet.) It also aims in part to explain why our federal government has felt so hijacked in recent years. In a field of energy history and malfeasance that includes Pulitzer Prize winners like David Yerzgin's The Prize, which covered 1850 to 1990, and Steve Coll's tremendous book on ExxonMobil and American Power, Private Empire, there's a lot to compete with here, but hopes are Maddow brings—as she often does—something new.
–John Freeman, Executive Editor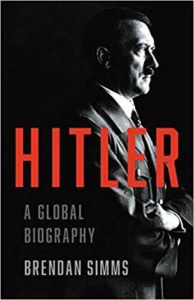 Brendan Simms, Hitler: A Global Biography
Basic Books, October 1
Historian Brendan Simms has given himself quite the hill to climb, and I'll be interested to see how he manages. In this new biography, Simms argues that from the earliest years of Adolf Hitler's career, he was reacting primarily to the threat of American capitalism rather than that of political systems like communism. Hitler's assertions of Aryan superiority, Simms contends, were underscored by fears of German obsolescence. I imagine the only thing more challenging for a historian than writing a revisionist history of a great hero is writing one about one of our most contemptible villains.
–Aaron Robertson, Assistant Editor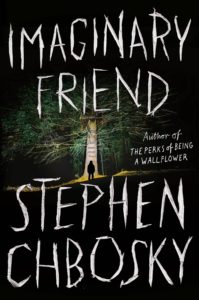 Stephen Chbosky, Imaginary Friend
Grand Central, October 1
The author of Perks of Being a Wallflower, or, as I like to think of it, my high school bible, goes full Stephen King in his new supernatural thriller of epic proportions. Imaginary Friend follows a boy and his mother as they flee to a small town to escape a violent past. The boy vanishes into the forest for days, and upon his return, instructs the townspeople to build a treehouse in the woods by Christmas, or the entire town will meet an unbearable fate. This is my kind of Christmas novel!
–Molly Odintz, CrimeReads Associate Editor
Jeanette Winterson, Frankissstein
Grove Press, October 1
I've loved Jeanette Winterson ever since reading Oranges Are Not the Only Fruit in college, so I'm particularly excited for Frankissstein to be unleashed. Moving between Lake Geneva in 1816 and Brexit Britain, this love story dives into developments in artificial intelligence, sex robots, the weight of having a body, and the way we all might just be vessels for age-old stories told over and over again. Winterson plays with language in a way that is always a delight, and the way she collapses time really ties it all together in the end.
–Katie Yee, Book Marks Assistant Editor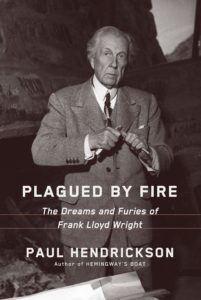 Paul Hendrickson, Plagued by Fire: The Dreams and Furies of Frank Lloyd Wright
Knopf, October 1
Paul Hendrickson has made a life of taking the figures we think we know, and revealing how little we actually understood them. From the depression-era photographer Marion Post Wolcott to the war-maker Robert MacNamara and the writer Ernest Hemingway, his subjects tend to be complex, ambitious men and women caught in the thrust of outsized times. Hendrickson has his work cut out for him with Wright, certainly the most written about architect in the world. Yet this, his longest book might be his most beautifully written—there's a tone of absolute curiosity and respect, a judiciousness about probing a long-dead psyche, and a depth of understanding about how hidden demons often contribute to art, all of which make this book absolutely riveting, as if all the buildings it describes have yet to be built.
–John Freeman, Executive Editor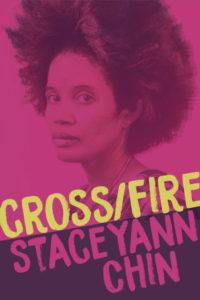 Staceyann Chin, Crossfire
Haymarket, October 1
Poet and international spoken word superstar Staceyann Chin is releasing her first full-length collection of poetry. I can't wait to see what happens when she takes her queer Jamaican feminist performing sensibilities from the stage to the page.
–Kevin Chau, Editorial Fellow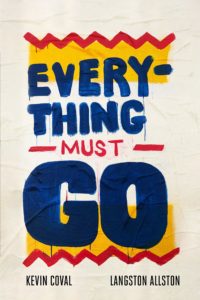 Kevin Coval, Everything Must Go
Haymarket, October 1
Part of Haymarket's BreakBeat Poet series, Everything Must Go is a graphic poetry collection, with text by Kevin Coval and illustrations by Langston Allston. A vibrant yet solemn portrait of Chicago's Wicker Park in the 90s, this collection examines gentrification and commemorates what gets lost in the process.
–Kevin Chau, Editorial Fellow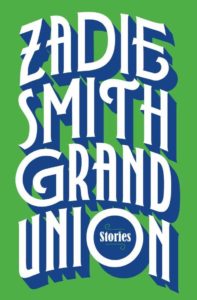 Zadie Smith, Grand Union: Stories
Penguin Press, October 8
Just as Feel Free, her NBCC-winning collection of nonfiction last year, made it clear that Zadie Smith is our best living critic, Grand Union will make it apparent she's also one of our finest short story writers, too. Assembling tales from the past two decades with ten brand new ones, Grand Union showcases a huge range of effects, from lyric elegy to high satire and even farce. The compression and swiftness of these tales are opposite skills to the ones Smith has plied in her five, wondrously different novels. Yet to watch these tales unfold is to feel a gladness that only virtuosity—and emotional depth—can ignite.
–John Freeman, Executive Editor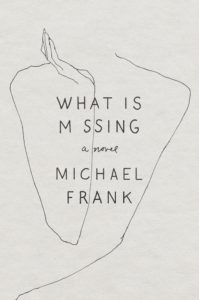 Michael Frank, What Is Missing
FSG, October 8
When a woman's husband, a famous writer, dies, she finds herself back in her childhood city of Florence, where she meets a sensitive teen and his charismatic father. What ensues between them is part love-triangle, part surrogate family, described with Frank's habitual acuity, empathy, and fearlessness.
–Emily Firetog, Deputy Editor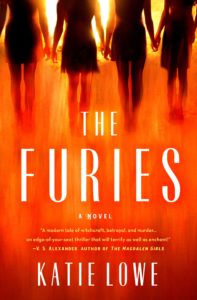 Katie Lowe, The Furies
St. Martin's, October 8
In the late 1990s, a study group at a girls' boarding school brings together four young women with an interest in mythology, whose studies quickly turn toward the dark and dangerous. Their anger and intensity is given space in a way we don't often see in coming-of-age stories about young women, and the result is gripping and satisfying.
–Corinne Segal, Senior Editor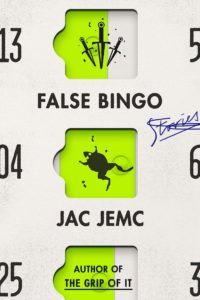 Jac Jemc, False Bingo
MCD x FSG Originals, October 8
A second collection of stories from the author of the celebrated The Grip of It. "These seventeen stories explore what happens when our fears cross over into the real, if only for a fleeting moment," the publisher writes. "Identities are stolen, alternate universes are revealed, and innocence is lost as the consequences of minor, seemingly harmless decisions erupt to sabotage a false sense of stability." Here for it.
–Emily Temple, Senior Editor
Deborah Levy, The Man Who Saw Everything
Bloomsbury, October 8
If you haven't read Deborah Levy, a section of your life—a glad, less alone, more laughter-filled one—has yet to begin. Start with her two memoirs, or the gloriously perfect summer read, Swimming Home, then try Black Vodka, her recently rereleased short stories. By that point, it'll be time for The Man Who Saw Everything to come out from Bloomsbury. This latest novel might be her most ambitious, for it brings together Levy's power for observation, humor, clever framing and thinking while appearing to simply tell a story. Here it all begins with a tiny bit of a car accident, and a fork in reality parts which Levy explores brilliantly.
–John Freeman, Executive Editor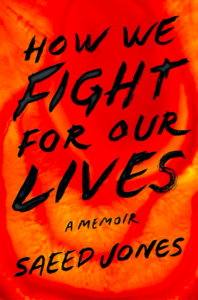 Saeed Jones, How We Fight for Our Lives
Simon & Schuster, October 8
Over the past few years, Saeed Jones has emerged as a fantastic poet and a major critical voice in the literary and cultural space, and I can't wait to read his coming of age memoir. After all, as he writes, "People don't just happen. We sacrifice former versions of ourselves. We sacrifice the people who dared to raise us. The 'I' it seems doesn't exist until we are able to say, 'I am no longer yours.'"
–Emily Temple, Senior Editor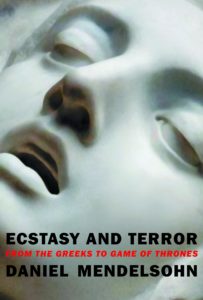 Daniel Mendelsohn, Ecstasy and Terror: From the Greeks to Game of Thrones
NYRB, October 8
Daniel Mendelsohn's ability to tilt pop culture through the vast complexities of Greek drama has given our bloodsport and binge-watching a depth we desperately need. These essays, collected from his work for the NYRB and elsewhere, bear re-reading as Mendelsohn remains our most unflinching critic, and clearly our most knowledgeable. First and foremost, though, he knows his own mind, so you never feel backed into a phenomenon on a wave of hype, or like a rubberneck watching a malcontent mean spiritedly crapping on the latest craze. Like all great critics, he transmits his curiosity in every sentence, and his dismay with humor. Even when you disagree with Mendelsohn, the feeling upon reading a piece by him is like having gone to Chinese food after the film you just watched with the smartest, most unpretentious friend you possess, and having hashed it out.
–John Freeman, Executive Editor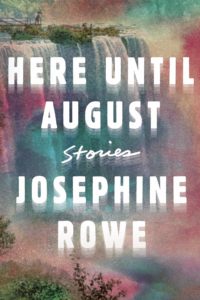 Josephine Rowe, Here Until August
Catapult, October 8
If you we're a fan of Josephine Rowe's debut novel, A Loving, Faithful Animal, you should probably pick up Here Until August. (If you haven't read A Loving, Faithful Animal, you should probably, definitely also do that.) Eavesdrop on neighbors, spend some time in the Catskills, and meet a dog named Chavez in Rowe's new short story collection. In eerily beautiful prose, she takes you places you might think you know, and leaves you there to find your way out.
–Katie Yee, Book Marks Assistant Editor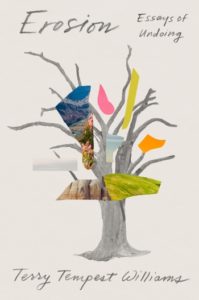 Terry Tempest Williams, Erosion: Essays of Undoing
Sarah Crichton Books, October 8
A new collection for one of our most celebrated essayists and naturalists, in which she looks at erosion both physical and metaphysical, political and ecological, in art and in land. A must for anyone who loves the desert.
–Emily Temple, Senior Editor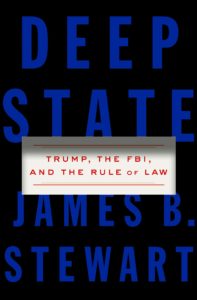 James B. Stewart, Deep State: Trump, the FBI, and the Rule of Law
Penguin Press, October 8
Anyone curious as to how the FBI wound up investigating both presidential candidates in 2016 needs to read this upcoming book by Pulitzer Prize-winning journalist James B. Stewart. He has a long history of finding the goods. A former lawyer at Cravanth, Swaine & Moore, Stewart has investigated the practices of giant corporate law firms in the 80s, insider trading and the Clinton impeachment in the 90s, Michael Eisner's once-storied time at Disney in the 2000s, and lying in general in the 2010s. He is meticulous, rigorous and extremely well-wired into halls of power. Tired of talking points and scoring points? It'd be a shock if this book doesn't reshape our sense of the political context come fall.
–John Freeman, Executive Editor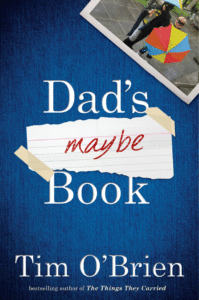 Tim O'Brien, Dad's Maybe Book
HMH, October 14
Are you as happy as I am that Tim O'Brien has written a book addressed to his two boys? The "father imparting lessons to son" genre has really picked up in the last few years, and here O'Brien collates the advice he has been thinking of giving his children since 2003. It is nice to know that the author of The Things They Carried finds joy and peace in his family. Maybe he'll even have something to say to me.
–Aaron Robertson, Assistant Editor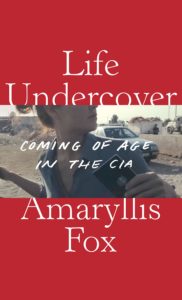 Amaryllis Fox, Life Undercover: Coming of Age in the CIA
Knopf, October 15
Amaryllis Fox's path to the CIA began with the killing of Daniel Pearl, her writing mentor, by a terrorist group in Pakistan. Her work at Georgetown's School of Foreign Service drew the attention of the CIA, who recruited her for what would become a 10-year career there, some of it spent undercover on some of the most sensitive missions in the world.
–Corinne Segal, Senior Editor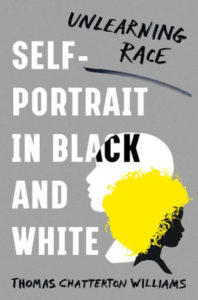 Thomas Chatterton Williams, Self-Portrait in Black and White: Unlearning Race
W. W. Norton, October 15
Thomas Chatterton Williams is a light-skinned black man, the son of a black father and a white mother. He himself is married to a white Frenchwoman. The complexions of his own two children are so light, in fact, they could pass for white. So what is a man to do with these realities, and why does it matter at all? Williams prods our received wisdom about race, identity, and identitarianism in his new project. With the birth of his daughter, Williams said during an interview with the Los Angeles Review of Books, "the fiction of race was thrust into my social consciousness." Can one "retire" from blackness and whiteness? Williams is prepared to make a sure-to-be controversial case in the affirmative.
–Aaron Robertson, Assistant Editor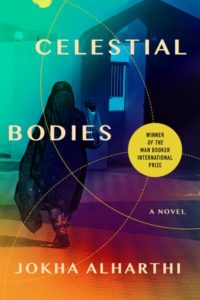 Jokha Alharthi, tr. Marilyn Booth, Celestial Bodies
Catapult, October 15
The winner of the 2019 Man Booker International Prize concerns three sisters in the village of al-Awafi in Oman, and the ways their lives unfold in a changing landscape. This is not only the first novel originally written in Arabic to win the Man Booker International Prize, but it is also the first book by a female Omani author to be translated into English, and is thus a major, exciting literary event.
–Emily Temple, Senior Editor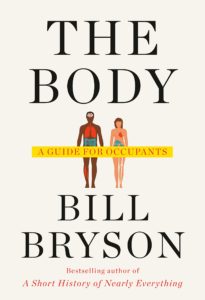 Bill Bryson, The Body: A Guide for Occupants
Doubleday, October 15
Whether it's all of science or most of the English language, or just a tiny part of the earth called England, Bill Bryson has proven himself a fabulous guide to what is knowable, never becoming a know-it-all, or even a know-it-some, on the page. Even on an off day he's one of the funniest writers of prose in English. He's still in fine form judging by his latest book, even if it was promoted by a heightened awareness of the finiteness of the meat comet we all dive through the days in.
–John Freeman, Executive Editor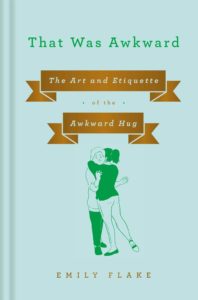 Emily Flake, That Was Awkward: The Art and Etiquette of the Awkward Hug
Viking, October 15
I've stopped counting the hugs that don't quite work out. There is no name, as far as I'm aware, for the special kind of horror when two people attempting to wrap their arms around one another's bodies both lift their arms like Rock 'Em Sock 'Em Robots. Do you try again? Flee? I'm hoping humorist Emily Flake's new book will show me how it's done. The title alone was enough to make me giggle. And it comes before Christmas, no less! Would my grandmother be offended if I gave this to her?
–Aaron Robertson, Assistant Editor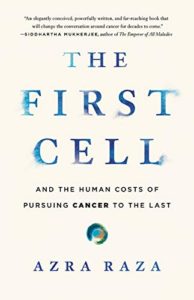 Azra Raza, The First Cell: And the Human Costs of Pursuing Cancer to the Last
Basic Books, October 15
Today, a patient with cancer is as likely to die of the disease as one was 50 years ago—despite the fact that cancer treatment is now a $150 billion industry. Following the diagnosis with leukemia of her husband, himself a noted oncologist, Doctor Azra Raza describes how medicine and our society (mis)treats cancer, and how we can and must do better.
–Emily Firetog, Deputy Editor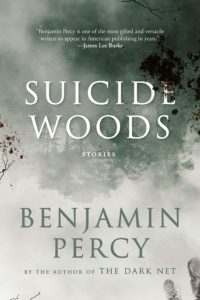 Benjamin Percy, Suicide Woods
Graywolf, October 15
There's something terrifically satisfying about a very dark short story, so I'm very excited to read this collection of "horror, crime, and weird happenings in the woods." Also, I once heard Benjamin Percy read, and he has the deepest voice I have ever heard, so fingers crossed that he reads the audiobook himself.
–Jessie Gaynor, Social Media Editor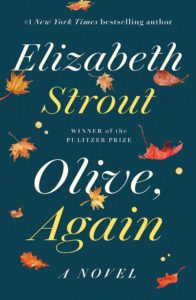 Elizabeth Strout, Olive, Again
Random House, October 15
Why yes, I do want to spend more time in the world of Olive Kitteridge! How kind of you to offer, Elizabeth Strout!
–Jessie Gaynor, Social Media Editor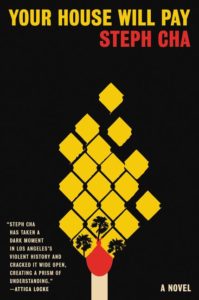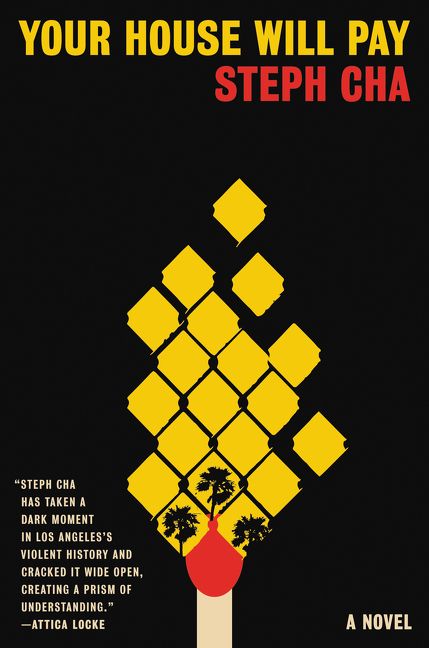 Steph Cha, Your House Will Pay
Ecco, October 15
Steph Cha has won universal acclaim for her Juniper Song series, with its focus on portraying LA through the eyes of a millennial detective more concerned with friendship than romance, and I am psyched for her first stand-alone. Your House Will Pay was inspired by the complex history and tensions in 90s-era LA, and takes a hard look at the long-term consequences of bigotry, prejudice, and shame. It's even better than its cover! And that's saying something, cause the cover is absurdly gorgeous.
–Molly Odintz, CrimeReads Associate Editor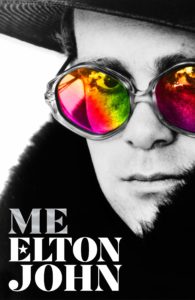 Elton John, Me
Henry Holt, October 15
Well-known fact about me: I've been a fan of Elton John, and the embarrassment of riches that is his back catalog, for many years now. Little-known fact about me: I'm named after Elton's song Daniel, which my mother was listening to a lot while pregnant with me. New fact about me: just last week I went to see Rocketman, which I found to be a visual and aural delight. For all these reasons and more, I'm pretty excited to read, or at least skim, his official autobiography when it's released in the fall.
–Dan Sheehan, Book Marks Editor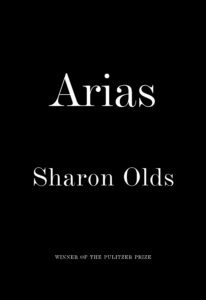 Sharon Olds, Arias
Knopf, October 16
Pulitzer Prize-winner Sharon Olds is back with a new collection of lyric poetry. As the drama of the crumbling world plays out around her, Olds' speaker comments on all the elements of the mess we're in, probing into issues of race, class, family, violence, love, and loss. In this gorgeous, urgent collection, Olds injects her incisive observations with a fluid operatic voice.
–Kevin Chau, Editorial Fellow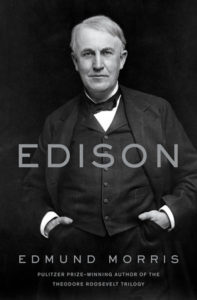 Edmund Morris, Edison: A Life
Random House, October 22
Just before he died this spring, Edmund Morris had completed final changes to his years-in-the-making life of Thomas Edison, still the most prolific and transformative inventor in American history. We think of Edison as the inventor of the light bulb, but more than 1,000 other patents poured out of his Menlo Park lab in Edison's lifetime. The phonograph. Early film technology. Improvements on the telegraph. Microphones in telephones. Motion picture cameras. Distributors for electrical power. He dabbled in electronic voting. He made a kind of early tattoo gun. Batteries for electric cars. The list is astonishing, and in this huge, tremendously well researched biography, the National Book Award and Pulitzer Prize winning Morris has finally given him the biography he deserves.
–John Freeman, Executive Editor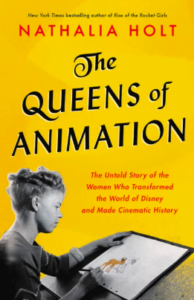 Nathalia Holt, The Queens of Animation: The Untold Story of the Women Who Transformed the World of Disney and Made Cinematic History
Little, Brown, October 22
Long before Disney released Frozen, its first female-directed, full-length feature, a group of women were working to animate the stories that enthralled children across the country. Nathalia Holt looks at the inner workings of the Disney studios and the personal stories of the women whose artistry and skill helped form the basis for Disney's golden age, along with what it took for them to contribute in an entertainment industry led by men.
–Corinne Segal, Senior Editor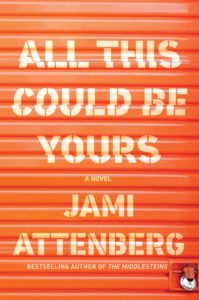 Jami Attenberg, All This Could Be Yours
HMH, October 22
I love secrets—even if they're fictional secrets. All This Could Be Yours is, according to its publisher, "a novel of family secrets" so I am fully prepared to devour it. Add to that how much I adored Attenberg's last novel All Grown Up, which managed an enviably deft balance of sharp humor and kindness, and I'm pounding my fork and knife on the table chanting "BOOK! BOOK! BOOK!" in anticipation.
–Jessie Gaynor, Social Media Editor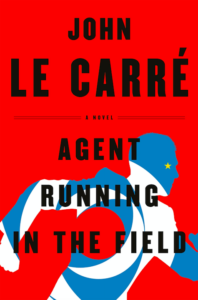 John Le Carré, Agent Running in the Field
Viking, October 22
John le Carré's 25th novel is set in London in 2018, and will apparently be tackling "the division and rage at the heart of our modern world." Otherwise, we've got very few details to work with: the publisher tells us that the protagonist, "in a desperate attempt to resist the political turbulence swirling around him, makes connections that will take him down a very dangerous path." Which tells us exactly nothing, so we'll all just have to wait patiently—or steal an advance copy.
–Dwyer Murphy, CrimeReads Managing Editor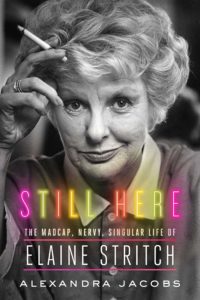 Alexandra Jacobs, Still Here: The Madcap, Nervy, Singular Life of Elaine Stritch
FSG, October 22
I would read anything about theatrical legend Elaine Stritch, whose career took her from the highball-wielding brassiness of Stephen Sondheim's Company to the tornado-esque maternal force she wielded in as Jack Donaghy's mother in 30 Rock. This biography offers a close look at her life, from the theaters and sound stages of Hollywood and London to personal challenges.
–Corinne Segal, Senior Editor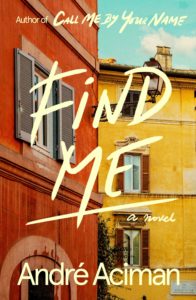 André Aciman, Find Me
FSG, October 29
Call Me By Your Name is a perfect book; I feel similarly about the film adaptation, different (in some ways) as they are. Find Me checks in with Elio, his father Samuel, and Oliver years after the events of the first novel. I'm normally against sequels, but in this case, I can only trust that Aciman, with all his prodigious gifts, will do right by his wonderful characters.
–Emily Temple, Senior Editor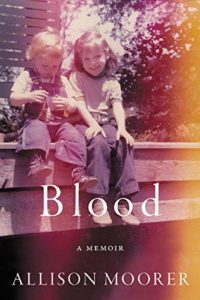 Allison Moorer, Blood: A Memoir
Da Capo Press, October 29
Allison Moorer is known for songs of ragged, poetic honesty—and for the emotional clarity of her country western ballads. Her debut memoir exhibits these qualities and more. When she was 14, Moorer's father shot and killed her mother then himself in the front yard of their Alabama home. Retelling this story and its aftermath, Moorer eases into the heat of memory and trauma and returns with a tale of sisterly love and protection, of self examination, recalling the ways she learned to avoid her alcoholic father's tempestuous rages. It's heartbreaking to watch sisters learn to harmonize their behavior for safety, as they learn to do it with their voices. A series of riffs on family objects gives this intense, necessary book room to breathe before it brings yet more truth to a childhood more than survived.
–John Freeman, Executive Editor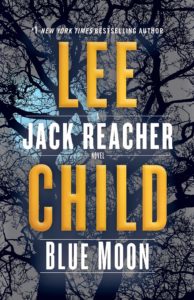 Lee Child, Blue Moon: A Jack Reacher Novel
Delacorte, October 29
Jack Reacher simply wants to do a good deed for an elderly couple, and in the blink of an eye he's caught between a war waging between Albanian and Ukrainian criminal gangs. Such is the life of Lee Child's aging hero, now into his twentieth book—fed-up with the way the world pounces on the weak. Always getting roped into conflicts a little improbably big for a Monday morning. If only justice were so easy, solvable or deliverable (with vengeance) in 290 pages . . . which is why these books, carved out of concrete sentences though they may be, are continuously, briefly, satisfying.
–John Freeman, Executive Editor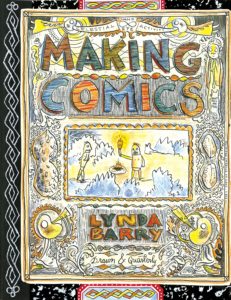 Lynda Barry, Making Comics
Drawn and Quarterly, October 29
I'm not a particularly visual person. I've never been able to draw. (Seriously, even my stick figures suck.) So there's something very appealing to me about Lynda Barry's Making Comics. Lynda Barry is a cartoonist and a professor at the University of Wisconsin, and in this follow-up to Syllabus, she shares her curriculum once more. She encourages doodling. She wants you to see yourself as a monster, as as superhero, and all the shades in between. For people who are sometimes too precious about what they put on the page, I think this explosive kind of creativity is just what we need.
–Katie Yee, Book Marks Assistant Editor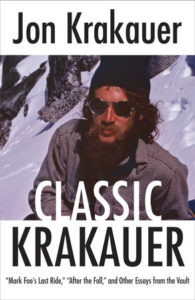 Jon Krakauer, Classic Krakauer: Essays on Wilderness and Risk
Vintage, October 29
Jon Krakauer is most famous for his book-length account of the life and death Christopher McCandless, Into the Wild, a gripping, deeply reported adventure story that is at once a classic American wilderness narrative (man seeks something in the woods) and interrogation of the same (what was missing in McCandless's life that led him to his self-deluded doom?). And there's plenty more where that came from! This paperback collection (which first appeared as an ebook last year) covers a vast range of Krakauer's storytelling territory, from New Mexican caves to the highest peaks on earth to… the planet Mars. There is escapism here, yes, but recognition that we can never really outrun ourselves.
–Jonny Diamond, Editor in Chief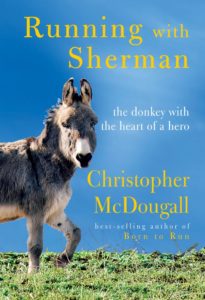 Christopher McDougall, Running with Sherman: The Donkey with the Heart of a Hero
Knopf, October 29
I, like roughly three million other running enthusiasts, was briefly obsessed with Born to Run: A Hidden Tribe, Superathletes, and the Greatest Race the World Has Never Seen when it appeared a decade ago. Now, roving journalist and good-natured running proselytizer Christopher McDougall is back with another inspirational of borderline insane people racing inhumanly long distances. Except, TWIST: this time Chris isn't just pounding the pavement with his fellow homo sapiens. In Running with Sherman, he recounts his efforts to rehabilitate the body, mind, and spirit of a weary donkey by entering them both in the pack burro racing World Championship.
–Dan Sheehan, Book Marks Editor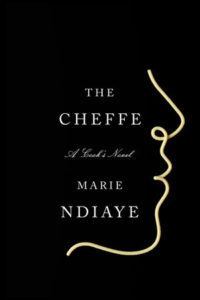 Marie NDiaye, tr. Jordan Stump, The Cheffe
Knopf, October 30
In the best sense, Marie NDiaye's writing rarely lets you breathe. And why should it, when there is so much to say about the lives of the women she writes about? The Cheffe is coming to the states courtesy of her longtime translator Jordan Stump. The novel tells of an accomplished female chef who thrives despite the toxicity of a male-dominated field. It is a story of perfectionism and carnal affairs, the latter especially being a NDiayen trademark.
–Aaron Robertson, Assistant Editor
*
NOVEMBER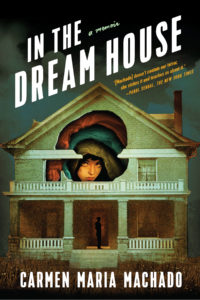 Carmen Maria Machado, In the Dream House
Graywolf, November 5
Like pretty much everyone else I know who reads books, I've been obsessed with Carmen Maria Machado since her 2017 short story collection Her Body and Other Parties (well, actually before that, but this is neither here nor there). Her sentences are like spells; I don't know how else to say it. Her second book is a memoir about surviving an abusive relationship, the chapters divided by narrative tropes, themes, and forms—Dream House as Picaresque, Dream House as Mystical Pregnancy, Dream House as Choose Your Own Adventure—and it is weird, innovative, and affecting to the core.
–Emily Temple, Senior Editor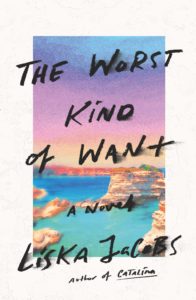 Liska Jacobs, The Worst Kind of Want
MCD, November 5
A literary noir about a fortysomething woman who travels to Rome after a long spell of serving as her mother's caregiver, ostensibly to keep an eye on her teenage niece, this novel sounds dark, fascinating, and like any noir worth its salt, sexy. According to its publisher's page, The Worst Kind of Want has "the sharp-edged insight of Ottessa Moshfegh and the taut seduction of Patricia Highsmith," and if that doesn't sell you then we have nothing more to say to one another.
–Jessie Gaynor, Social Media Editor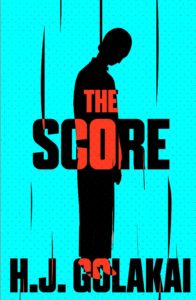 H. J. Golakai, The Score
Cassava Republic Press, November 5
Golukai's reporter-activist heroine Vee Johnson returns for her second investigation, as she and her partner stumble upon a murder in the midst of what was meant to be a punishingly boring assignment reviewing a dusty tourist lodge in the middle of nowhere. As the journalists investigate, they're drawn into an intricate web of corruption, murder, and dog-walking. Cassava Republic is one of the coolest indie international presses around, and I read all their releases religiously.
–Molly Odintz, CrimeReads Associate Editor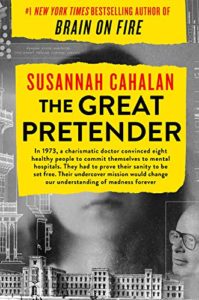 Susannah Cahalan, The Great Pretender
Grand Central, November 5
In the 1970s, Stanford psychologist David Rosenhan and seven other "normal" people went undercover into mental health institutions across the country to test the validity of diagnosis and treatment. The result was groundbreaking; their findings closed down whole facilities. To this day, their experiment is still often referenced as a milestone in our understanding of "madness." But is it the whole story? Susannah Cahalan digs deeper, and brings the conversation David Rosenhan and his colleagues started to today's mental health debates.
–Katie Yee, Book Marks Assistant Editor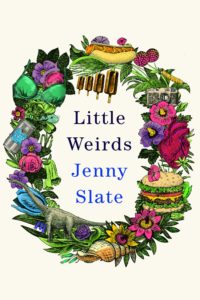 Jenny Slate, Little Weirds
Little, Brown, November 5
I am just going to leave the official description of this book here, and you can decide whether it appeals:
Hello! I looked into my brain and found a book. Here it is. Inside you will find:
The smell of honeysuckle
Heartbreak
A French-kissing rabbit
A haunted house
Death
A vagina singing sad old songs
Young geraniums in an ancient castle
Birth
A dog who appears in dreams as a spiritual guide
Divorce
Electromagnetic energy fields
Emotional horniness
The ghost of a sea captain
And more
I hope you enjoy these little weirds.
Love,
Jenny Slate
I think you've got the idea.
–Emily Temple, Senior Editor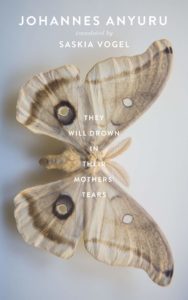 Johannes Anyuru, tr. Saskia Vogel, They Will Drown in Their Mothers' Tears
Two Lines, November 5
One of the impoverishments of most terrorist attack fiction is how hard such novels find it to imagine anything else. Anger, radicalization, brutality, shock and the aftermath of trauma: it often feels too much like a replay of what television has already shown us. This new novel by Swedish writer Johannes Anyuru departs fantastically from this script. It begins with an assault on a comic book store during an event by a cartoonist who has made jokes at the Prophet's expense, but where it goes from there is strange, magical, and one of the first books to emerge out of our modern time to touch terrorism the way Vonnegut did war. Anyuru doesn't shock the mind, but rather force us to ask new questions about what being a spectator truly means.
–John Freeman, Executive Editor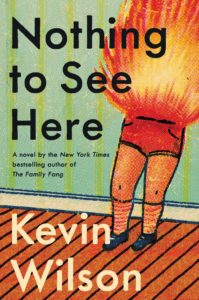 Kevin Wilson, Nothing to See Here
Ecco, November 5
I can always count on Kevin Wilson to a) make me laugh and b) make me feel things. His newest novel, in which a woman is tasked with taking care of two young children—who, not for nothing, tend to burst into flames when agitated—is certain to keep the trend going.
–Emily Temple, Senior Editor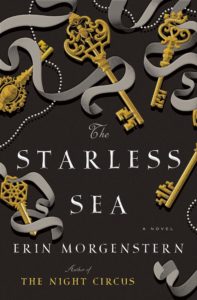 Erin Morgenstern, The Starless Sea
Doubleday, November 5
I was at the American Library Association conference in DC a week ago and the line to acquire an early copy of this one—a sweeping love story set in a secret underground world of pirates, painters, lovers, liars, and magical ships—was so long that I just assumed there was some wonderful new drug or open bar at the end of it. If that isn't a good omen for this follow-up to Morgenstern's beloved 2011 fantasy debut, The Night Circus, I don't know what is.
–Dan Sheehan, Book Marks Editor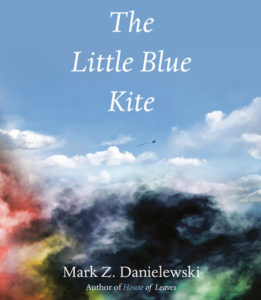 Mark Z. Danielewski, The Little Blue Kite
Pantheon, November 5
I'm going to level with you: I have no idea what this book is about. All I can find is an enigmatic description, a cover, a category (literary fiction) and a length (96 pages). Other than that, who knows? But it's Danielewski, so I thought you might like to know. Here's the description:
We all have fears, but if we can't face the small ones how will we face the big ones? Kai is afraid to fly a little blue kite. But Kai is also very, very brave, and overcoming this small fear will lead him on a great adventure.
Remember: all great adventures start with one little moment. You know the one. It's like a gentle breeze whispering in your ear what you already know by heart:
not even the sky is the limit . . .
–Emily Temple, Senior Editor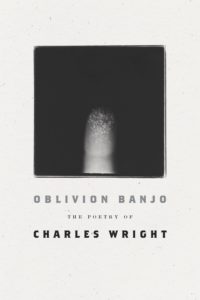 Charles Wright, Oblivion Banjo
FSG, November 5
For decades Charles Wright has been America's backwood Buddhist, its metaphysical gardener, its lore collector, a most cosmopolitan local. He's never donned a farmer's costume or heckled the trees without dignity. He simply listens, taking in what the land says without speaking. As a poet he creates a similar effect, whether working in a sestet or a sonnet, or in the long, wending lines of his 1995 volume, Chickamauga, Wright sounds the same: Like a poet looking inward and outward at the same time. The measure of his breath is timed for trance states and revelation, but it's never a mist machine. A Tennessean by birth and longstanding Virginia by residence, he knows too much blood was spilled across the South to go looking for transcendent relief. So he listens to the ghosts, even the culture around him hasn't. "The grill net of history will pluck us soon enough," he once wrote. This book collects all of his work as if that time is near.
–John Freeman, Executive Editor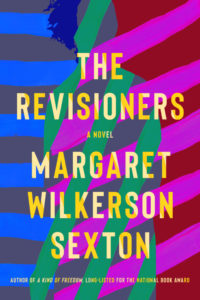 Margaret Wilkerson Sexton, The Revisioners
Counterpoint, November 5
Sexton's follow-up to her National Book Award-nominated debut, A Kind of Freedom, tackles generational legacies, the echoes of history, and strength of bonds between women. R. O. Kwon called it "a time-bending epic about family, desire, strength, and terror, as well as the possibly supernatural power of the stories we tell ourselves," which is good enough for me.
–Emily Temple, Senior Editor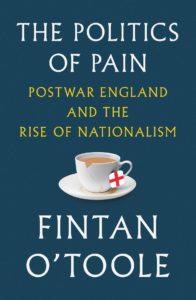 Fintan O'Toole, The Politics of Pain: Postwar England and the Rise of Nationalism
Liveright, November 5
Fintan O'Toole is one of Ireland's sharpest and most compassionate political and social commentators (not to mention our foremost theater critic) and his analysis of the national obsessions, psychological hang-ups, and colonialism-derived paranoias that led to Brexit is an absolute must-read for anyone looking to understand why exactly Britain voted to self-immolate three years ago.
–Dan Sheehan, Book Marks Editor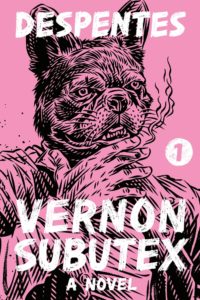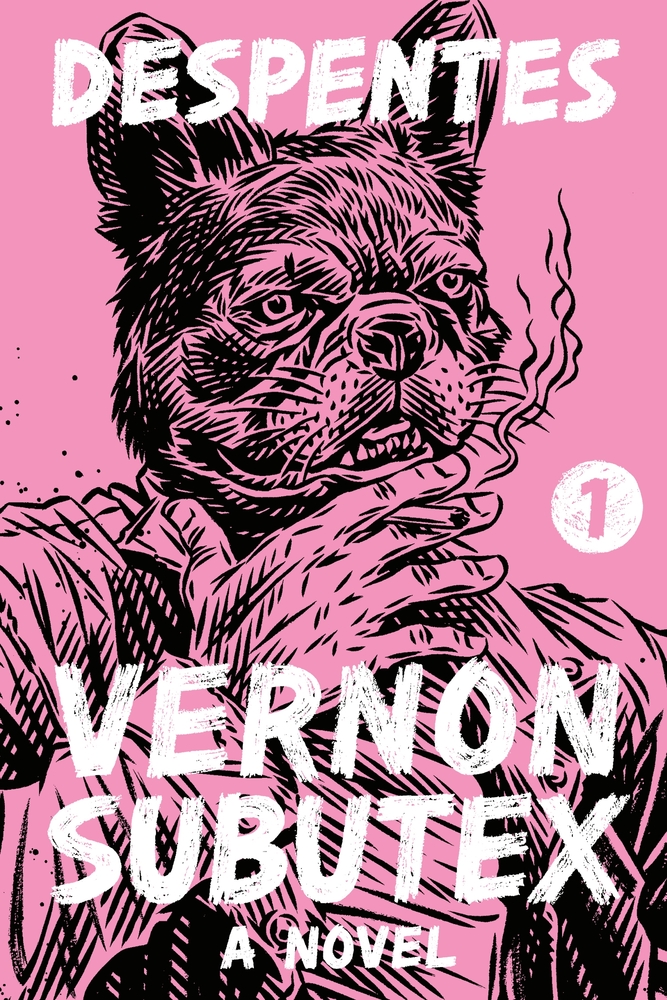 Virginie Despentes, tr. Frank Wynne, Vernon Subutex 1
FSG Originals, November 5
Throughout Europe, Despentes' gritty trilogy of novels about a down-on-his-luck Parisian record store owner are front and center at most bookstores. At last volume one will bolt from its gate in America this fall, unleashing Despentes' terrifying vision of 21st-century Paris. If you haven't seen her film, Base-Moi, or read her essays on gender and porn or power, hang on tight. Hers is a world gusting on mountains of coke, dirty couches, never-ending parties hosted by sentimental stock-brokers, and a teetering sense that the phantasmagoria of modern life is so poisonous it may not be survived. Despentes' unnerving ability to render gargoyles of humanity into believable—sometimes even touching—characters keeps these books' hooks in you, even if you try to pull away.
–John Freeman, Executive Editor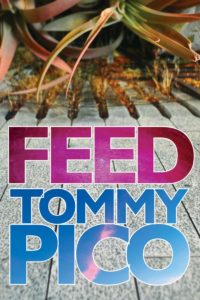 Tommy Pico, Feed
Tin House, November 5
Releasing his fourth book of poetry in as many years, Tommy Pico rounds out the Teebs saga with Feed, a sprawling love letter to himself and the universe. Teebs seeks to feed himself emotionally by grappling with the idea of reconciliation, and stomach-ly by grappling with mac and cheese. Hilarious, inventive, and insightful, it's Feed like your Twitter feed, or like a setup and the punchline is your feelings.
–Kevin Chau, Editorial Fellow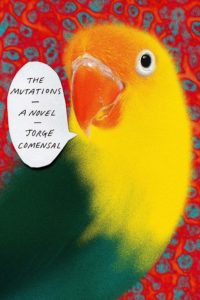 Jorge Comensal, tr. Charlotte Whittle, The Mutations
FSG, November 12
I firmly believe that all tragedies benefit from comedy (and vice versa). Jorge Comensal's debut novel is a comedy about cancer of the tongue, after which the Ramón, the afflicted protagonist—a "successful lawyer and militant atheist"—can no longer speak. One review called it "hilarious and funereal," which is what I hope for from all books, as well as from my own funeral.
–Jessie Gaynor, Social Media Editor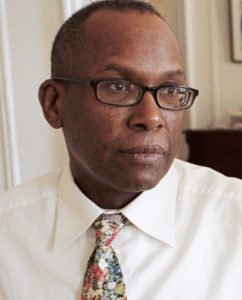 Darryl Pinckney, Busted in New York and Other Essays
FSG, November 12
"White supremacy isn't back," Pinckney tells us in this book of 25 essays about black intellectual, social, and personal history in America and beyond, "it never went away." Pinckney's essays tackle Ferguson, James Baldwin, Kara Walker, Moonlight, the Black Panther Party and more with sharp intelligence and a keen historical sensibility. As Zadie Smith writes in the introduction to the book: "How lucky we are to have Darryl Pinckney who, without rancor, without insult, has, all these years, been taking down our various songs, examining them with love and care, and bringing them back from the past, like a Sankofa bird, for our present examination. These days Sankofas like Darryl are rare. Treasure him!"
–Emily Temple, Senior Editor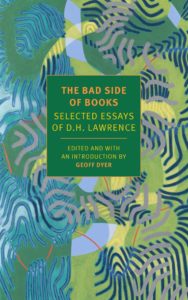 D. H. Lawrence, ed. Geoff Dyer, The Bad Side of Books: Selected Essays
NYRB, November 12
The son of a coal miner father and a mother who worked in lace-making industries, David Herbert Lawrence has become such a monolith it's sometimes hard to seem him in plain sight. How a man so frail, who spent so much time restlessly moving across Europe and the globe, and who died at just age 44, managed to produce more than fifty volumes of poetry, drama, and fiction in such a short life—upending, for better or worse, how sex was written about—remains a marvel. He was also, clearly, a prolific essayist, writing on everything from porcupines to government to the morality questions of literature. Late in his life, he was often doing it at great speed, alongside reviewing, for money, still with a lot of style. Here Geoff Dyer, one of literature's slyly prolific writers himself, and author of the funniest book on Lawrence to date, edits and selects what ought to be seen into this compelling, not too fat volume.
–John Freeman, Executive Editor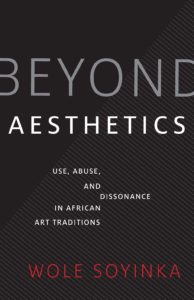 Wole Soyinka, Beyond Aesthetics: Use, Abuse, and Dissonance in African Art Traditions
Yale University Press, November 12
Playwright, poet, essayist, and Nobel laureate Soyinka is also an avid art collector, and this book of essays is a personal look at his journeys in the art world and his impressions of the complex position of African art—making it, collecting it, exhibiting it—today, and how that relates to its history and tradition.
–Emily Temple, Senior Editor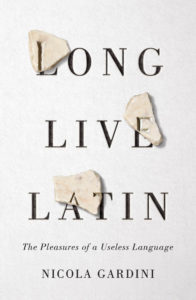 Nicola Gardini, Long Live Latin
FSG, November 12
As a failed Classics major, I still have a soft spot for all things Greek and Latin-adjacent. In Long Live Latin, novelist and Oxford professor Nicola Gardini makes a case for the "dead" language he loves. I have found Classics professors to be some of the most passionate people on earth, so I expect this book will have me digging out my Wheelock's Latin and making flashcards for at least a week or two. I'm also excited by the fact that the books translator, Todd Portnowitz, has previously translated several collections of poetry, which seems very promising for this book's linguistic potential (pun intended? I don't even know anymore).
–Jessie Gaynor, Social Media Editor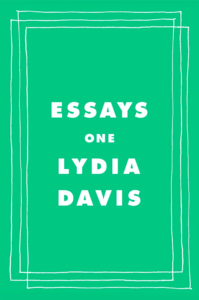 Lydia Davis, Essays: One
FSG, November 12
Lydia Davis' Varieties of Disturbance changed the shape of storytelling for me. It is one of the few books I return to time and time again, so I'm excited to see what happens when she turns her wit and carefully chosen language into nonfiction. Essays: One is a collection of five decades' worth of essays, lectures, and wisdom.
–Katie Yee, Book Marks Assistant Editor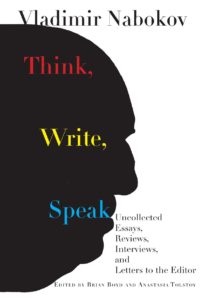 Vladimir Nabokov, Think, Write, Speak: Uncollected Essays, Reviews, Interviews, and Letters to the Editor
Knopf, November 13
To be perfectly honest, I can't imagine what's in here. After all, we've all been fully obsessed with Nabokov for years, and after Strong Opinions, what could be next? His grocery lists? I mean, let's get real, there is no world in which it was Vlad and not Vera who wrote the grocery lists, but I guess what I'm trying to say is: it doesn't really matter what's in here, because I am going to read it. Such is the power of Nabokov.
–Emily Temple, Senior Editor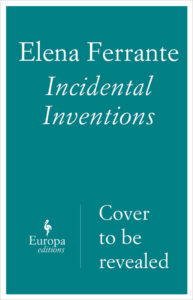 Elena Ferrante, Incidental Inventions
Europa, November 19
Yes, I know I could have read Ferrante's year of op-eds in The Guardian, but I didn't. So I'm going to read them in this nice little edition that Europa Press put together, because it's Elena Ferrante and she's great.
–Emily Firetog, Deputy Editor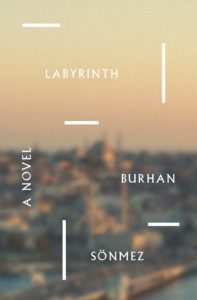 Burhan Sönmez, tr. Umit Hussein, Labyrinth
Other Press, November 19
As this book opens, a blues singer attempts to take his life by jumping five-hundred feet off a bridge into the Bosphorus. He survives but his memory is shattered—he knows the last Sultan has died, but the rest is a maze. This short, elliptical novel by the author of Istanbul, Istanbul follows him into its pathways, conjuring the ineluctable entanglement of place and person.
–John Freeman, Executive Editor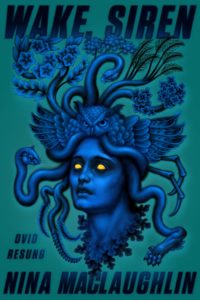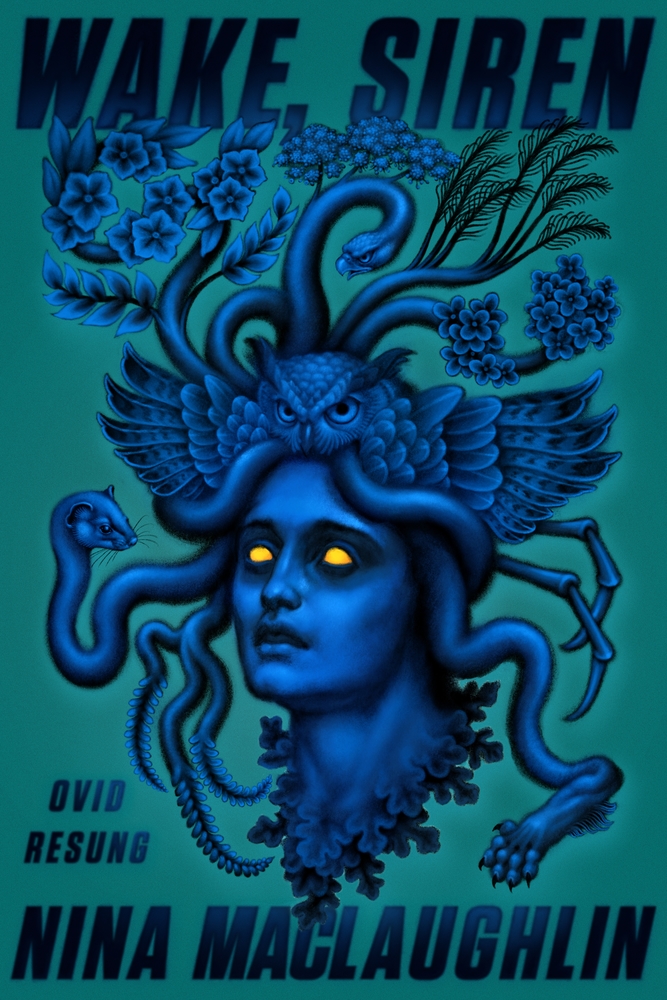 Nina MacLaughlin, Wake, Siren
FSG Originals, November 19
It's been a long time coming. Women are standing at the helm, holding the mic, wielding the pen now. But what about the stories of old? What have we missed in the telling of those tales? In Nina MacLaughlin's Wake, Siren, we venture back into myth, to Ovid's Metamorphoses, to hear from the seductresses, the nymphs, and the goddesses. Finally.
–Katie Yee, Book Marks Assistant Editor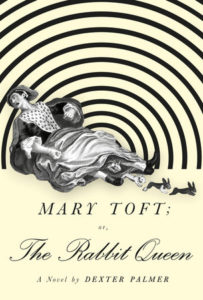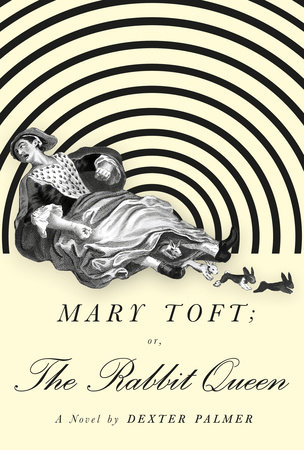 Dexter Palmer, Mary Toft; or, The Rabbit Queen
Pantheon, November 19
I'll admit it: I was anticipating this novel based on the title alone—and then I saw the cover, and then I found out that it was based on the true story of a woman in 1726 in Godalming, England, who, it seemed, kept giving birth to dead rabbits. Of course it was eventually proven to be a hoax, but still, I definitely need to read a novel about it. Maybe I'll rewatch The Favorite after I'm done reading.
–Emily Temple, Senior Editor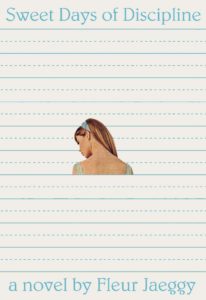 Fleur Jaeggy, tr. Tim Parks, Sweet Days of Discipline
New Directions, November 26
Listen: if you have not read this exceptional novel, please take the opportunity of its reissue (with a perfect new cover by Oliver Munday) to do so. It is a slim novel, glorious, acerbic, and sad, about one young girl's obsession with another at a Swiss boarding school. I have never gasped so much in sheer literary joy as while reading this novel; just trust me.
–Emily Temple, Senior Editor

*
DECEMBER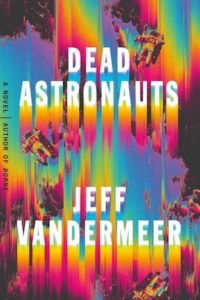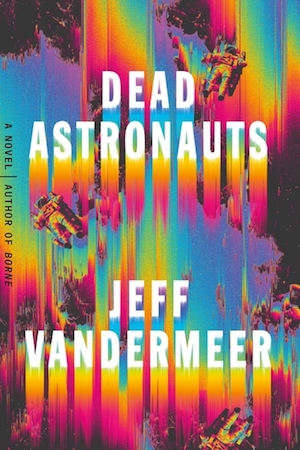 Jeff VanderMeer, Dead Astronauts
MCD, December 3
Jeff VanderMeer has emerged as one of the most exciting writers of weird and speculative fiction—and he's also turning out to be pleasantly prolific. I'm always excited when VanderMeer publishes a new book, and this one, which features "a messianic blue fox who slips through warrens of time and space on a mysterious mission" and "a homeless woman haunted by a demon who finds the key to all things in a strange journal" and "a giant leviathan of a fish, centuries old, who hides a secret, remembering a past that may not be its own," among other highly suspect and interesting things, is no exception.
–Emily Temple, Senior Editor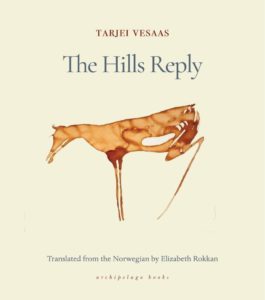 Tarjei Vesaas, tr. Elizabeth Rokkan, The Hills Reply
Archipelago, December 10
This final work by one of Norway's most significant writers of the 20th century has the abstract, colorist strangeness of Matisse's late wall-hangings. What would happen if landscape entirely superseded people (as if this doesn't happen when we die). Here's a beautiful, arresting answer.
–John Freeman, Executive Editor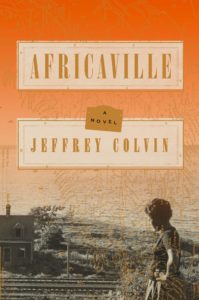 Jeffrey Colvin, Africaville
Amistad, December 10
This debut novel tells the story of three generations of the Sebolt family, who move to "Africaville," a town settled by former slaves outside of Halifax, Nova Scotia, in the 1930s—and as time goes on, proceed to both embrace and reject the village and all it represents (as families, over generations, will tend to do).
–Emily Temple, Senior Editor
---