Lit Hub's Fall 2019 Nonfiction Preview: Technology
The Robots Are Here, So You May As Well Read About Them
This past week we've previewing the most anticipated nonfiction titles coming out this fall, covering memoir, essays, politics, history, biography, social science, and more (see it all, here). We continue today with science and technology.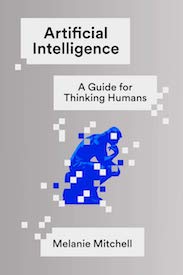 Melanie Mitchell, Artificial Intelligence: A Guide for Thinking Humans
Farrar, Straus and Giroux, Oct. 15
Have the machines come for us yet? In this guide to the current state of artificial intelligence, Melanie Mitchell breaks down exactly what AI is capable of and what it is not, along with a recent history of the field and plenty of anecdotes for beginners to the topic and those who bring a deep interest.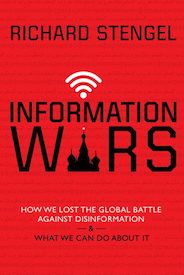 Richard Stengel, Information Wars: How We Lost the Global Battle Against Disinformation and What We Can Do About It
Grove/Atlantic, Oct. 8
Former TIME editor Richard Stengel, who served as President Obama's Under Secretary of State for Public Diplomacy and Public Affairs, has been tracking information wars around the world, particularly those waged by ISIS, Russia and the United States—three fundamentally different cases bound by their targeted exploitation of social media and group anxieties to create climates of "disinformation." Stengel understands such manipulation as one of the greatest threats to democratic institutions.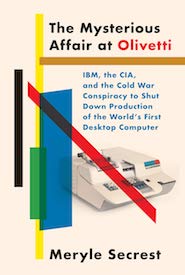 Meryle Secrest, The Mysterious Affair at Olivetti: IBM, the CIA, and the Cold War Conspiracy to Shut Down Production of the World's First Desktop Computer
Knopf, Nov. 5
The first desktop computer originated in the early 1960s at Olivetti, an Italian company whose foray into consumer electronics would eventually, Meryle Secrest argues, lead them to the center of an international conspiracy. At the book's core is the story of Camillo Olivetti, his son Adriano, and his grandson Roberto, all of whom pioneered the company through new technological innovations.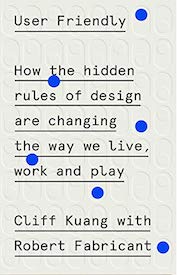 Cliff Kuang and Robert Fabricant, User Friendly: How the Hidden Rules of Design Are Changing the Way We Live, Work, and Play
MCD, Nov. 12
We all encounter an untold number of design decisions in our daily lives, often without realizing it. Cliff Kuang, former head of UX at Fast Company, and Robert Fabricant, former Vice President of Creative for Frog Design, illuminate some of them in this book and the history of user-oriented design itself, from the Great Depression to the present day.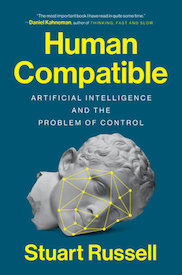 Stuart Russell, Human Compatible: Artificial Intelligence and the Problem of Control
Viking, Oct. 8
Isaac Asimov's second law of robotics states that a robot must obey orders given it by human beings except in cases where those orders could bring harm to other humans. Though not explicitly engaged with this precept, computer scientist Stuart Russell's book essentially sets out to test this idea on artificial intelligence: what groundwork must be laid to ensure that what could theoretically be humankind's greatest achievement does not become our severest regret? Russell's idea is to construct AI on a foundation of uncertainty, whereby machines become skeptics of human preferences. By questioning our own motivations, in other words, this AI might learn to be humbler and more "naturally" giving than we ourselves might be.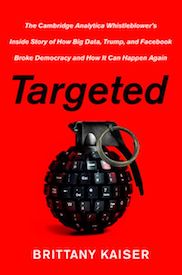 Brittany Kaiser, Targeted: The Cambridge Analytica Whistleblower's Inside Story of How Big Data, Trump, and Facebook Broke Democracy and How It Can Happen Again
Harper, Oct. 22
Even if the thought of delving into the story of Cambridge Analytica makes you want to run, far away, from this country and everyone in it, Brittany Kaiser's chronicle of her time working there still holds valuable insight into the maelstrom that helped elect the president and what happens next. Her account of the 2016 election, from the vantage point of Cambridge Analytica, ultimately becomes an argument for regulation of the industries that exploit user data with sometimes-disastrous consequences.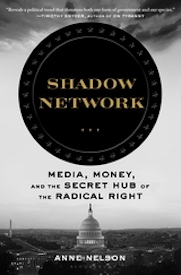 Anne Nelson, Shadow Network: Media, Money, and the Secret Hub of the Radical Right
Bloomsbury, Oct. 29
Anne Nelson lays out a stunning and terrifying history of the Council for National Policy, a powerful conservative coalition that has aimed an organized attack on press freedom, environmental activism, and civil liberties over the course of the last few decades.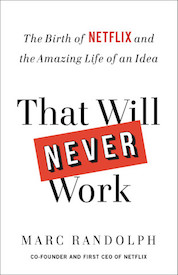 Marc Randolph, That Will Never Work: The Birth of Netflix and the Amazing Life of an Idea
Little, Brown and Company, Sept. 17
Netflix has changed more than just our viewing habits. In some ways it has also relocated the family room and shifted the hearth. Marc Randolph, co-founder and former CEO of Netflix, tells the basement start-up origin story of the company that transformed how (and at what pace) the world consumes media.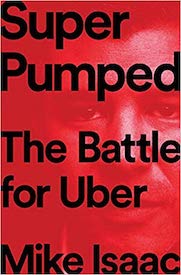 Mike Isaac, Super Pumped: The Battle for Uber
W. W. Norton, Sept. 3
Mike Isaac writes the deeply reported story of how Uber went from a promising startup, led by an ambitious CEO and poised to overtake the transportation industry, to facing the endless battles and controversy that would irreparably mark it as the prime example of Silicon Valley's shortcomings.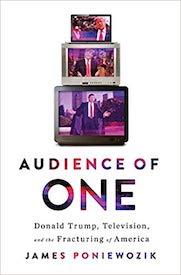 James Poniewozik, Audience of One: Donald Trump, Television, and the Fracturing of America
Liveright, Sept. 10
How did a reality television personality become president? One of the answers to that question lies in the workings of television, a medium that rewards narcissism and celebrates reinvention. James Poniewozik's history tracks the course of television from its origins to the many fandoms it holds today.
---