Lit Hub's Fall 2018 Nonfiction Preview: Politics & Social Science
Of Trump, Traitors, and Pussy Rioters
Another season, another reading list—but you have to admit there's something special about fall. It's that loamy back-to-school scent, or maybe it's the promise of colder weather, aka at least one reliable reason to stay home and read. Luckily, there are plenty of great books on the horizon. To that end, all month, we'll be previewing some of the best nonfiction coming to shelves over the next few months, and for our first installment, I've collected ten of the Lit Hub staff's most anticipated books of the season on politics and social science (and all their attendant tentacles). Ten, of course, being only the tip of the iceberg—so let us know which other books you're looking forward to in the comments.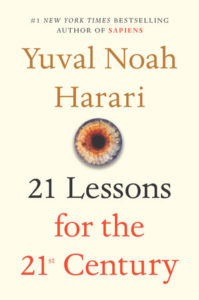 Yuval N. Harari, 21 Lessons for the 21st Century
(Spiegel & Grau, September 4)
In 21 razor-sharp essays, Harari explores 21 of the current moment's greatest challenges, from disruptive technology, data, and privacy, to dictatorial forces, terrorism, and nationalism. Will humanity survive its own tech? What will the future look like? By incorporating history, politics, social science, and plain old rational thought, Harari might be able to give us a glimpse.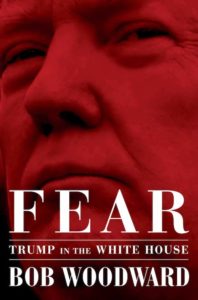 Bob Woodward, Fear
(Simon & Schuster, September 11)
To be fair, if you were going to read this, you've probably already read it, and if you're anything like me, you need less Trump content in your life, not more. But still: Woodward is always worth reading, and as much as we'd all like to plug our ears and pretend this administration isn't happening, that's just not going to work. Better to know.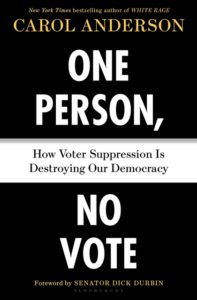 Carol Anderson, One Person, No Vote: How Voter Suppression Is Destroying Our Democracy
(Bloomsbury, September 11)
Voter suppression is one of the most important threats to American democracy. You might already think this before reading Anderson's book, but if not, the copious, well-researched evidence she presents here—that shows how Republican politicians have been systematically and purposefully stripping voting abilities from black and low-income voters—is difficult to refute. Immediately relevant and deeply disturbing.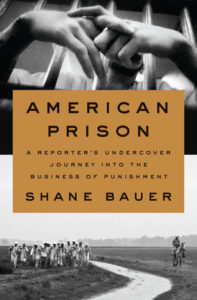 Shane Bauer, American Prison: A Reporter's Undercover Journey into the Business of Punishment
(Penguin Press, September 18)
Bauer spent four months undercover in a privately run Louisiana prison; his book exposes the extreme inhumanity and myriad abuses perpetrated by the American prison system—problems that effect both prisoners and guards. A terrifying look into one of America's darkest and deepest ongoing embarrassments.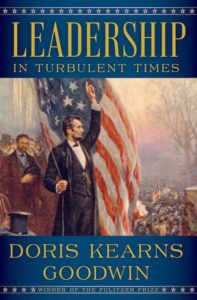 Doris Kearns Goodwin, Leadership: In Turbulent Times
(Simon & Schuster, September 18)
The newest book from Pulitzer Prize-winning historian Doris Kearns Goodwin considers the leadership of four presidents: Abraham Lincoln, Theodore Roosevelt, Franklin D. Roosevelt, and Lyndon Johnson, all of whom she's already written books about, so it's safe to call hers an informed opinion. She draws elegant portraits of the four men, using their biographies and presidencies to investigate the nature of leadership, and hopefully to inspire some of the men and women leading us today.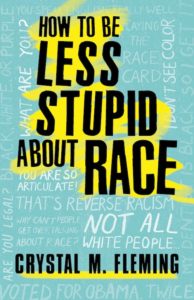 Crystal M. Fleming, How to Be Less Stupid About Race: On Racism, White Supremacy, and the Racial Divide
(Beacon, September 18)
Honestly, we could all stand to be a little less stupid about race. In this book, sociologist, scholar, and "black bi girl from Tennessee" Fleming delivers a radical racial education in witty, irreverent prose. Even (and maybe particularly) for whose who think they "totally get" race and aren't stupid (read: under-educated) about it at all.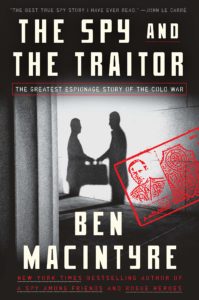 Ben Macintyre, The Spy and the Traitor: The Greatest Espionage Story of the Cold War
(Crown, September 18)
This is the story of Oleg Gordievsky, Russian KGB officer turned MI6 asset responsible for "the single largest 'operational download' in MI6 history"—and the CIA agent who revealed his identity. An absolutely thrilling true story.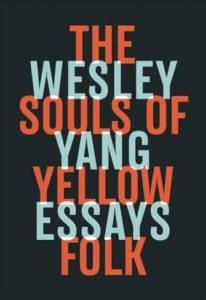 Wesley Yang, The Souls of Yellow Folk
(Norton, October 9)
This volume collects ten years of Yang's acclaimed essays on politics, race, gender, and culture with an emphasis on his Asian-American lens—from unpacking the story of the the Virginia Tech shooter to the "seduction community" of pickup artists to the implications of "tiger mothers" in America.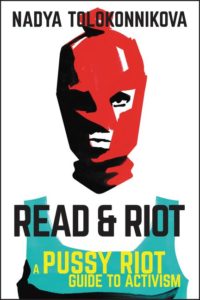 Nadya Tolokonnikova, Read & Riot: A Pussy Riot Guide to Activism
(Harper One, October 9)
A handy resistance guide-cum-memoir from one of the founding members of Pussy Riot. Not the first Pussy Riot book, of course, but the one most likely to fuel your next bout of organized hooliganism.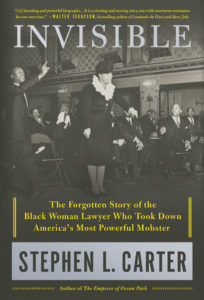 Stephen L. Carter, Invisible: The Forgotten Story of the Black Woman Lawyer Who Took Down America's Most Powerful Mobster
(Henry Holt, October 9)
In this book, Carter—a former clerk for Supreme Court Justice Thurgood Marshall—tells the forgotten story of his own grandmother, Eunice Carter, who beat the odds (she graduated from law school in 1932, when many didn't even admit women or African Americans) to become a successful prosecutor and the brains behind the operation that finally nabbed New York City mobster Lucky Luciano. Carter is definitely a woman we should remember.
See also:
DeRay Mckesson, On the Other Side of Freedom: The Case for Hope (Viking, September 4)
Ben Fountain, Beautiful Country Burn Again: Democracy, Rebellion, and Revolution (Ecco, September 25)
Michael Lewis, The Fifth Risk: Undoing Democracy (Norton, October 2)
Erik Loomis, A History of America in Ten Strikes (New Press, October 2)
---