The Bookstore Recommends: 10 Great Small Press Books You Should Read
Brooklyn's Greenlight With Favorites in Poetry and Fiction
As the nation's only nonprofit distributor, Small Press Distribution is dedicated to getting small press literature to the people who want to read it. As such, we're grateful to our main customers—indie bookstores—the outward-facing purveyors who present our books to the public with flair and aplomb. To celebrate the great individuality of our favorite indie stores across the country, SPD's asked a few of them to shine a monthly spotlight on ten of their favorite SPD-distributed titles. This month, we're excited to host Brooklyn's Greenlight Bookstore.
*
Greenlight is an independent bookstore in Brooklyn with locations in Fort Greene and Prospect Lefferts. We believe in serving our surrounding neighborhoods and the communities, and that supporting small and independent presses makes for a better, broader, more inclusive literary culture. Jarrod Annis manages the Fort Greene store.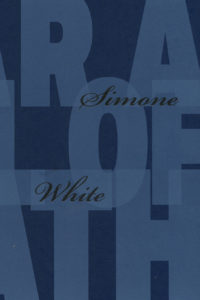 Simone White, Dear Angel of Death
(Ugly Duckling Presse, 2018)
Simone White is so smart it freaks me out. She communes with her subjects on a level that I can see and feel but I fail to actually grasp. Her work shows me what new things are possible in the spaces of thought, and this book sends my head spinning in new and wonderful directions.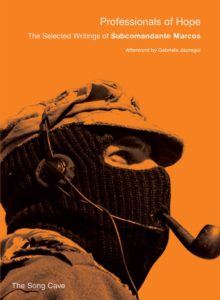 Subcomandante Marcos, Professionals of Hope
(The Song Cave, 2018)
There is revolution in poetry, and poetry in revolution. The fabulist missives of Subcomandante Marcos remind me of that.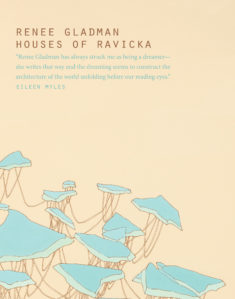 Renee Gladman, The Ravicka novels
(Dorothy, A Publishing Project, 2010, 2011, 2017)
Gladman has spread something vast and important before us in these novels. The text appears minimal, the prose is a work of space that I'm still trying to fathom. You don't read these books, you inhabit them and are never quite able to leave.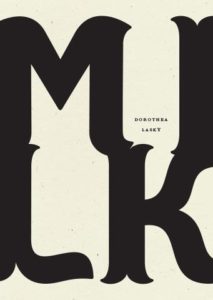 Dorothea Lasky, Milk
(Wave Books, 2018)
This book is alive with a love and terror that's not quite earthly. Reading Lasky's work, I'm ever-conscious of the ancient spirits of the poetic cosmos she's navigated to bring readers closer to our present moment.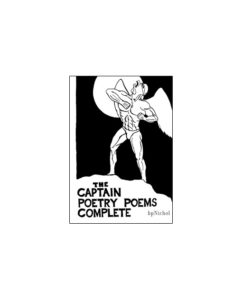 bpNichol, The Captain Poetry Poems Complete
(BookThug, 2011)
There's really nobody else like bpNichol. He's an institution in Canadian letters, and more Americans should know about him. You can tell how much he loves words. You'll never find a better example of a place where humor, lyricism, comic books, and concrete poetry meet in such perfect harmony. Also, he was a writer for Fraggle Rock!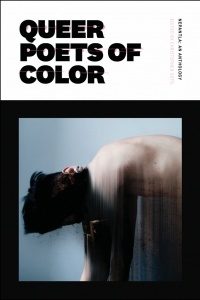 Nepantla: An Anthology Dedicated to Queer Poets of Color, ed. Christopher Soto
(Nightboat Books, 2018)
There's a particular art to anthologies, and every now and again one emerges that is a complete game-changer: The New American Poetry, Black Fire, An Anthology of New York Poets, The Breakbeat Poets, to name a few. This is one of those anthologies. Assembled here is a gathering of poets who serve as a beacon to future generations.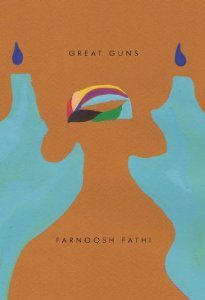 Farnoosh Fathi, Great Guns
(Canarium Books, 2013)
These poems are finely crafted and completely ecstatic. There is joy in language and Fathi's poems surge with it.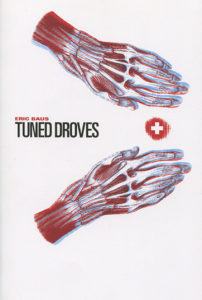 Eric Baus, Tuned Droves
(Octopus Books, 2009)
Somewhere between koans and prose poems, there's the work of Eric Baus. These aren't so much poems as they are tiny artifacts I want to put all around my apartment and live with day after day.
Frank Stanford, The Battlefield Where the Moon Says I Love You
(Lost Roads Publishers, 2000)
Frank Stanford's opus is like a weird thing you find in the woods and you're never sure whether or not to bring it indoors. Years will pass, and you suddenly realize it's still with you. This book is its own school of weird American poetry.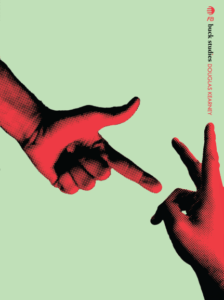 Douglas Kearney, Buck Studies
(Fence Books, 2016)
Each time Douglas Kearney puts out a book, it destroys my notion of what's possible on the page. . . and I love it.
---