Lit Hub Staff Picks: Our Favorite Stories This Month
The Best Writing at the Site in June
From essays to interviews, excerpts and reading lists, we publish around 150 features a month. And though we're proud of each week's offerings, we do have our personal favorites. Below are some of our favorite pieces of writing from the month at Lit Hub.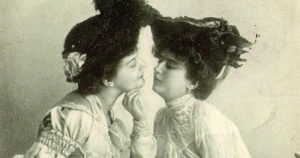 How Do You Queer The Romantic Comedy by Camille Perri
Honestly, the idea of a queer rom-com had never occurred to me before reading Camille Perri's essay. It's a genre so deeply rooted in cliche . . . But in her new novel, When Katie Met Cassidy, Perri uses the tropes to her advantage, framing her story as a romance while exploring sex and gender.
–Alicia Kroell, Editorial Fellow
Article continues after advertisement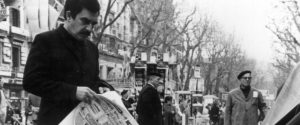 Living with Gabriel García Márquez's Ghost by Lucia Benavides
Shortly after moving into a perfect sunlit room in Barcelona, Lucia Benavides discovered that Gabriel Garcia Marquez once inhabited the same apartment. More than that, he may have even begun work on The Autumn of the Patriarch from the very spot where her writing desk now sits. Like the reporter she is, Benavides set out to discover as much as she could about Garcia Marquez's time in her neighborhood, interviewing old friends of Gabo's, local journalists, and the son of his literary agent Carmen Balcells. It's a fascinating and personal look at Garcia Marquez's time in Spain.
–Jess Bergman, Features Editor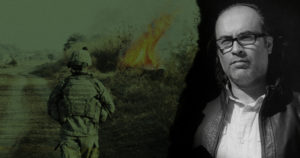 Ahmed Saadawi Wants to Tell a New Story About the War in Iraq by Zahra Hankir
Hankir's fascinating profile of Ahmed Saadawi, author of Frankenstein in Baghdad, describes the author's beginnings, his work as a journalist, and his newfound success as an award-winning novelist. Hankir situates Saadawi not as a novelist who "represents" his culture for Western literary circles, but as a writer telling a story for his own people. "Rarely do Arabic novels written by Arab novelists who live in the Arab world break into the Western mainstream the way Saadawi's has," Hankir writers. "Though dramatized with fantastic elements, Saadawi's novel has given global readers insight into the quotidian struggles of Iraqis, as experienced and witnessed by a local."
–Emily Firetog, Managing Editor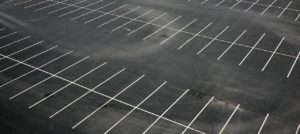 The Abortion Clinic That Wasn't by Emily Heiden
"I am sitting here with a woman who works for an organization that lures desperate women like me into its office with the promise of neutrality and free pregnancy tests, then tells us that if we don't keep our babies, we cannot be with God." This essay, in which Emily Heiden relates her experiences at a crisis pregnancy center, was moving and illuminating when it was originally published; now that the Supreme Court has ruled that such centers should be allowed to continue misleading and gaslighting women seeking medical counseling, it's even more harrowing—and worth your time.
–Emily Temple, Senior Editor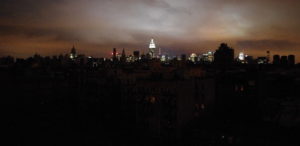 How Hurricane Sandy Turned Regular People Toward Radical Solutions by Elizabeth Rush
I loved (and, obviously, cried at) this excerpt from Elizabeth Rush's stunning Rising: Dispatches From the American Shore, a work of lyrical reportage about the immediate impacts of climate change. This section relates the experience of Nicole Montalo, who lived in a low-lying neighborhood in Staten Island before Hurricane Sandy. In the mode of Svetlana Alexievich, Rush allows Montalo's testimony to "enter into [the text] untranslated" to devastating effect. "By the time I was 26," Montalo tells us, "I lived through two floods, one of which took my father's life." Her story is heartbreaking and deeply personal, but it also reflects larger, underlying causes: "Of course if we knew, we wouldn't have been there. People don't move into these places thinking, 'Living here I might lose my life.' No, there are builders who buy the lots and then they sell them and they spin it and you think you are living in a fine house. . . They took a spot where the water used to be absorbed and they paved it. What they should have done is left it alone."
–Blair Beusman, Associate Editor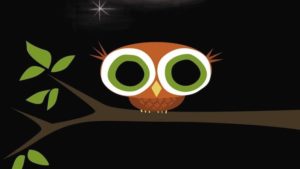 10 Contemporary Classics of Children's Literature by Authors & Illustrators of Color by Eugenia Vela
Alongside ten sweet and wonderful children's book recommendations by authors and illustrators of color (Niño Wrestles the World and Little Owl's Night are particular favorites of mine), BookPeople Austin's Kids Event & Marketing Coordinator Eugenia Vela gives us a lovely introduction about her childhood reading habits in Mexico, and the "impact and value of seeing yourself in literature, as well as reading about characters who don't look like you at all."
–Dan Sheehan, Book Marks Editor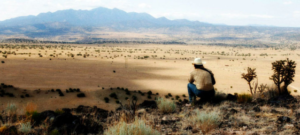 Borderlands Noir by Molly Odintz
Crime novels and their settings are inextricably linked in our imaginations, and for my money there's no more fertile terrain for a story than the borderlands. In article, CrimeReads's associate editor, Molly Odintz finds mysteries and crime novels from all over the world that explore that murky, interstitial territory where law is always in doubt and allegiances are obscure. This is the crime fiction of divided cities, disputed borders, and no man's lands, and I fully plan to dedicate a good deal of my free time over the next few weeks to discovering new authors and works from Odintz's selections.
–Dwyer Murphy, CrimeReads Editor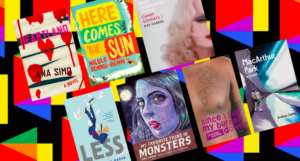 7 Contemporary Classics of LGBTQ Literature by William Johnson
Lambda Literary is a vital organization that advocates for LGBTQ writers, "elevating the impact of their words to create community, preserve our legacies, and affirm the value of our stories and our lives." This recommended reading list of seven contemporary classics of LGBTQ literature was compiled by Lambda Literary's Program Director, William Johnson. I really appreciated the mix of genres in this: a dystopian story, a chapbook of poetry, a graphic novel. And I'm looking forward to reading more of these powerful stories, long after Pride Month is over.
–Katie Yee, Book Marks Assistant Editor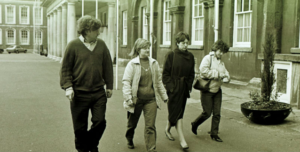 The Gothic Horror of 1980s Ireland by Liz Nugent
Liz Nugent's essay on growing up in the Ireland of the 1980s is harrowing, and with our current administration, increasingly familiar. Reading this essay in the wake of Ireland's referendum on abortion serves as the perfect reminder of why the referendum was so necessary, how anger can lead to change, and how dark days can inspire great (crime) writing.
–Molly Odintz, Associate CrimeReads Editor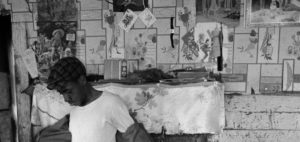 The Sound of Black Voices, The Sound of My Father by Harmony Holiday
My favorite writers tend to be people who've spent time thinking of themselves as poets, the kind of people who will take all day on a single clause from a single line of a 12-line poem. The instincts of a poet tend to make for wonderful prose: the ability to compress immense feeling into diamond-hard metaphor, the power to harness words to the page as if they were spoken things, revealing all that latent energy in the smallest details of the world… Harmony Holiday is one such writer, and these talents (along with many others) are apparent in this essay about her father, her family history, and the power of recorded Black voices.   
–Jonny Diamond, Editor in Chief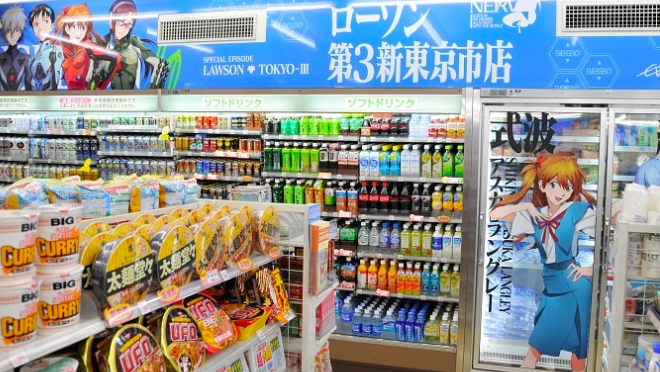 Love Letter to a Convenience Store by Sayaka Murata
Sayaka Murata's love letter to a convenience store is one of the oddest, most magical pieces I've read in a while. How much kinder the world seems when we see it as animate. Gussied up for us, maybe capable of feeling. We spend so much time in a built environment, maybe that's how we'll escape the curlicues of cant which politics and social media lead us through daily. To love that indiscriminately. "The number one reason I love you is that you made me human," Murata concludes, shortly before declaring she looks forward to their next date. I felt the same way when I met the inanimate object her love affair led to, the novel, Convenience Store Woman. It's a tiny miraculous jewel of a book. It made me hungry to read more of her stories. Would that you could buy them in gum-sized packets at 7-11.
–John Freeman, Executive Editor
---