Lit Hub Staff Picks: Our Favorite Stories from April
The Best Writing on Lit Hub During the Cruelest Month
From essays to interviews, excerpts and reading lists, we publish around 150 features a month. And though we're proud of each week's offerings, we do have our personal favorites. Below are some of our favorite pieces of writing from the month at Lit Hub.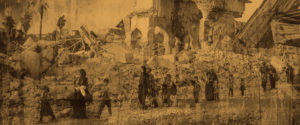 When War Destroyed My Grandmother's Grave
by Dunya Mikhail
What a powerful portrait. It's also a searching meditation about how what gets memorialized in museums is often not the part of life that is lived – so that when each of us die a part of remembrance becomes impossible. Here's one of the most vicious aspects of war – it's erasure of these small living museums of kindness. Of grandmother's like Mikhail's, who knit a family together. As a result even when war doesn't win, it wins by telling the story of how we were. This kind of intimate resistance strikes me as something best done by art and literature: this piece performs that reversal beautifully.
–John Freeman, Contributing Editor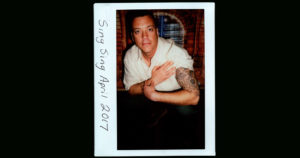 How John J. Lennon Became a Prison Journalist—From the Inside
by Daniel A. Gross
Daniel Gross's in-depth profile of John J. Lennon, who's currently serving 28 years to life in Sing Sing prison, is a fascinating study of a man who has reinvented himself as a sought-after journalist while incarcerated. From his debut op-ed on The Atlantic's website, "A Convicted Murderer's Case for Gun Control," to a personal essay in The Hedgehog Review and reported features for The Marshall Project and VICE, Lennon's work renders visible the lives of people American society has worked diligently to erase—like that of Leonard H. Benzin, whose slow death by colon cancer Lennon documented in "Dying in Attica." As he told Gross over the course of their interviews, "There's plenty of story around me, and within me." And he's determined to bring it to light.
–Jess Bergman, Features Editor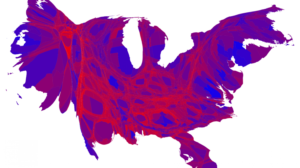 Kevin Williamson, Transphobia and the Myth of Ideological Diversity
by Gabrielle Bellot
A brilliant, scorching piece by Gabrielle Bellot on the naked transphobia of Kevin Williamson (recently hired, and even more recently fired, by the Atlantic) and the cynical attempts by certain media outlets to win-back right-wing readers by hiring Never-Trump conservatives as pundits, regardless of how regressive and offensive their past writings have been, at the expense of any meaningful progressive or left-wing representation. "Unfortunately, 'ideological diversity' often really means exploring the far right and ignoring the far left. Why hire a radical queer writer, when you could hire a transphobe who believes that accepting the scientific and social reality of trans people means regressing to "very primitive understanding of reality?"
–Dan Sheehan, Book Marks Editor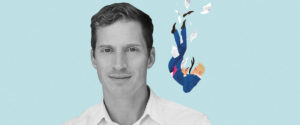 Andrew Sean Greer: All the Novels I Almost Wrote
by Andrew Sean Greer
I found this short piece, in which the most recent recipient of the Pulitzer prize in fiction looks back at the novels he was going to write, deeply charming, not least because of Greer's self-deprecating humor about his own abandoned work and rejected applications. Every writer has scraps of story ideas lying around, and every writer has great (or, um, at least passable?) novel ideas that she's never quite managed to get off the ground—but it's nice to know that some of the best also fail . . .  a lot.
–Emily Temple, Senior Editor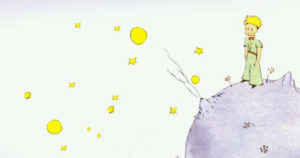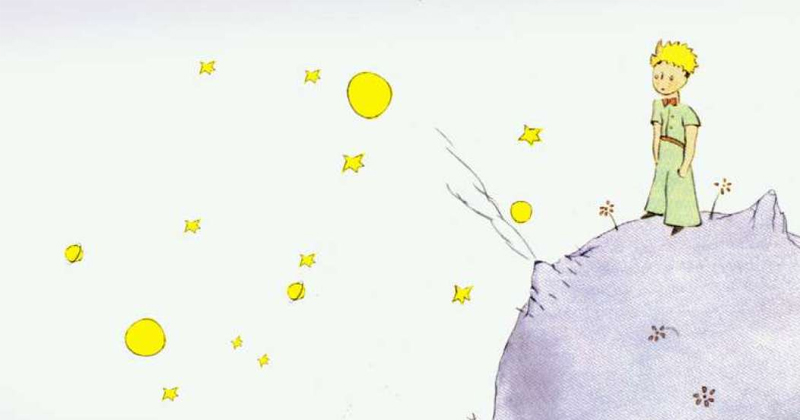 How A Beloved Children's Book Was Born of Despair
by Stacy Schiff
As someone who first encountered The Little Prince later in life than the intended audience (as a very sad college student) and became immediately enamored of it, I was very moved on Stacy Schiff's meditation on the book and its backstory. It was "proposed as a kind of therapy" to help Antoine de Saint-Exupéry through the misery and estrangement of living in America. The resulting work, while initially misunderstood, has gone on "to outsell every other on the planet except the Bible." The notes of sadness underlying its sweetness are what first moved me, and I think this piece does a beautiful job illuminating each of those impulses in its creation and reception.
–Blair Beusman, Associate Editor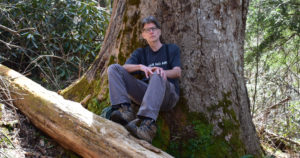 Richard Powers: There Are Things More Interesting Than People
by Kevin Berger
"So much of the first part of my life was spent reveling in the best things that humans could make . . . Now I'm listening to that bird, smelling the air, hearing that water, and looking at these crazy trees and wildflowers, and I'm thinking, if the second half of my life is spent reveling in what nonhumans make, it would be a pretty fair trade." In Richard Power's latest book, The Overstory, he shifts away from the previous 11 and focuses in on nature—and specifically trees. Powers argues that our obsession with individual psyche and human exceptionalism has turned fiction into a commodity, something to be "rated in terms of utility." As someone who isn't too familiar with Powers or his work, this profile was a beautiful introduction.
–Alicia Kroell, Editorial Fellow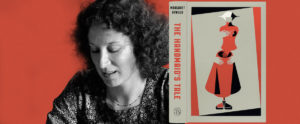 Margaret Atwood on How She Came to Write The Handmaid's Tale
by Margaret Atwood
While Atwood says she couldn't have anticipated the reception that greeted The Handmaid's Tale when it was first published in 1985 (and reveals that, in her journals from the time, she barely even mentions the book) she did at least have a sense that she was on to something. In the thirty years since, she writes, "it has become a sort of tag for those writing about shifts towards policies aimed at controlling women, and especially women's bodies and reproductive functions… Revelers dress up as Handmaids on Halloween and also for protest marches—these two uses of its costumes mirroring its doubleness. Is it entertainment or dire political prophecy? Can it be both?" With the second season of the TV show now airing, there's a line here that has been haunting me since I read it: "I made a rule for myself: I would not include anything that human beings had not already done in some other place or time."
–Emily Firetog, Managing Editor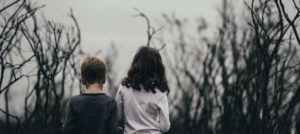 Cults: The One Thing I Will Never Write About
by Hannah Mary McKinnon
This essay from Hannah Mary McKinnon is both heartbreaking and healing. Decades ago, McKinnon lost a close friend to a cult's mass suicide. McKinnon's piece is a beautiful story of friendship beyond the grave—she helps her friend's mother with the funeral, and wraps up her friend's affairs—and a haunting reflection on why we are drawn to dark stories, and why we must sometimes turn away.
–Molly Odintz, CrimeReads Associate Editor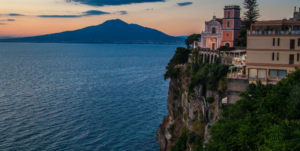 Towards a History of Mediterranean Noir
by Sandro Ferri, translated from the Italian by Michael Reynolds
This essay captures in a few thousand words all the reasons why I love crime fiction. Beginning with the murder of Abel by his brother Cain and the epic poems and tragedies of ancient Greece, then moving to the modern era where Camus gave way to Manchette, Jean-Claude Izzo, and Yasmina Khadra, Ferri draws a provocative and insightful line, defining a literature that shares certain attributes—an "inquisitive" tone, a keen sense of fatalism and irony, the defense of society's most vulnerable, and an appreciation of grilled fish and hearty drink—that strike a chord with so many of us. I've always read Mediterranean Noir, always will, but it was a special treat to find the books and cities that have meant so much to me tied together this way. And it doesn't hurt that the essay's author is the publisher (Europa) who helped to make sure so many of these works could be read and appreciated in the U.S.
–Dwyer Murphy, CrimeReads Senior Editor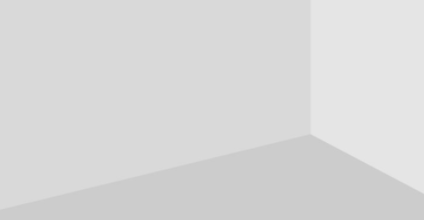 Elements of Literary Style
by John Keene
"Literary style is not the province of the elite, even though today, as in the past, certain styles are privileged and championed over others." One might think the conversation around form vs. content has been thoroughly explored but this essay—its erudition, its generosity, its precision—is so good it makes me want to become a teacher, that I might see it delivered into the brains of thousands upon thousands of young writers.
–Jonny Diamond, Editor in Chief
---