Lit Hub Recommends: Underland, Rachel Ingalls, The Magicians, and More
Also, Lisa Kudrow from 1997.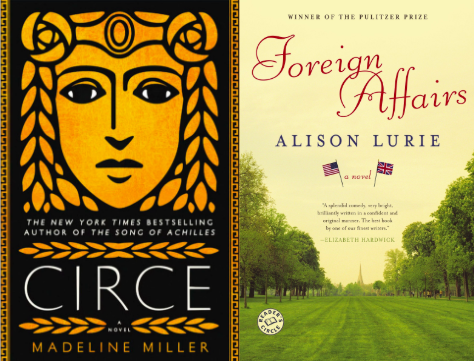 Few things please me more than loving a book I had a vague feeling I wouldn't like. Such was the case with Circe. I'm not a huge fan of historical (or mythical) reimaginings, so even though the book was much raved-about, it sat on my shelf for months until I was finally able to put aside my skepticism—and I'm so glad I did. This book is linguistically beautiful, perfectly paced, and an all-around delight of a reading experience. If I were a book reviewer, I would probably call it a rich, vivid tour-de-force. I also recently read Alison Lurie's Foreign Affairs, which I would recommend if you like books about relationships and academia. I would describe it as "smart and gossipy," which is what I aspire to in both my writing and my personal life.
–Jessie Gaynor, Lit Hub social media editor
Underland has the feeling of a magnum opus. I describe it like this not to herald the twilight of Robert Macfarlane's already impressive writing career, but to properly measure the book's ambition. Underland's nominal project is an exploration of the world's underground spaces, from the Parisian catacombs to the Slovenian karst, but in so doing it wriggles its way into far deeper chambers, whispering questions into the darkness: Why do the best of us strive with such genius toward death? And how has that genius been complicit in the destruction of this world we have called home? Ok, that all sounds a little bleak, but Macfarlane, as ever, is a generous guide and brings plenty of light along into the depths.
–Jonny Diamond, Lit Hub editor
Article continues after advertisement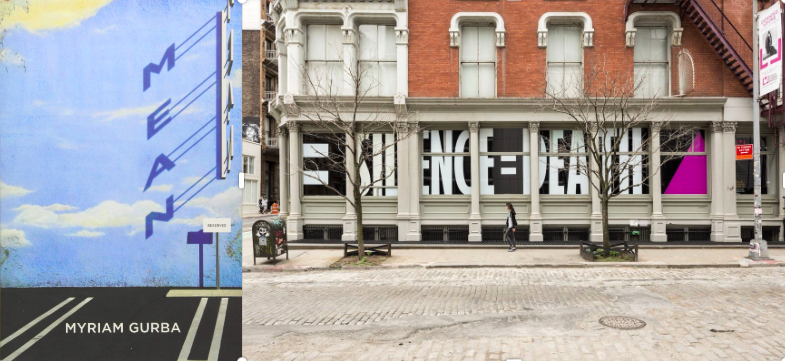 This month I finally got around to reading Myriam Gurba's memoir/nonfiction novel, Mean, a hilarious and touching and sometimes kinda gross account of a young Mexican-American lesbian grasping for meaning and learning to survive in the wake of sexual assault. For young Gurba, and for young queers everywhere, being mean is not only a mode of survival but also an art, like everything else: "It's fun and exciting. Sometimes, it keeps us alive." Speaking of queer weirdos (queerdos), the Leslie-Lohman Museum of Gay and Lesbian Art in New York has some cool exhibits right now (and always). Featuring portraits of lesbian life in the 70s, the Donna Gottschalk photography exhibit captures moments of joy and love within a community that to this day lives in a state of near constant fear. The other exhibit is basically a collection of nudes and phallic objects, like what every gay man has on their phone, but it's also much more—a slice of Leslie and Lohman's extensive personal collection, everything is dicks, from a time when possession of a dick pic was an imprisonable offense, and it's all erotic but not exactly sexy, and that's why it's art.
–Kevin Chau, Lit Hub editorial fellow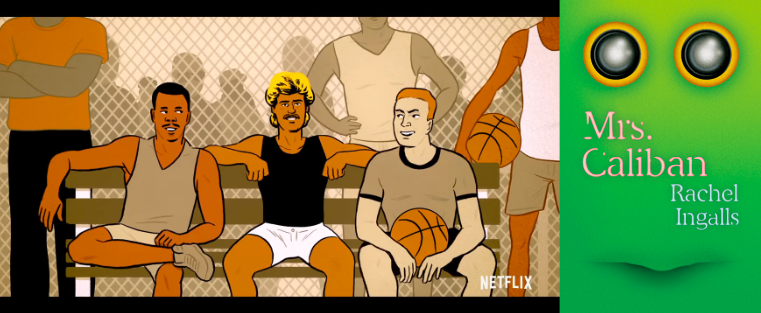 This week I want to recommend Losers, a heartwarming new Netflix documentary series profiling forgotten and little-known athletes who "have turned the agony of defeat into human triumph." They include a Canadian curler who broke and remade the sport, a boxer whose first title defense left him in a coma that would ultimately free him from an unhappy life, and an Olympian blown off course during a brutal desert endurance race. Each mini-docs is a gem, combining actual footage with lovingly animated recreations, full of candid interview bites with endearing oddballs and obsessives. It turns out you learn more from defeat than you do from victory. Who knew? In the wake of her death last week, I also recommend that you pick up a copy of Rachel Ingalls' recently reissued 1982 novella, Mrs. Caliban—a poignant, haunting, sweet, sexy, terrifying, funny, wholly remarkable tale of a grieving suburban housewife who enters into a passionate love affair with a 6′ 7″ fugitive humanoid sea creature named Larry. It is a small marvel of a book. 
–Dan Sheehan, Book Marks editor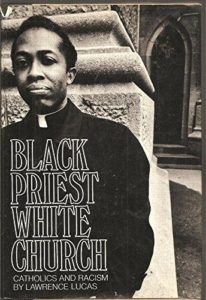 I'm no longer much of a churchgoer, but I've recently followed a somewhat convoluted path to books by black American religious figures who felt compelled to make their own way in institutions (primarily the Roman Catholic Church) that we typically imagine as unrepresentative of, or plainly hostile to, people of color. Lawrence Lucas's fantastic 1970 publication, Black Priest, White Church, is something of an autobiographical jeremiad written in the wake of the hot summer of '67 (in which urban uprisings erupted in major US cities). The following year, in 1968, the Black Catholic Clergy Caucus had its first meeting in Detroit, one of the hotbeds of radical Black Catholic activism. Though Lucas lived and worked in New York, his book serves as an illuminating, sharp-tongued critique of inconsistencies between (white American) Catholic ideology and practice. If James Baldwin wore a cleric's collar, perhaps he'd have authored something like this.
–Aaron Robertson, Lit Hub assistant editor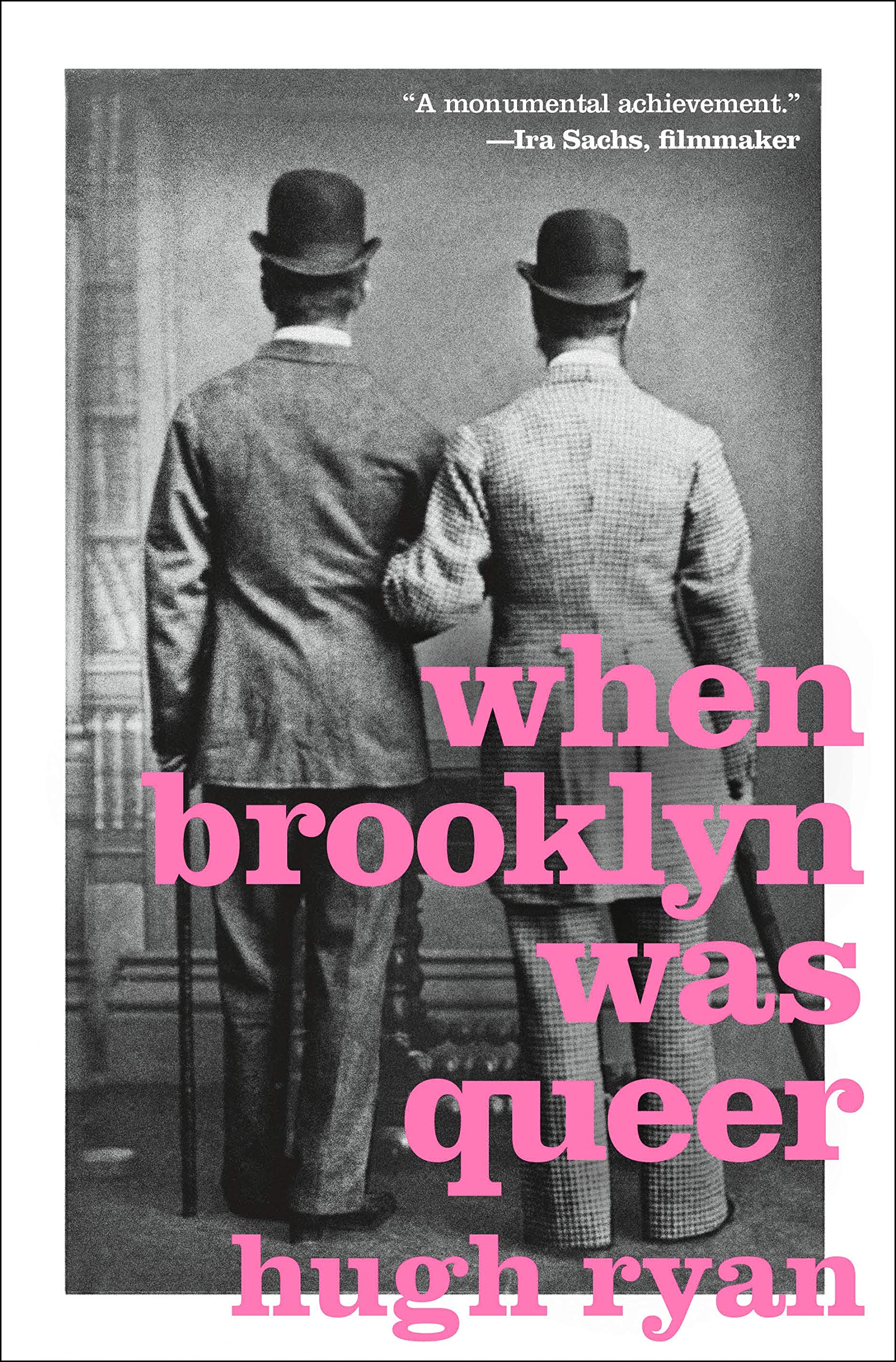 Forget Walt Whitman for a second, and let's talk about Florence Hines. The in-demand drag king began performing in the 1890s and appeared everywhere from Kansas to Indiana before landing in Brooklyn with The Creole Show, a groundbreaking production that set a precedent for showcasing the talents of black performers in America without resorting to the racist stereotypes that white audiences often demanded at the time. I encountered her for the first time in When Brooklyn Was Queer, Hugh Ryan's extraordinary look at the development of queer life in Brooklyn from its earliest days. Ryan lays out how this history began in many ways on the Brooklyn waterfront, where a mix of industrial development, jobs that drew transient workers and others pushed to the margins of society, and a period of relatively little oversight by police allowed a flourishing of queer life—and at a time when white colonizers lacked language or understanding for gender fluidity and same-sex attraction.
–Corinne Segal, Lit Hub senior editor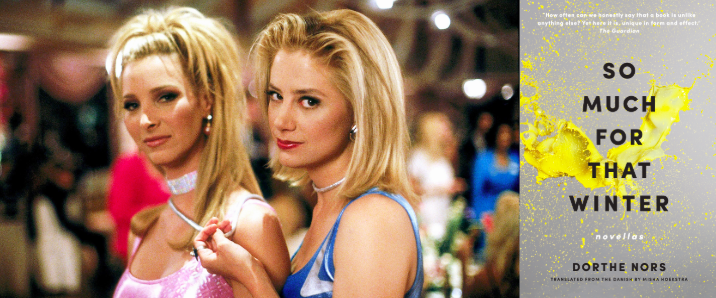 I love Lisa Kudrow, but somehow I've gone on without seeing the hit movie Romy and Michele's High School Reunion (1997). Until now. Two moronic best friends concoct an elaborate lie to impress their classmates at their ten-year high school reunion. (They claim to have invented Post-its!) It's campy and fun (they make their own clothes!) and best paired with good friends and bad rosé. On an entirely different note, I'm recommending So Much For That Winter, which holds two of Dorthe Nors' incredible novellas. I especially loved "Minna Needs a Rehearsal Space," which is a story told in short, clipped sentences, like "Minna puts Bach on the stereo. / Minna turns up Bach. / The neighbor is there instantly. / Bach's cello suites are playing. / Minna's fingers are deep in the wound." I am amazed (as always with Dorthe Nors) by the amount of feeling she evokes with such restrained prose.
–Katie Yee, Book Marks assistant editor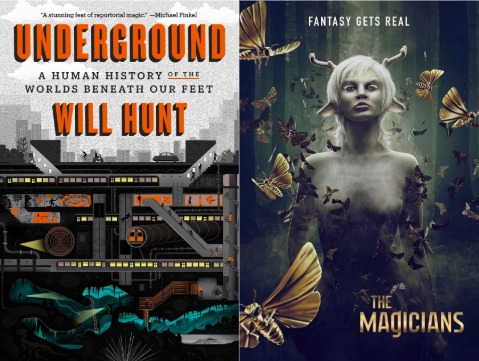 For anyone who has peered into a hole or squinted out into the darkness of a train tunnel, strangely compelled by the darkness, I recommend Will Hunt's Underground, a thoughtful exploration into underground spaces around the world—and what they do to the minds of us surface-dwelling humans. In my less adventurous moments, I am enjoying a luxurious rewatch of The Magicians, one of the greatest literary TV adaptations of all time (GLTAOAT), and I would encourage anyone to do the same. It doesn't really get great until the third season, but trust me, it's worth it. All hail High King Margo.
–Emily Temple, Lit Hub senior editor
---