Lit Hub Recommends: Schitt's Creek, Stumptown, and Motherless Brooklyn
Also, an Olive Garden commercial written by a robot.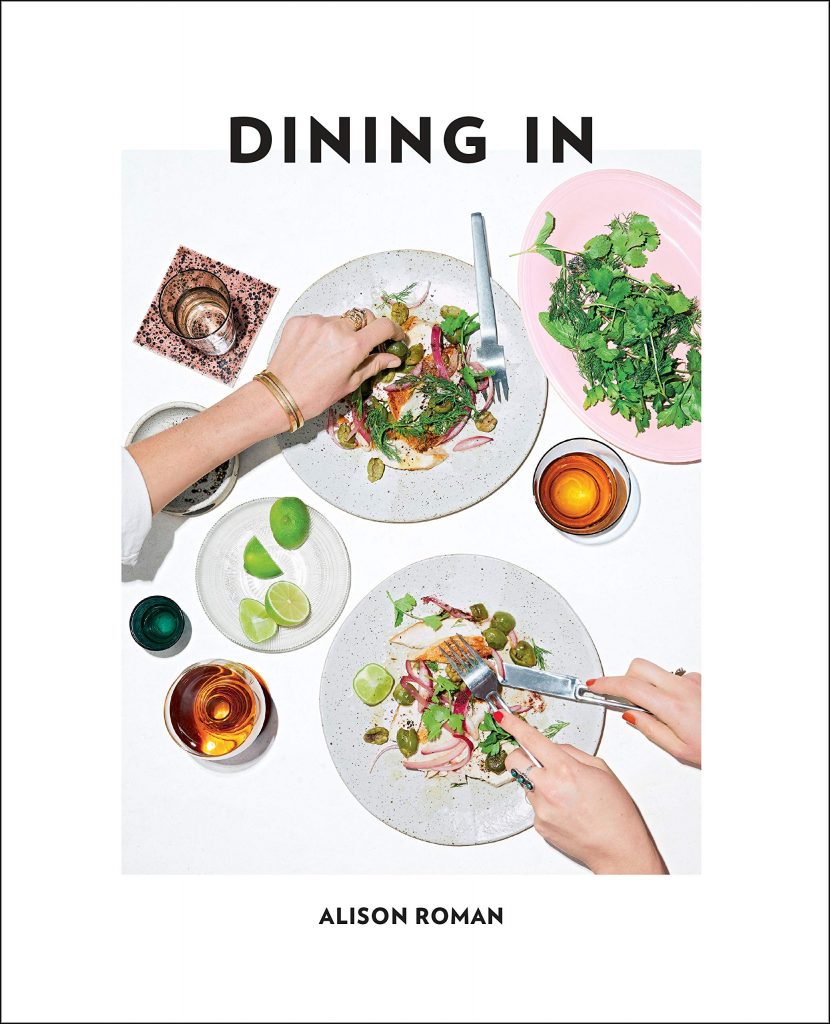 I like to think I'm not a person who's susceptible to influencers, but the truth it, of course, I'm highly susceptible to a certain kind of influencer, who wears clogs and a lot of cannellini beans and has strong opinions about what the Hot New Plant is (I know! I hate myself, too!) So naturally, I'm completely in love with Alison Roman's (first) cookbooks, Dining In. I've had it for ten days and I've cooked from it at least seven times. Her recipes are no-frills, all flavor. Trust me: what she does with lentils will change your dinner strategy forever. Also, there's one picture in it that just has a pair of errant be-clogged feed jutting into frame, so…touché, marketing team. 
–Jessie Gaynor, Lit Hub social media editor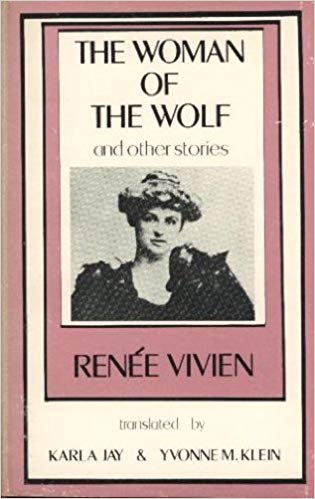 I found The Woman of the Wolf and Other Stories by Renée Vivien (translated by Karla Jay and Yvonne M. Klein) in a little basket somewhere near the poetry section of Housing Works. Its description as a collection "certain to become one of the keystones on which literary feminism is built and developed" immediately convinced me that I should buy it. Vivien, an American expatriate, moved to Paris and wrote in French—stories, poetry, plays, novels—centering on lesbian relationships and the feminist retellings of fairy tales by heavy use of symbolism. Her characters are outspoken and do not cower in the company of men; there are also wolves. Seeing as the collection was likely a precursor to Angela Carter's The Bloody Chamber, I am absolutely thrilled.
–Eleni Theodoropoulos, Lit Hub editorial fellow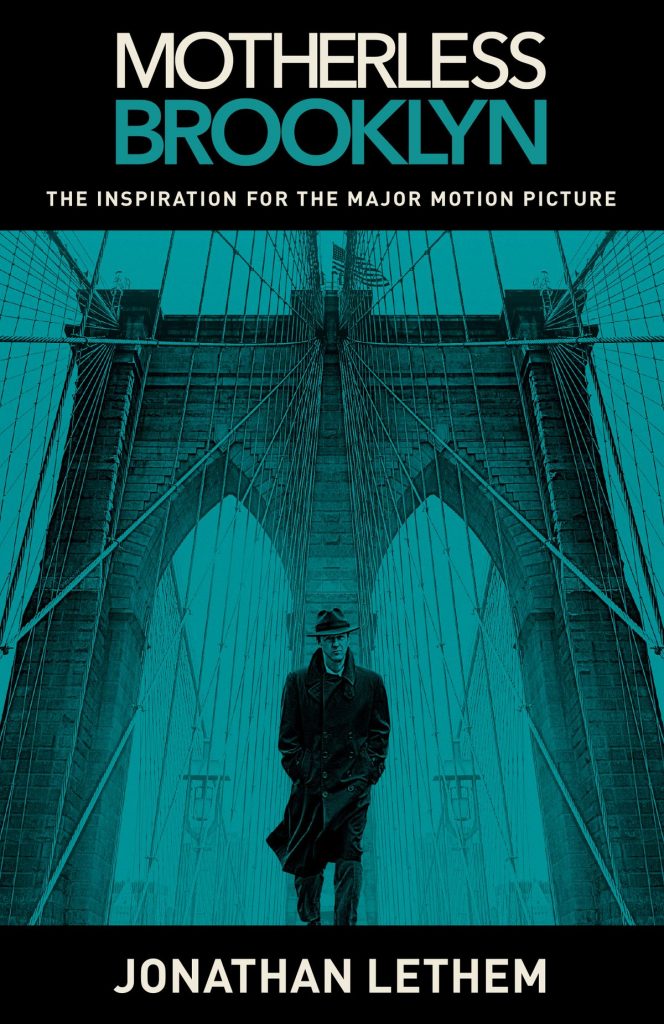 At long last, I recently read Jonathan Lethem's Motherless Brooklyn, which had been gathering dust on my virtual TBR pile for years. (I bet you're wondering why I finally decided to read it this month! Oh, did you guyess?) I haven't yet seen the adaptation, but I can tell you that the novel is well worth your time, whether or not you're an Edward Norton fan—it features, in Lionel Essrog, one of the most memorable characters in literature, a "detective" (imagine those scare quotes quite large) with Tourette's syndrome, but more importantly, a wild and searching mind. It is very fun. It even kept me up past my bedtime one or two evenings, which is saying something. 
–Emily Temple, Lit Hub senior editor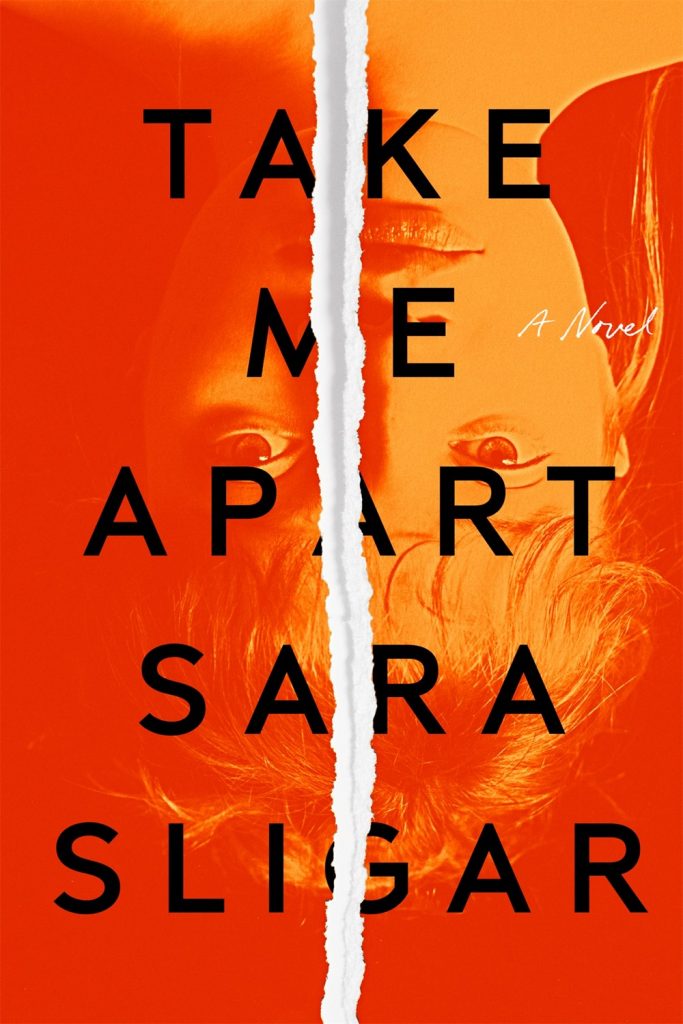 This month, I recommend the song "River Deep, Mountain High." Also, I recommend reading the Wikipedia page about the song—apparently its production was the first step in Phil Spector's downfall. I'm also enjoying Sara Sligar's Take Me Apart (MCD x FSG, April 2020). This story of gaslighting, high art, intergenerational trauma, and archival work, among many other things, is propulsive in its telling and fascinating in its composition. In fact, I'd like to finish writing this so I can get back to reading it. 
–Molly Odintz, CrimeReads associate editor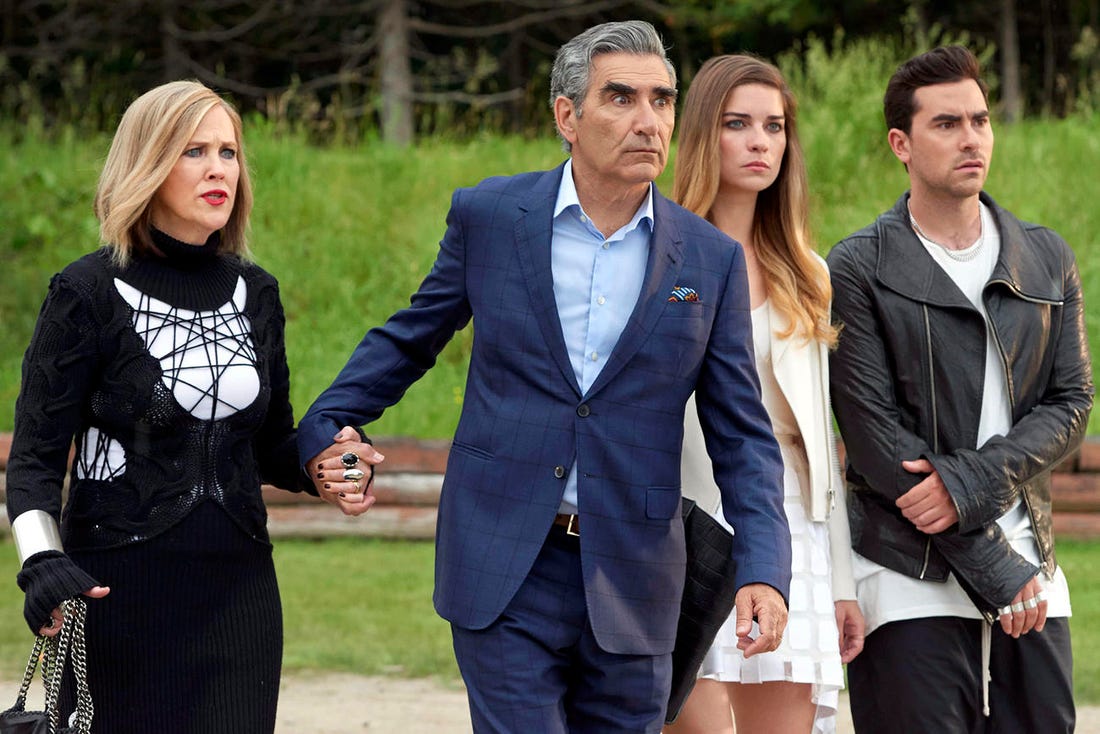 For a long time, when I heard any mention of Schitt's Creek I thought of shows like, I don't know, Parks & Rec, How I Met Your Mother, or Community—comedies I'd heard so much about that I sort of lost interest in watching them. But what did I really know about Schitt's Creek? Not enough, apparently. The Canadian show created by Dan Levy follows the misadventures of the Roses, a family of socialites who lose just about everything when their financial manager screws them over and flees—everything, that is, except a little podunk town, Schitt's Creek, that the family purchased as a prank. Eugene Levy (real-life father of Dan) is the well-intentioned, ever-flummoxed patriarch Johnny Rose; the great Catherine O'Hara is Moira Rose, a former soap opera star who is always trying to recapture her glory days; Dan Levy and Annie Murphy play the Rose children, David and Alexis, who are initially so spoiled and self-involved that you can hardly believe they're adults. In many ways, this sitcom sounds a lot like Arrested Development, another comedy about a formerly wealthy and highly dysfunctional family. And while that show was innovative and great in its own way, Schitt's Creek pulls something off over its five seasons (with another one on its way) that no other comedy has done with quite the same success: each of the Roses goes on their own genuinely moving journeys of growth and acceptance as the small-town life that once seemed so horrible to them becomes a center of unity and, well, love. The show is a deadly combination of hilarity and emotional honesty (no other comedy has ever made me cry multiple times out of joy), and it features some of the best friendships and romantic relationships I've seen on television. 
–Aaron Robertson, Lit Hub assistant editor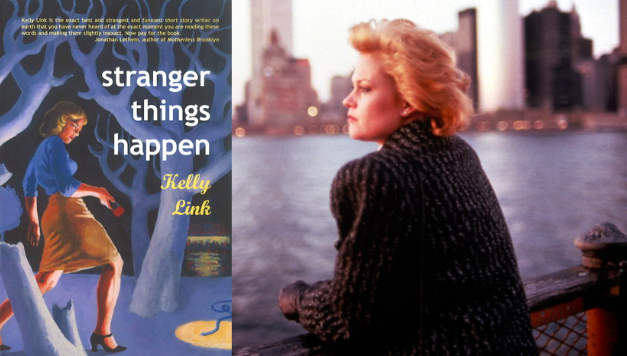 The other day, I found myself in the Strand (yet again) and really got caught up looking at one of the tables at the front. I either loved or had been meaning to read all the titles on it! When I looked up, I realized it was a table that Carmen Maria Machado had curated—of course. Kelly Link's Stranger Things Happen came home with me, and reader, let me tell you: it is a wonderful romp through classic myths retold, to the underworld, and back. (There are two stories in particular that really got me: one is a play on The Snow Queen, the other involves two women named Louise and cellos that catch ghosts.) There are hauntingly memorable details in each of the stories that kind of echo through the others, making you feel like you've been there before. You might say her stories are loosely Linked (not sorry!).
Also, I recently rewatched the 1988 hit romantic comedy/drama Working Girl and it holds up!
–Katie Yee, Book Marks assistant editor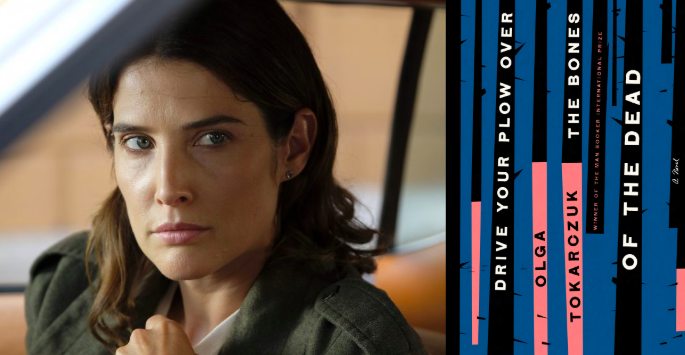 I know it's incredibly cheesy to recommend a book that everyone is talking about (specifically the most recent novel from the most recent Nobel Prize winner), but I recently read Drive Your Plow Over the Bones of the Dead by Olga Tokarczuk (translated by Antonia Lloyd-Jones), and it's so wonderful. So, so wonderful. It's a mystery, and the detective is an elderly single woman. She's obsessed with William Blake. No one believes that she has figured out who is behind a series of murders in her village, because the explanation is larger-than-life. The novel is about death in many ways, but it's never gruesome—it's thoughtful and almost sleepy about it, thoroughly metaphysical. And it's so funny!, so caring!, so cleverly anti-patriarchal! To me, the most noteworthy thing about it is that it so deeply cares about animals—I've never read a work of fiction (outside of Coetzee, kind of) that so passionately understands and worries about animals. It's not naive in this either, either—it's simply compassionate and not arrogant. It's perhaps the least arrogant story I've ever read.
I've also been watching the new TV show Stumptown—besides the fact that it features some really excellent outerwear, it's a thoughtful PI show with a really great handle on its aesthetic and several compelling character arcs. Also, its toughest characters are middle-aged women with very long hair and I dig that.
–Olivia Rutigliano, CrimeReads editorial fellow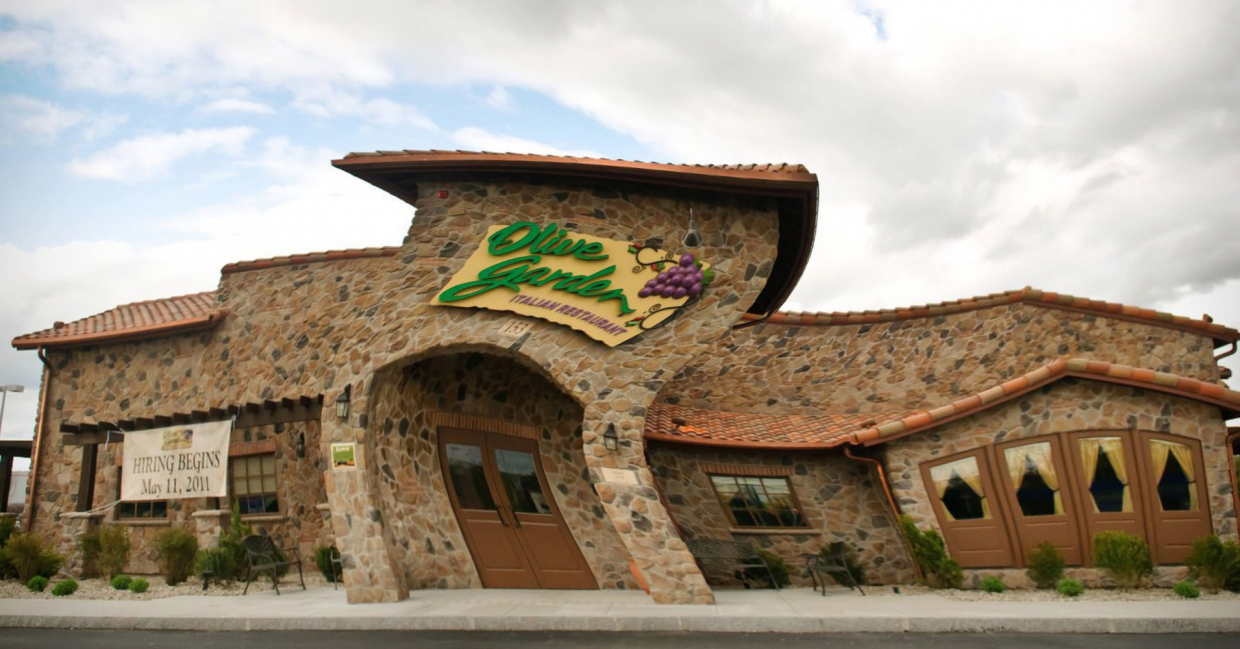 I recommend secret soup.
–Dwyer Murphy, CrimeReads managing editor
---