Lit Hub Recommends (Party Overload Edition): Food, TV, and Video Games
Rice Krispie Squares and Playstations Will Make It All Right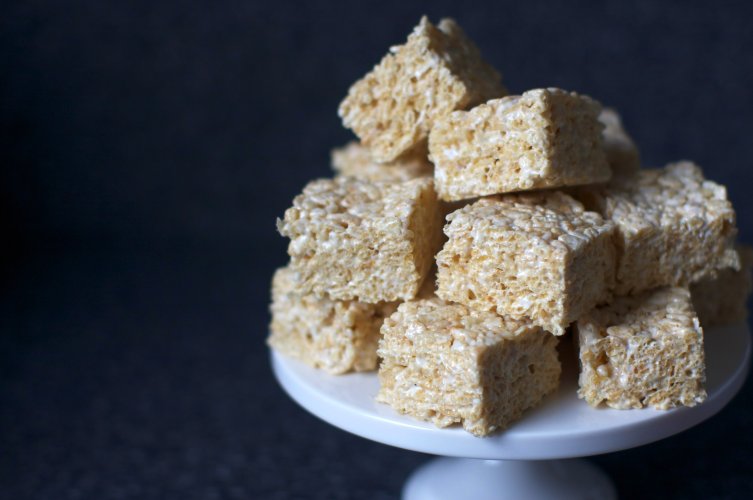 It's the season of mandatory cheer, and I am thoroughly exhausted. I usually need at least a week to recover from any party. I'm already a festive shell of myself and it's only December 14th. I do have one small comfort to offer during this trying time: these salted brown butter Rice Krispie treats, care of the brilliant Deb Perelman. If you ever have to bring a dessert to a party, now or at any point in the future, bring these. I used to make very elaborate desserts for my friends in the hope that it would demonstrate my fundamental worth to myself and everyone else (I mean, because I love baking!), but then one day, in a time crunch, I whipped up a batch of these and everyone went absolutely bonkers for them. With apologies to the lattice-top pies and yeast cakes of the past, these everyone's favorite dessert, and they take 15 minutes, max. Truly a holiday miracle!
–Jessie Gaynor, Lit Hub social media editor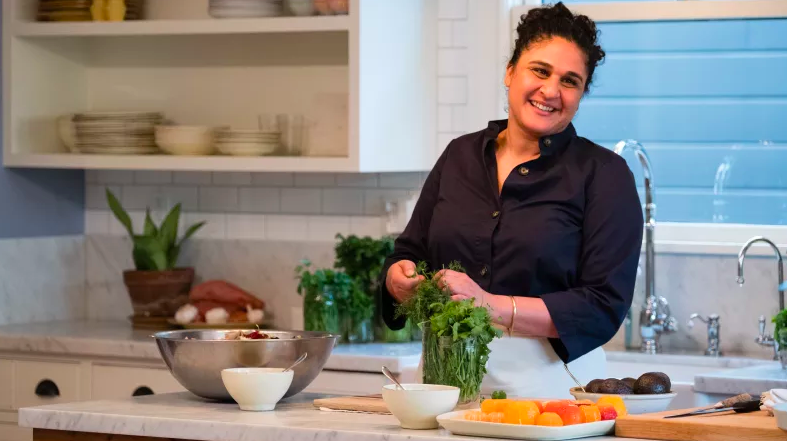 Mid-December drag got you down? Have you considered listening to every single interview that Samin Nosrat has ever done? It's been working for me as I cook my nightly quinoa-and-something-else-I-guess concoction while listening to Nosrat talk about the history of women and cooking, the delicacy of certain flavors, and the wood-burning cooking fires at Chez Panisse. "Ah, yes," I nod along with Nosrat's animated discussion of seasonal vegetables as I feebly pour myself some cereal while ignoring the beets I bought without remotely knowing what to do with them. (Help, seriously, how do you cook with beets?) (I stopped in the middle of writing this blurb to look for an answer and found it in one of Nosrat's recipes.) Many well-deserved great things have been said about "Salt Fat Acid Heat," Nosrat's Netflix show and cookbook of the same name; she is equally delightful and insightful in interviews, especially on the podcasts Call Your Girlfriend and Fresh Air (parts one and two). Go listen right after you send me your beet-related thoughts. 
–Corinne Segal, Lit Hub senior editor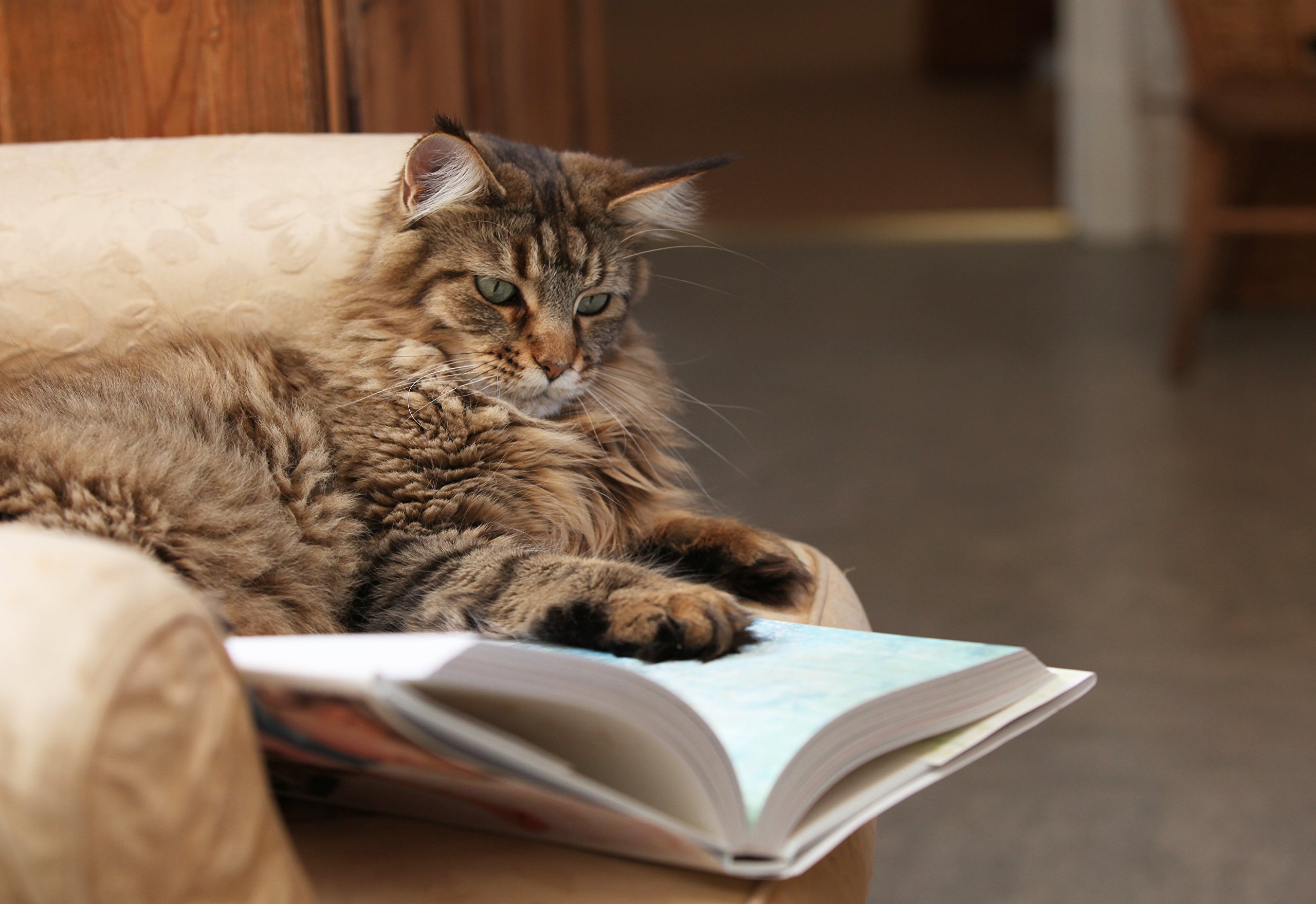 Most of the time in this column, we recommend specific books we want folks to read, but this week I want to recommend reading qua reading, as a pleasurable activity with which to fill one's leisure time. This week has been, I do declare, positively exhausting. [mimes fainting motion] With holiday parties and all those end of year lists, plus the inevitable stress of planning a vacation, has left me looking forward to a weekend of self-care and solid reading. In a hectic world, there's no better way to spend a Saturday than reading on your couch with a cat in your lap. 
–Molly Odintz, CrimeReads associate editor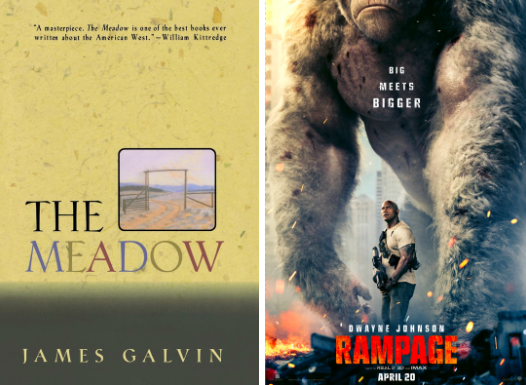 This week I'd like to recommend two not entirely dissimilar works of contemporary Americana. I say not wholly dissimilar because both are set (albeit only partially, and very briefly, in the case of the latter) in the country's most sparsely populated state: Wyoming. The first is poet James Galvin's beautifully lyrical 1993 work, The Meadow: a portrait of the people, climate, and wildlife of a meadow in the arid mountains of the Colorado/Wyoming border over a 100-year period. The second is the 2018 Dwayne Johnson vehicle, Rampage, in which the inimitable Johnson plays a San Diego primatologist (and former US Army Special Forces soldier with a particular hatred for poachers), whose best friend George (a large albino gorilla), is infected by a pathogen (cooked up by an evil gene manipulation company) which causes animals to grow exponentially in both size and aggression. As if this weren't bad enough, the loosed pathogen also infects a everglades crocodile and a Wyoming wolf who, along with George, threaten to destroy the great city of Chicago.
-Dan Sheehan, Book Marks editor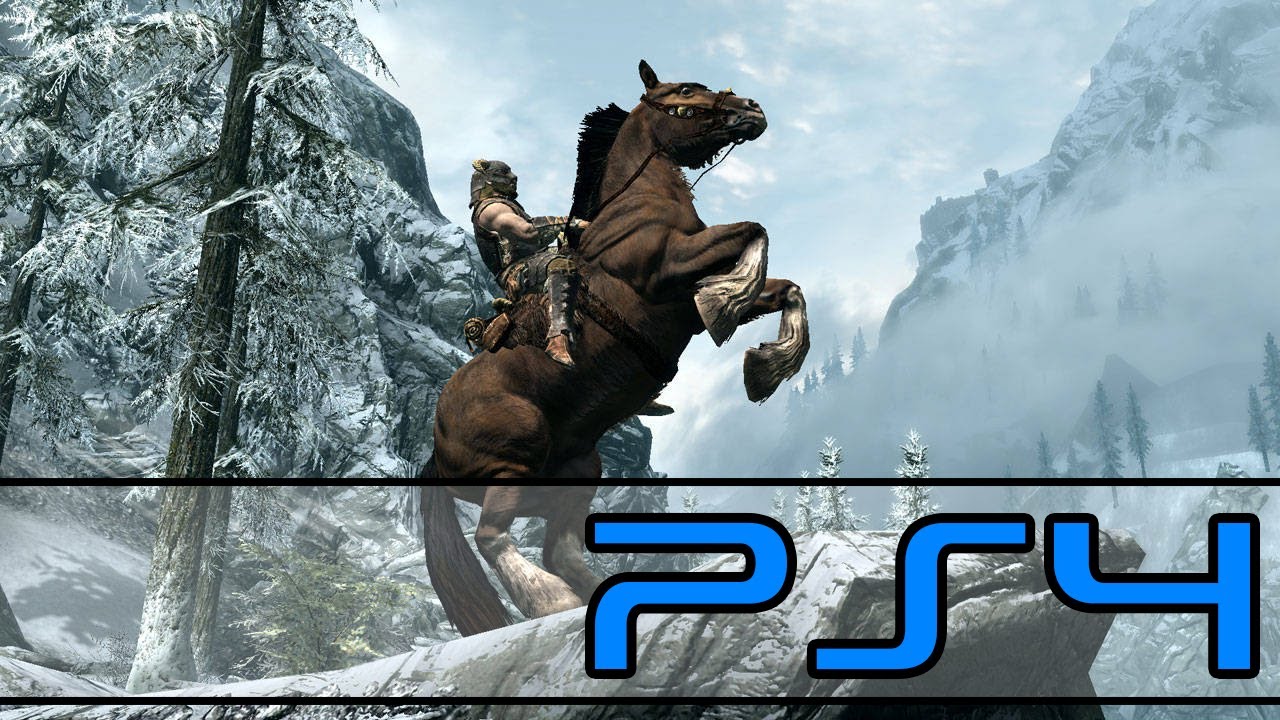 Today, I will be recommending buying yourself presents. It's important to buy yourself presents, especially around the holidays. Look out for number one, you can't help others unless you help yourself, etc. This year, my fiancé and I bought ourselves (each other?) a television, something neither of us has had in our adult lives, and also a Playstation 4 Pro, which ditto. I have now begun, quite late, but quite joyfully, to play Skyrim, and let me tell you: I recommend it. But not if you're trying to get a novel draft done.
–Emily Temple, Lit Hub senior editor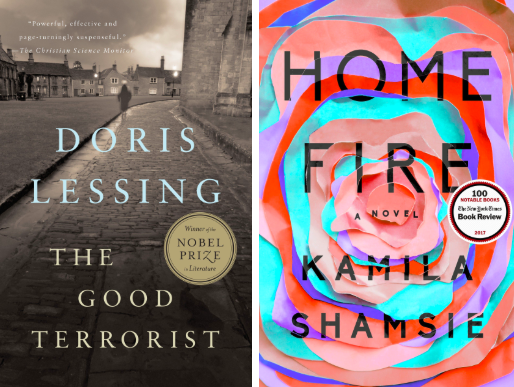 This week, as Brexit entered its latest death throws, I read Doris Lessing's The Good Terrorist and Kamila Shamsie's Home Fire with my graduate class. It was a fascinating double pairing, to put it mildly. In 1979, there were some 50,000 squatters in London alone, hard to imagine in the museum-city of today. Lessing's novel revolves around one group of squatters taking over a house. Alice, the book's heroine, starts out—like so many squatters—a traitor against her class, but winds up being lured into the responsibilities of motherhood—if of a surrogate type. First she has to fix the toilets in the house they've occupied. The local council, as was the practice at the time, has filled them with concrete, making the building harder to live in. It's shit work, quite literally, getting the house up and running, but Alice does it. Lessing's satire of this kind of woke activism run amok is never more poignant than when Alice gets lured into taking care of everyone. Meantime, her cohorts sink deeper and deeper into a bombing conspiracy with the IRA or the Russians. Or who knows whom. They're kids really and they're in over their heads. At the time the book came out, Lessing was middle aged and you can sense her impatience with the youth of her time. She never simply condemns, but rather asks and keeps asking—in a novel built like the ramshackle house in which its set—is there such a thing as middle class revolution?
Shamsie's novel plays out against a more contemporary Britain where ISIS and Islamic fundamentalism are demons of the day. What's brave about both books is rather than simply dismiss their society's fears as prejudiced, they throw a reader right into them. Turning those myopias into the engine of thriller plots. Shamsie's novel revolves around a family of British Muslims, two sisters and a brother, whose father was a jihadi. Parvaiz, the son, actually winds up recruited into ISIS and brainwashed by them. It's a terrifying and deeply sad tour de force of narration, the book' section about his trip to Syria, because by that point we know the missing father Parvaiz is trying to impress and avenge. None of my students had read Lessing before, and they're quite bright. Nor had they heard of the squatter movements in Britain in the 1970s. It made me wonder how much time would need to pass for ISIS to be a moniker some future professor would have to explain. One thing I don't doubt, though, is whether Shamsie's book will outlast that movement. Like Lessing, she understands a novel doesn't just map where we are onto a fictional landscape. Rather, it has to show us the ways memory and love warp under the political fictions of a given time. 
–John Freeman, Lit Hub executive editor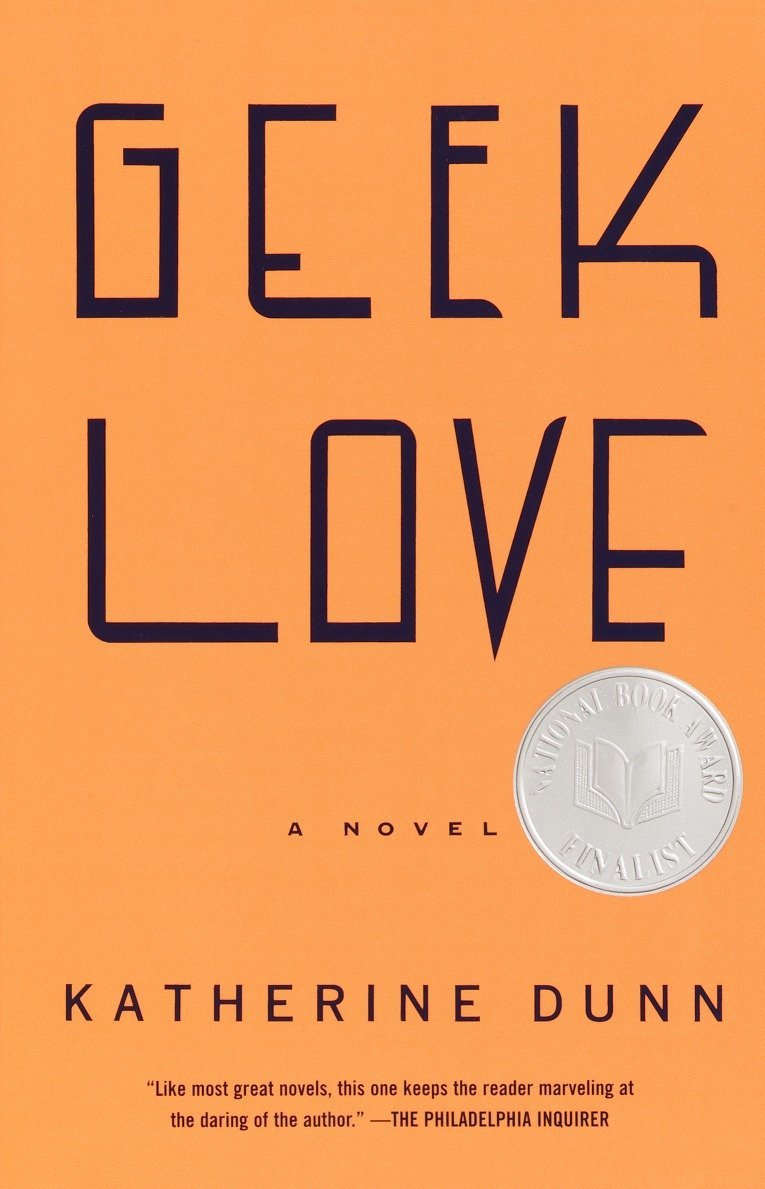 This year—or more precisely, in the last few weeks—I finally got around to reading Katherine Dunn's Geek Love and have been kicking myself ever since for getting to it about 10 years later than I should have. Exquisite both on the sentence level and in its weird, heartbreaking narrative arc, Geek Love might now be my favorite family saga. It's also a great example of how great fiction can do that thing it's so often lauded for when it comes to empathy—I didn't know I could feel so intensely for a first-person narrator who's an albino hunchback in a family of carnies, but I was riveted throughout. If you have a family, have known a family, or have ever felt a little bit odder than the people around you (since the holidays are coming up, I bet you tick most if not all of those boxes) and haven't already read Geek Love, you're missing out. I'm a nerd and liking pairing my books with music, I will admit that it's hard to identify just the one artist to pair with Geek Love's wide emotional range. But if I had to choose, it'd be Tom Waits: more specifically, this song from Real Gone. It is, very appropriately, named "Circus."
–Miriam Kumaradoss, Lit Hub editorial fellow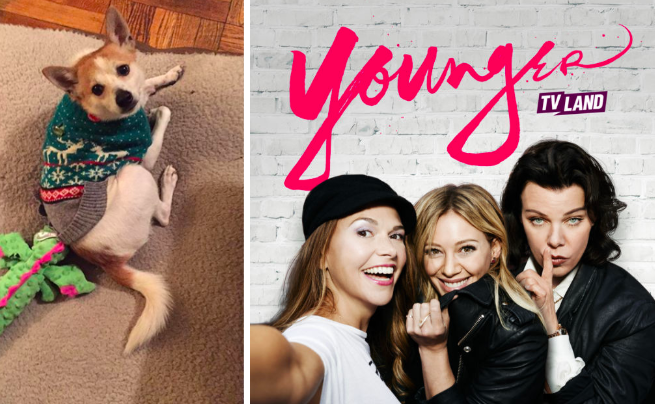 I recently adopted a dog (yay!), which means I haven't been reading as much (boo!) because I've been constantly obsessing over him, especially on the subway. But I recommend you follow @bookmarksreads on Instagram for quality content of Oliver (Ollie!) posed with books. I also recommend adopting a dog, and going to Petco for some prime Christmas sweaters. What Oliver and I have jointly been loving after a long day at the office is the hit television show, Younger. (Because after spending eight hours living the publishing/media life, we like to watch other people do it.) Sutton Foster is a forty-year-old mom having a hard time getting back into publishing, so she poses as a twenty-six-year-old and becomes best friends with Hilary Duff. Enough said.
–Katie Yee, Book Marks assistant editor
---