Lit Hub Recommends: Hocus Pocus, The Bachelorette,
and Mr. Darcy.
Also, Maybe Move to Texas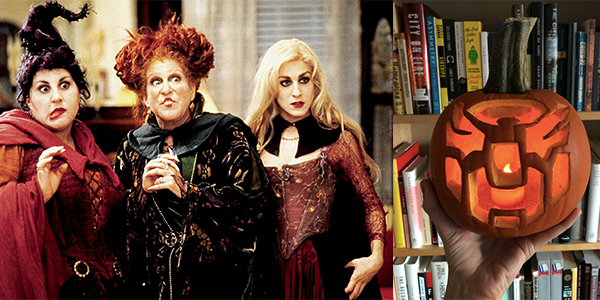 Tis the only season I care about—Halloween. In my house, we've already carved one jack-o-lantern (it's Optimus Prime), roasted pumpkin seeds, and watched Hocus Pocus. My son's birthday is at the end of the month, and while I went store-bought last year, this year I'm going all in to bake him a "spooky cake." I'm using Helena Garcia (from Great British Bake Off-fame)'s new Wicked Baker as inspiration for a skull cake and some cookies that look like fingers. 
–Emily Firetog, Lit Hub Deputy Editor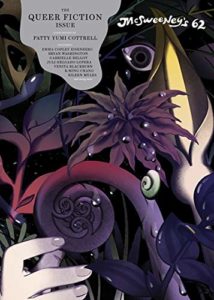 Mark your calendars: On November 24, McSweeney's is releasing a gorgeous issue of fiction by queer authors, edited by Patty Yumi Cottrell and showcasing contributions from 17 authors including Bryan Washington, K-Ming Chang, Gabrielle Bellot, Sarah Gerard, and others. Reading their words did so much to lift the dread that seems to have settled over almost everything lately; each story is a declaration, a testimony, and a statement of commitment to the future. It is exactly what I needed, and I know I won't be the only one.
–Corinne Segal, Lit Hub Senior Editor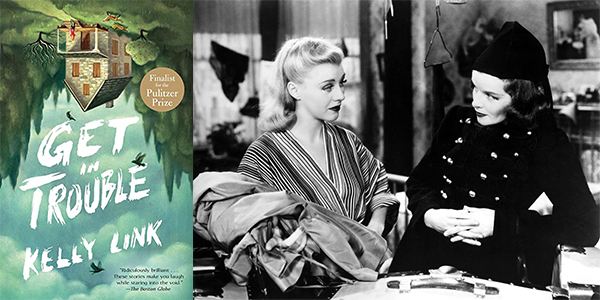 I've been on a real Katharine Hepburn kick for the past few weeks. She's got wit and moxie and is a joy to be around. Recently, I watched Stage Door, which you should watch, especially if you are missing theatre (or, rather, the cold, claw-your-way-to-the-top side of theatre). It takes place inside a boarding house for aspiring actresses—a setting ripe with clever banter, good fun, and also the dark nature of the human heart. It was All About Eve before All About Eve. And speaking of the dark nature of the human heart, I also highly recommend Kelly Link's Get In Trouble, which is a delightful rabbit hole to fall down, this month in particular. Full of mysterious houses and demon lovers and ghost boyfriends, this collection is a masterful display of other-world-building. Also, can we just marvel at this sentence, in which a girl and her ghost boyfriend—well, her best friend's ghost boyfriend who she's in love with, as these things go—are having a moment: "They're making each other realer the longer they look at each other, and isn't that what love should be?" Hurt me here, Kelly Link!!
–Katie Yee, Book Marks Associate Editor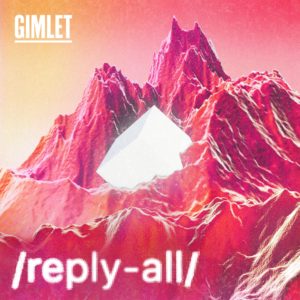 I guess it's never too late to discover something that hasn't ended, so I'm glad to have jumped on the Reply All train. I like to think of this podcast, originally hosted by PJ Vogt and Alex Goldman (with the recent add-on of former This American Life and Serial producer Emmanuel Dzotsi), as a pop cultural mystery show whose stories tend to focus, however tangentially, on the internet and technology. Vogt and Goldman are emotionally open, internet-fluent oddballs who know how to put together some of the most exciting, often funny pieces of narrative journalism I've heard. There is, of course, the unforgettable episode #158, The Case of the Missing Hit, in which we learn the delightfully absurd lengths one guy goes to to figure out what song stuck is stuck in his head. Episode stories run the gamut from a dominatrix who gets paid to take control of her submissives' technology to a woman who recreates her grandmother in a Black Sims simulator to keep her memory alive. I think many people would agree that two of Reply All's best segments are "Yes, Yes, No"—in which PJ and Alex explain internet memes to their boss—and "Super Tech Support," in which listeners call in usually with some confounding technology-related issue to resolve. The show has been a leavening agent for me in a year with far too much to mourn.    –Aaron Robertson, Lit Hub Assistant Editor
For the past few weeks I've been watching Luca Guadagnino's amazing HBO-series We Are Who We Are, which follows a group of American teenagers who live in an American military base in Italy. The show stars quite a few well-known actors like Chloe Sevigny, Jack Dylan Grazer, Kid Cudi, and Alice Braga, along with rising stars Jordan Kristine Seamón, Francesca Scorsese (yes, she is Martin Scorsese's daughter!), and Spencer More II. I could go on about the cinematography of the show, which is light, playful, sometimes erratic, and utterly vibrant, but what I love most about the show is its unflinching investment in showing the more uncomfortable, touching, and surprising contours of a young person coming to know their sexuality and gender. And while the series delicately tracks individual lives, there is still due attention to the larger socio-political context in which these narratives unfold: We never forget about America's imperial attitudes abroad nor that the show takes place in the months before the 2016 US presidential election. We Are Who We Are is a show you should certainly check out; it's been filling my days with light and much needed reflection.
–Rasheeda Saka, Lit Hub Editorial Fellow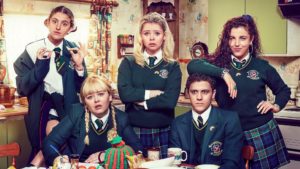 I just watched Poltergeist for the first time and it scared the living daylights out of me (I'm sorry, no one told me THERE WOULD BE A CLOWN), so I've been healing by re-watching Derry Girls, the critically-acclaimed television picaresque about five teenagers in 1990s Northern Ireland whose wacky misadventures often lead to side-splittingly-hilarious disasters and bring them head-to-head with the unsentimental nuns in charge of their school. For reasons that definitely don't have to do with the fact that I attended a nutty Catholic high school, I really love comedies that take place in and poke fun at Catholic school. God bless Derry Girls. (I'm crossing myself in gratitude for this show, but also for protection because again, I just saw Poltergeist, and you never know if the building you're living in is standing on top of an old graveyard, you just don't.)
–Olivia Rutigliano, Lit Hub and CrimeReads Staff Writer

Having just last week moved to Texas, this month I'm recommending God Save Texas—Lawrence Wright's examination of the history, culture, and politics of Texas—which I recently began reading in an effort to better understand this strange place. I'm also recommending Lone Star, John Sayles' 1996 neo-Western about the efforts of a weary border town Sheriff (Chris Cooper) to solve a murder/understand the outsized legend of his late father (Matthew McConaughey). Oh, and the music of Texas post-rock instrumental band Explosions in the Sky. 
–Dan Sheehan, Book Marks Editor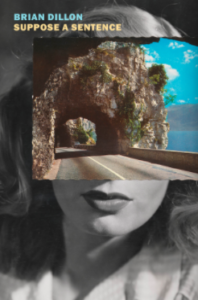 This month, I sped through Tove Ditlevsen's Copenhagen Trilogy (Childhood, Youth, and Dependency), the cooly textured story of the Danish writer's emergence as a poet and novelist—and later submergence, as an addict. I also finally got around to reading Brian Dillon's recent Suppose a Sentence, which was exactly what it promised to be: pure, untarnished pleasure for anyone who loves sentences and unpicking the ways they work (or do not work). Finally, I spent quite some time watching and rewatching various adaptations of Pride and Prejudice this month, so that I could bring you this monstrosity. Honestly, I liked them all—you forget how good the source material is—but the 1995 version was particularly comforting to watch in These Times. (As for the Darcys—I said what I said. Do not @ me.)
–Emily Temple, Lit Hub Managing Editor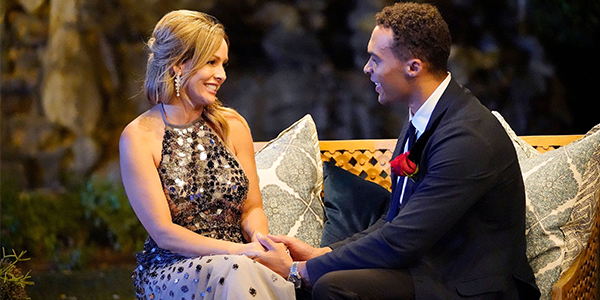 I'm excited for The Bachelorette's most dramatic season ever.
–Dwyer Murphy, CrimeReads Managing Editor
---