Lit Hub Recommends:
A Burning, The Changeling, and Palm Springs
Also, why not dance alone in your apartment?
This month I'd like to recommend Dirty Dancing which, to my eternal shame, I had not seen until just last week. It is, of course, every bit as magnificent as I had been led to believe. I've also been greatly enjoying The Changeling, Victor LaValle's 2017 NYC-set supernatural horror novel, and Good Talk, Mira Jacob's 2019 graphic memoir about American identity and interracial families. Finally, I'm recommending wading in the Snake River, which is what I've been doing every afternoon for the past few weeks; it's good for the soul.
–Dan Sheehan, Book Marks Editor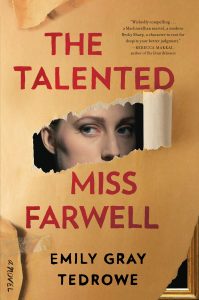 This week, I recommend attempting to do the Wuthering Heights dance at home. Quarantine dancing is the perfect outlet for those who tend to fall over unexpectedly in public, so I'm trying out all my spins and dance moves secure in the knowledge that no one can see how utterly graceless I'm being. I also recommend the upcoming art thriller The Talented Miss Farwell, about a small-town accountant who uses her gift for numbers and her town's goodwill to feed her addiction for fine art, a fascinating meditation on what good people let themselves get away with when no one is watching. 
–Molly Odintz, CrimeReads Senior Editor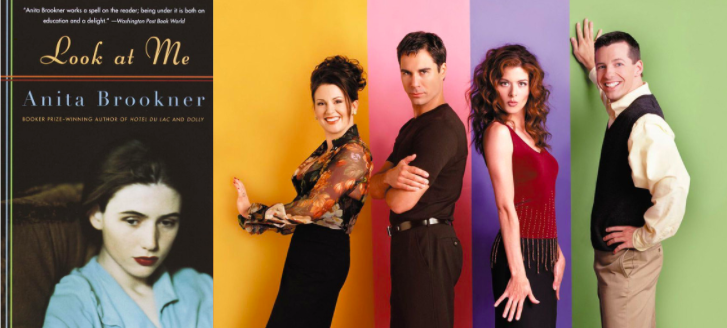 Working at a culture website is amazing, because I feel like I have a pretty decent bird's-eye view of all the new, shiny things that I should be reading and watching and listening to. But you know what else is amazing? Ignoring all of the new things for a little while. Do not keep up with the Joneses. It's kind of exhausting. Recently, I've been trying to use quarantine as a sort of time hole. I'm picking up all the old, tattered books I bought at second-hand shops years ago. (If you are looking for the best book about writing and wanting solitude but also desperately seeking approval and love, I highly recommend Anita Brookner's Look At Me.)  I'm also watching the original Will & Grace for the first time ever, which is a true joy. (I know pilot episodes notoriously suck, but this show's pilot contains one of my favorite scenes in all of television history. Will and Grace are playing Pyramid. Will says, "A cane… a railing… each other!" and Grace screams, "Things that you lean on." Does that not warm your unfeeling heart?!) Watching this show feels like hanging out with friends. They're good company.
–Katie Yee, Book Marks Associate Editor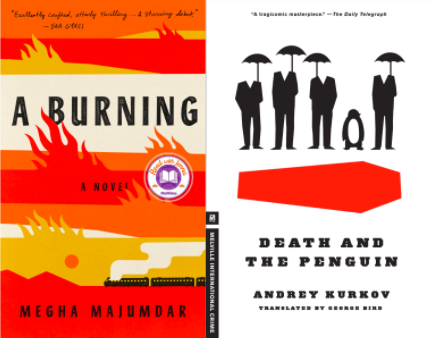 If you live in a place where the government says it's now safe to use outdoor seatings at restaurants, I recommend not doing that and instead ordering take-out and eating your meals far away from other people in parks or on benches, because it's too soon to go eat at restaurants yet, even outside. But anyway, in terms of books… I just finished Andrey Kurkov's 1996 novel Death and the Penguin, originally published in Russian and translated to English in 2001 by George Bird. My partner and I have been spending afternoons/evenings wandering through particularly deserted areas of New York City (PPE-clad, social distancing, and constantly disinfecting) and last week we wandered into an open but totally empty small bookshop, where a new edition of the novel put out by the Melville House was sitting on a display table. I bought a bunch of books there that day (and I immediately disinfected them all), including this one, which I loved. It's about an unsuccessful writer living in post-Soviet Kiev who gets hired by a newspaper to write obituaries of people before they've died, which seems like a fine gig until people start dying after he's written them. And a gangster becomes enchanted by Viktor's only friend and roommate, a penguin named Misha he previously rescued from a closing zoo, bringing Viktor even more into a crime underworld he wants nothing to do with. It's extraordinarily funny, very sweet, and also sad—that being said, a big theme is "isolation," which I didn't know going in, so maybe read this after it's safe to gather with others again. I also finally read Sally Rooney's Normal People, which I did enjoy despite the deafening hype around its merits. I also finally got my hands on Megha Majumdar's A Burning and am already enraptured by the delicate, evocative prose, and the timelessness of the mood, despite its very modern setting.
I've been biking basically everywhere, because it's summer but also because New York City seems to have much less traffic on the streets than in previous summers (for obvious reasons). I recommend biking, and if you plan on biking, I recommend MIPS-certified bike helmets. I recently learned that the safest kind of bike helmet has a lining which includes a Multi-directional Impact Protection System (MIPS), which is basically an extra layer of padding that grips your head to prevent it twisting, should you hit your head while riding (or falling off) a bike. Rotation of the head during impact is typically what causes the worst collision-related brain injuries, so MIPS helmets keep your head steady inside the helmet to reduce the damage that can result in such an accident. If you're going to bike, do it the safest way! As all MIPS-certified products remind me "you only have one brain."
–Olivia Rutigliano, CrimeReads and Lit Hub Staff Writer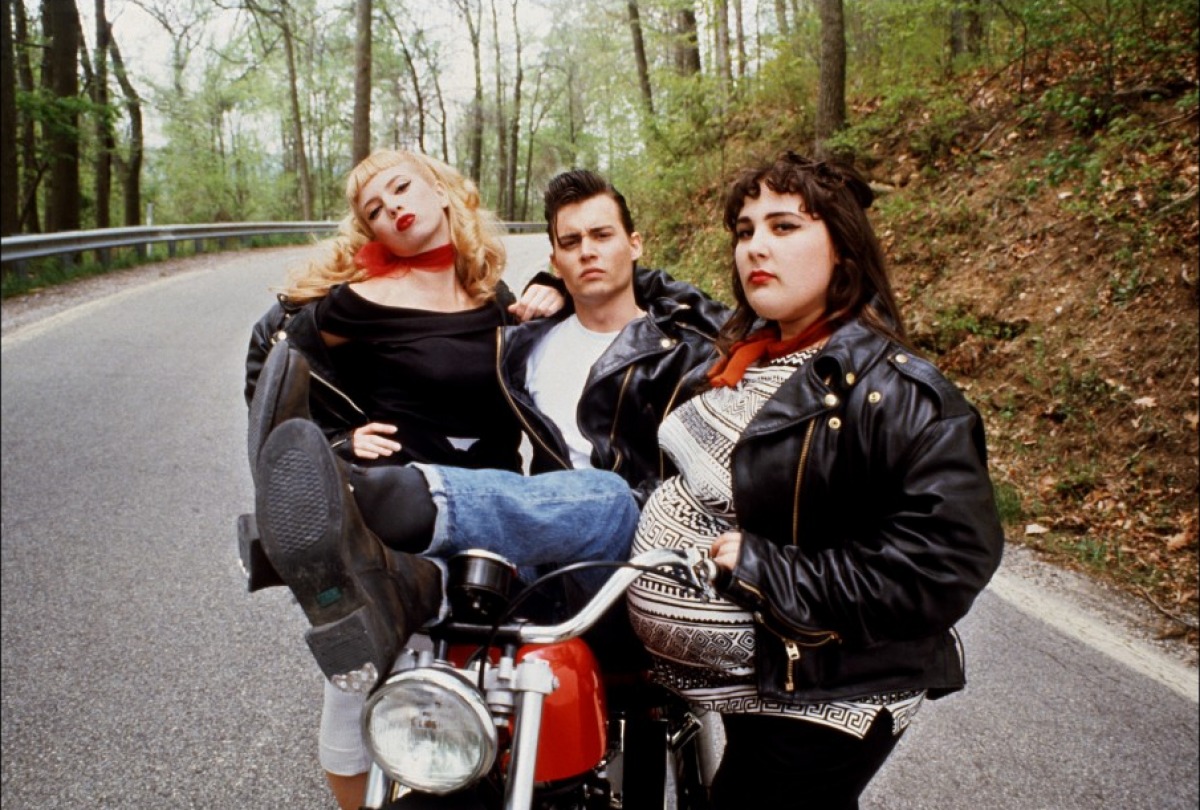 As you may have noticed if you're a frequent reader of this site, I've been watching a lot of Hamlets lately. There is delight to be had in (almost) all of them, but I do recommend spending some time watching one you probably haven't seen: the silent Asta Nielsen version, which is available on YouTube. It's surprisingly captivating. This weekend, I also got to introduce my husband to the supremely good, utterly ridiculous John Waters film Cry-Baby this past weekend, which features not only Johnny Depp in his prime but also Iggy Pop and Patty Hearst, because why not; we weren't even 30 minutes in when he turned to me and said: I want this to be one of the first movies we watch with our future child. No arguments here.
–Emily Temple, Lit Hub Senior Editor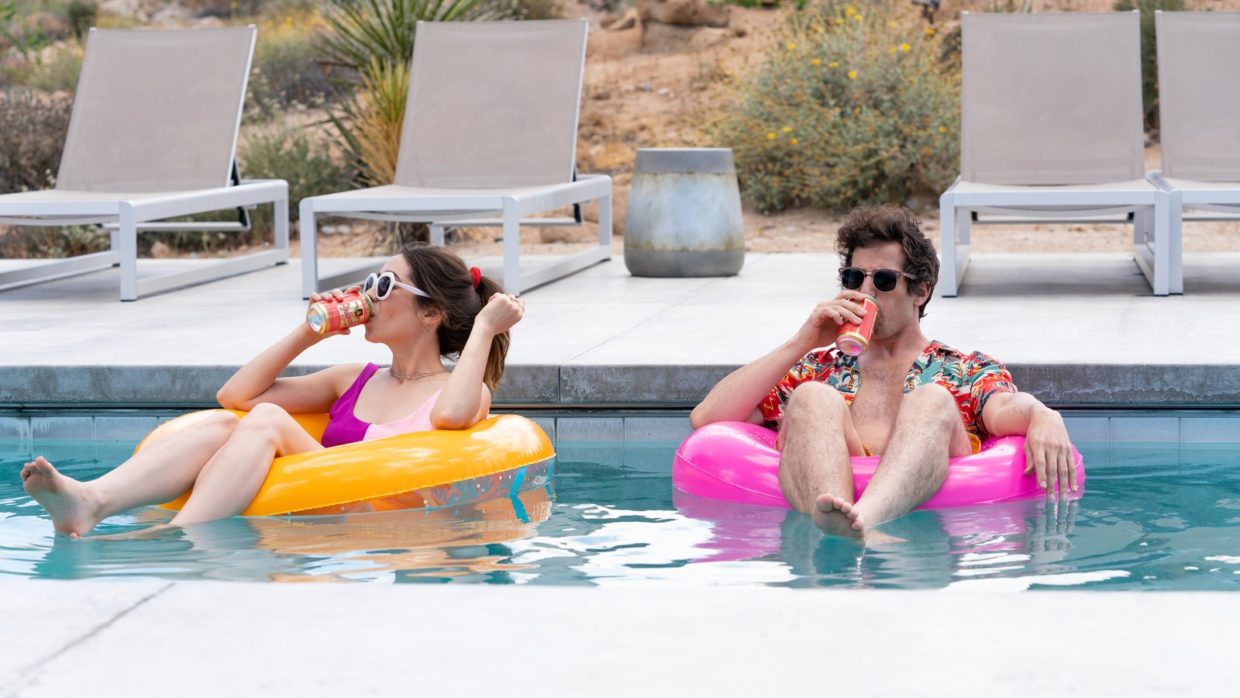 Looking back on some of the things I recommended in this space in the early days of lockdown, I weep for the productive being I was, so eager to learn new skills and pore over dense prose. Those days are long gone. Will they be back? Who knows! I'm about to have a baby, which I've heard comes with a lot more free time. In the meantime, though, I recommend two movies from Andy Samberg's non-cop oeuvre: Palm Springs and Pop Star: Never Stop Never Stopping. I watched the former when it came out in July, and was so thoroughly charmed that I sought out the latter immediately. Andy Samberg is a treasure, Palm Springs is the best rom-com I've seen in years, and Pop Star is both very funny and full of genuine bangers. Come on: you deserve this.
–Jessie Gaynor, Lit Hub Social Media Editor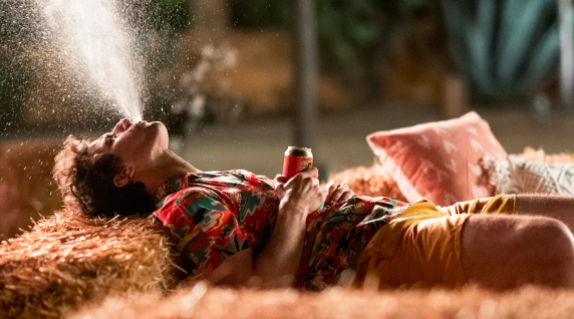 I recommend Jessie's Palm Springs recommendation (above).
–Dwyer Murphy, CrimeReads Managing Editor
---