Lit Hub Recommends: Hadestown, Ling Ma, Madeline Miller, Jean Echenoz, and More
Also, stories about things that grow in strange, disturbed places.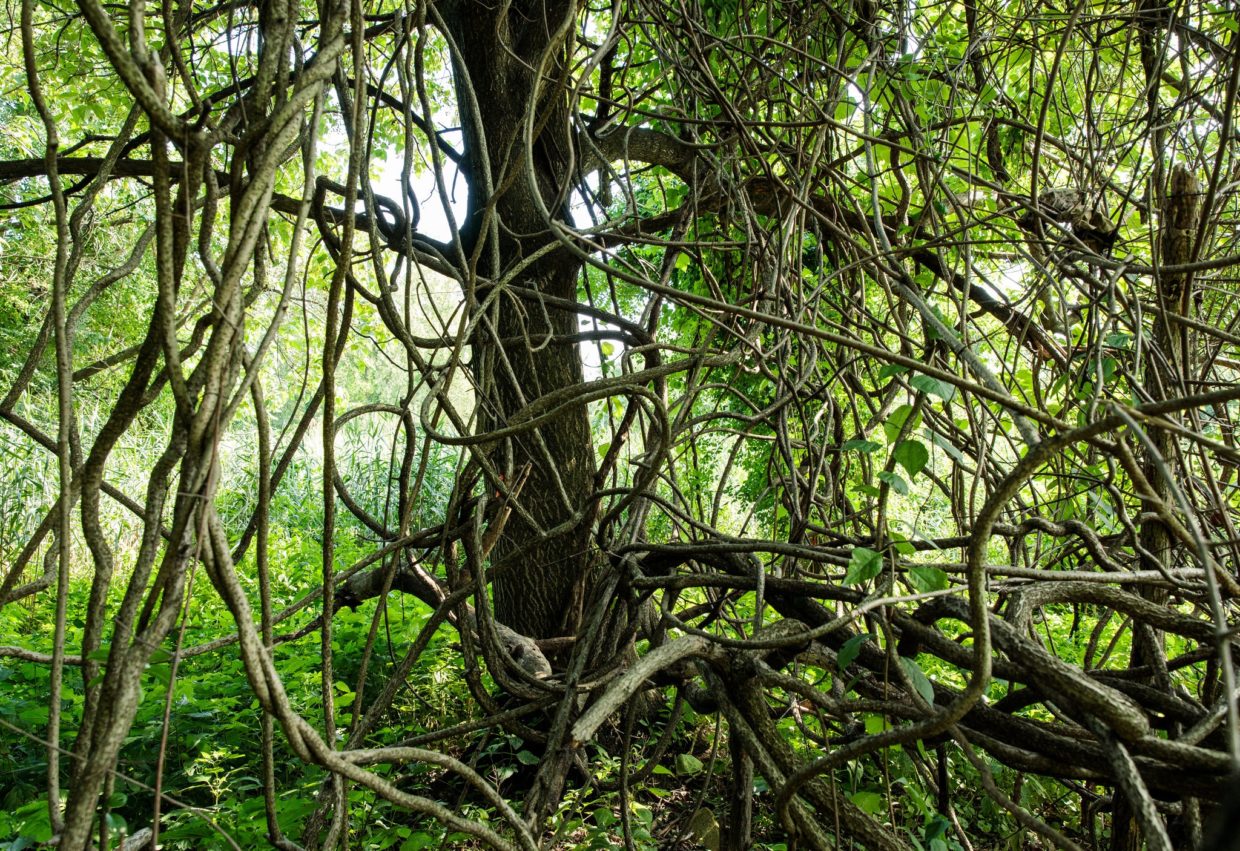 Two months ago, I recommended The Mushroom at the End of the World, and this month I still can't get enough stories about things that grow in strange, disturbed, sometimes-ugly places. William Bryant Logan's New York Times essay on Fresh Kills Landfill in Staten Island, New York is one of them. Tramping around a former garbage dump, deep in a mix of twisted growth and animal carcasses, he writes, "This hideous forest, I suddenly realized, was there to repair the damage done, and not at our bidding. Its intent was not to look good." After that, read Robert Sullivan in New York Magazine on the islands of New York City, from the North Brother Island of Broad City fame to even-lesser-known ones like the marshy Ruffle Bar and U Thant Island, a manmade rock pile that, because of its visibility from the United Nations, has hosted protests in the past. 
–Corinne Segal, Lit Hub senior editor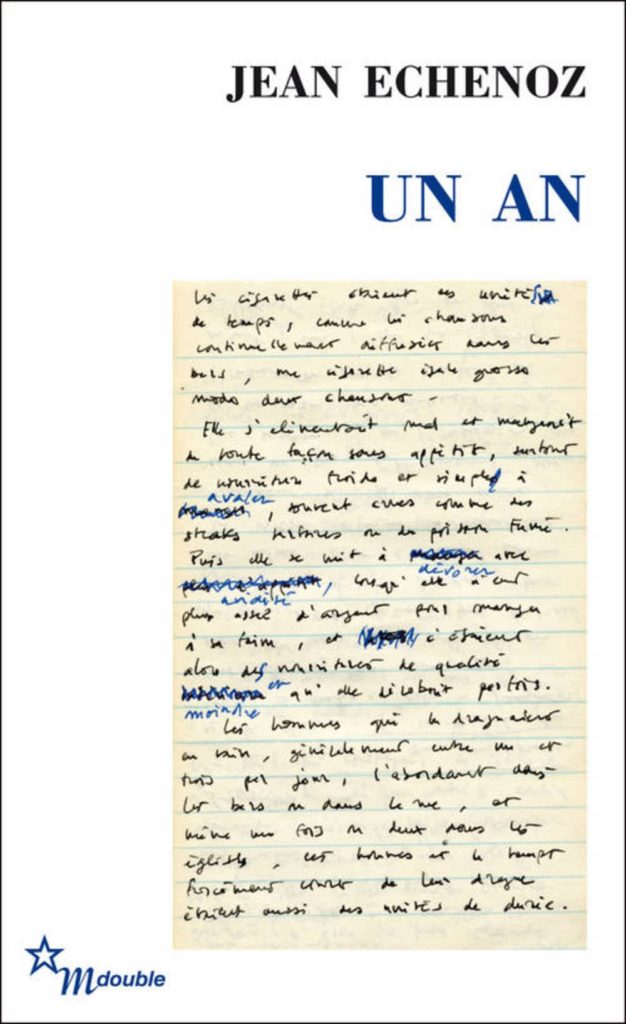 I like short books and wish more were published. In France, 90 page novels seem to be everywhere. This summer I picked up one called Un An by Jean Echenoz, he has the steely prose style that Michael Mann's camera would write in if it spoke. As the book begins, the heroine wakes up in bed next to her boyfriend and discovers him dead. Rather than call the police, she stuffs some clothes in a bag and goes on the lam for a year. Wandering the south west. Every day a new suite of worries, the surface of things a bit too bright. So many of his books are about escape, but this one felt the most like the character was right out on the limb of nothingness.  
–John Freeman, Lit Hub executive editor
Article continues after advertisement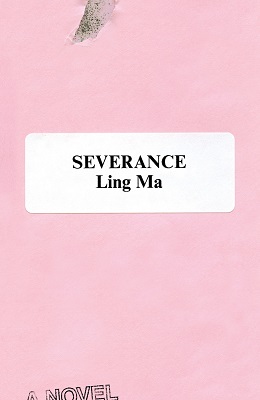 Okay, okay, so I finally listened to everyone in my office, and everyone on the internet, and that one cool girl in my yoga class, and read Ling Ma's Severance. Reader, I adored it—it's the rare contemporary novel that, in addition to being funny and weird and wildly entertaining, feels naturally significant and timeless. Like, of course this is how humanity is going to end. After I finished it, I immediately went out and bought a second copy to give to one of my best friends on her birthday, and I can only suggest you do the same. I mean, don't give it to Dina, she already has a copy. Give it to your own friend, jeez.
–Emily Temple, Lit Hub senior editor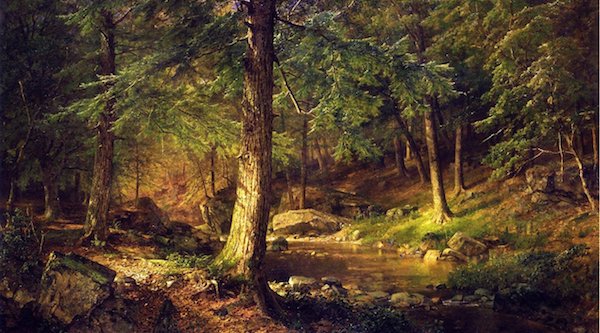 In both the news and in books, I've been reading an awful lot lately about climate disaster and the rise of white nationalism (and how they fit together in an ugly little tangle). In an effort, then, to avoid snaring in despair, I've returned to two modern classics of American nature writing, Lauret Savoy's Trace and Robin Wall Kimmerer's Braiding Sweetgrass. With an unlikely mix of elegiac grace and cleared-eyed realism, both Savoy and Wall Kimmerer reveal the stories of their lives—the ancestral, the environmental, the geological—as you might a map of new and unexplored territories, and in so doing gift us with potential ways of moving forward (and surviving) as a human family.
–Jonny Diamond, Lit Hub editor in chief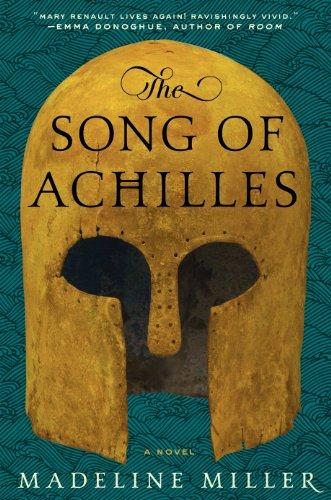 Every time Lit Hub Recommends rolls around, I think Huh, this would be a lot easier if I kept a list of every book I read, and then I continue not doing that. Will this month be the month I finally start doing it? Will that act be my recommendation next month? Stay tuned! In the meantime, I recommend Madeline Miller's Song of Achilles as both a gorgeous, gripping book and an excellent way to drain your eyes. Three cheers for earned catharsis! I also recommend visiting the Mütter Museum in Philadelphia, if you're interested  in the various and sundry ways your body can betray you (don't sleep on the giant colon). 
–Jessie Gaynor, Lit Hub social media editor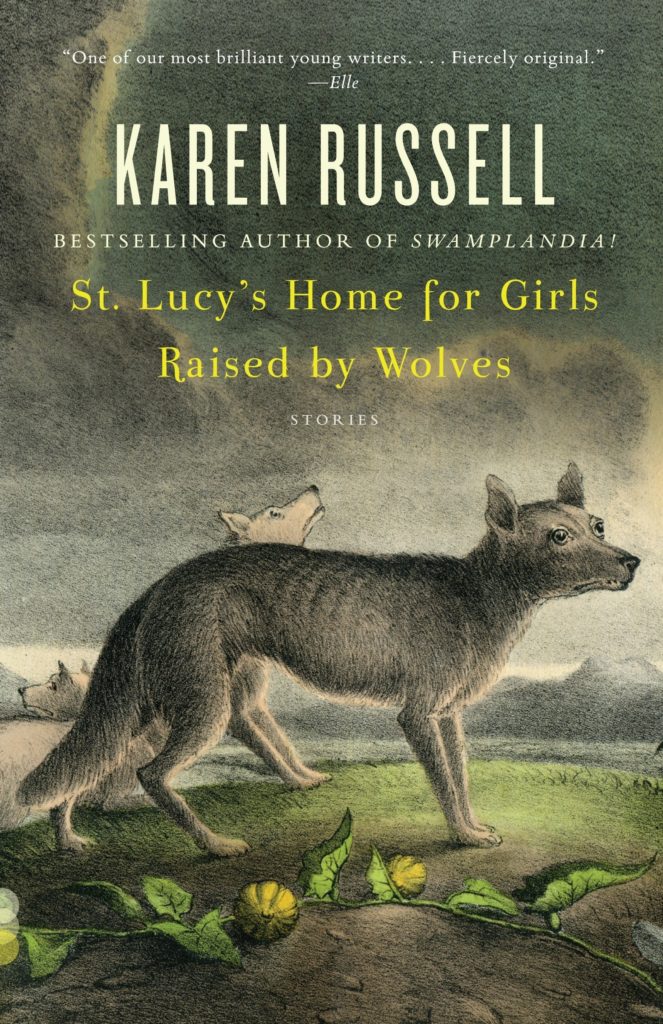 I am one story away from the end of Karen Russell's St. Lucy's Home for Girls Raised by Wolves, and I am putting off finishing this beautiful collection because I don't want it to be over. Each story is a gem, and when you realize they take place in the same universe (like when a minor character in one story becomes the center of another but not in a way that calls attention to itself, which I appreciate), it feels like a kind of quiet magic. It's one to savor.
Also: for some reason, a lot of people in this office are unusually obsessed with the 1998 film Meet Joe Black. Seriously, they reference it all the time. And two Saturdays ago, I said to myself, Yeah, I've got three hours to kill. Let's see what all this is about. (Yes, three hours. The movie is three hours long!!) It stars Brad Pitt, who starts off as a perfectly handsome guy just looking for love in a coffee shop. Then he gets hit by a series of cars in a pretty funny way. (Don't worry; it's not a real spoiler. This happens just a few moments into the movie.) Then Death takes over body. And makes a deal with 65-year-old businessman Anthony Hopkins: he can live a few extra days while Death (aka Joe Black aka Brad Pitt) learns what it's like to be human. It's a ridiculous but very enjoyable reminder that life is precious and peanut butter is delicious.
–Katie Yee, Book Marks assistant editor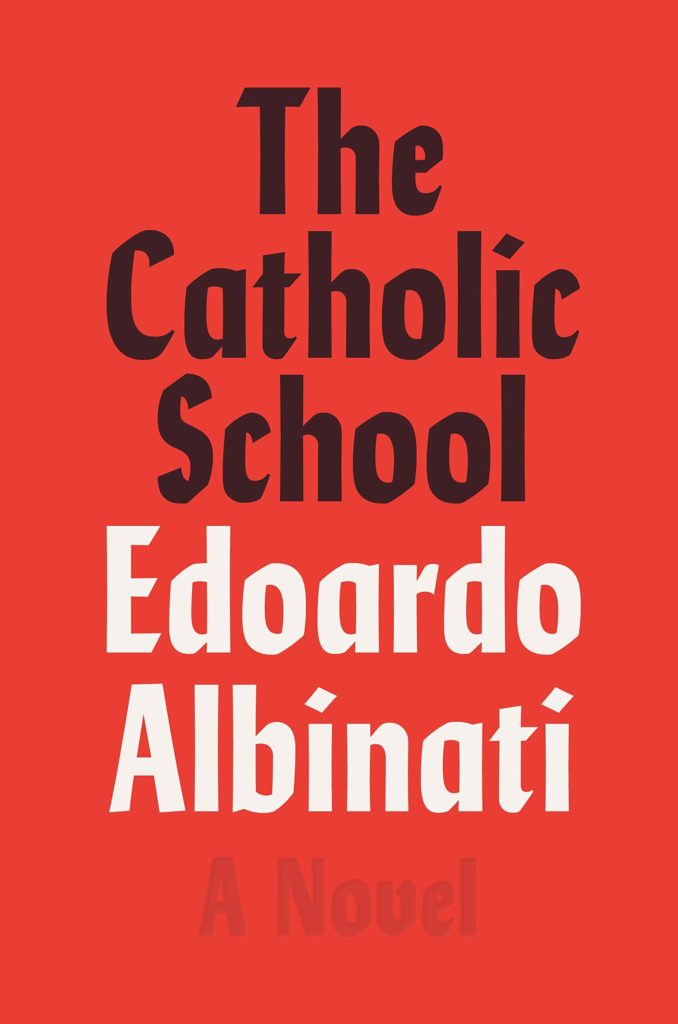 I've barely made a dent in Italian author Edoardo Albinati's Strega Prize-winning behemoth, The Catholic School, a nearly 1,300-page autobiographical novel about Rome in the 1970s, but it may be on its way to becoming one of my favorite novels of the year. In it, the protagonist reflects on his childhood at, well, a Catholic school. But what exactly does that mean? What kind of citizens did such an institution promise?
The 70s were a decade of widespread political violence in Italy, the so-called anni di piombo (Years of Lead), and a notorious double rape and assault on two young women in 1975, known today as "the Circeo massacre," was Italy's equivalent of the Manson murders in the US: a moral wake-up call, of sorts, that forced an entire nation to reconsider its values. In a sense, Albinati knows the three young men responsible for Circeo; they were born and bred of the same economic class, more or less, and attended the same kind of school. How can an institution produce such violent young men, and is it a miracle that Albinati escaped the same fate?
–Aaron Robertson, Lit Hub assistant editor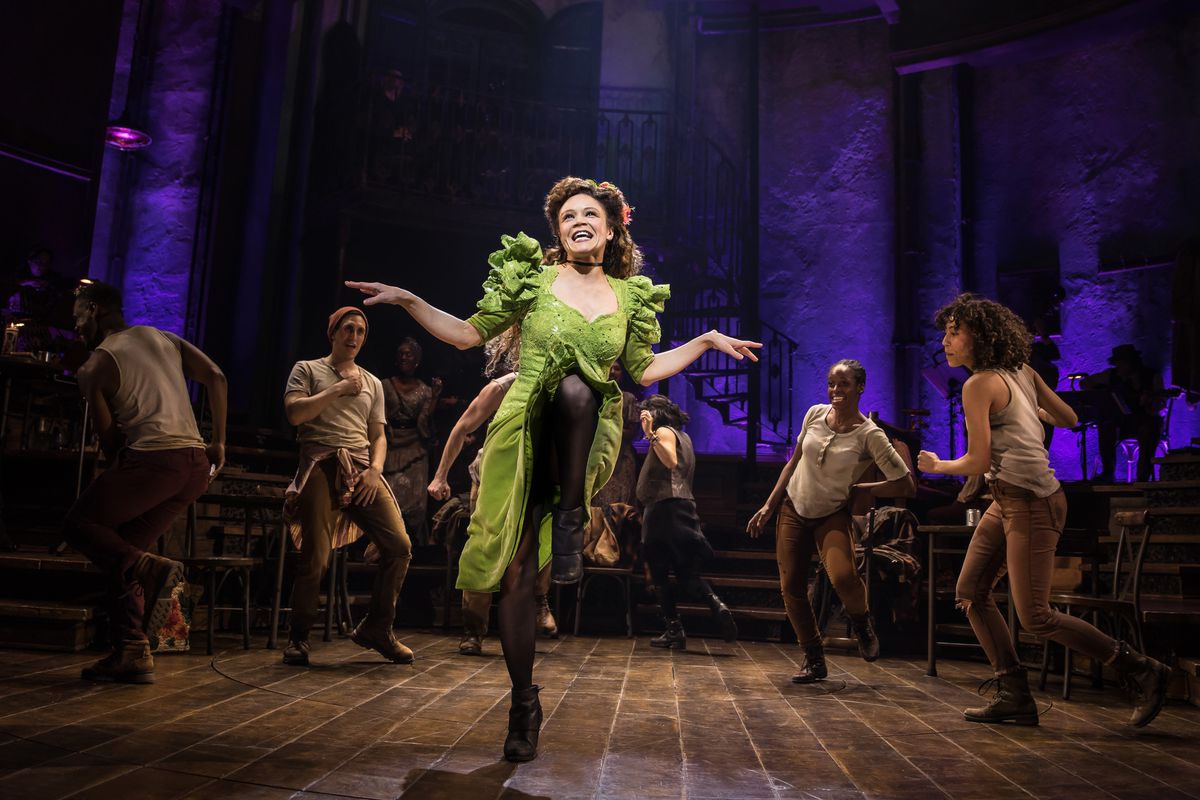 The new musical Hadestown is already widely-beloved, though it has only been on Broadway since April. It was the dark horse Best Musical winner at this June's Tony Awards. If you haven't seen it yourself, you've probably been encouraged to splurge on tickets, with the promise that the show will be worth it. It is. It's gorgeous. You'll die. I listen to the three-hour-long soundtrack once a day at work. Allow me to spread the gospel a bit more. The musical, written entirely as a concept album a decade ago by the singer-songwriter Anaïs Mitchell, and directed by Rachel Chavkin, intricately interweaves the myths of Orpheus and Eurydice, and Hades and Persephone in an abstractly modern setting—all brought to life with New Orleans-style jazz.
The stage is a gaslit backwater barroom where gods and men alike gather—and it effectively transforms into the hellish factory/foundry run by Hades, when the story takes its promised descent. Narrated by Hermes (the legendary André De Shields), about his ward Orpheus (Reeve Carney), a young musician toiling away on a mysterious melody. Hades (Patrick Page, with his thunderous bass voice), growing possessive over Persephone (the sensational Amber Gray), and Persephone, growing distant and disinterested with her husband, are causing the winters to get longer and more miserable. Orpheus believes that his melody will somehow have the power to regulate the long cruel winters and bring back spring and summer for their rightful tenure. He falls in love with Eurydice (Eva Noblezada), a vagrant who is amazed by his abilities—partially, it seems, because her life depends on having a warm place to live, finally. But in the bitter winter, when Orpheus's composition grows long and isolating, and when Persephone and Hades finally and acrimoniously split, Eurydice accepts Hades's offer to go with him, in exchange for warmth. It's a beautiful, heartbreaking, elegant show, with wise, clever lyrics, and memorable music that incorporates motifs meaningfully, without feeling repetitive. And it has the most perfect ending I've ever seen.
–Olivia Rutigliano, CrimeReads editorial fellow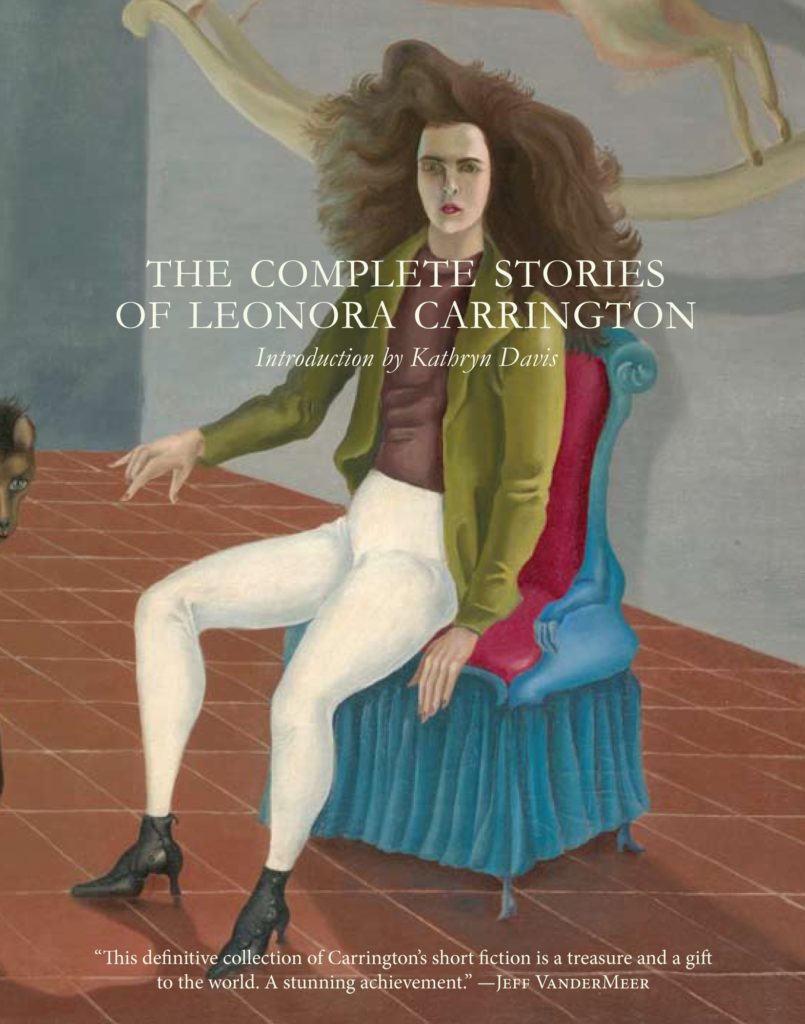 I have fallen down the rabbit hole with The Complete Short Stories of Leonora Carrington. This surreal collection is engrossing, off-putting, hilarious, oh so imaginative—though I doubt Carrington would characterize it that way.  To her, the worlds she depicts are not figments of her imagination. They simply are. Whether we see the similarities or not, her wacky worlds are encompassed in our wacky world (which is a little more hush-hush about its wackiness). A dizzying, delirious experience for anyone who likes their reading like their donuts: filled with surprise. 
–Eleni Theodoropoulos, Lit Hub editorial fellow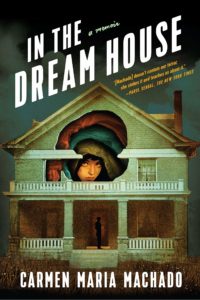 I'm in the middle of reading Carmen Maria Machado's forthcoming memoir, In the Dream House. It's a deeply harrowing, structurally audacious, and utterly candid account of a fraught and wounding relationship. More than simply a detailing of her time in thrall to a charismatic but abusive woman, though, In the Dream House is also Machado's examination of the stereotype of lesbian relationships as being uniformly safe and utopian, and a fascinating meditation on the history and nature of abuse in queer relationships.
–Dan Sheehan, Book Marks editor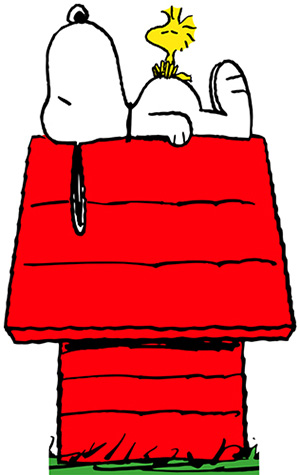 I recommend not being offended. I haven't been offended in twenty years.
–Dwyer Murphy, CrimeReads managing editor
---