Lit Hub Recommends: Love Island, Ocean Vuong, and L.A. Noir
Also, get married!

Because it's June and therefore it's illegal to be straight, I've been listening to Carly Rae Jepsen's latest album Dedicated, and nothing else, nonstop since it dropped last month—a time period that a historian might call the Long Pride Month. Dedicated is a perfect pop album; it's fun, dramatic, sickeningly catchy. The lyrics are very dumb and profoundly relatable, exploring all the complex e·mo·tions involved in falling in and out of love. And because it's June, I am also legally obligated to recommend Pose, the second season of which premiered this week on FX. A welcome departure from Ryan Murphy's usual plot-twisty messiness, this depiction of Black and brown queer/trans life on the ball scene in 1980s New York offers endearing characters in whom you feel immediately invested, heavyhanded but effective drama, and expert shade all around. OK, fine, I, an employee of a literary publication, will recommend a book. In On Earth We're Briefly Gorgeous, Ocean Vuong lends his tender, powerful voice and playful mastery of language to a protagonist resembling himself, a queer 20-something Vietnamese American writer grappling, as deftly in prose as in Vuong's verse, with themes of diasporic trauma, imperialism, masculinity, and all forms of love. It's very much a poet's novel, and that's better than fine. Maybe only poets should write novels.
–Kevin Chau, Lit Hub editorial fellow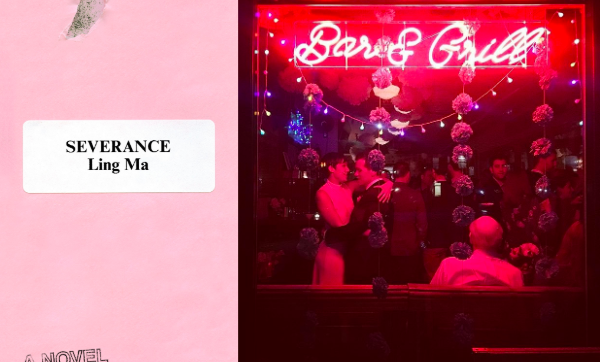 This month, I read Ling Ma's Severance and got married. I recommend both of those things! Severance I recommend unreservedly: it's perfect for when you're living in that space between "oh shit, what if the world ends" and "oh shit, what if the world doesn't end"—and truly, who isn't living in that space right now? Getting married I recommend to people who are happily partnered but think "Ehh, I don't know about a wedding! It sounds like a lot of money/planning/misogynist traditions." I was one of those people! But let me tell you: it's very nice to have people who love you tell you that you love you and celebrate your love. What a treat! I am a bad planner who doesn't like spending money, and I got married at a bar in Brooklyn. Also I am a 33-year-old woman, so no one "gave me away." Gross. Not gross? Weddings!
–Jessie Gaynor, Lit Hub social media editor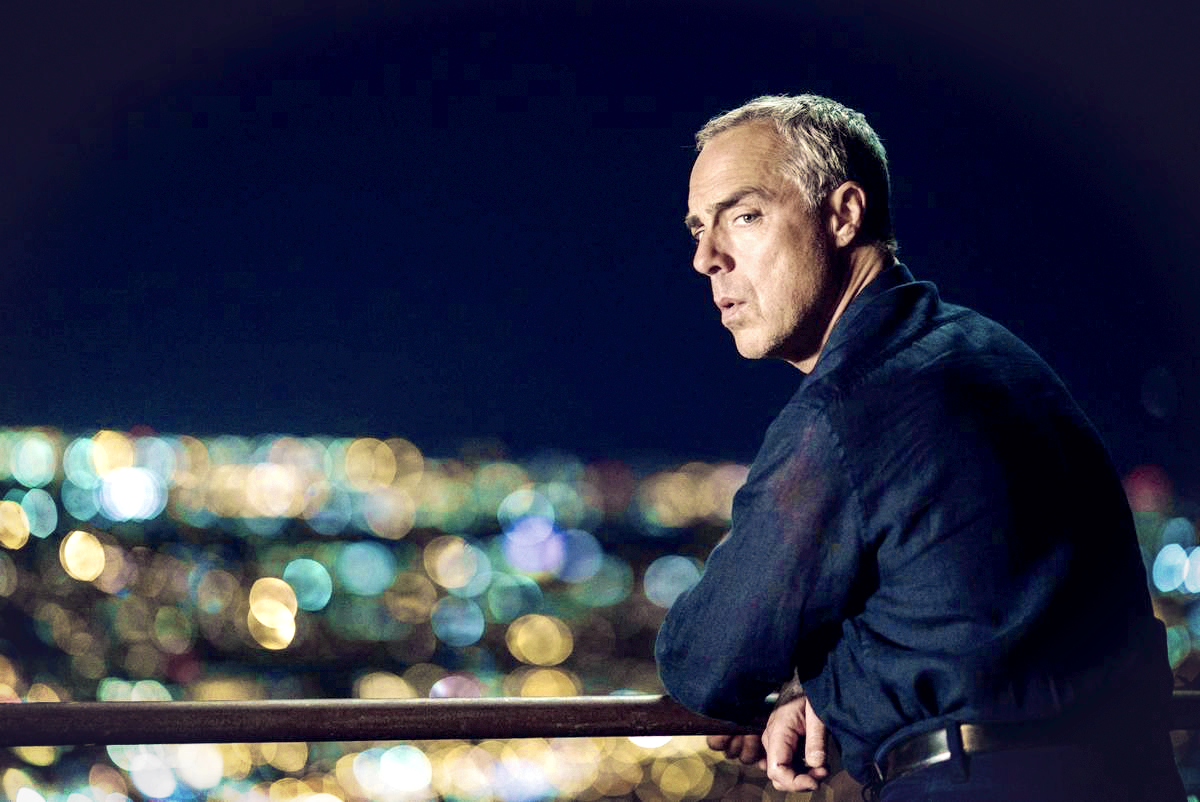 Lately, I'm counting down the hours until I can stop working and start watching Bosch again. Eric Overmyer and Michael Connelly have done a great job of updating LA noir, of getting inside a big police department. Of dramatizing the existential grind of working homicide. Also, I would watch Lance Reddick in just about anything. He's a fantastic Chief Irv Irving. The series has sent me back to Connelly's books with a new appreciation for the way he was working in that California noir tradition. I'm teaching a class on character in the fall and I want very much to include a crime novel, from Lew Archer to Easy Rawlins to VI Warshaswki there've been a lot of good ones. 
–John Freeman, Lit Hub executive editor

Love Island is back and life is good again. Everyone in the villa this summer looks and sounds like everyone in the villa last summer: attractive and incomprehensible and boring, in the most relaxing British way. Honestly, it's exactly like The Great British Baking Show, only with swimsuits. And savage mugging off. And voyeurism. But since there's only one episode a day, I have also managed to finish a few novels in the last month, including The Organs of Sense, by Adam Ehrlich Sachs—which I can confirm is cerebral and brilliant, and some of the freshest-feeling literature I've read in some time. It might actually be the opposite of Love Island . . . except that both are goddamn magical.
–Emily Temple, Lit Hub senior editor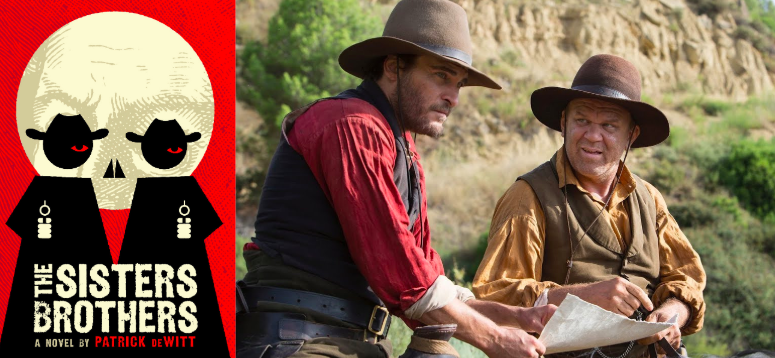 It's rare that I find myself recommending both a book and its movie adaptation with equal enthusiasm, but such is the case with The Sisters Brothers—the 2011 Patrick deWitt western about two hired gun brothers, one hotheaded and the other depressive, tasked with tracking down a plucky chemist with a near-magical formula—and its 2018 Jacques Audiard-helmed adaptation. The tale—in both its page and screen incarnations—is a funny, brutal, melancholic picaresque, full of delightful small details, that subverts the genre in unexpected and wonderful ways. 
-Dan Sheehan, Book Marks editor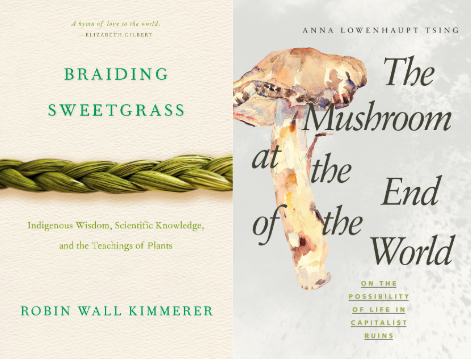 I was recently finishing Braiding Sweetgrass—Robin Wall Kimmerer's amazing collection of stories on plant science and indigenous relationships with the earth, as informed by her experiences as an ecologist and member of the Potawatomi tribe—when a friend handed me a copy of The Mushroom at the End of the World by Anna Lowenhaupt Tsing, which, though very different, felt to me like a spiritual sequel to Kimmerer's book. It follows the path of matsutake, a prized Japanese mushroom that is now rare in Japan and has inspired a complex global trade and varied labor force of foragers. Matsutake thrive in relationship with pines, often in areas that have been disturbed by human interference, and Tsing examines them at the center of a larger web of forces that includes capitalism, immigration, and cultural and community relationships with the land.
–Corinne Segal, Lit Hub senior editor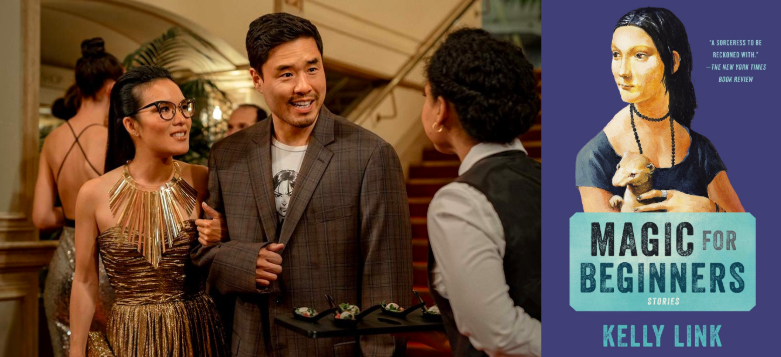 I've loved Ali Wong since Baby Cobra, so I'd been counting down the days until Always Be My Maybe hit Netflix. This movie has inspired much debate in the office, but I was not disappointed. Personally, I thought her brand of comedy translated really well into film. My disclaimer is that I'm a sucker for all romantic comedies, but if you're one, too, then you should probably give this a go. On a more literary note: after hearing Kelly Link's advice to debut authors (my favorite bit was: "Perfect one karaoke song. And by perfect, I mean learn to sing without fear or embarrassment"), I immediately went out and bought her short story collection, Magic for Beginners. It's enchanting and curative. It breaks rules and turns in on itself and turns out to you, reader, in ways that I didn't know were allowed. I recommend purchasing a copy because you will want to press it into the hands of all your friends.
–Katie Yee, Book Marks assistant editor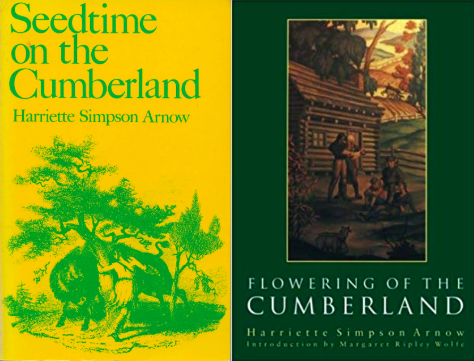 Having been a fan of Harriette Simpson Arnow since reading (but never quite finishing) her National Book Award-nominated 1954 novel The Dollmaker, about a white family from Kentucky that moves to industrial-era Detroit during WWII, I wouldn't have quite imagined that her lesser-known non-fiction would illuminate, in some sense, my own (African-American) family's history for me. But that is exactly what she does with her two books on the Cumberland region—a broad swath of land encompassing parts of Kentucky and Tennessee, and drained by the mighty Cumberland River. Arnow's Seedtime on the Cumberland (1960) and Flowering of the Cumberland (1963) are remarkably detailed histories of early settlements in a critical region of the "old West", or land east of the Mississippi. You can imagine my surprise when I discovered that one of the central figures of the duology is James Robertson himself, the so-called "Father of Tennessee," from whom my own antecedents – once slaves – got their name (my family is from Middle Tennessee, just west of Nashville, a wee bit south of the Cumberland). Arnow devotes relatively few pages to discussing the lives of Cumberland slaves at the time these episodes are set (roughly 1750-1810), but the discovery has kept me reading all the same. 
–Aaron Robertson, Lit Hub assistant editor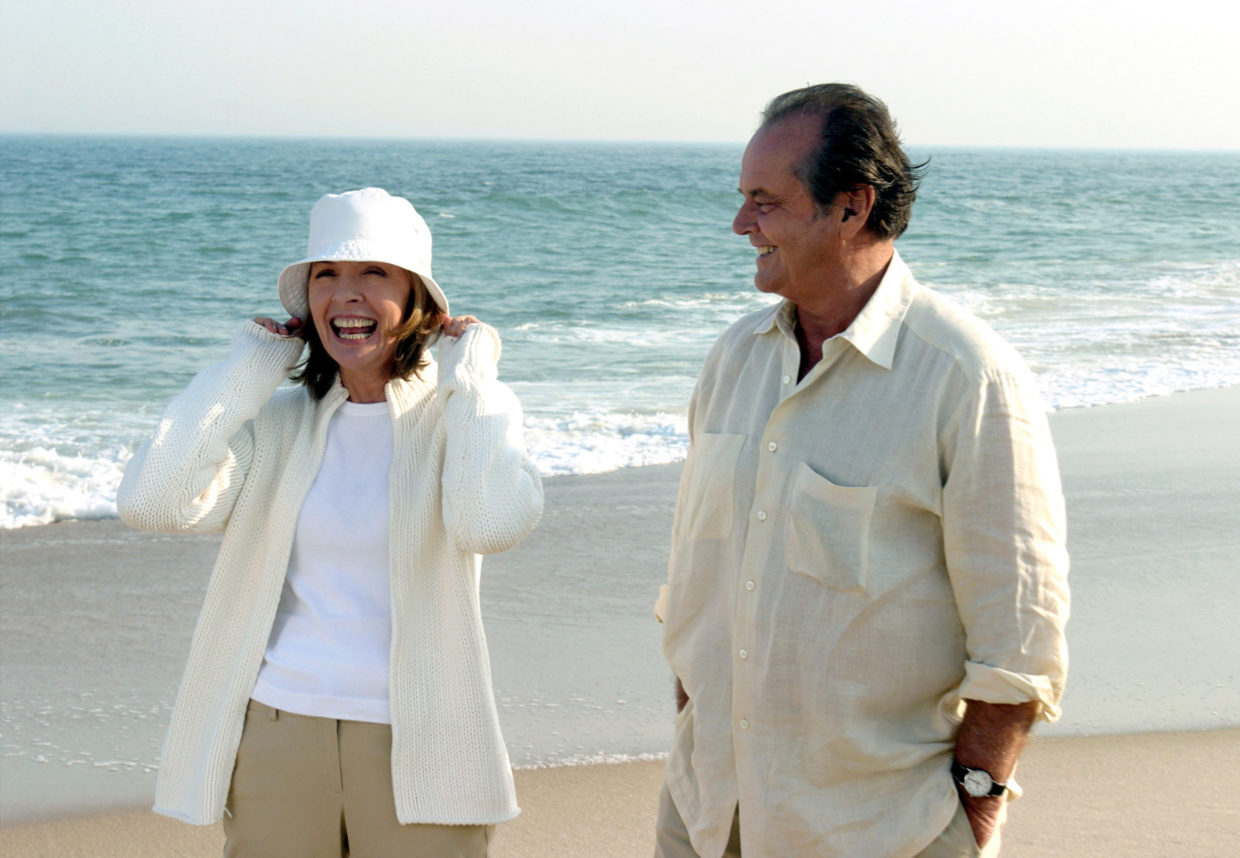 I recommend Something's Gotta Give.
–Dwyer Murphy, CrimeReads managing editor
---