Lindsay Ellis on the Joys of Writing About 2007
This Week on So Many Damn Books
Lindsay Ellis zooms on in to the Damn Library with her recently-NYT-best-selling Axiom's End! We talk around the plot of her novel, the joys of writing about 2007, who would be allowed to adapt it as a musical, and more. Plus, we talk about the second book in Orson Scott Card's Ender Saga, what to do with authors who turn out to be bad people, and how sometimes you have to write a first book before you can get to the second.
This episode's books
Axiom's End by Lindsay Ellis
Spekear For the Dead by Orson Scott Card
*
What'd you buy?
Lindsay: Network Effect by Martha Wells // Middlegame by Seanan McGuire
Christopher: Antkind by Charlie Kaufman // Natural History by Carlos Fonseca, trans. by Megan McDowell
Drew: Riot Baby by Tochi Onyebuchi // Two from TOR Essentials (Among Others by Jo Walton & Blindsight by Peter Watts)
*
This Episode's Recommendations:
Lindsay's pick: Lilith's Brood by Octavia E. Butler // Spinning Silver by Naomi Novik
Drew's picks: The World Doesn't Require You by Rion Amilcar Scott
Christopher's picks: Heart of Junk by Luke Geddes
*
This week's themed cocktail: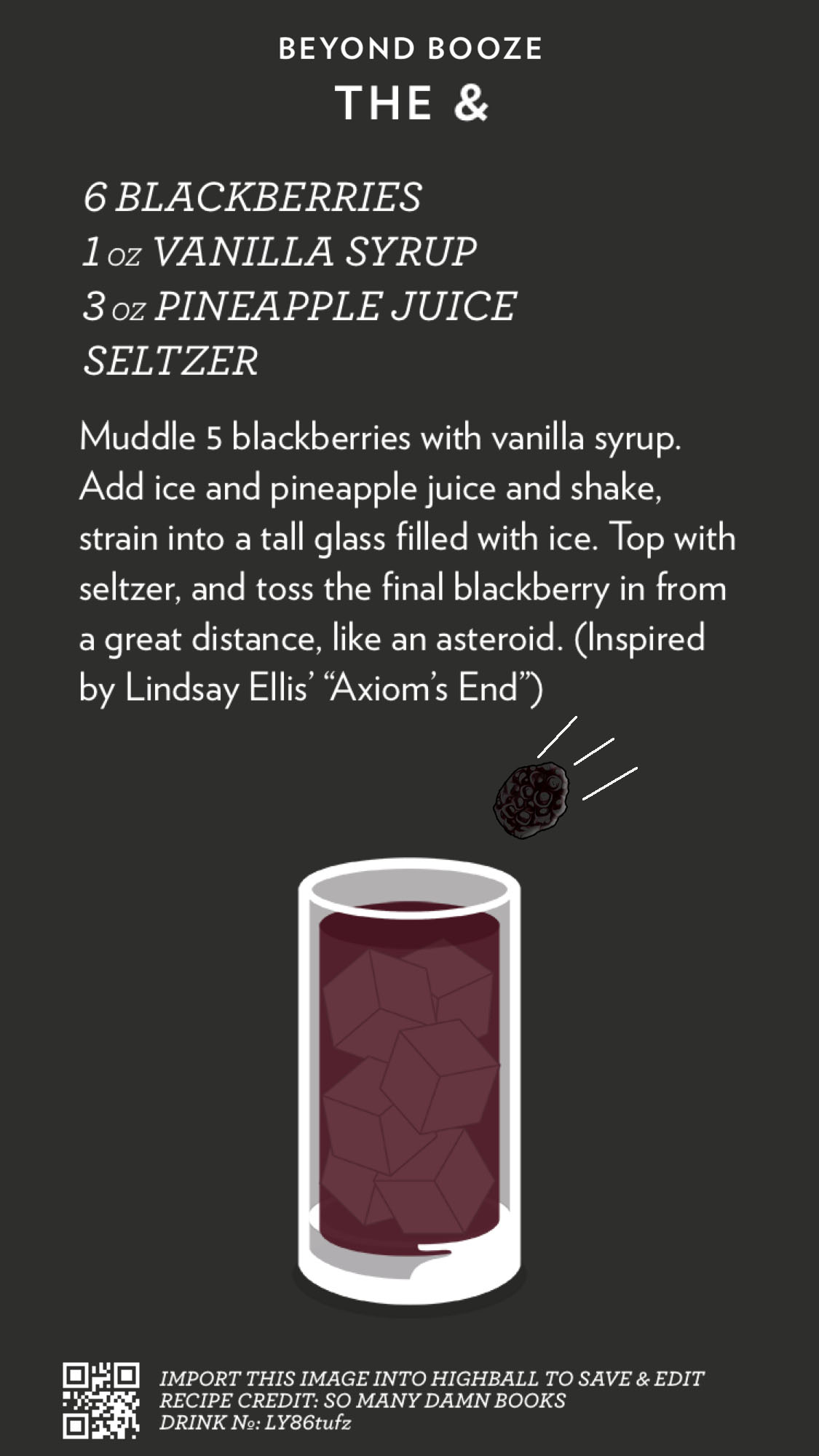 ---