Idra Novey, John Wray, and Garnette Cadogan on the Rorschach of Fiction
Onstage Conversations at the LIC Reading Series event
Where is all of the literary love for Queens? It's right here at LIC Reading Series. Join them each week for stories, readings, and discussions with acclaimed writers, recorded with a live audience in the cozy carriage house of a classic pub in Long Island City, Queens, New York, and hosted by founder Catherine LaSota.
This week, the podcast features the reading and panel discussion from the LIC Reading Series event on May 9, 2019, featuring Idra Novey (Those Who Knew), John Wray (Godsend), and Garnette Cadogan (Non-Stop Metropolis: A New York City Atlas). Listen to this week's reading here!
From the episode:
Garnette Cardogan: In all my life, this story about my mother was the story I told about her. It shows in ways how she's trapped in my anger. The stories we tell about other people help shape and define them not only in our imagination but in others. The more we tell these stories, the more they harden in our imagination and calcify into these images and myths, which sometimes we arrange them in all their multiplicities. There are things to be angry about with my mother, but she has reasons to be angry at me about, which I have been slow to admit. The piece is less an expression of her anger and more an expression of my anger.
Idra Novey: I kept running into people that would say to me … I know exactly where that hotel in Santo Domingo is, and I was like, Well, no…. Then NPR mentioned how the book was set in Cuba. I also know people from the Allegheny Mountains, where I grew up and are which very isolated like islands are—nobody leaves and nobody comes. People were like, clearly the book is about those towns. The union guys and the corruption that happens in western Pennsylvania, and they saw it in the book. … People brought separate histories to the book, which is the Rorschach of fiction. And they're all right.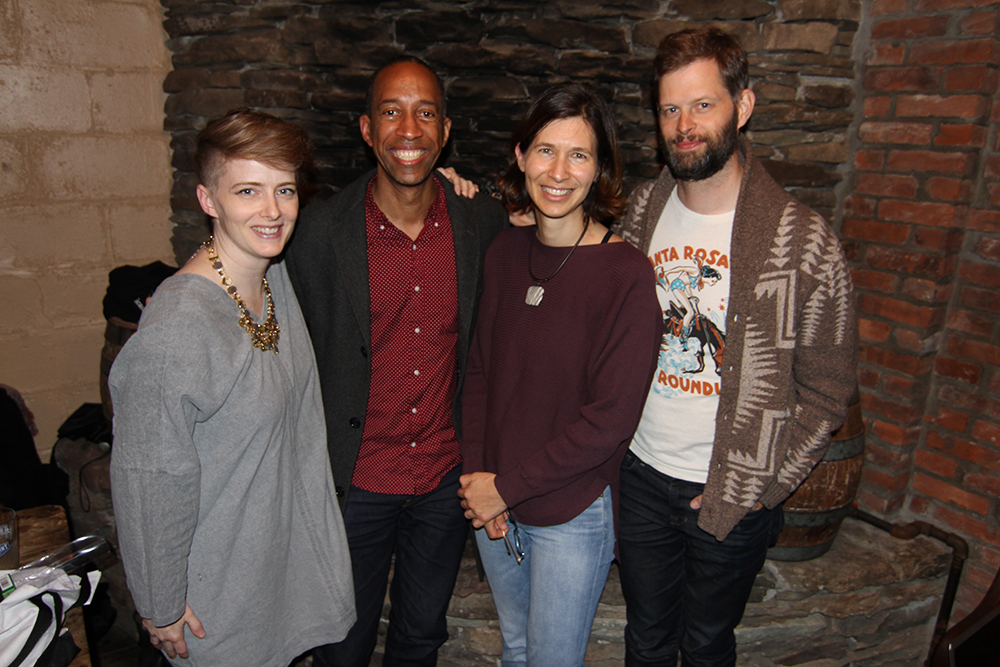 John Wray: My fixer and I were trying to find people who had known John Walker Lindh personally when he had been there, to try to tell the story from the perspective of the people in the country where he was serving as a soldier instead of from our point of view, which is how could he turn on his country. You can't talk to John Walker Lindh. … We were talking to an old man in Kabul, who was quite talkative compared to most of the people in the region. That was sort of the beginning about what this was about, whether this was real or not. But then I remembered that I am a fiction writer instead of a journalist … The capsule story of the Taliban is about good for two weeks, and then bad since then.
This event was made possible in part by the Queens Council on the Arts, with public funds from the New York City Department of Cultural Affairs in partnership with the City Council.
---