Interview with a Library: The London Library
Fed Up with "Snorers and Wheezers," Thomas Carlyle Started His Own Library
The London Library was set up in a fit of pique 175 years ago. Thomas Carlyle had become intensely dissatisfied with the studying facilities available to Londoners (there were no lending libraries) and was forced to work alongside the "snorers, snufflers, and wheezers" in the British Museum reading room. His solution was to set up a lending library from which people like him could borrow books and study them at home. In 1840 he began gathering supporters to generate early subscriptions. Charles Dickens, Harriet Martineau and John Stuart Mill were among them.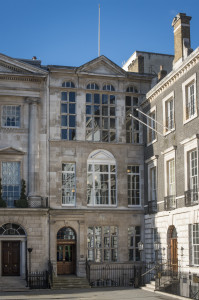 Throughout its subsequent history, the Library has been used and supported by an impressive range of writers, from Charles Darwin, George Eliot and E.M. Forster, to Virginia Woolf, T.S. Eliot, and Agatha Christie. A Tale of Two Cities was written with the help of books from the Library's shelves that Carlyle sent Dickens in a cart; nearly 150 years later Sebastian Faulks's Charlotte Gray was written with books posted to him in France.
Today the Library hosts an astonishing collection of over one million books and periodicals covering over 2,000 subjects and growing at the rate of over five meters of books a week. Remarkably, 95 percent of its collection—that dates from 1,500 to the present day—can be freely browsed on open shelves and borrowed. With open access to 17 miles of books, and outstanding reading and working spaces, the London Library has something genuinely unique to celebrate.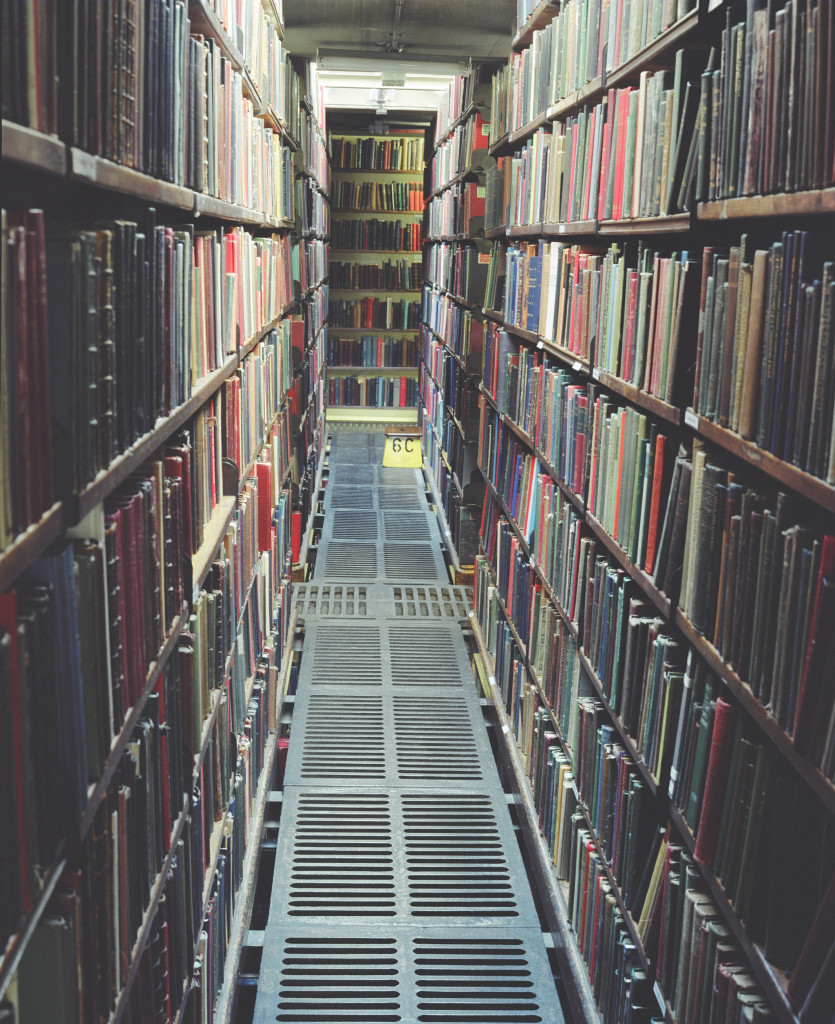 What's your favorite section of the Library?
Julian Lloyd, Head of Communications: The Science & Miscellaneous section in the 1898 bookstacks is a magical place. Books from 300 years ago sit next to brand new titles and everything is arranged according to a classification system juxtaposing subjects in the most unlikely ways. Camels, Domestic Servants, Exhumation and Flagellation are close cousins on the shelves. Death and Dentistry are neighbors. It's a mad Victorian Google that somehow works and brings the joys of serendipity to life. There's American-designed iron grille flooring throughout, enabling you to peek down through four floors of bookstacks and realise you're standing atop a wealth of knowledge accumulated over hundreds of years. It's very special.
What do you do better than any other library?
Inez Lynn, Librarian & Chief Executive: The collection is large (over a million books), very varied (great on the arts and humanities), and features books and periodicals going back hundreds of years as well as the very latest titles. But what's really special is that you can borrow pretty much everything—from 19th-century editions of Trollope to a two-volume history of wheelbarrows.
It's all housed on open shelves so you can browse to your heart's content. I think we do exploration and discovery in a very special way.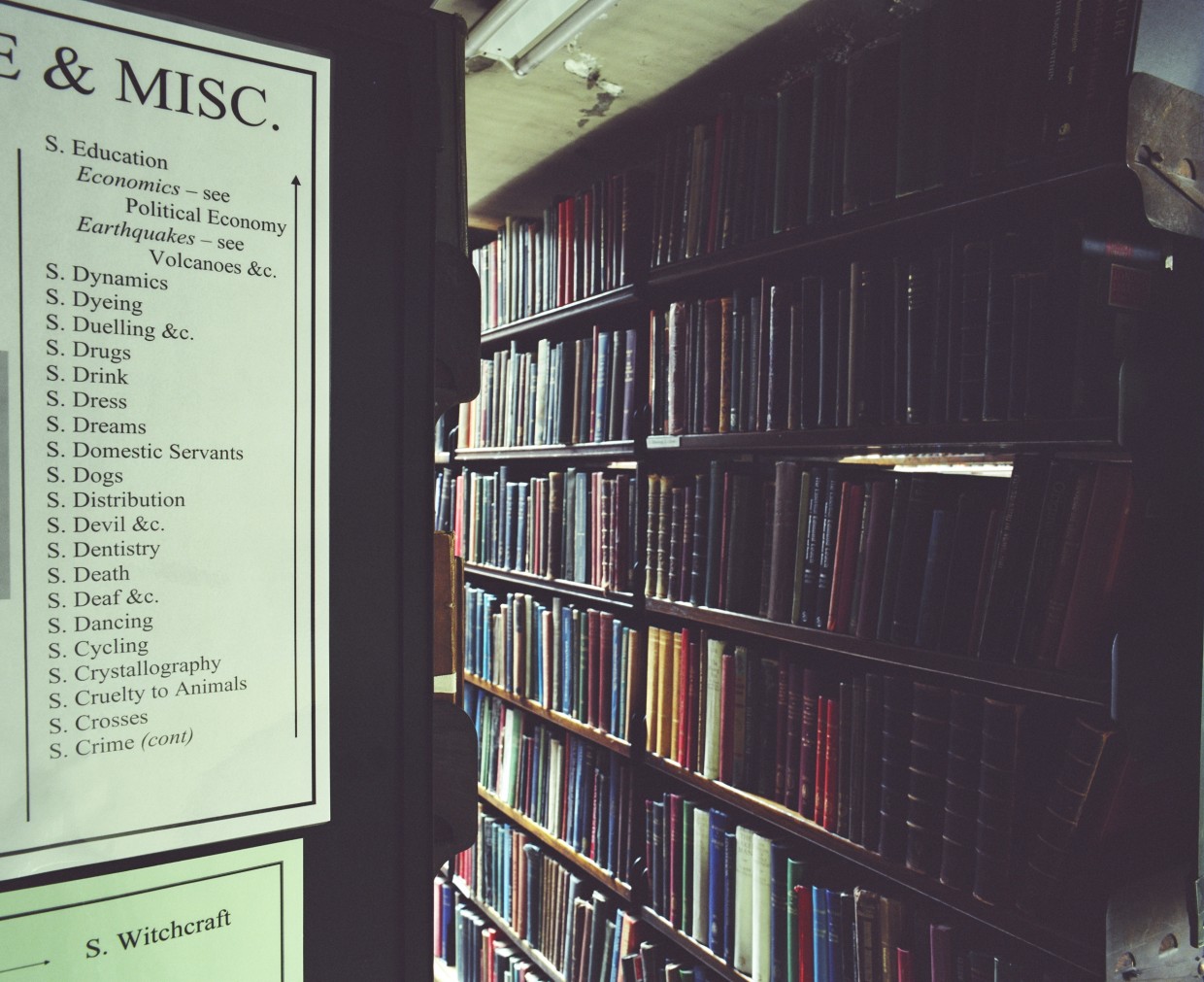 Who's your favorite regular?
Emma Marlow, Head of Marketing: Today's favorite is probably the person who's just written a paeon of praise on the ceiling of the gents' lavatory—"I love thy crooked building with all my crooked heart"! Lots of people feel real attachment to this Library—one in six are life members and many are here day in day out. There's a genuine sense of community and some very touching shows of affection. We were on the radio recently talking about miniature books—the following day someone gave us a beautifully bound 1,901 miniature that had belonged to his father.
What's the craziest situation you've ever had to deal with in the Library?
Julian: With its atmospheric bookshelves and elegant, studious reading rooms, the Library is always a popular location for TV filming. There's a weird contrast in organizing early morning filming and then settling back to ordinary Library life. We recently filmed an episode of The Apprentice in the reading room—candidates were ritually grilled during a three-hour session and we then dashed to clear everything away by 9:30 am so members could use the Library as if nothing had happened.
What's your best memory about visiting the Library?
Sir Howard Davies, Chairman: I have been a member here for over 25 years and have visited the place on countless occasions, loving its books and maze of bookshelves. But my best memory? Like Iris Murdoch who had a date with future husband John Bayley in the Library, I too showed off the stacks to a date I wanted to impress. She quickly became a member, and eventually married me as well.
If you weren't running a library, what would you be doing?
Inez: I would probably be joining a Library! Books are in my blood, and I need my daily fix.

What's been the biggest surprise about working in the Library?
Georgina Ralston, Head of Fundraising: For a Library there is a remarkable glamour associated with this place. We have bookish types with leather patches on their elbows rubbing shoulders with some of the best known writers around—and somehow that all feels normal. Where else would a Victorian lending library be so appealing that Angelica Huston, Jerry Hall and Vanessa Redgrave all come to party here?
---