Interview with a Bookstore: City of Asylum Books
The Pittsburgh Bookstore Dedicated to International Literature
Located in Pittsburgh's North Side, City of Asylum Books is an independent bookstore that specializes in international and translated literature. They regularly host events featuring authors, musicians, and artists at their event space in Alphabet City.
*
What would you say is your bookstore's specialty?
Lesley Rains (store manager): Our specialization reflects the overall focus of our founding organization, City of Asylum at Alphabet City, which provides sanctuary to politically persecuted artists from around the world. Through works of translation and global literature, we strive to represent creative voices around the world. We focus on international literature and works in translation. We also try to showcase under-represented communities throughout the US, such as African-American, Latino, and Asian-American authors, among others.
How do you use the bookstore to build community?
LR: Alphabet City is the home of our bookstore and our overreaching organization, City of Asylum. City of Asylum is a 14-year-old organization and a thriving community for writers, readers, and neighbors that provides sanctuary to endangered literary writers. The broad range of literary, jazz, film, and children's programs brings in folks from all over Pittsburgh. This audience has become a built-in community that avidly supports the bookstore.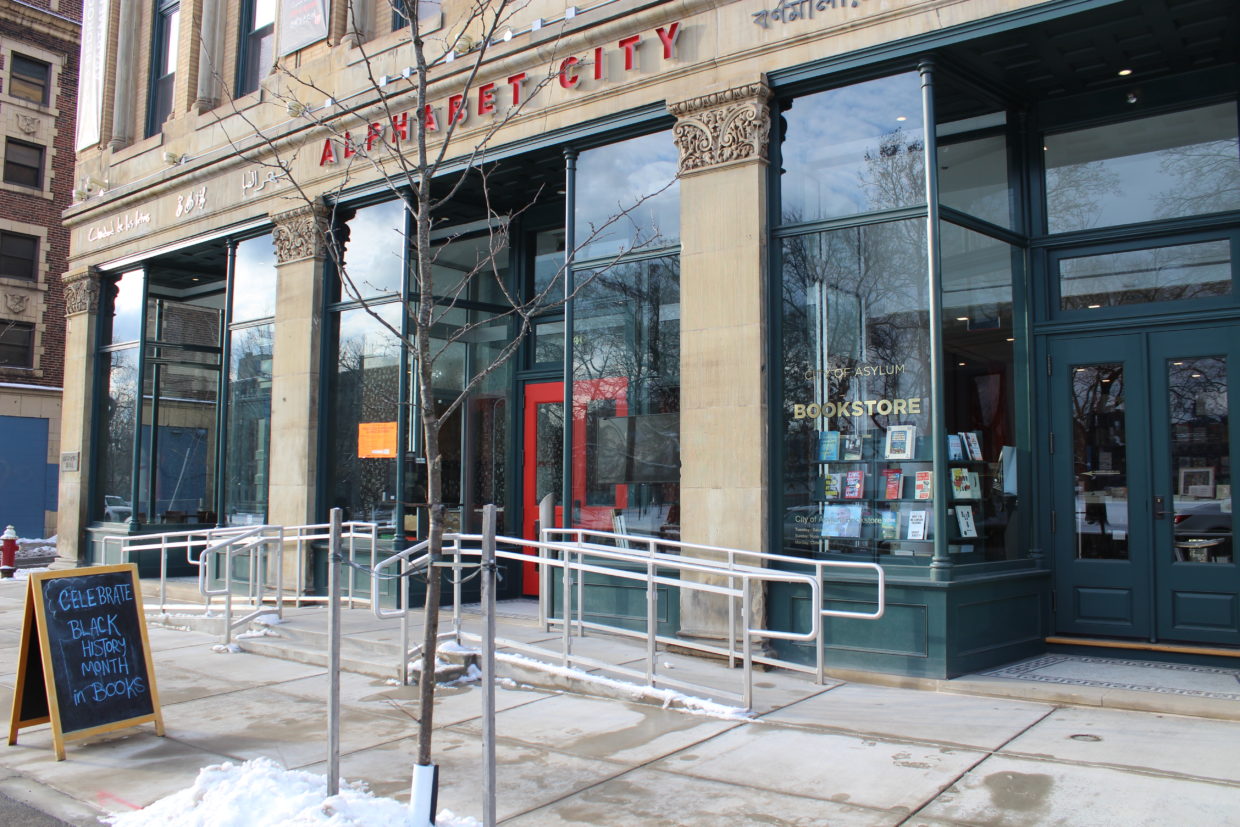 What's your favorite section of the store?
Jennifer Kraar (children's book buyer): Isn't that a Sophie's Choice kind of question? I love walking into the bookstore—I'm immediately drawn to the books in the Social Justice display, the newly translated titles, the shiny new and notables, and our collection of Sampsonia Way writers. Then I'm called further into the store to my familiar haunt of the Children's Section—the Enchanted Lion and Elsewhere Edition books beg to be read again and again. It's always a pleasure to introduce customers to our titles that celebrates diversity and represent under-heard voices. Please, don't make me choose!
LR: I can relate to Jen, it's hard to pick just one. For me it's a toss-up between our travel and cooking sections, largely because I love to do both and want to do more of both. Our travel section is primarily travel narratives, and I'm not-so quietly filling it with my personal interest: histories of women wandering the world. Reading about other people exploring the far-flung places around the globe is really inspiring. International regional cookbooks comprise the majority of our cookbook collection. Not only do they have interesting and challenging recipes, but they are also beautiful books.
What's your favorite book to handsell?
LR: At the moment, it's The Accusation: Forbidden Stories from North Korea by Bandi. There's a lot of interest in North Korea and learning what daily life is like there. It's a real thrill to introduce people to the first fiction collection by a North Korean author. 
JK: It's fun to introduce parents and children to the enchanted world of the twims, the adorable creatures found in Claude Ponti's My Valley. Few customers can resist the magical world of this French title. Wishtree by Katherine Applegate is another book that I enjoy introducing customers to. This often leads to a wonderful discussion about prejudice, joke-cracking trees, and Applegate's award winning Ivan the One and Only.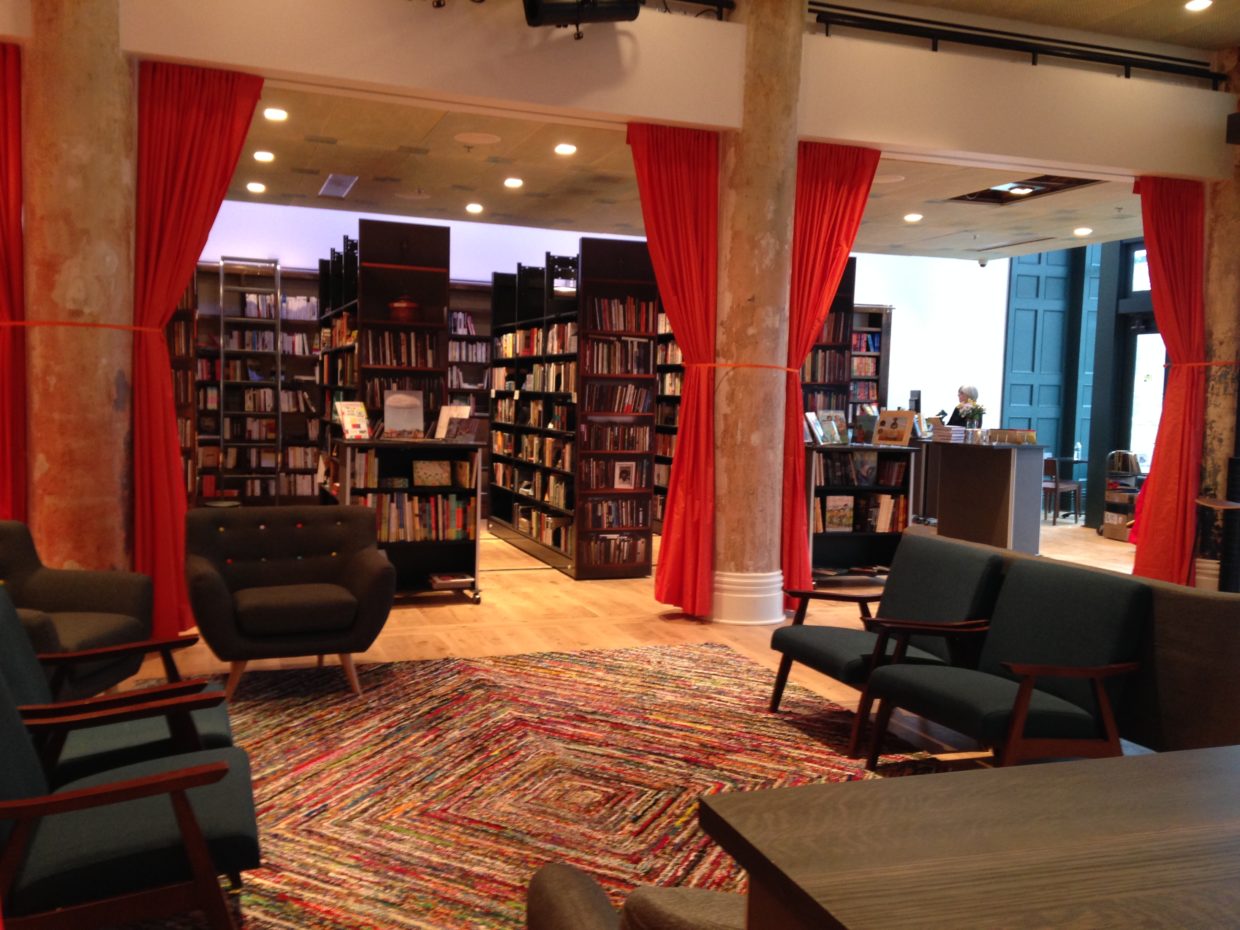 What's been the biggest surprise about running a bookstore?
LR: The generosity and kindness of other booksellers. I recently returned from Winter Institute, the week-long conference for booksellers and publishers. I'm so grateful for the help and guidance from my colleagues, who don't hesitate to answer my inane questions about POS systems and Edelweiss event grids. (Shout out especially to Kate Weiss at Carmichael's Bookstore and Stephanie Valdez from Community Bookshop.) They have helped me navigate the often-unwieldy experience of launching and managing a new bookstore. The camaraderie among indie bookstores, even when we are supposed to be competitors, is deeply moving.
JK: I spent my professional career as a middle school librarian. I never realized that bookselling was an art. As in a dance, I find myself following the customer's lead when they describe the kind of books want to read. Other times you're like a sculptor, chiseling away to uncover the core of a patron's interests. Connecting readers with a book that excites their imagination is always a creative process.
What's your favorite display?
LR: We keep a permanent display of new translated literature. It is one of the first displays you see when you walk in the store. We feature contemporary literature, such as Such Small Hands by Andrés Barba, The Nakano Thrift Shop by Hiromi Kawakami, and Savage Theories by Pola Oloixarac next to classics such as Emily Wilson's new translation of The Odyssey. We are constantly updating it to demonstrate the vitality of translated literature.
JK: Our Season's Readings books represented works celebrating Christmas, Hannukah, Kwanza, and winter around the world. The diverse titles embrace all kinds of readers.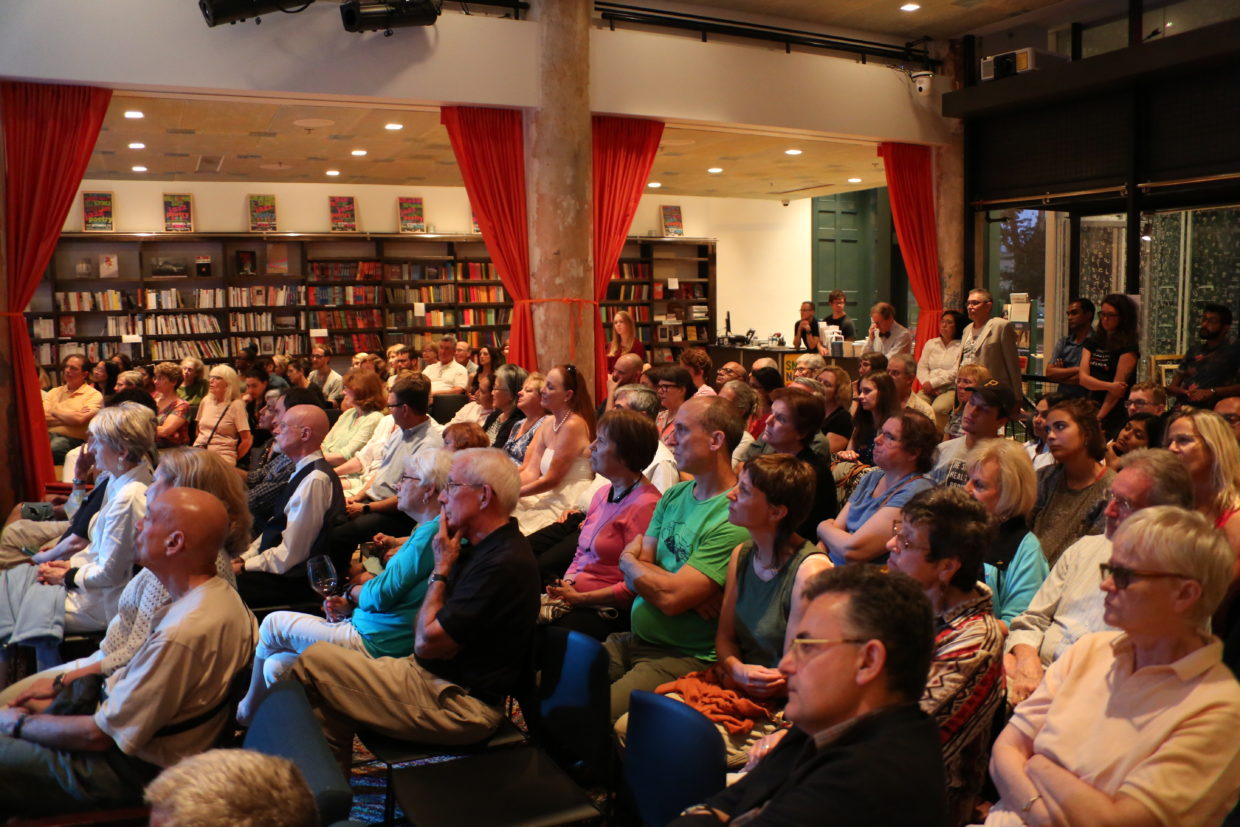 Tell us about your most memorable author event. 
LR: Our readings with Margo Jefferson and Eileen Myles. We hosted Margo last June and Eileen in October. Both are intellectual and literary icons, they each talked effortlessly for an hour on a range of topics. They are brilliant and yet so easy-going. They were inspiring and both times, the bookstore atmosphere was simply electric.
JK: This fall we were proud to host an event with Stacy Innerst, Pittsburgh's own Golden Kite Award winner. His most recent book, Ruth Bader Ginsburg: The Case of RBG vs Inequality was chosen to be a New York Times Best Illustrated Children's Books. He spiced his discussion of his artistic process with an interactive drawing session.
Have you felt any shift in what it means to be a bookseller under the Trump administration?
LR: City of Asylum Bookstore opened a week before Trump was inaugurated. From the outset, it was clear that people were looking for some way to stand up to the administration's empty cruelty. We felt a responsibility to select and promote books that helped people, such as What We Do Now: Standing Up for Your Values in Trump's America and Chimamanda Ngozi Adichie's We are All Feminists have been incredibly popular. After the travel ban first went into effect, we created a display that featured books by authors from the seven affected countries. Reading really is an act of resistance.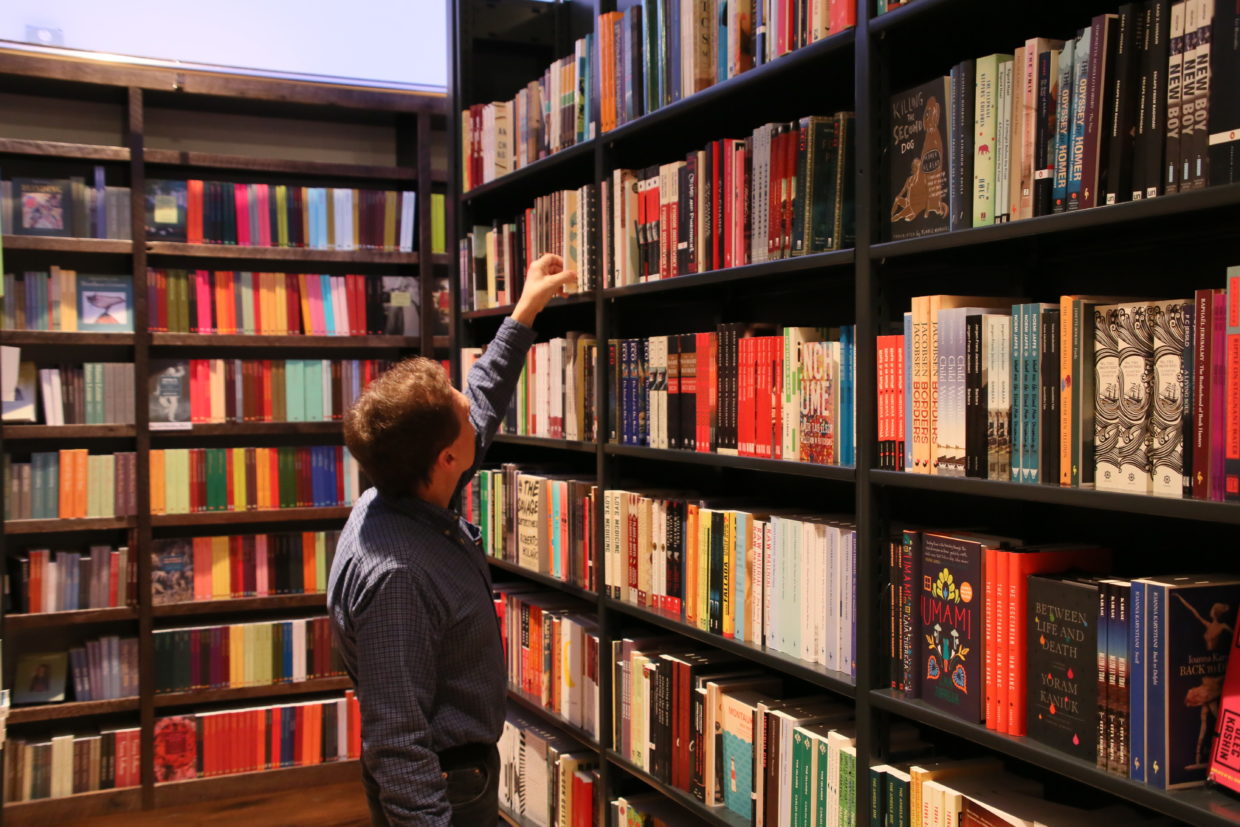 What's a children's book that made you cry or that you think all adults should read?
LR: Turtles All The Way Down by John Green is a landmark in its depiction of anxiety and the challenges of mental health. Green's depiction of the effects of mental illness is unrelenting but never gratuitous. I found it really powerful from start to finish. 
JK: Yo Soy, Muslim: A Father's Letter To His Daughter by Mark Gonzales brought tears to my eyes. The lyrical words celebrate life. The brilliant illustrations create empathy for the daughter. This spiritual book is a poem and a prayer for the world.
What's a bestseller that feels specific to your town?
The Teeth of the Comb by Osama Alomar. Osama is one of City of Asylum's Writers in Residence. He is a neighbor and a good friend to the bookstore who shows his wit and wisdom in this bestselling book of very, very short stories.

City of Asylum Staff Shelf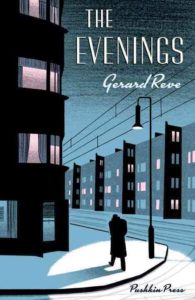 Gerard Reve, The Evenings, trans. Sam Garrett
A post-war masterpiece published in 1946. Follows ten evenings of 23-year-old Frits' life as he drinks, smokes, visits friends, and aimlessly wanders the streets of his gloomy city. Voted the best Dutch novel of all time by readers in the Netherlands.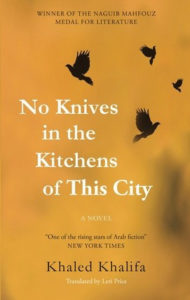 Khaled Khalifa, No Knives in the Kitchens of this City, trans. Leri Price
Translated from Arabic, an eloquent portrayal of the life and dreams of a family in Aleppo as it's wrecked by the brutal Assad regime. Winner of the Naguib Mahfouz Medal for Literature.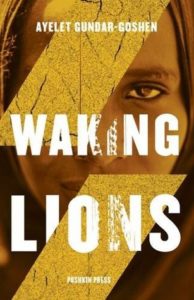 Ayelet Gundar-Goshen, Waking Lions, trans. Sondra Silverstein
After fleeing the scene of a hit-and-run, a man will go to any lengths to save his family and his reputation. A portrait of privilege and place; a moral thriller. If you enjoyed Cutting for Stone or The Dinner, you'll also enjoy Waking Lions.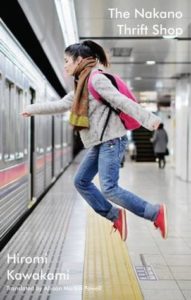 Hiromi Kawakami, The Nakano Thrift Shop, trans. Allison Markin Powell
Hitomi, a naïve cashier, yearns for love in a thrift store full of oddities and odd characters. A charming, fun read with flawed characters you always root for.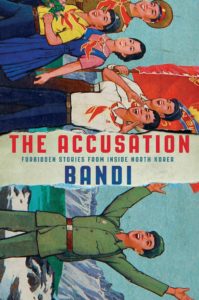 Bandi, The Accusation: Forbidden Stories from Inside North Korea, trans. Deborah Smith
The first piece of dissident fiction to be smuggled out of the secretive country. The author still lives in North Korea. An eye-opening and moving work of fiction that paints a powerful portrait of life under the North Korean regime.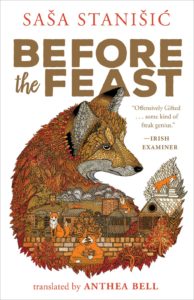 Sasa Stanisic, Before the Feast, trans. Anthea Bell
A haunting novel by a Bosnian-born author whose rhythmic writing has been compared to performance poetry. The sleepless villagers seek closure as they wander the streets with old stories and fairy tales.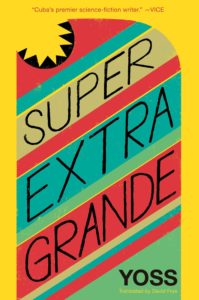 Yoss, Super Extra Grande, trans. David Frye
Cuban science fiction by a heavy metal rock star. Need we say more?!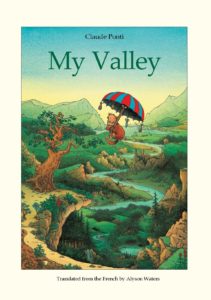 Claude Ponti, My Valley, trans. Alyson Waters
Meet the Twims. These adorable fuzzy creatures inhabit an enchanted world full of secret tree dwellings, flying buildings, and neverending islands. Pay attention to the detailed maps and illustrations.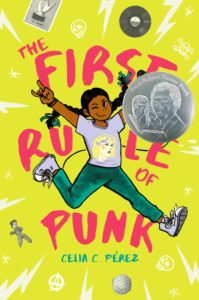 Celia C. Perez, The First Rule of Punk
Malu makes zines to explore and express her feelings as she negotiates her new school and her two identitites. After violating the school's dress code, she starts her own punk band. But she always remembers the first rule of punk: be yourself!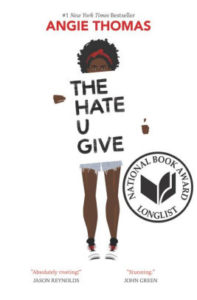 Angie Thomas, The Hate U Give
Yes, Angie Thomas's bestselling YA novel is about being a close witness to the fatal shooting of an unarmed friend. It's also the riveting story of 16-year-old Starr, who is caught between two worlds, who is loyal to her family, going to her first prom, and finding her voice. It's a voice you won't want to miss.
---