Inside the Weddings of 10 Famous Writers
Like the Vows Column, but for Dead Novelists!
Somehow, it's still wedding season, which now appears to last from March to November! Not that I'm complaining. I find weddings fascinating, for a number of reasons, but the one relevant at the moment is that a wedding can tell you a lot about a couple—both as a couple and individually. And who would I like to know more about? The people who wrote some of the best books in modern history, of course. So, just for fun, because it's August and a Friday, I looked into what the weddings of some of my favorite writers were actually like. And some of said weddings are pretty illuminating. For instance, now I know that if I really stan for Sylvia Plath, I need to get married in my mother's pink dress on Bloomsday, and if I want to channel Joan Didion, I need to turn my wedding into an elaborate Hitchcock reference. To which I say: noted.
Virginia Woolf & Leonard Woolf
Virginia Stephen and Leonard Woolf had a long and odd road to the altar. For one thing, it was Leonard's friend Lytton Strachey who proposed to Virginia first, in 1909—but then instantly regretted it. He wrote to his friend Leonard Woolf a few days after, with a bizarre solution:
The day before yesterday I proposed to Virginia. As I did it, I saw that it would be death if she accepted me, and I managed, of course, to get out of it before the end of the conversation. The worst of it was that as the conversations went on, it became more and more obvious that the whole thing was impossible. The lack of understanding was so terrific! And how can a virgin be expected to understand? You see she is her name. If I were either greater or less I could have done it and I could either have dominated and soared and at last made her completely mine, or I could have been contented to go without everything that makes life important. Voilà! It was, as you may imagine, an amazing conversation. Her sense was absolute, and at times her supremacy was so great that I quavered.
. . .
Your destiny is clearly marked out for you, but will you allow it to work? You must marry Virginia. She's sitting waiting for you, is there any objection? She's the only woman in the world with sufficient brains, it's a miracle that she should exist; but if you're not careful you'll lose the opportunity . . . She's young, wild, inquisitive, discontended, and longing to be in love.
Leonard wrote back: "Do you think Virginia would have me? Wire to me if she accepts. I'll take the next boat home." Virginia thought it was a joke and ignored the whole thing. It was years later, when Leonard came back to England, that they met again. The two were married on Saturday, August 10 in 1912 at St. Pancras Registry Office. In her biography of Leonard Woolf, Victoria Glendinning describes the wedding this way:
It was a small wedding. The only other people there were Roger Fry, Gerald Duckworth, Virginia's aunt Mary Fisher, Duncan Grant, Saxon Sydney-Turner and the young artist Frederick Etchells, a friend of Duncan and Roger's. . . . Vanessa, deep in her own concerns, interrupted the proceedings by enquiring how one went about changing the name of a child. She did not like "Clement," the name she had given her second son. (She was to add the name "Quentin.") "One thing at a time, please, Madam," said the registrar. They all went back to 46 Gordon Square. After lunch, "Clive sat down and wrote a short, painful letter to Virginia, declaring his love for both her and her husband."
There was no one at all at the wedding from Leonard's family, not even his mother. Leonard and Virginia were agreed that his chief fault was cowardice, and hers was snobbery. The exclusion of Mrs. Woolf proves them right. He wrote explaining that they were getting married quietly, with no party, and hoped she would not be hurt. "My dear Len," she replied, "To be quite frank, yes, it has hurt me extremely that you did not make it a point to have me at your marriage." To be present at his wedding, the most important day of his life, "would have compensated me for the very great hardships I have endured in bringing you up all by myself." She ended her letter generously: "With very much love, Ever, my dear Len, Your devoted Mother."
Joan Didion & John Gregory Dunne
Joan Didion and John Gregory Dunne, were married on Thursday, January 30, 1964, at the mission church at San Juan Bautista. According to Tracy Daugherty in his biography of Didion, The Last Love Song, about forty people were in attendance—"mostly Dunne's family, with the exception of his aunt Harriet, a devout Catholic who objected to the ceremony (Dunne was marrying outside his faith)." The day of the wedding was the first day that Dunne had ever met Didion's mother, Eduene. Apparently, she walked right up to him and said, "You know those little old ladies in tennis shoes you've heard about? Well, I'm one of them."
Daugherty also points out the connection between Didion and Dunne's wedding and Hitchcock's classic film Vertigo:
In Vertigo, Kim Novak's character leaps from the bell tower of the mission church at San Juan Bautista. At another point, Jimmy Stewart's character dresses her up to be the woman he wants her to be—in Ransohoff's. He has fallen in love with a phantom, a woman who never existed.
In choosing to buy her dress at Ransohoff's and to recite her marriage vows in the mission church at San Juan Bautista—hardly a coincidence—Didion turned her wedding into an elaborate movie reference.
"Didion did not want a formal procession," Dauherty writes. "The ghosts of the pioneers and the natives they had conquered were enough for her. She wore her short backless dress and cried softly throughout the ceremony behind a large pair of sunglasses. Dunne wore a navy blue suit." Their reception was at the Lodge at Pebble Beach; the honeymoon at the San Ysidro Ranch in Montecito, continued at the Beverley Hills Hotel on Sunset Boulevard.
James Joyce & Nora Barnacle
By the time James Joyce and Nora Barnacle were wed, they had already been living together for almost 27 years, and Joyce was already famous. They were only marrying for legal reasons, not being too keen on the symbolism of it all, and hoped to keep the planned civil ceremony a secret—apparently they applied for their marriage license at the last minute, and Joyce thought using his two middle names would through reporters of the track. He wrote to his son Giorgio and his wife:
The marriage has been arranged for Saturday July 4 (my father's birthday and the birthday of my brother George to say nothing of American independence) at the hour of 11.15am Greenwich time. . . To throw people off the scent the bride will wear her lifeguard uniform while the groom will be in green satin with a white veil and an orange umbrella. . . Try to look as natural as possible so that people meeting you may not perceive that you have been turned into honest citizens all of a sudden.
The press got wind anyway (to be fair, judging by the above photo, they did not remember the umbrella), and camped out at his house and the Kensington Register Office. "All day the bell went and the telephone. Even at midnight when we came back from supper there was a reporter posted on the steps," Joyce wrote to his son Giorgio after the wedding. Apparently some of them thought the marriage might be a publicity stunt—though Joyce thought that anyone who entertained this idea "must be a congenital imbecile."
Roald Dahl & Patricia Neal
Roald Dahl and actress Patricia Neal were married at Trinity Church Chapel in New York, July 2, 1953. According to Donald Sturrock in Storyteller, his authorized biography of Dahl, Neal's friends were against the match. Dashiell Hammett called Dahl "a very silly, dull bellow." Leonard Bernstein told her she was "making the biggest mistake of her life." She went ahead anyway—in part to get her mind off of Gary Cooper, with whom she was (probably) still in love.
In Jeremy Treglown's biography of Dahl, he writes:
The wedding was held at Trinity Church, New York, on a stifling July day in 1953. Dahl tore out the lining of his suit to make it cooler. Neal wore pink chiffon. Her friend the actress Mildred Dunnock was matron of honor, Charles Marsh best man. Because of temporary British restrictions on the amount of money people were allowed to spend on foreign travel, Dahl's family would have had difficulty in coming, so in fairness to both sides, the occasion was kept for friends only.
They were divorced in 1983.
Raymond Carver & Tess Gallagher
Carver was married for the first time early in life—he was 19 years old, his bride only 16. The second time he married it was the opposite—he was six weeks away from death, of lung cancer. He had, by that time, already been with the poet Tess Gallagher for many years. In Sorrow's Company: Great Writers on Loss and Grief, Gallagher wrote about the time after receiving the news that tumors had reappeared in Carver's x-rays:
It was a bewildering time for us, but instead of giving over to visitors and a parade of sorrowful goodbyes, we made the decision not to tell anyone about the cancer's recurrence in Ray's lungs. This allowed us to keep our attention on the things we wanted and needed to do. One important thing we decided was to celebrate our eleven years together by getting married in Reno, Nevada, on June 17. The wedding was what Ray called a "high tacky affair" and it took place across from the courthouse in the Heart of Reno Chapel, which had a huge heart in the window spiked with small golden light bulbs and a sign that read SE HABLA ESPANOL. Afterwards we went gambling in the casinos and I headed into a phenomenal three-day winning streak at roulette.
When they got home, she writes, Carver wrote the poem "Proposal," which includes this stanza:
Back home we held on to each other and, without
embarrassment or caginess, let it all reach full meaning. This
was it, so any holding back had to be stupid, had to be
insane and meager. How many ever get to this? I thought
at the time. It's not far from here to needing
a celebration, a joining, a bringing of friends into it,
a handing out of champagne and
Perrier. "Reno," I said. "Let's go to Reno and get married."
Countee Cullen & Yolande Du Bois
On Easter Monday, April 9, 1928, the poet Countee Cullen married W. E. B. Du Bois's only surviving daughter, the twenty-five year old Yolande Du Bois, at Salem Methodist Episcopal Church. The wedding was famously elaborate—and ill-fated. The Encyclopedia of the Harlem Renaissance likens it to a royal wedding and calls it "the single most important social event of the Harlem Renaissance," and Langston Hughes referred to it in The Big Sea as "the social-literary event of the season, and very society."
W. E. B. Du Bois himself organized and officiated the affair—in his biography of Hughes, Arnold Rampersad writes that Du Bois, "drawing on his experience as the producer of a historical pageant, "The Star of Ethiopia," envisioned the ceremony as a symbolic union of Poetry and Intellect (the bridegroom's poetry and, no doubt, his own intellect). Determined to stage the Harlem wedding of the century, he planned to crown the exchange of vows with the release of a thousand doves; he was restrained just in time."
What was not restrained were the number of bridesmaids (reportedly 16—though the picture above seems to feature 18) or groomsmen (nine, including Hughes) or invited guests (1,200) or actual people who showed up (3,000) or people crowding the sidewalk (many and uncounted) or wedding attire (high formal) or the coverage by the African American press of the time (nonstop).
However, the marriage itself was short-lived—probably in large part due to Cullen's homosexuality (Rampersad writes that "soon, Du Bois was writing sympathetically to his son-in-law about his pampered daughter but also about the physical requirements of a marriage.")—and the pair divorced in 1930.
Sylvia Plath & Ted Hughes
On Monday, June 18th, 1956, Plath wrote to her brother Warren:
You better stop what you are doing and be very quiet and sit down with a tall glass of cool lager and be ready to keep a huge and miraculous secret: your sister, as of 1:30 p.m. June 16th in London at the 250 year old church of St. George the Martyr is now a married woman! Mrs. Sylvia Hughes, Mrs. Ted Hughes, Mrs. Edward James Hughes, Mrs. E. J. Hughes (wife of the internationally-known poet and genius): take your pick. It is really true. And it is a dead secret between you and mummy and Ted and me. Because I am going to have another wedding at the Unitarian Church in Wellesley next June with you (I hope, if you're willing) as Ted's best man, and Frankie giving me away, and a huge reception for all our friends and relations who will be informed by mother this fall that Ted and I are engaged.
All the secrecy was because she was concerned that the marriage would put her scholarship in jeopardy ("the Victorian virgins wouldn't see how I could concentrate with being to such a handsome virile man," she wrote). She promised to tell Warren in person more details about "our struggle to get a license, (from the Archbishop of Canterbury, no less), searching for the parish church where Ted belonged & had, by law, to be married, spotting a priest on the street, Ted pointing: "That's him!" following him home & finding he was the right one."
As for the actual day of the wedding (the date chosen as an homage to James Joyce):
We rushed about London, buying dear Ted shoes & trousers, two gold wedding rings (I never wanted an engagement ring) with the last of our money, and mummy supplying a lovely pink knitted suit dress she brought (intuitively never having worn) and me in that & a pink hair ribbon and a pink rose from Ted, standing with rain pouring outside in the dim little church, saying the most beautiful words in the world as our vows, with the curate as second witness and the dear Reverend, an old, bright-eyed man (who lives right opposite Charles Dickens' house!) kissing my cheek, and the tears just falling down from my eyes like rain I was so happy with my dear lovely Ted.
In her diary, she wrote:
Act of faith . . . We came together in that church of the chimney sweeps with nothing but love & hope & our own selves: Ted in his old black corduroy jacket & me in mother's gift of a pink knit dress. Pink rose & black tie. An empty church in watery yellow-gray light of rainy London. Outside, the crowd of thick-ankled tweed-coated mothers & pale, jabbering children waiting for the bus to take them on a church outing to the Zoo.
Considering what happened after, it's all very bittersweet.
Zelda Sayre & F. Scott Fitzgerald
In Nancy Milford's biography of Zelda, she describes the wedding of literature's most notorious power/party/cocktail couple this way:
The day before Easter Sunday, April 3, 1920, Scott and Zelda met in the rectory of St. Patrick's Cathedral. The entire wedding party was to consist of eight people—Marjorie, Clothilde and John Palmer, Rosalind and Newman Smith, and Scott's best man, Ludlow Fowler. They were to be married at noon, but Scott grew fidgety before the appointed time and insisted that the ceremony begin immediately, before the Palmers had arrived. Zelda wore a suit of midnight blue with a matching hat trimmed with leather ribbons and buckles; she carried a bouquet of orchids and small white flowers. It was a brilliantly sunny day and when they stepped outside the cathedral Zelda looked for all the world like a young goddess of spring, with Scott at her side as consort.
The Beautiful and the Damned indeed.
Vladimir Nabokov & Véra Nabokov
Stacey Schiff, in her biography Véra, describes the wedding of one of the most mythologized literary couples this way:
Véra Evseevna Slonim, of Berlin-Schöneberg, and Vladimir Vladimirovich Nabokoff, of Berlin-Wilmersdof, married at the Wilmersdorf Rathaus on April 15, 1925. They had known each other for just under two years; they were unable later to agree on how long they had been engaged. The signal event that was to inform Véra Slonim's next sixty-six years could not have taken place more anticlimactically. Their witnesses at the town hall ceremony were two of their more distant acquaintances, chosen by virtue of their being precisely that. There are no photos of blushing brides, beaming grooms; there are no photos at all. . . . On the evening of April 15 they broke the news over dinner to Véra's family, in one of its configurations. "By the way, we got married this morning," Véra said.
Schiff suggests that Vladimir may have feared disapproval from his friends and family, but little was forthcoming—though she was generally considered to have gotten the better end of things. (In retrospect, I don't know about that!)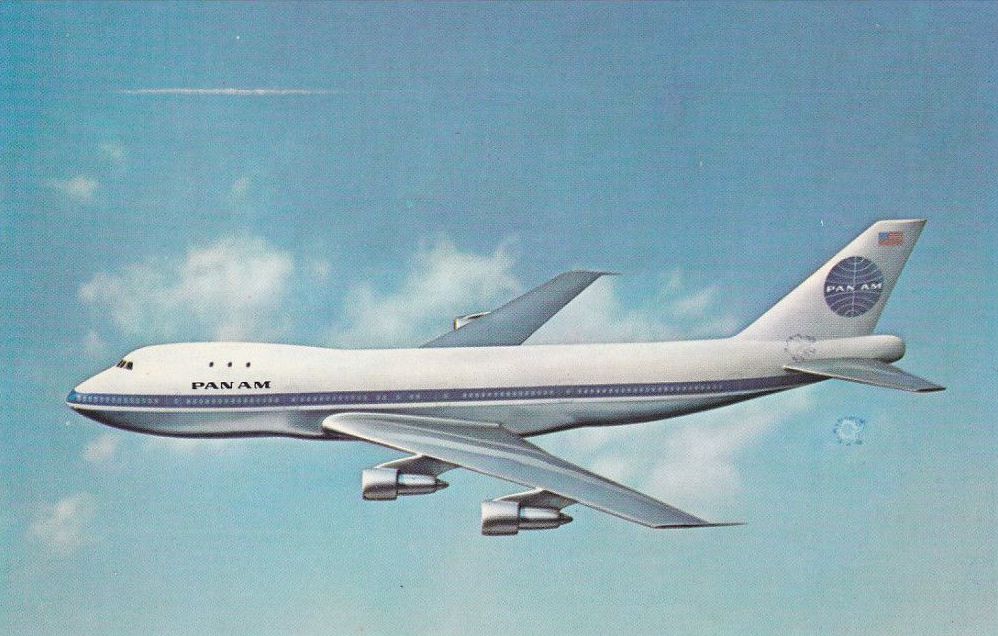 Maya Angelou & Vusumzi Make
To be fair, Maya Angelou and Vusumzi Make were never actually married. She did marry Tosh Angelos in 1951 (hence her adopted surname), but the marriage ended a few years later. In 1961, she met Make and fell in love. Their relationship did not last, but I do love what she writes about their "marriage" in her memoir The Heart of a Woman:
At the end of the string of parties, Vus and I left for England, leaving Guy in the home of Pete and T. Beveridge, who lived a few blocks from my Brooklyn house.
We sat on the plane holding hands, kissing, seeing our future as a realm of struggle and eternal victory. Vus said we would marry in Oxford, such a pretty little town.
I explained that I wanted to have my mother and son present at my wedding and asked if we could wait. He patted my cheek and said, "Of course. In London we will say we married in America. When we return to New York we will say we married in England. We will have our wedding according to your wishes and whenever you say. I am marrying you this minute. Will you say yes?"
I said yes.
"Then we are married."
We never mentioned the word marriage again.
Very romantic, if you ask me.
---