As more and more people get vaccinated, I'm both excited for indoor spaces to open back up and grateful for the public outdoor spaces that made this year much more joyful—so I'm obviously obsessed with this forest library that strikes a balance between indoor and outdoor.
"Scholar's Library," designed by New York design firm GLUCK+ and hidden in the Catskill Mountains, has two floors: the first floor is solid, enclosed to protect the books inside, and the second floor dissolves into the natural landscape. The library's sliding glass doors can act as full-length windows, or they can be opened to let readers connect with the forest around them.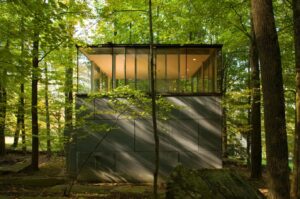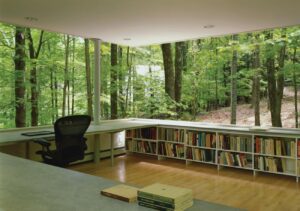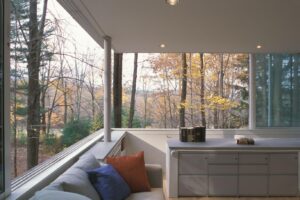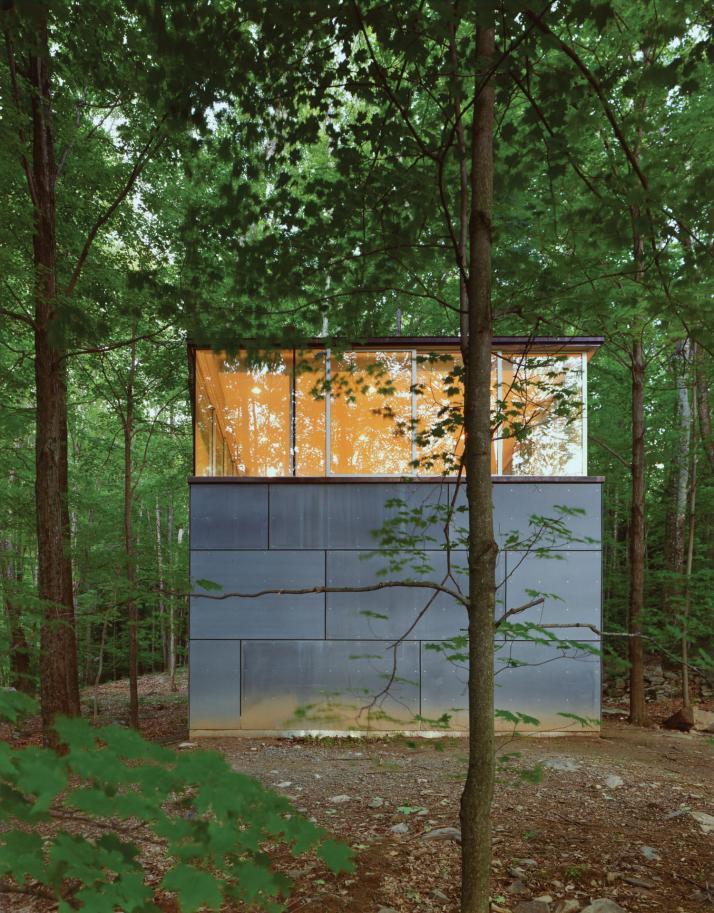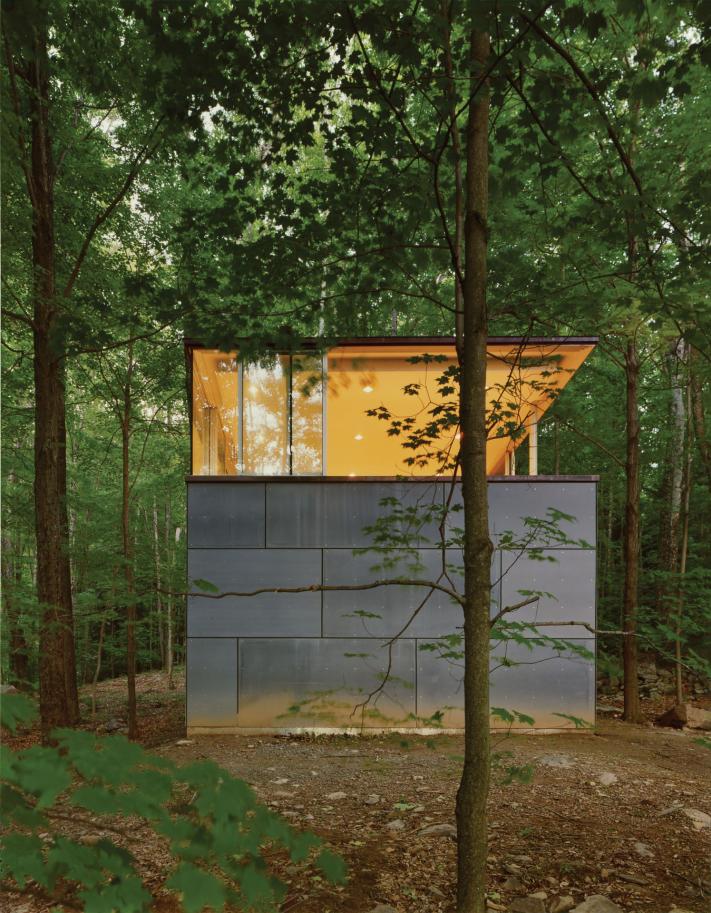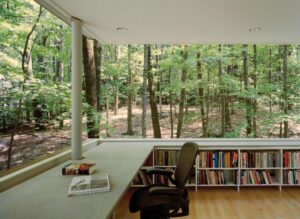 Imagine working on your project, with Scholar's Library all to yourself . . .
[via DesignBoom]