How to Reframe the Strangeness of The Plague as Sci-Fi Noir
Sunra Thompson on Finding Inspiration in "Low" Genres to Reimagine Albert Camus
In the early 2010s I lived near a bookstore called KAYO Books, in an area of San Francisco sometimes called Tenderloin Heights. They stocked an incredible array of pulp and genre fiction: two dizzying floors of detective fiction, mysteries, westerns, schlocky movie and TV tie-ins, and erotica. (Richard Price called it "the congressional library of historical sleaze.") The upper floor was filled mostly with science fiction, and stacked along the lower shelves were large piles of moldering sci-fi anthologies from the 1960s and 70s: Galaxy, Fantastic, Amazing Stories. Once in a while I would find pocketbook editions of classics, like Wuthering Heights or A Farewell to Arms, with salacious covers. These pulpy editions of classics were, basically, cash-grabs: cheap paperbacks repackaged with racy covers designed by marketing departments to appeal to an untapped audience. But treating the Brontës like genre writers did make me think about how a cover can reframe how we see a book.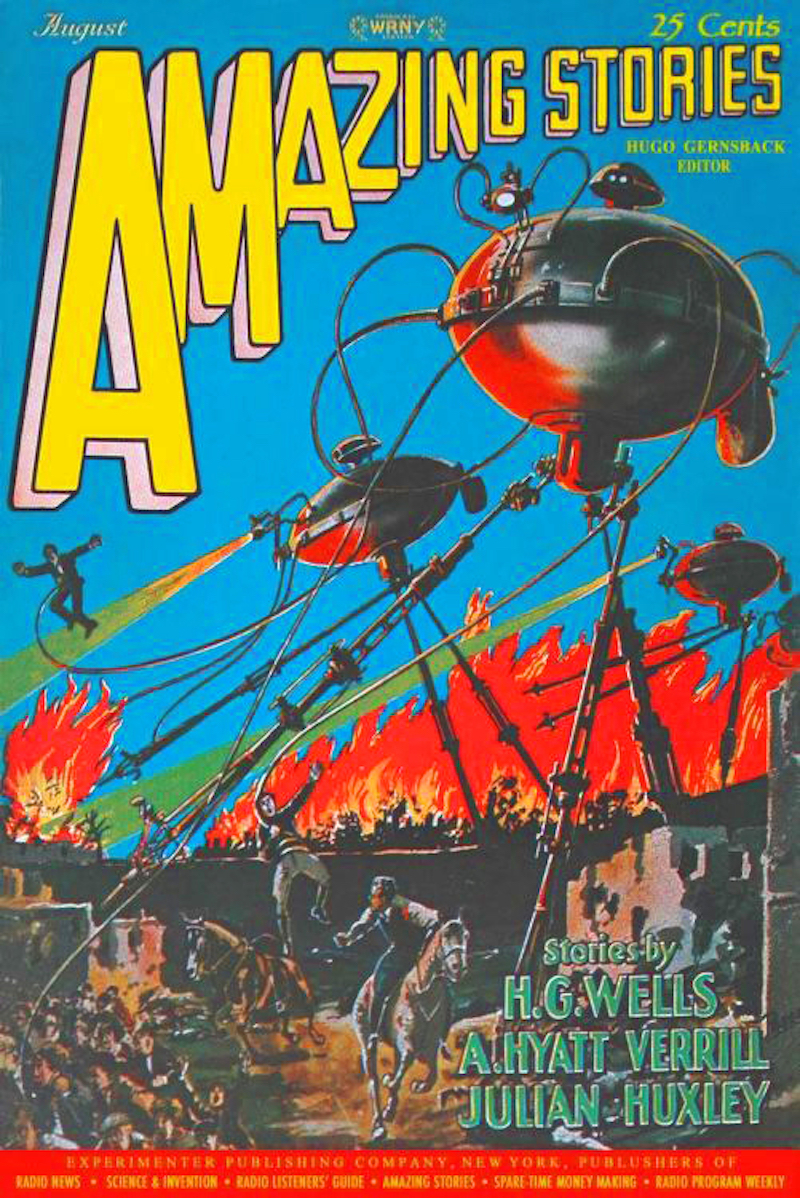 The process for this cover began with something I remembered about Albert Camus while reading The Plague—that his previous novel, The Stranger, was heavily influenced by American noir, particularly a novel by James M. Cain called The Postman Always Rings Twice. (In a 1978 Paris Review interview, Cain said: "He [Camus] wrote something about me—more or less admitting that he had patterned one of his books on mine, and that he revered me as a great American writer.") The other thing that occurred to me was that The Plague—a novel about a fictional epidemic that breaks out in a coastal Algerian city—is, technically, science fiction. I thought it would be fun to play with these "low" genre influences in Camus's work—sci-fi and noir—partly to distinguish this cover from the unbeatable and gorgeously minimal covers that Helen Yentus did for Camus's books a while back.
So I started trying to combine these two ideas into an image. (The corny watchword I invented for myself was "sci-fi noir.") My art director for this project, John Gall, wanted the cover to be "both classic and something for the new decade," so the genre allusions would need to be tasteful, subtle. The first few ideas I shared with John mostly riffed on a noirish figure obscured in different ways by vaguely virulent shapes.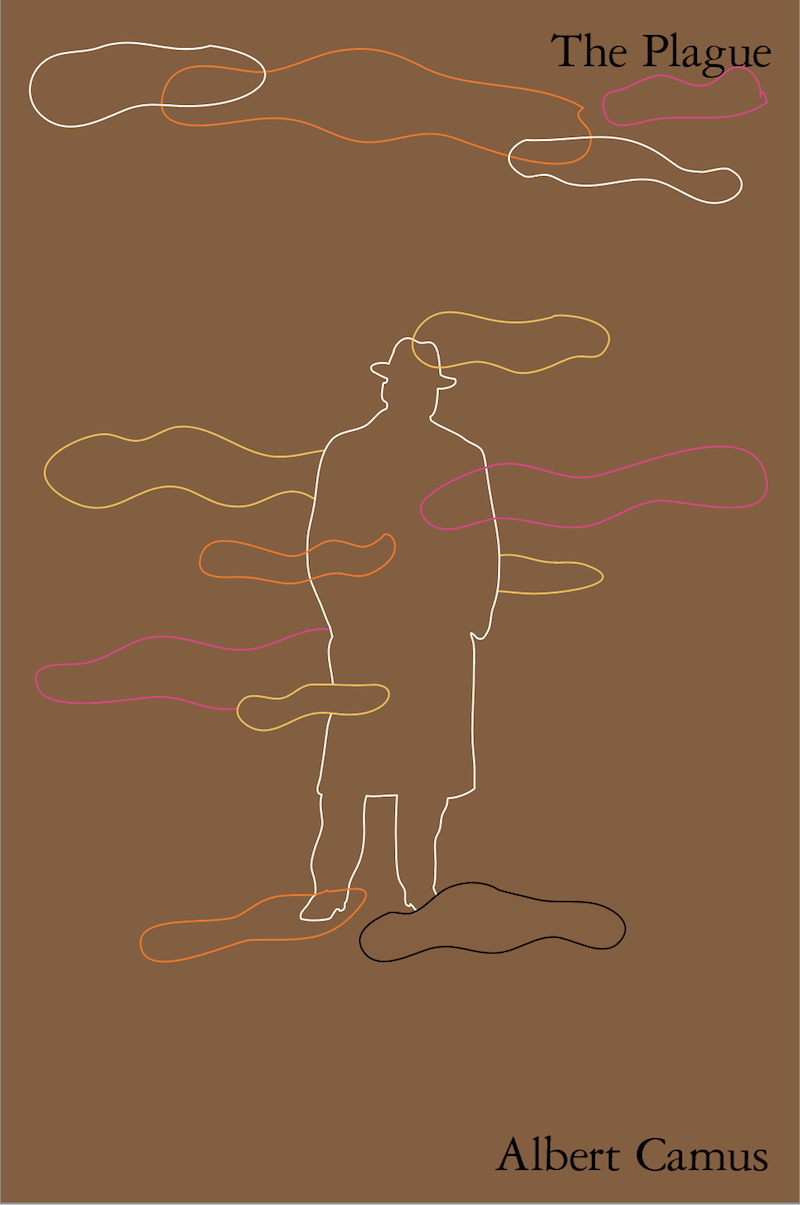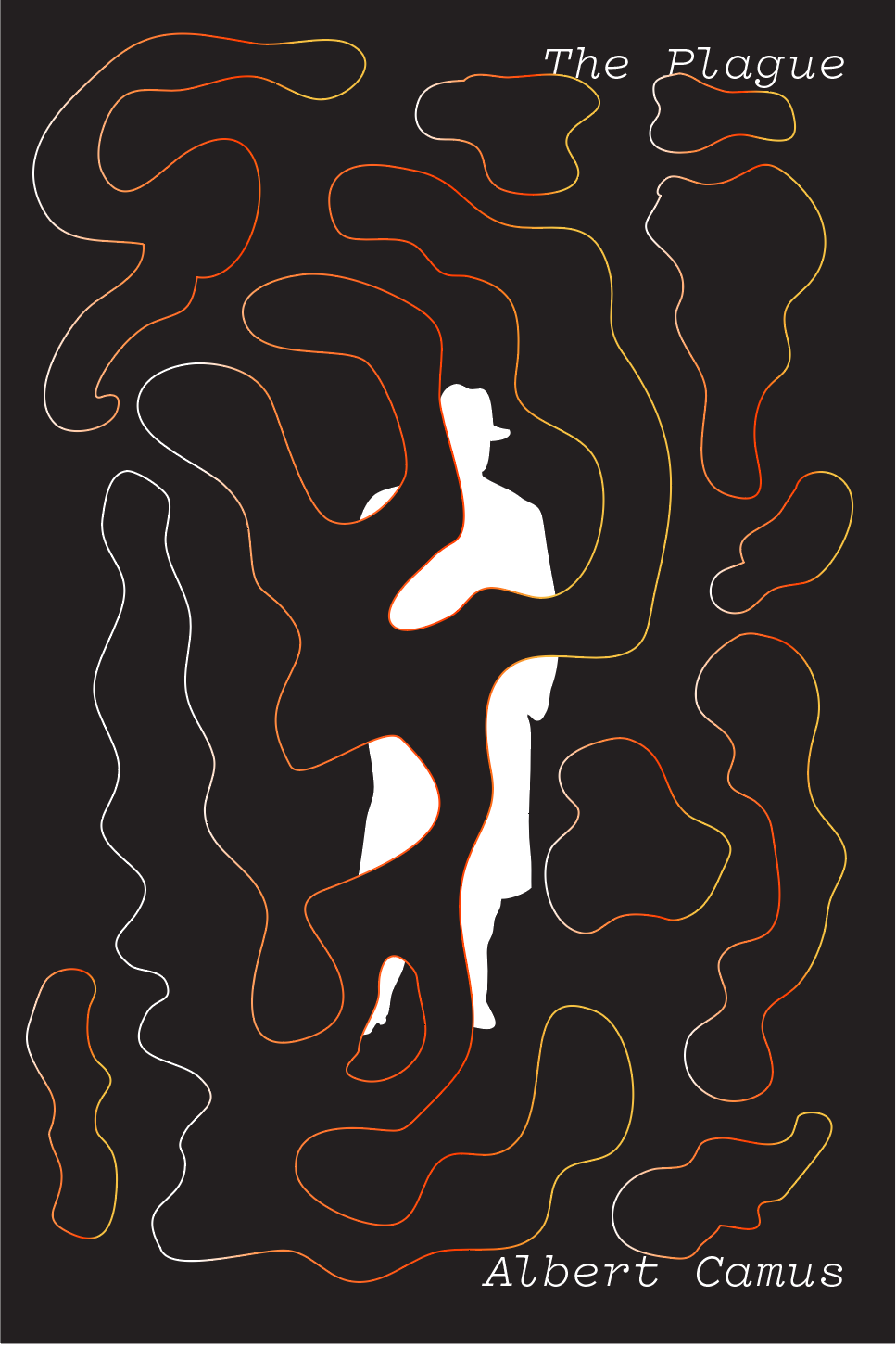 One or two of these early ideas tried to hint at the sci-fi idea through unusual color combinations. But the sketch I was most excited about showed a noir figure set against a green background, with a series of ominous, grainy orbs hovering behind and in front of him. I used a sober condensed serif for the text, to ground the cover in something classic. And then the strangeness of the colors and the eerie graininess of the orbs were my attempts at telegraphing science fiction. John's response: "These provoked my favorite reaction: What the…?!"
John requested some changes, and I sent along a second round of sketches. For one thing, the text in most of my first sketches was either too small or completely illegible, a bad habit of mine that had to be fixed. I also included many, many variations on my favorite idea, with the green background: for that one, I experimented with different and more colors, introduced handwriting, tried different constellations of orbs, and added layers of bitmap-y gradients.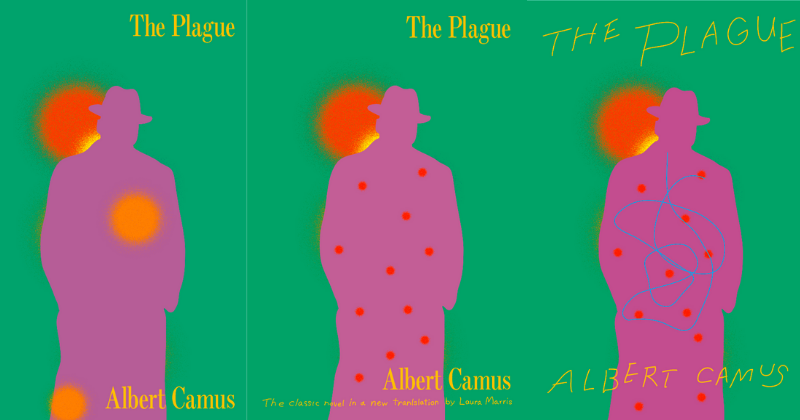 By now, I felt like I could get at the sci-fi idea partly through color, so I tried to use colors that felt oversaturated and lurid—the kinds of colors you might see on the cover of an old copy of Amazing Stories, shelved, say, on the second floor of a niche pulp-fiction bookstore. Ultimately, I was aiming for an image that had a sense of creeping dread—something that hinted at an invisible force that might be humanly impossible to resist. I sent all of this along to John and tried to forget about it.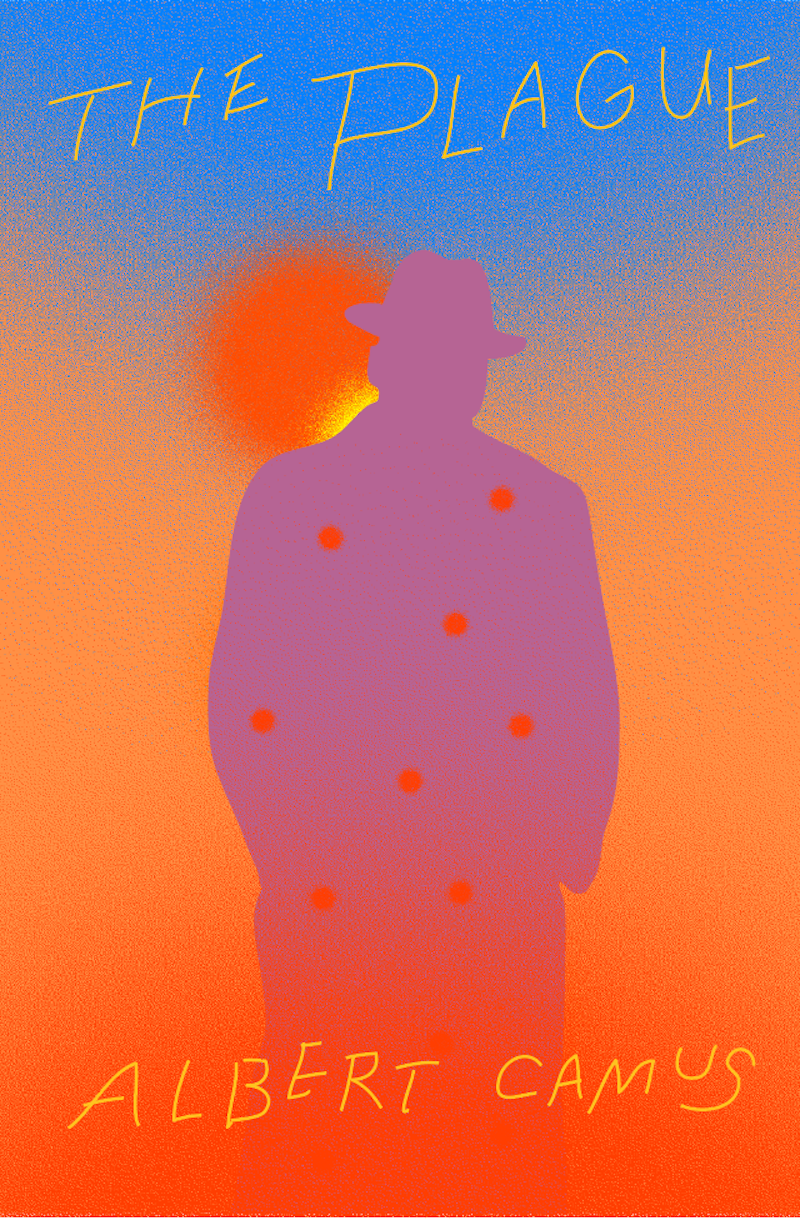 To my surprise, a variation of the idea I liked was approved by both the publisher and—after several nerve-racking weeks—Camus's estate.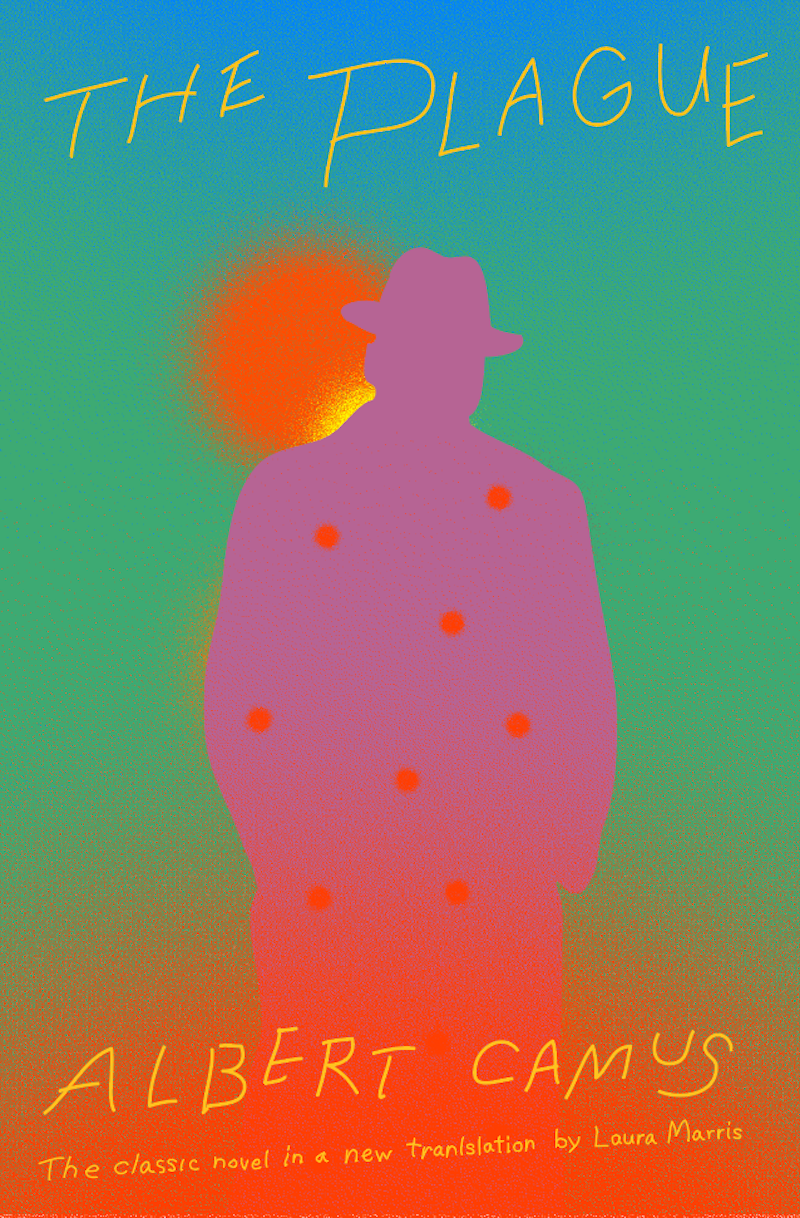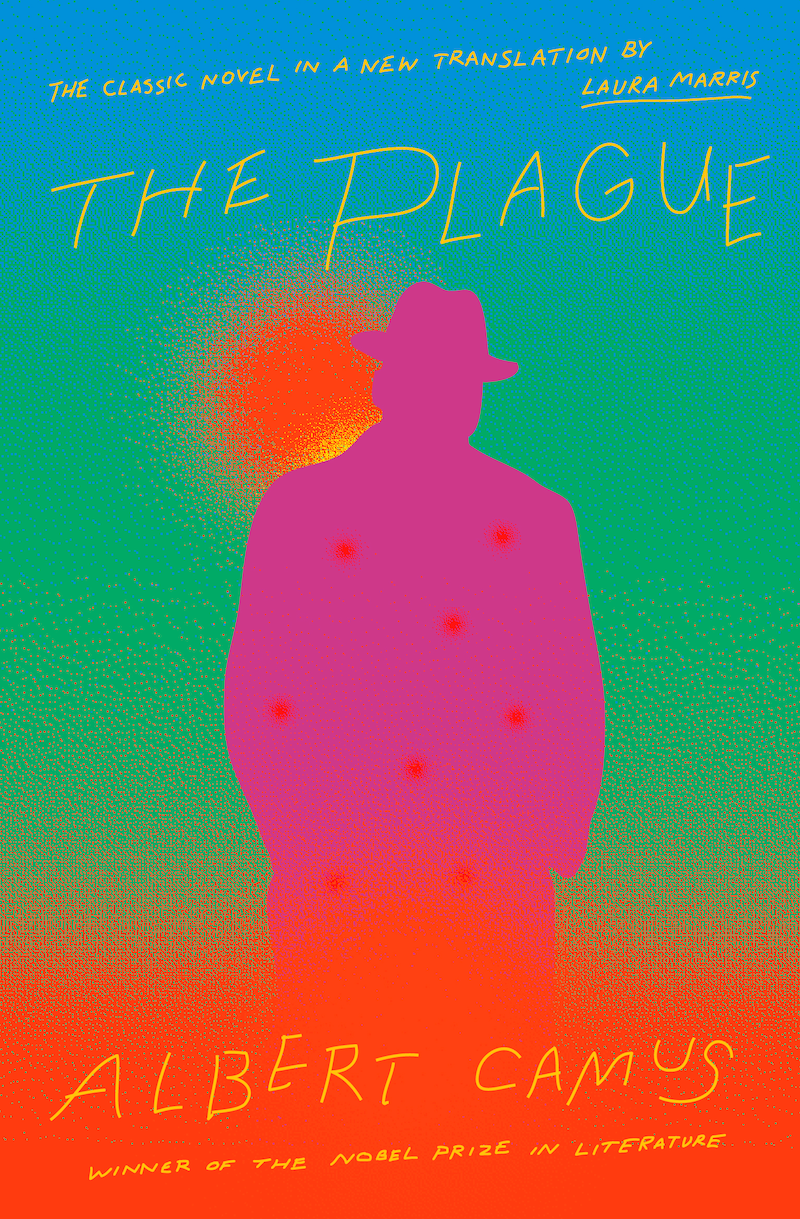 _____________________________
The Plague, by Albert Camus, translated by Laura Marris, is available now from Knopf.
---