How to Break in to Publishing If You're a Smalltown Brazilian Mayor in the 1930s
Novelist Graciliano Ramos's Reports to the Governor of Alagoas Are Literature Unto Themselves
From 1928 to 1930, the Brazilian writer Graciliano Ramos (1892–1953) served as mayor to a small town, Palmeira dos Índios, in the northeastern interior, a region vulnerable to severe seasonal droughts that wrack the local economy and is characterized by isolation from the cultural centers of the south.
Ramos was not then known as a writer. Although he had had a brief, failed stint in youth as a journalist in Rio de Janeiro, by this point he was in his late thirties, a family man and, like his father, a businessman: the owner of a general store. His annual reports from the prefecture sketch, in dryly humorous language, not only the bureaucratic demands of his tenure but also the dynamics of small-town life in this remote area just before the Depression and the Vargas dictatorship.
His reports were published in several regional newspapers, then excerpted in the nationally visible Jornal do Brasil. Augusto Frederico Schmidt, a poet and publisher and a key figure in Brazilian modernism, contacted Ramos to ask if he was writing anything else. He was: his first novel, Caetés, was published shortly thereafter to acclaim, and Ramos went on to an illustrious career (a stint in jail, courtesy of the dictatorship, notwithstanding) publishing fiction, memoirs, and children's books as well as translating books from English and French. Every Brazilian reader has a favorite among his four novels.
In a 2012 essay in Asymptote, Brazilian writer Paulo Scott laments how little-known Ramos is outside Brazil. After a close consideration of Ramos's body of work and particularly of his last novel, Vidas Secas, Scott says, "it's impossible to read and contextualize contemporary Brazilian writers without considering Ramos, who . . . made great strides toward a spare, elegant narrative that influences my way of writing to this day, and, I'm certain, the writing of the majority of Brazilian writers who are gaining renown and readers today, not only in Brazil, but throughout the world."
To the best of my knowledge, Ramos's two annual reports from Palmeira dos Índios have never been made available in English. One is reprinted here. As I hope readers agree, the format lends them an almost Oulipian charm, with the force of Ramos's observations and personality both resisting and using the formal constraints, fulfilling administrative necessities while also transforming the document into a portrait of his place and time, the milieu that would also become the ground for his trenchant, evocative prose.
*
Municipal Prefecture of Palmeira dos Índios
Report to the Governor of the State of Alagoas
Mr. Governor,
I send Your Excellency a summary of the projects completed by the prefecture of Palmeira dos Índios in 1928.
There were not many, since our resources are meagre—so paltry, in fact, as to be almost imperceptible to the distant observer, who doesn't know the conditions in which the municipality finds itself. They have cost me dearly.
Introductory Remarks
The first thing I did, without delay—that on which, I believe, all else depends—was to establish some kind of order in the administration. In Palmeira, there are countless mayors: the tax collectors, the detachment commander, the soldiers, and others. Each piece of the municipality has its unique administrative structure, with colonel mayors and block inspector mayors. It's the comptrollers who resolve disputes involving police and also advocate on judicial matters.
I have struggled mightily to eliminate any apparent inconsistencies and have met with obstacles both inside the prefecture and outside of it: inside, the resistance is smooth and soft, like uncombed cotton; outside, it's a sluggish campaign, indirect, bilious. Some thought all was best left in the hands of The Lord Our God, a better administrator than any of us; others gave it three months before I'd get shot.
Only a few of those functionaries I met last January are still around: those who were involved in politics left, along with those who weren't doing anything. The current ones fulfill their obligations, don't interfere except where necessary, and, above all, do not cheat on their accounts. I owe them a great deal.
I don't know if the administration of the municipality is good or bad. I guess it could be worse.
Income and Expenses
Income, budgeted at 50,000,000 réis, rose to Rs. 71,649,290, even though it was a terrible year. It was not always well-invested, for two reasons: because I won't boast that I spend money intelligently and because I spent on things I wouldn't have, had they not been specified in the budget.
Lighting
City lights cost Rs. 8,921,800. If this is high, it's not my fault: blame whoever made the contract with the light company.
Public Works
I spent Rs. 2,908,350 on public works, which paid for the construction of a wall in the town hall; for the expansion and painting of the meat market; for the creation of another meat market for smaller cattle; for the repair of potholed streets, for the diversion of water that, in the stormy seasons, floods the city; for the improvement of the slaughterhouse corral; and for the purchase of tools. I bought pickaxes, shovels, hoes, hammers, sledgehammers, mallets, wheelbarrows, drill bits, crowbars, etc. I set up a small workshop for repairing equipment.
Incidentals
There were Rs. 1,069,700 for incidental expenses: creation and repair of measuring instruments, materials for calibration, and signs.
Certain individuals, I don't know why, imagine that they ought to be consulted. Others think they have sufficient authority to tell taxpayers not to pay taxes.
Rs. 724,000 went toward standardizing measurements relevant to the municipality. Here, a liter contains 1,400 grams. This rises in certain villages and falls in others. The lime dealers use kerosene and soap crates with slats ripped out, to swindle the buyer. I have been shamelessly robbed when buying lime for public works.
Cemetery
I buried Rs. 189,000 in the cemetery, payment for the gravedigger and for maintenance.
Music School
The September 16 Philharmonic consumed Rs. 1,990,660: the conductor's salary, rent of a house, equipment, and electricity.
Administration
The municipal administration soaked up Rs. 11,457,497: the mayor's salary, that of two secretaries (one working, one retired), two tax inspectors, and one servant; also printing of receipts, publications, newspaper subscriptions, books, office supplies, and telegrams.
The telegrams didn't cost much, relative to the total budget. Ordinarily, a considerable amount is spent on them. There is not a single road opened by country bumpkins that, thanks to the inspectors, the town hall of the interior won't send down the wire, proclaiming that this thing was done by them. They transmit historical dates to the state governor, who doesn't need this. All political events are for show. The Bastille fell: send a telegram; someone threw a rock in the street: send a telegram; Deputy F. kicked the bucket: send a telegram. Pointless expenditures. Everyone knows that things are fine here, that the deputy died, and that we wept when, in 1556, Bishop Sardinha was murdered by the Caetés.
Tax Collection
The cost of collecting taxes climbed to Rs. 5,602,244. It was high because the debtors are pig-headed. I told the counsel, in a report, that here taxpayers pay the municipality if they want, when they want, and how they want.
I called in a lawyer and have, painfully, six agents in charge of tax collection. The municipality is poor and much too large for its population, which has been reduced by ongoing droughts.
Public Sanitation: Roads
In the budget, public sanitation and roads are included in a single category. These consumed Rs. 25,111,152.
I care deeply about public sanitation. The streets are swept. I have removed from the city the garbage accumulated by generations who have passed through here, and have burned immense trash heaps, which the prefecture can't afford to remove.
There are moans and complaints about my having messed with dust preciously saved up in back gardens; moans, complaints, and threats because I ordered the extermination of some hundreds of stray dogs; moans, complaints, threats, squeals, screams, and kicks from the farmers raising animals in the town squares.
Public Restroom
Lacking a budget line, I have inserted within those monies disbursed on public sanitation those relevant to hygiene.
I contracted with Mr. Leorne Menescal, director of the rural sanitation service, for the installation of a public restroom, which, under the direction of Mr. Hebreliano Wanderley, has been enormously useful to folks here.
Transportation
I fixed roads in Quebrangulo, Porcina, Olhos d'Água (up to the limits of Limoeiro), under the direction of Canna Brava.
There were minor repairs that I only mention to make sure this narrative isn't incomplete. We lack resources for long tracts of highway, and any modifications we make to paths that are narrow, steep, or travelled by animals or by vehicles carrying animals disappear quickly. It is necessary to redo those constantly, since floods erase months of work in a day and oxcarts demolish whatever the rains leave.
The most serious ventures I undertook were the Palmeira de Fóra roadway and the Lagoa embankment.
Palmeira de Fóra Roadway
It is eight meters wide and, so that it wouldn't be narrow in some places and wide in others, one part has been laid in stones.
I made deep cuts, substantial fills, and ditches and transverse drains for the water that runs down from the hills.
About 20 men worked on it for nearly five months.
It seems to me a pretty good roadway. It cost Rs. 5,049,400.
I intend to take it as far as the border of Sant'Anna do Ipanema, but not under current conditions, since municipal revenues would not permit a work of such scale.
Another Road
In order that the road from Palmeira de Fóra should not become useless in a short time, it has been designated for the exclusive use by pedestrians and automobiles. I have opened another parallel road for animals to travel.
The Lagoa Embankment
The space that separates the city from the district of Lagoa is an immense rabbit warren, a vast armadillo encampment, something of that nature.
There are holes everywhere. Any previous fills, made during the administration of Mayor Francisco Cavalcante, have nearly disappeared.
On one side of the pathway, a large fissure has opened, varying in depth from three to five meters. Rainwater, fast-moving owing to the slope, has turned it into a veritable rapids, one that has deepened the crevice and created real danger for crossers. Apart from this, other openings have formed and the rainy seasons have carved underground corridors inaccessible to vehicles of any sort.
I undertook to level and pave the pathway, but saw that the unbroken soil was inconsistent: under a thin layer of alluvial dirt, held in place by a barrier, I found garbage. I removed the garbage, to prepare the land and to avoid bathing the dump in the water that runs into the river that serves the populace. Almost all the workers got sick.
I'm building two long, thick, high brick walls to support the fill. They make the roadway nine meters wide. The work is ahead of schedule.
My ears were talked off for months with complaints against every order I gave to stop the dereliction of the best entrance to the city. When the stonemasons arrived, more complaints flooded in, saying projects such as these would incur horrible costs, thousands of réis.
They will probably cost something. Not as much as the Egyptian pyramids, taken all in all. What the prefecture has collected is plenty, enough that we don't need to confine ourselves to such humble chores as street sweeping and dog exterminating.
Up to now, the expenses for the work at Lagoa has come to Rs. 14,418,627.
I agree that the money of the people might be more useful if it were in the hands, or the pockets, of someone less incompetent than I. In any case, it has been turned into stones, lime, cement, etc. I always behave better than to distribute it among my relatives, even though they need it, poor things.
Municipal Laws
In January of last year, I didn't find anything in the municipality that resembled a law, apart from what there was in the oral tradition, out of date, from the era of oil lamps.
I took for granted the existence of a municipal code, a thing unattainable and obscure. I sought it, then searched again, hunting high and low, on the verge of resorting to a medium, convinced that that the code was some sort of shape-shifter.
Finally, in February, the secretary discovered it among some papers from the Imperial era. It was a slender volume printed in 1865, grimy and torn, with loose pages, looking like the first book ever read by Abílio Borges—a scoop. I found some laws in the pamphlet, admittedly well-written, and a quantity of tallow.
Conclusion
I always looked for the shortest routes. The roadways I opened only curve where sharp turns were utterly impossible.
I avoided getting tangled up in spider webs.
Certain individuals, I don't know why, imagine that they ought to be consulted. Others think they have sufficient authority to tell taxpayers not to pay taxes. I don't see eye to eye with such people.
There are those who think everything is bad: they make forced laughter and write anonymous letters and get sick and bite heads off so as not to see the inevitable mischief, the blessed wickedness, precious to those who practice it, more precious still for those it serves as a constant topic. There are those who don't understand that an administrative act could be untainted by the idea of personal enrichment. There are even those who plan to obstruct me in such basic things as orders to break up paving stones.
I closed my ears, let them yell, and collected Rs. 1,325,000 in fines.
I didn't favor anyone, although I must have committed many blunders. All of my errors, furthermore, were errors of intelligence, since mine is weak.
I lost various friends, or people who bore titles to that effect.
No great loss.
Displeasure exists. If my position in the prefecture for these two years depended on a plebiscite, perhaps I wouldn't receive ten votes.
Peace and prosperity,
Graciliano Ramos
Palmeira dos Índios, January 10, 1929
————————————————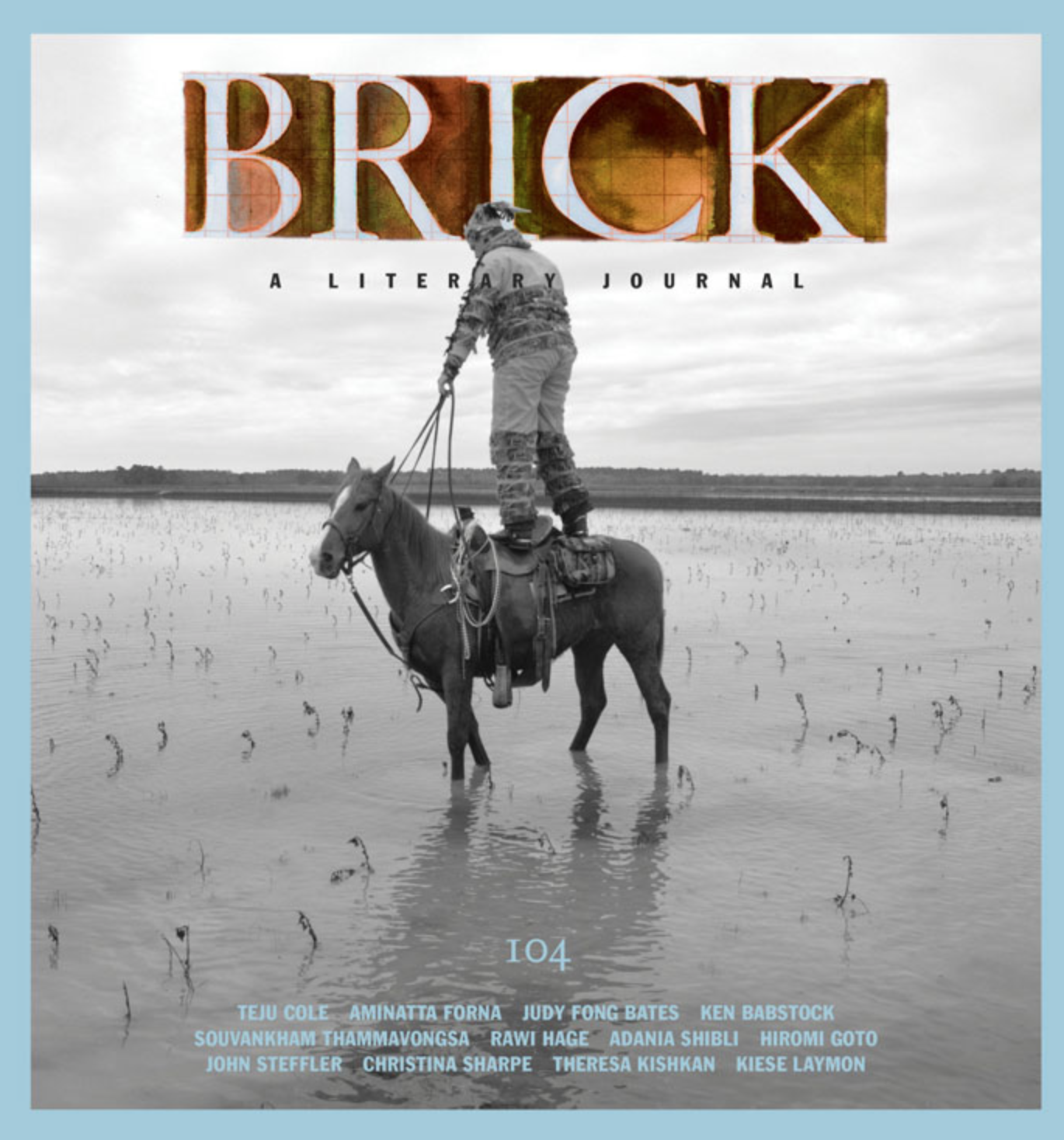 From Brick Magazine. Translated by Padma Viswanathan. All rights reserved.
---