This evening, at a virtual ceremony hosted from the Austin Central Library, Kirkus Reviews announced the winners of its eighth annual Kirkus Prizes in the categories of fiction, nonfiction, and young readers' literature. Each of the three winners, chosen from the 1,531 books that received Kirkus stars this year, and narrowed down from the list of finalists announced in September, will receive a cash prize of $50,000. Here are the winning books:
FICTION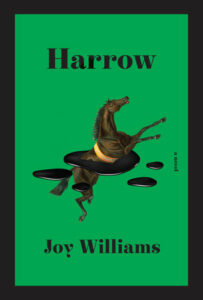 Joy Williams, Harrow (Knopf)
Judges' statement: From one of the most celebrated voices in American fiction comes this unsentimental, visionary statement—a novel that offers a chilling vision of our inescapable dystopian future. The judges applauded Williams' unapologetic rebuke to the aspirations of the boomer generation, all the more lacerating for its mordant wit and avoidance of dewy-eyed uplift. Harrow is major contribution to the library of ecofiction.
Read Joy Williams' delightful interview with Lit Hub, for which she submitted all answers via typewriter.
The judges for the 2021 Kirkus Prize in Fiction were: bestselling author Rumaan Alam; critic Elsbeth Lindner; bookseller Ikwo Ntekim; and Laurie Muchnick, fiction editor at Kirkus Reviews.
NONFICTION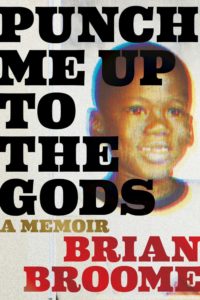 Brian Broome, Punch Me Up to the Gods: A Memoir (Mariner Books)
Judges' statement: This powerfully vulnerable and bleakly funny memoir reveals the author struggling to shake off the restrictive, frequently dangerous role of a gay, Black man in America. Broome resists an easy redemption narrative, showing instead how he gradually came to terms with internalized toxic masculinity. The judges were dazzled by the book's unique structure, framed by Gwendolyn Brooks' poem "We Real Cool," and by its self-lacerating but ultimately hopeful insights.
Read Brian Broome on the one-two punch of gender and racial identity.
The judges for the 2021 Kirkus Prize in Nonfiction were: National Book Award–winning author Masha Gessen; critic Margaret Quamme; bookseller Karen Maeda Allman; and Eric Liebetrau, nonfiction and managing editor of Kirkus Reviews.
YOUNG READERS' LITERATURE
Christina Soontornvat, All Thirteen: The Incredible Cave Rescue of the Thai Boys' Soccer Team (Candlewick)
Judges' statement: This work of middle-grade nonfiction is written with the suspense and pacing of a thrilling adventure novel. All Thirteen brings to life each of the players in this true survival story that made global headlines in 2018, while sensitively centering Thai culture. The judges were impressed by the author's meticulous research, supported by informative sidebars and eye-catching color photos.
Listen to Jo Reed and Emily Connelly discuss the audiobook version of All Thirteen, narrated by Quincy Surasmith. 
The judges for the 2021 Kirkus Prize in Young Readers' Literature were: Young People's Poet Laureate Naomi Shihab Nye; critic Amy Robinson; youth services librarian Chrystal Carr Jeter; and Laura Simeon, young readers' editor at Kirkus Reviews.