Every week, the TBR pile grows a little bit more. It's getting precarious. It's taking up your whole nightstand. It's threatening to crush you in your sleep. Well, what are you waiting for? Get cracking.
FICTION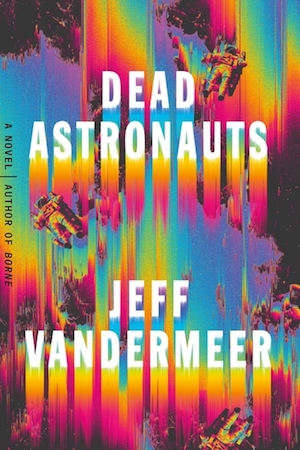 Jeff VanderMeer, Dead Astronauts
(MCD)
Jeff VanderMeer has emerged as one of the most exciting writers of weird and speculative fiction—and he's also turning out to be pleasantly prolific. I'm always excited when VanderMeer publishes a new book, and this one, which features "a messianic blue fox who slips through warrens of time and space on a mysterious mission" and "a homeless woman haunted by a demon who finds the key to all things in a strange journal" and "a giant leviathan of a fish, centuries old, who hides a secret, remembering a past that may not be its own," among other highly suspect and interesting things, is no exception.
–Emily Temple, Lit Hub senior editor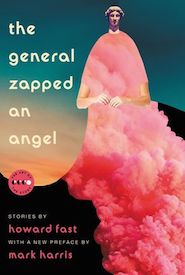 Howard Fast, The General Zapped an Angel
(Ecco)
From the acclaimed author of Spartacus comes a reprinted collection of strange, absurdist stories. An angel descends on Vietnam, astronauts debate philosophy, movie theater patrons are trapped inside and the projectionist refuses to open the door. First published nearly fifty years ago, this collection will still shock, delight, and speak pointedly to you, dear reader.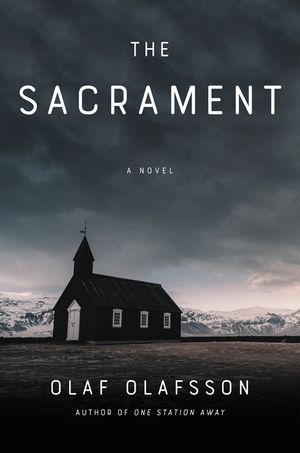 Olaf Olafsson, The Sacrament
(Ecco)
The Sacrament follows a young nun sent to investigate allegations at a Catholic school in Iceland. During her stay, the headmaster mysteriously falls to his death from the church tower. One student saw what happened, and twenty years later, he's summoned the nun back to the school grounds to get to the bottom of it. Olaf Olafsson has crafted a bone-chilling read perfect for the grey days ahead.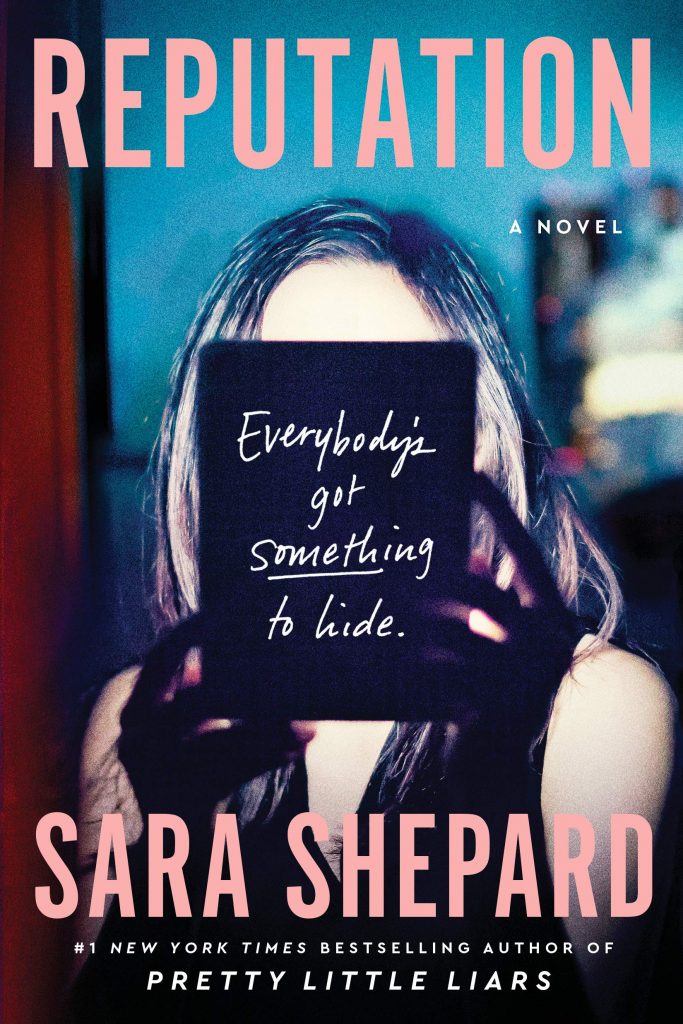 Sara Shepard, Reputation
(Dutton)
For the fans of Pretty Little Liars, Sara Shepard is back! Reputation has everything you've been waiting for: university gossip, internet hackers, scandals, affairs, murder. At first, the characters are delightfully fun to hate, but as this Publishers Weekly review says, "the author ensures that the reader is pulled between revulsion and the urge to accept each one's self-justifications for her behavior."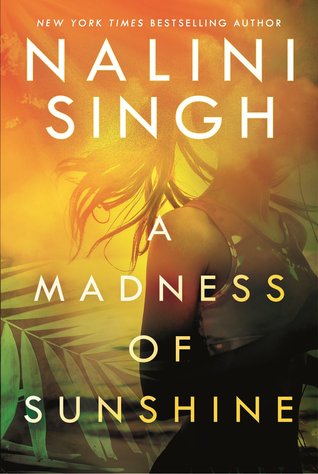 Nalini Singh, A Madness of Sunshine
(Berkley)
Life in Golden Cove, a picturesque town on the West Coast of New Zealand, is perfect—until one summer, when several people vanish, and the town's residents run cold with fear and distrust. There are rumors of what has happened, but everyone moves on in silence, refusing to confront the mysterious tragedy and insisting on pretending it never happened. But eight years later, it happens again. And the residents begin to wonder who their silence has been protecting, for all these years.
–Olivia Rutigliano, CrimeReads editorial fellow
NONFICTION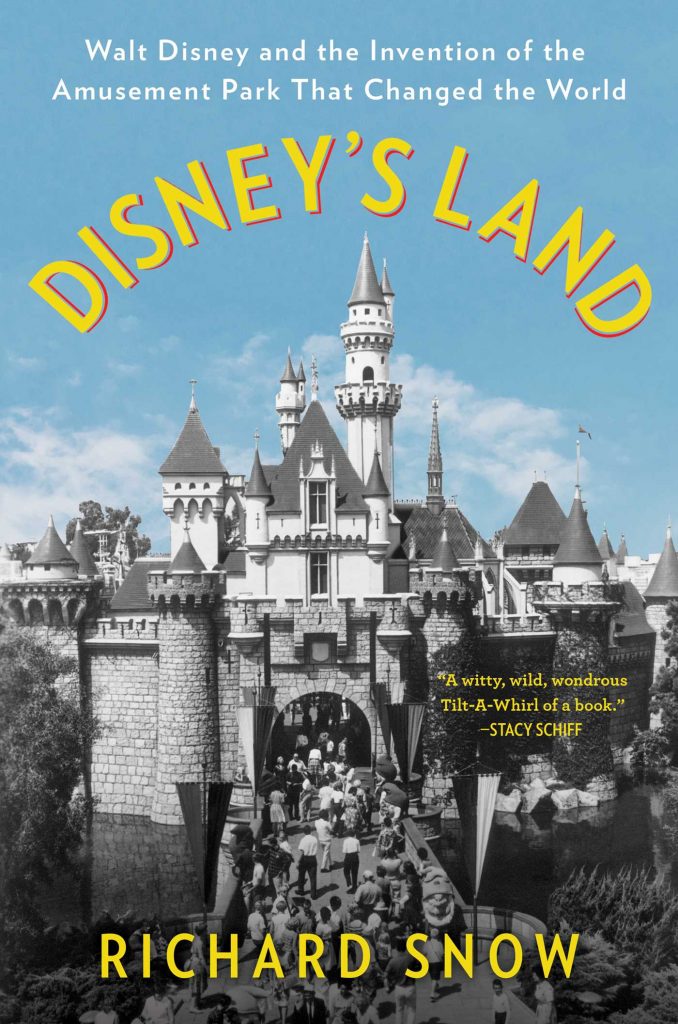 Richard Snow, Disney's Land
(Scribner)
Everything you didn't know you needed to know about "the happiest place on Earth." Richard Snow has compiled a well-paced, detail-oriented history of the amusement park that changed the world and the man behind the curtain. Teeming with fun facts and grounded in historical context, this book will definitely be of interest to the Disney completist.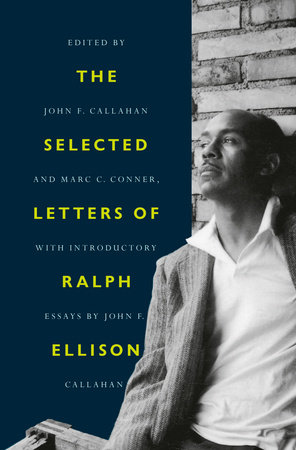 The Selected Letters of Ralph Ellison, ed. by John F. Callahan and Marc C. Conner
(Random House)
The Selected Letters of Ralph Ellison presents a never-before-seen glimpse into the mind behind Invisible Man. He writes beautifully about every subject under the sun: cooking, music, politics, the responsibility of an artist. This collection serves as both a poignant archive of the time and an intimate portrait of a brilliant man.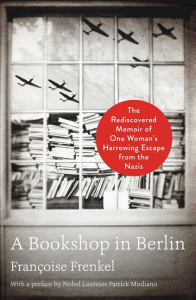 Françoise Frenkel, A Bookshop in Berlin
(Atria)
In 1921, Françoise Frenkel opened Berlin's first French bookshop. In 1938, Kristallnacht brought on the destruction of hundreds of Jewish businesses and forced Françoise Frenkel into hiding. This is her story. A Bookshop in Berlin is both a devastating look at the horrors of World War II and a beautiful, ultimately uplifting story of one woman's survival and the kind strangers she met along the way.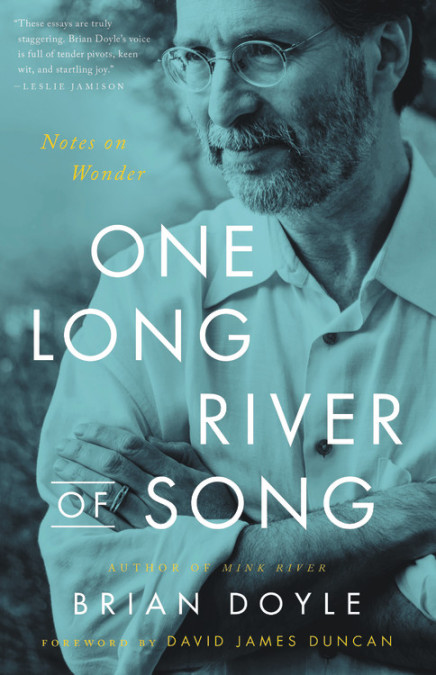 Brian Doyle, One Long River of Song
(Little, Brown and Company)
Brian Doyle, the beloved Canadian novelist and short story writer, died in 2017. This posthumous collection of essays is a last gift. Whether or not you agree with his spiritual leanings, there's still something comforting about returning to the generosity of his prose. His fans can take refuge once more in his careful attention to detail, the joy he takes in small things, and the awe he stirs up about everyday life.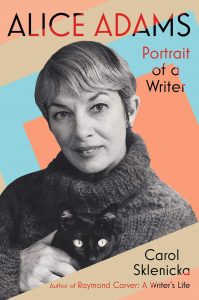 Carol Sklenicka, Alice Adams
(Scribner)
If you were at all curious about the writer proclaimed "America's Colette," this would be the book for you. Carol Sklenicka lovingly paints the details of Alice Adams' life against the backdrop of major change: the women's rights movement, '60s counterculture. With a thorough literary analysis of Alice Adams' work and interviews with those who knew her, Carol Sklenicka has produced a well-rounded and illuminating look at an underappreciated writer.