Last summer, we learned that Netflix and Warner Bros. had inked a "massive financial deal" to adapt Neil Gaiman's Sandman into a live-action TV series—the most expensive TV series DC Entertainment has ever done. Gaiman himself is co-executive producing, as well as co-writing the premiere—so suffice it to say audience hopes are high.
Today, Netflix released a major casting reveal, announcing that Lucifer will be played by Gwendoline Christie, of Game of Thrones fame; Lucienne will be played by Vivienne Acheampong (The Witches); Roderick Burgess by Charles Dance (Game of Thrones); Cain by Sanjeev Bhaskar (Yesterday); Abel by Asim Chaudhry (Black Mirror: Bandersnatch); and The Corinthian by Boyd Holbrook (Narcos). And Morpheus, Lord of Dreams, will be played by Tom Sturridge—known for his work in the films Being Julia, Like Minds, and The Boat That Rocked, as well as for his Tony-nominated performances in both Orphans and Sea Wall/A Life.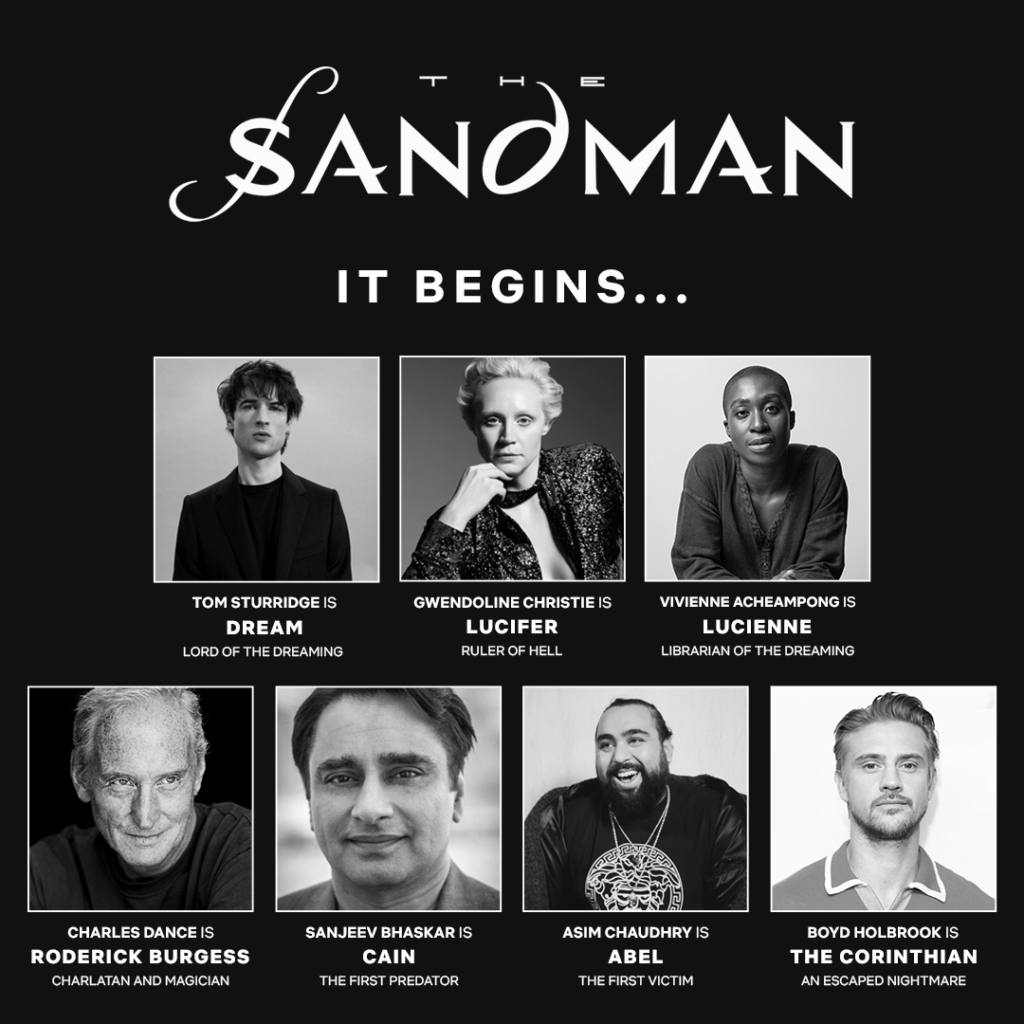 But that's not the whole cast—who plays Death? It still hasn't been announced; we'll have to keep our eyes trained on Netflix's Twitter. But luckily, you can know anything. It's all there. You just have to find it.