Gus Moreno on Following the Fear in His Writing
This Week on the So Many Damn Books Podcast
Gus Moreno joins Christopher and Drew in the Cosmic Horrorspace of the Zoom Damn Library to talk about This Thing Between Us. First they get into how he wrote about what scares him to write through grief. Then it breaks out into writing dogs, and writing every day, and writing about haunted houses leading to writing about haunted smart speakers. Plus, he brought along The Hellbound Heart by Clive Barker, a classic novella that contains the blueprints for a horror universe.
What'd you buy?
Drew: Far From the Light of Heaven by Tade Thompson
Christopher: Search History by Eugene Lim // Spear by Nicola Griffith
Gus: The Soul of an Octopus by Sy Montgomery // How Emotions Are Made by Lisa Feldman Barrett (audiobook) // new underwear

Recommendations:
Drew: Reprieve by James Han Mattson // The Rim of Morning by William Sloane

Christopher: The Changeling by Victor LaValle // Over the Garden Wall

Gus: The Only Good Indians by Stephen Graham Jones // The Cipher by Kathe Koja

*
From the episode:
Christopher: Is the scary stuff in this book? Does it scare you or does it scare your character or both?
Gus: Mm-Hmm. I would say it scared me while I was writing it because I was I think there's a there's a part of the book that I think is very voyeuristic. So I think that's that's part of the appeal—the book can be like a fast read. And I think it's because of that, voyeuristic elements and being the first voyeur, I just felt so involved with what was going on with Vera and Tiago, that when these things were happening, I was terrified. I I think because it was also going into places that I did not want to go to. I had just lost someone, and then Tiago loses someone. And I have two dogs, so obviously a dog is going to be in this book. With Brimley, the dog, I knew his story was going to go into places that I did not want to go. But it just felt like that's that's what the book was requiring so my fear was like this North Star. It was like, "okay, if I can keep scaring myself while I'm in the midst of grief, that lets me know 1) "Hey, you're feeling something" and 2) "You're on the right track." So that was really the guiding principle behind it.
Christopher: We need to go back to about writing about dogs and writing the dogs in this book. We are both dog owners as well. And audiences when they're reading or watching anything that has a dog and especially in horror, there's certain dog expectation. And there's even that website doesthedogdie.com. I was just curious when when you started to put Brimley in—just talk more about writing dogs.
Gus: I knew the book was going to be a harrowing read. And for as much as I had invested into it, I knew I also needed to push myself into a place I was going to be uncomfortable in. And that's where Brimley came in. I also want to say it's not like the book doesn't have like crazy animal torture. Bur I just knew dogs are species that are like very near and dear to my heart. For whatever reason, I've just gravitated to animals more than people. I'm not like an antisocial "I hate people" or anything like that. I just have like a connection with dogs. I think it's because we don't have to talk. That really resonates with me.
So writing grimly, I really wanted to 1) I wanted to write a dog that was going to be a great dog that people are going to be like, "Oh my God, I fucking love this dog." But then I also didn't want to write Air Bud or something like that—a movie dog or a book dog that does amazing things and you're like, "Okay, I get it." So it was like really like a balancing act. What I ended up doing was I would just I just based the dog off of the family dog that we previously had because I just felt like the right mix of like of like personal and distance. So that that really helped in writing Brimely. But I actually have to avoid, including a pet in everything I write, just because I'm like, "Well, what does the cat think?" will automatically go to like some type of like animal mind.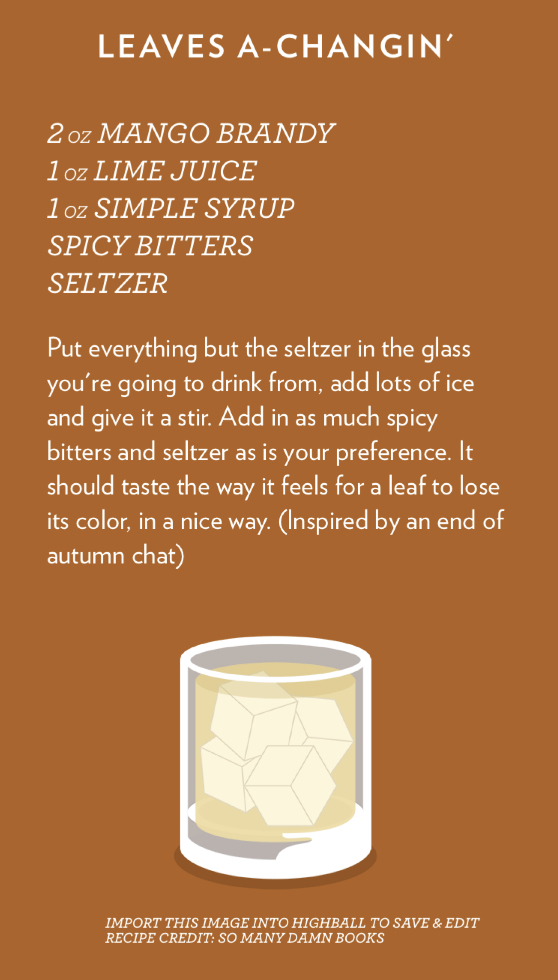 ---