Do you consider yourself a hard-core Potterhead? Did you defy your Veron Dursley-esque stepfather by joining the college Quidditch team? Did a rough breakup prompt an ill-advised dalliance with Snapism? Is your work commute enlivened by the dulcet tones of the weekly MuggleCast? Have you inked a limb with the Dark Mark or Deathly Hallows symbol? Do you still pine for the days of jamming with your high school garage Wrock band? Most importantly, do you have two hundred thousand dollars burning a hole in your robe pocket?
You do? Well then, you may be interested in this one-of-a-kind miniature Harry Potter book, handwritten by J.K Rowling herself, which is going up for auction in the UK this month.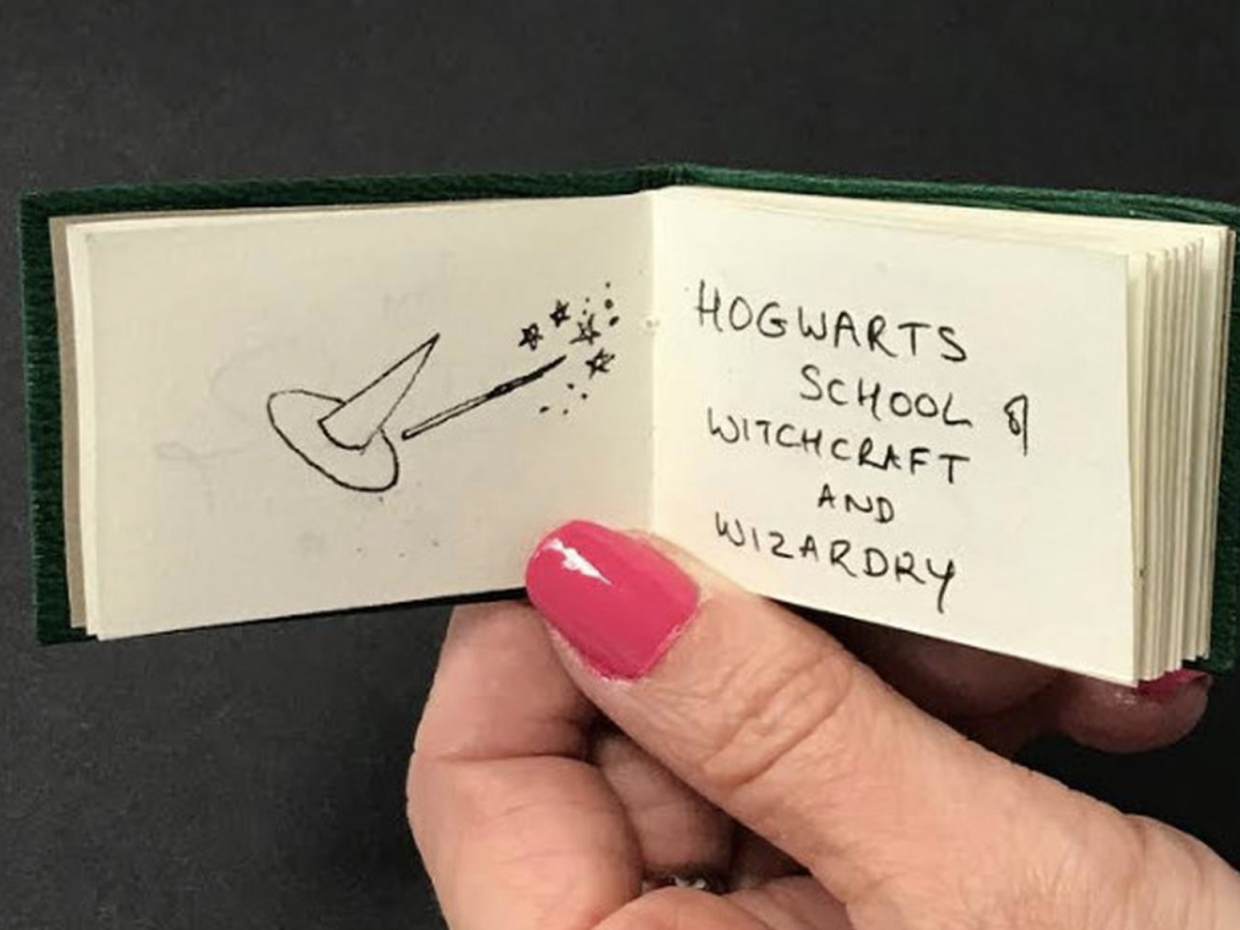 The tiny manuscript, which is bound in green and gold hardback and contains 31 pages of handwritten text and drawings, made headlines in 2004 when Rowling auctioned it off for charity. Back then it fetched £10,000, making it one of the most valuable Harry Potter books in existence. Sixteen years on, the online auction site Just Collecting lists its potential value at a whopping £150,000 ($195,000) (ʛ1,290,000).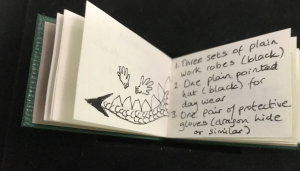 "I think every Harry Potter fan in the world would love to own this book, so we're expecting a lot of interest—and maybe even a couple of bids via Owl Post!" said Dan Wade from Just Collecting. Indeed, Dan.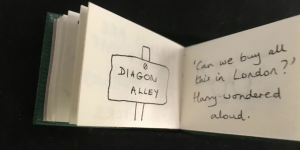 While this compact curio comes with a steep price tag, it's got nothing on Rowling's most famous handwritten addition to the Harry Potter universe. Way back in 2007, a calfskin-bound, sterling silver-decorated copy of The Tales of Beedle the Bard (one of only seven copies in existence) fetched a record £1.95 million ($3.98 million) (ʛ26,268,000) for charity at a Sotheby's auction in London.