Good Company: Depictions of Older Women in Literature
Jane Campbell Recommends Leonora Carrington, Vivian Gornick, and More
As an old woman myself, I find it easy to feel angry about the casual denigration of older women in the media, by social care institutions, by the medical establishment, and even at times by the members of their own loving families.
As women slide down the scale of sexual desirability—as they develop a different shape, walk with more difficulty, and lose their youthful sheen—it is assumed that they become more stupid, less interesting, less deserving of everything they once desired before "the fall"; that, in essence, they become not-women at all and, most significantly, homogenous.
For some time, I have been relishing literature that offers wonderfully varying depictions of old women. They are good company. These are pieces that expose the cruelty inflicted on older women and that impress me with their capacity to pursue the essence of the complex creature that still exists inside the worn-out body. Inside them all is the fight for their independence.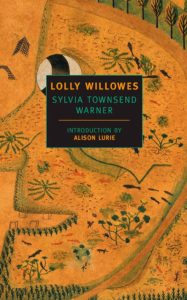 Sylvia Townsend Warner, Lolly Willowes
I can't now remember what drew Lolly Willowes to my attention a few years ago, but the book was a revelation to me. Here was the spinster aunt, bedrock of so many Victorian stories, rewritten as rebel. Lolly (a ridiculous name given to Laura, a symbol of the family's belief that no one needs to take her) rebels against the entire establishment as it presented itself to her at that time.
"Custom, public opinion, law, church and State … all would have shaken their massive heads against her plea and sent her back to bondage." Rather than cling to the shreds of dignity and respect that might have been left to her, she chooses to discard all that her current society offers. She has been fretting miserably for years, bound by the demands and needs of her sister's family.
There were Lollies in my life: a generation of women whose potential husbands were destroyed in the trenches of the First World War. As a child, I recall them as infinitely kind, patient models of self-abnegating womanhood. They were more than "old maids biking to Holy Communion through the mists of the autumn morning" as George Orwell so casually and cruelly immortalized them: just part of the English landscape.
The moment of Laura's awakening is memorable. One day in autumn, on an errand for her sister, she finds a shop with homemade jams and bottled fruits. She thinks of them as the remnants of summer that had chosen to find shelter there. Laura feels a "great longing" and the weight of it feels like a "load of ripened fruit" waiting to be picked. She forgets everything, where she is, why she is there. She has a vision of an orchard in which she stands, her feet on grass, her arms outstretched to pick the fruit. In short, a transformation has occurred.
She buys some beautiful chrysanthemums, asks the shopkeeper where they come from, buys a map of the village, and goes to live in the place the flowers came from. Inevitably, she becomes a witch.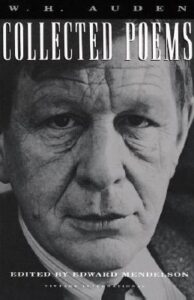 W.H. Auden, "Miss Gee"
This poem consists of 25 quatrains, very simple, telling a simple and utterly poignant story about the shy dreams of an "old maid." She lives alone. She is small and physically unprepossessing. She has "a velvet hat with trimmings," a dark grey suit, a purple mac, and a green umbrella. From this, we deduce a limited and unvarying wardrobe. She has £100 per year to live on. She is impoverished. No one cares.
She bicycles each Sunday to the Church of St. Aloysius and knits for their church bazaar. She has a dream laden with Freudian symbols: she is the Queen of France and the Vicar dances with her and then, with the face of a bull, chases her through a corn field, "charging with lowered horn." On her way to church, she cannot bear to see the loving couples. She buttons her clothes up to her neck and prays that she will be able to resist temptation and be a good girl. Auden sees the poignant truth behind the anodyne narrative about "old maids." Her life is painfully constricted; however, Miss Gee herself is brave, uncomplaining, determined. She continues to bicycle to church.
One day, though, she has to bicycle down to the doctor. She is sent to the hospital, where she lies in bed in the women's ward "with the bedclothes right up to her neck." "She's a goner," says the compassionate doctor to his wife, reflecting on possible causes of cancer. She becomes a cadaver, dissected by medical students. Her whole small life is there in front of us, but as a singular person—worthy of our attention—rather than a neglected category.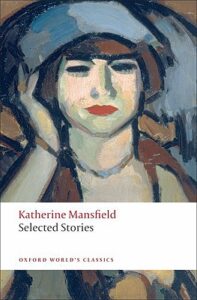 Katherine Mansfield, "Pictures"
A short story by Katherine Mansfield called "Pictures" illustrates another old woman's brave and determined attempts to hold onto her identity, against all the odds. Miss Ada Moss wakes up cold in her miserable room in a shabby lodging house, and her day begins. She is impoverished, starving, shabby. She is bullied by her landlady. She is fat with hideous varicose veins. She has no decent clothes. She smells and she cries and that makes her nose red. She is patronized and dismissed by everyone she has contact with in her attempts to find a job. Her looks have gone and her talents are useless in the world she now occupies. She was a contralto singer but no one wants to know. She cannot even find a place where someone will serve her with a cup of tea (she only has one and threepence) so she remains unnourished.
However, her courage is enormous and she remains kind and polite to everyone she encounters. The "Pictures" are of the substantial breakfasts she cannot afford, the letters offering work, the lovers she hears others talk of, the money she so desperately needs. She sits in the park and reckons it is good to be off her feet and notices the birds looking for crumbs she cannot offer and worries about a child who falls over. Eventually she decides to go to a local café where, she dreams, she will meet a dark handsome gentleman in a fur coat who has searched London for a contralto.
Instead, she is approached by a very unattractive man who picks her up. "I like 'em firm and well covered," he says, considering her. She accepts a brandy from him and "sails" after him out of the café. It is entirely heart-rending. "I am a respectable woman … I'm a contralto singer and I'm only trembling because I've had nothing to eat today." There is not one shred of self-pity.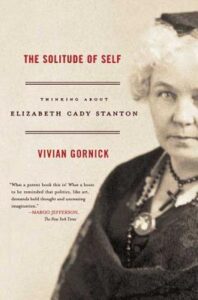 Vivian Gornick, The Solitude of Self
Here is another image of an old woman:
"One afternoon in January of 1892, in a packed convention hall in Washington DC, a seventy-six year old woman rose from her seat with difficulty to address the assembled audience. She was short and very fat, dressed from neck to ankle in black silk, possessed of a clear complexion, bright blue eyes and a headful of famously thick white curls. She could have posed as 'grandmotherly Americana' except that her features were stamped with an excess of complicated character (open, haughty, warm, aloof) and over the whole of her face there played a restless intelligence upon which one might well hesitate to inflict boredom."
This is Elizabeth Cady Stanton as described by Vivian Gornick in a book titled The Solitude of Self. Although Miss Moss is similarly described, no one assesses Stanton's qualities based on her shape. The title is taken from a paper that Stanton is about to read. In the paper, Stanton argues that women must learn to be independent no matter how much men want them to remain dependent.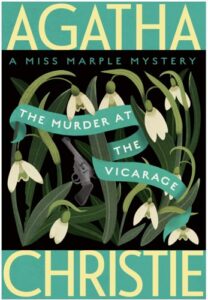 Agatha Christie, The Murder at the Vicarage
The famous Miss Marple personifies but subverts the "old maid" English spinster. Living in a stereotypical English village, she is always courteous, always careful to observe the proprieties, always ready with a cup of tea. But she is also acutely observant, solves crimes, and has "a mind like a meat cleaver."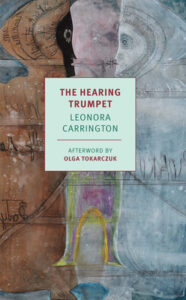 Leonora Carrington, The Hearing Trumpet
Marian Leatherby is the heroine of Leonora Carrington's surreal story The Hearing Trumpet. She lives with her son and his family and is very happy. She is 92 years old, with no teeth, but, as she says, "I don't have to bite anybody." She has "a short grey beard" which she finds "rather gallant." Notably, she is also deaf. When her friend gives her a hearing trumpet, she overhears the family discussing sending her to a care home.
Her grandson says, "Those old people do not have feelings like you or I. She would be much happier in an institution."
When she confronts them, they tell her she will be surrounded by her peers and trained nurses, so that she may never be lonely.
In response, she tells them, "I never suffer from loneliness. I suffer much from the idea that my loneliness might be taken away from me by a lot of mercilessly well-meaning people."
_____________________________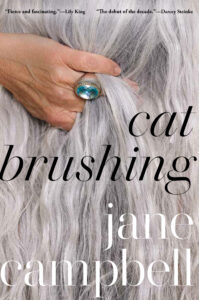 Cat Brushing by Jane Campbell is available from Grove Press
---