From Page to Screen: Biopics, Brian De Palma, and the Boxcar Children
Literary Adaptation News from Jane Eyre to J. D. Salinger
Welcome to Literary Hub's column about all things adaptation. Every other Friday—the day films are released in Hollywood tradition—I'll be bringing you the most recent news about poems, novels, headlines, even tweets headed for TV and film.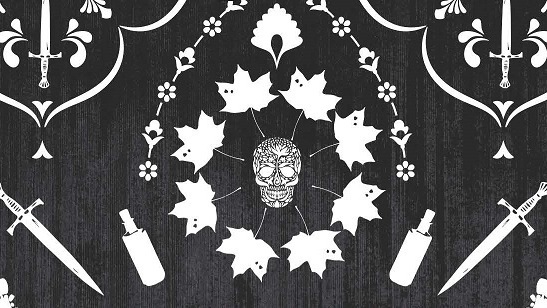 Jane Eyre, reimagined: 1492 Pictures acquired the film rights to Jane Steele, Lyndsey Faye's novel about a Victorian orphan, a day shy of its publication date. Steele is made of sterner stuff than her namesake and idol, and openly questions societal conventions. Glowing reviews greeted the book when it was published in March of this year. No word yet on the film's director or cast, but 1492 Pictures is run by Chris Columbus, whose CV includes the first three Harry Potter films, Home Alone (the Macaulay Culkin years), and Night at the Museum.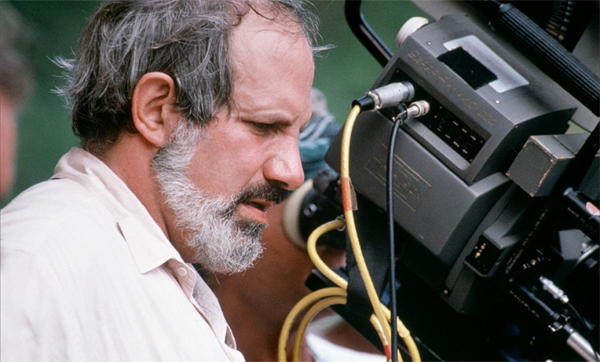 Brian De Palma takes on Theodore Dreiser: Sascha Arango's novel The Truth and Other Lies was published to great fanfare last summer. Its plot is starkly similar to 20th century naturalist Dreiser's novel An American Tragedy: a respected family man resorts to desperate measures when he impregnates his mistress. The book even won the Prix Européen du Polar du Point, France's greatest honor for a debut crime novel by an European author. Clockstone Pictures purchased the rights and has hired De Palma to helm the project. If you'll permit a brief moment of editorialization, he'd better not fuck this up. Dreiser is one of American literature's most underrated voices, and while the plot of An American Tragedy has made it into films of great repute (Match Point, A Place in the Sun) and at least one YA novel, the author himself remains highly under-read.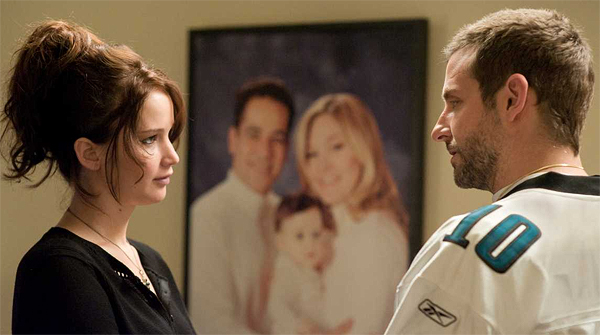 And it hasn't even been published yet: Silver Linings Playbook author Matthew Quick has sold the rights to his newest novel, The Reason You're Alive, to Miramax Pictures, and will adapt his own work. The book follows a Vietnam vet who undergoes brain surgery, and must then make peace with his estranged son. Director David O. Russell's adaptation of SLP resulted in across-the-board accolades, including a Best Actress Oscar for Jennifer Lawrence. Harper, a division of HarperCollins, will publish The Reason You're Alive next year.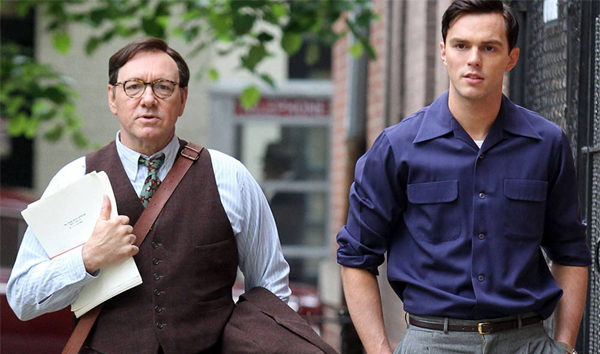 Salinger on the silver screen: The cast for the first biopic about the reclusive author, based on Kenneth Slawenski's biography, swells by the day. Nicholas Hoult will play Salinger, Kevin Spacey his Columbia University professor and mentor Whit Burnet, and Victor Garber as Sol Salinger (J.D.'s father) were already onboard. Hope Davis and Brian D'Arcy James have been cast in unspecified roles, and now Sarah Paulson is attached to the project to play Dorothy Olding, Salinger's loyal agent. The project, titled Rebel in the Rye, will be Empire co-creator Danny Strong's directorial debut. It wasn't until I was writing this that I put together that Strong is Danny Siegel from Mad Men, the screenwriter of Recount and Game Change and The Butler and Mockingjay: Part I and II. Oh, and he played Elijah's (Andrew Rannells) mean boyfriend Pal on Girls. He's only 42, in case you didn't already feel unproductive.
Why, god, why?: Beloved American children's book series that doesn't need a film or TV adaptation—Gertrude Chandler Warner's The Boxcar Children—is being adapted for film. Shout! Factory and Legacy Classics have decided in their wisdom to produce animated or live-action versions of the best-selling books in the series. If you're unfamiliar with the series, visit your local library and whip through the first 10 (in order); they're quick, simple, and will imbue you with an inexplicable desire to visit Maine. (Also read Marah Eakin's excellent essay about the books over at the AV Club.) Orphans Henry, Jessie, Violet, and Benny, plus their dog Watch, live with their wealthy grandfather, travel, and solve mysteries. The quintet is an emblem of the New England ethos of making do, and strength through adversity. As a newly arrived immigrant in America, I stumbled upon the books at the library and consider it my first introduction to American children's books. I couldn't even make it through the trailer for the terrible, horrible, absolute rubbish low-rent animated version of the first book, which is available on Netflix Instant in case you have an afternoon to spare and hate America.
Rabbit, run!: Richard Adams' classic novel Watership Down is in production as a four-hour animated series by the BBC and Netflix. Long beloved by American children (and a lone favorite on summer reading lists), the book, set in the forests of southern England, follows a group of rabbits as they attempt to escape the elimination of their natural habitat by man. The talent attached to the project is considerable: Nicholas Hoult, John Boyega, James McAvoy, Gemma Arterton, and Ben Kingsley. The nostalgia, it will eventually come for us all.
---